Forgetting your passcode is upsetting for a lot of reasons. Not only can it be embarrassing but it's frustrating to find an effective way of regaining access. We're fortunate enough that a quick search on the internet reveals a wide selection of solutions but not all of them work, including many software solutions which aren't even slightly effective.
One of the tools that we see people questioning is Joyoshare iPasscode Unlocker and this tool is going to be the focus of our review. We'll be covering what this tool does, whether or not it's safe to use, and some alternatives you can choose from if this isn't the tool for you.
1
What is Joyoshare iPasscode Unlocker?
Joyoshare iPasscode Unlocker is a software solution that is developed for removing lock screens from any iOS device when the user has forgotten their passcode or if the passcode simply doesn't work.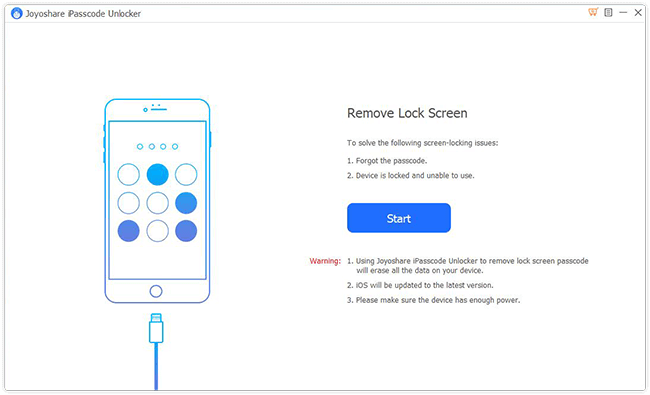 It is a straightforward piece of software to use which simplifies the unlocking process, making it as easy as possible for anyone to unlock their device.
2
Is it Safe to Use?
For the most part yes, Joyoshare iPasscode Unlocker is safe to use and it does not put your device or data at risk.
The software doesn't contain any viruses or malware, and the unlocking process is handled locally – there are no network data transfers. Be assured that if you use this software, there are no safety or security concerns to worry about.
3
Is it Free?
Like most software, Joyoshare iPasscode Unlocker isn't free to use. You will require a license to obtain full access, and there are 3 licenses that you can choose from:
Single License. 1 device, unlimited PCs, $39.95.
Family License. 2-5 devices, unlimited PCs, $59.95.
Multi-User License. 6+, unlimited PCs, starting at $79.95.
If you are going to be using the software on a large number of devices then you can choose a more expensive multi-user license, with the most expensive option being unlimited devices for $349.99.
4
Pros and Cons
Pros
Can unlock all lock screens (PIN, passcode, Touch ID, and Face ID)
Easy for all users to understand and put to use
Compatible with iPods, iPads, and iPhones, and all the iOS versions
Available for Windows and Mac computers
Cons
Users must put their device into DFU Mode which can sometimes be risky
All of the device's data is wiped when using this software
5
Are There Any Free Registration Codes?
No, there are no free registration codes available for Joyoshare iPasscode Unlocker. If you see a website offering free codes then this is a scam and you should avoid those sites as they may be designed to steal your data or download viruses to your computer.
The reason that free codes are not available is that the software uses an online registration system which verifies all of the codes that users input to confirm they have been purchased.
6
Can I Download a Crack Version?
Continuing from the last section, if you're looking for a free code then you might also be searching for a cracked version of the software. We'd recommend against using cracked versions for a lot of reasons.
First of all, not only are cracked versions illegal to use but they are commonly full of viruses. Hackers create these cracks with the sole purpose of infecting users' computers and it is not worth the risk.
Secondly, you won't have access to the official support if you use cracked versions. This means if you need help you won't be able to contact support, you won't have access to the most recent features, and the software is likely unstable to use.
Overall, the risks that come with using cracked versions of any software greatly outweigh the benefits, so it's better just to buy a license instead.
It might turn out that you can't afford to buy a Joyoshare iPasscode Unlocker license and use the software, or maybe it isn't what you're looking for and didn't meet your expectations. This won't be a problem because if you still want to unlock an iOS device's passcode then there are a few alternatives down below.
1
StarzSoft KeyPass
The best alternative to Joyoshare iPasscode Unlocker is a software called StarzSoft KeyPass, and this is a tool that is very useful in a lot of situations. Whatever reason you have for removing an iOS device's passcode, KeyPass is capable of removing it.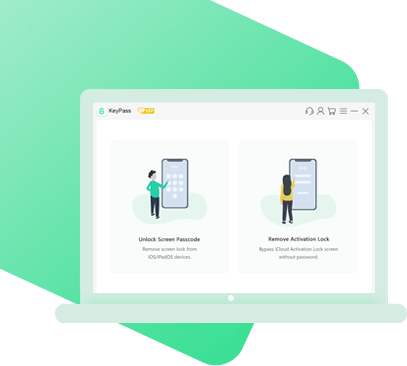 Can remove PINs, passcodes, Touch ID, and Face ID lock screens
Also suitable for removing iCloud Activation Lock from devices without the account password
Lock screens on any iOS device and the most recent iOS versions can be removed
Easy-to-follow lock removal software that doesn't require an expert
Available as a free version
Everything about this software is great but most importantly, you don't have to be a tech expert in order to use it. All you have to do to remove an iOS lock screen is follow the steps below.
Step 1. Install KeyPass on your computer and connect your iPhone via a lightning cable.
Step 2. Launch the program and click "Start" to begin.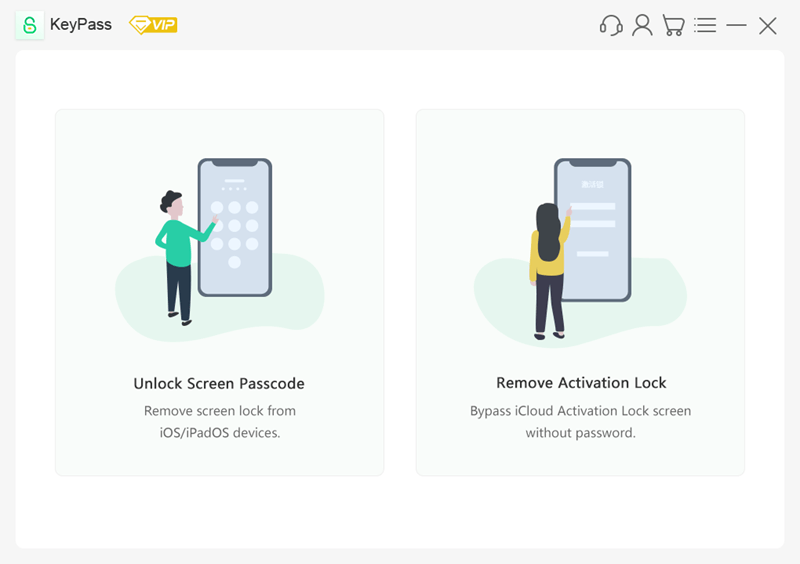 Step 3. Select the relevant tab based on the device you are unlocking, and follow the on-screen instructions to put your device into DFU Mode.
Step 4. Finally click "Start Unlock" and KeyPass will disable the passcode.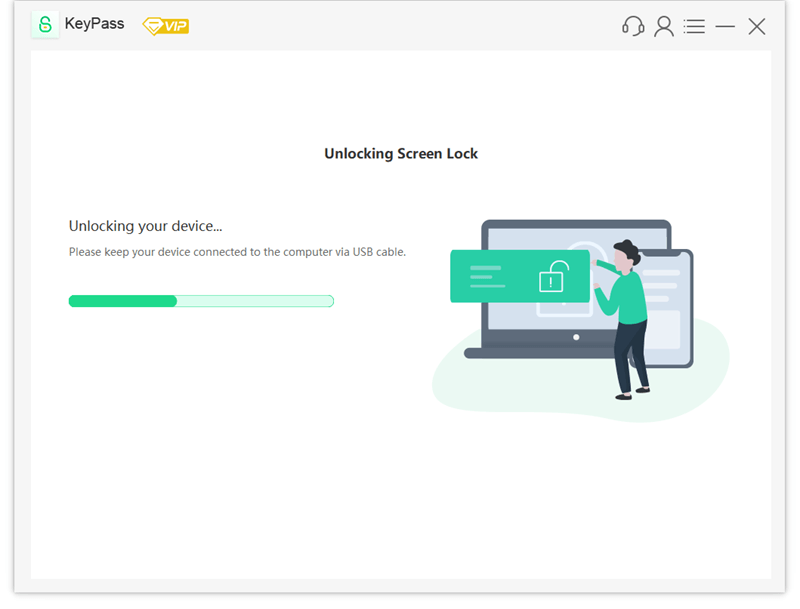 Within just a few minutes, StarzSoft KeyPass allows you to remove iOS lock screens with almost no effort.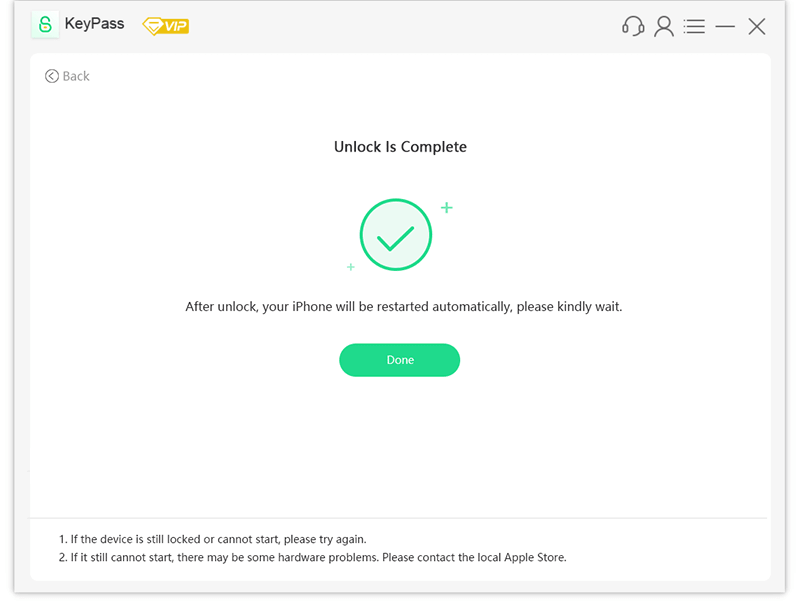 2
iTunes Recovery Mode
Note: iTunes erase all the data on your device.
By using iTunes Recovery Mode you're able to unlock your iPhone by effectively factory resetting it and reinstalling the iOS operating system. You'll need to have iTunes ready on your computer for this method, and here are the steps you must follow.
Step 1. Make sure that you have iTunes installed and that it is updated to the most recent version.
Step 2. Put your iPhone into Recovery Mode.
Note: the steps for entering an iOS device into Recovery Mode differs depending on the device model, so check Apple's guidance for steps specific to your device.
Step 3. When the Recovery Mode display appears, connect the device to your computer.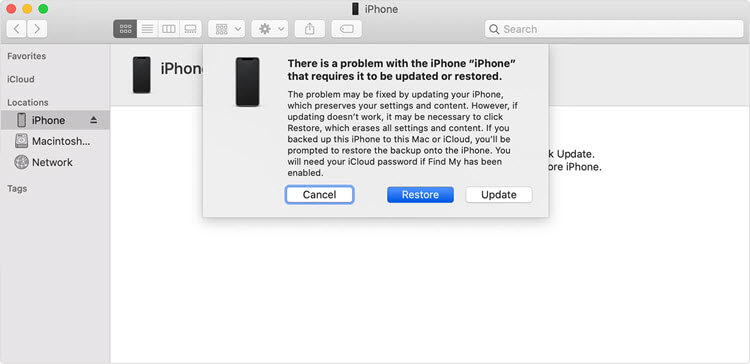 Step 4. iTunes will give you two options: either Restore a backup or Update. Note that restoring will require a backup to be taken and updating will wipe the device and install the latest iOS version.
Once you use either of the restore or update options, your device's settings will be reset including the passcode that was previously active. Of course, without a backup available you'll lose all of the data stored on the device (this is why taking regular backups is important!).
3
iCloud
Note: It will also erase the data on your device.
Another way of getting rid of an iPhone lock screen which involves factory resetting is to use iCloud, which allows users to remotely wipe their devices. Although this is designed for users to erase stolen devices and protect their data, it is a suitable method for this scenario.
Step 1. Sign in to iCloud using the Apple ID that is currently signed in on the iOS device you are trying to unlock.
Step 2. Click on the Find My iPhone feature and at the top of the page, click All Devices and choose your device from the list.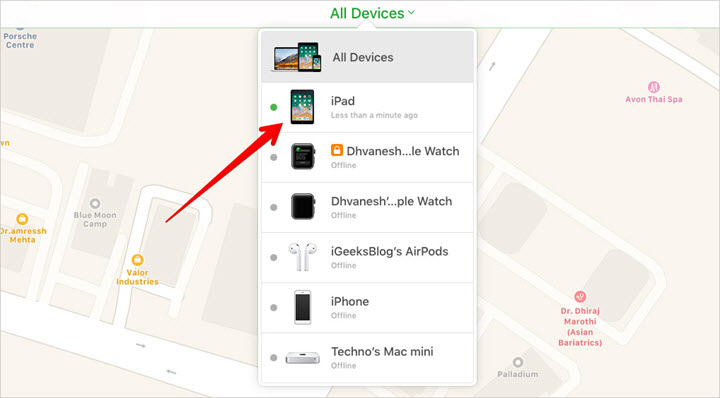 Step 3. On the box that appears, click on Erase iPhone and confirm that you want to do this.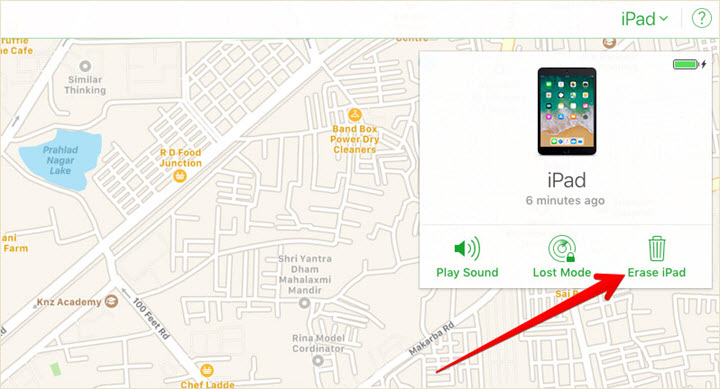 Step 4. Your device will then be remotely wiped. Afterwards, you can sign in with your Apple ID again and restore an iCloud backup if there is one available.
Obviously, this method is similar to using iTunes Recovery Mode in the sense that if you don't have a backup of your data available, you're going to lose it. However, when it comes to removing passcodes, this is definitely an effective solution.
Conclusion
After you've read through this guide you'll be able to decide whether Joyoshare iPasscode Unlocker is the type of software you want to use for removing an iOS lock screen. While it is a reasonable option, we'd recommend looking into the alternatives we suggested too – especially StarzSoft KeyPass which continues to show promising results which prove how effective it is.
If you do use Joyoshare iPasscode Unlocker, avoid pirated versions of the software or stolen licenses as these can get you into legal trouble and aren't worth the risk!