Have you ever wondered "how to unlock your Apple ID without phone number" access? If this is something you have been considering, then you may be feeling a little stressed and overwhelmed.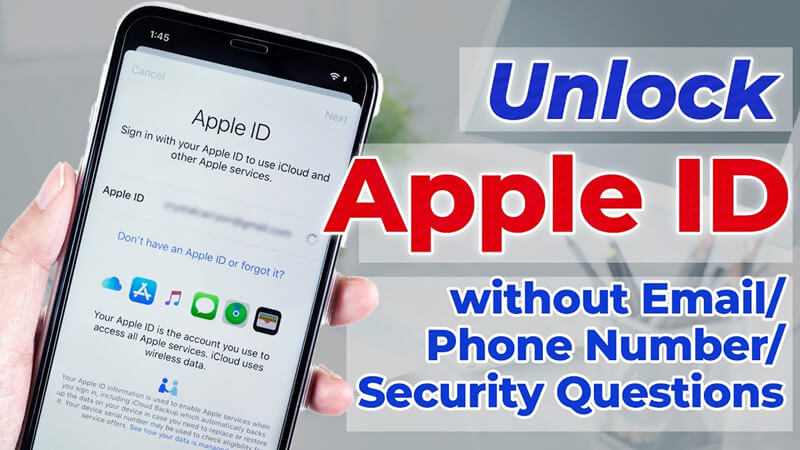 But don't panic! Our expert team is here to help you understand more about how to unlock Apple IDs without having the right phone number to hand.
Common Reasons Why the Apple ID is Locked
There are numerous reasons why you might find that your Apple ID gets locked, and considering these may help you avoid this issue in the first place.
Some of the common reasons your Apple ID is locked might include the following points:
You've input the wrong password multiple times
You've provided the wrong answers to the security questions locked to the device
Touch ID or Face ID don't appear to be working, and you couldn't remember the numerical iPhone password
Fortunately, if your Apple ID is locked and you can't remember your phone number or the iPhone is locked to another account with another phone number, there are options you could consider.
A Word of Warning
Of course, we should point out here that it is illegal to attempt to hack into a stolen iPhone device; if you have found an iPhone lying around and the Apple ID is locked, or if you've obtained a stolen iPhone device, you must never use any of these strategies!
Unlock Apple ID without Phone Number Via StarzSoft KeyPass Tool (Highly Recommended)
If your Apple ID is locked on your device, then one tool you could consider using is StarzSoft KeyPass. StarzSoft KeyPass is a highly effective iPhone and iOS device unlocking tool that can be used in a myriad of applications and which may be effective for your own iPhone unlocking efforts.
1. Why Choose StarzSoft KeyPass?
Why choose StarzSoft KeyPass to unlock your iPhone device if the Apple ID has been locked? StarzSoft KeyPass offers many benefits and features, some of which can be outlined as follows.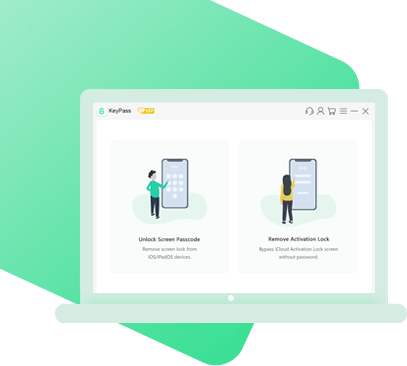 It can bypass iPhone lock screen without previous owner or password
It ensures 100% success rate for you to unlock your iPhone/iPad/iPod touch
Fast & easy to unlock your iPhone, no tech required
Supports all versions of iOS & iPad OS
Free trial is available for you!
1.First of all, StarzSoft KeyPass is undeniably one of the most effective iPhone unlocking tools on the market. Unlike other iPhone unlocking tools, which are often outdated software, StarzSoft is up-to-date and modern; this gives it far superior efficacy and coverage compared to older models.
2.In fact, for unlocking Apple ID without the phone number, the tool can actually support all models of iPhone between iPhone 5s and iPhone X, as well as newer iPod touch and iPads. The tool works between iOS 12.0 and iOS 14.8, making it incredibly reliable for many applications.
3.Of course, no tool is completely perfect – but StarzSoft covers that, too! It offers an over 98% success rate and provides a money-back guarantee if you're not completely satisfied. Finally, the tool is free to download and then offers some of the most competitive prices on the market – making it a highly valuable option to consider.
4.In addition to offering the ability to unlock Apple ID without phone number, StarzSoft KeyPass also enables users to unlock screen passcodes for 4-digit and 6-digit passcodes, Touch ID, and Face ID. As such, it's a highly versatile tool that may offer a valuable solution for your own iPhone unlocking needs.
2. Steps to Unlock Apple ID Without Phone Number Through KeyPass
One of the notable benefits of the KeyPass tool is that you can unlock your device in just four simple steps.
In fact, iPhone Hacks explains that "KeyPass is the most effective iPhone password unlocker we ever use." Furthermore, iMore quoted that "It (KeyPass) actually unlocks disabled iPhone/iPad in 4 simple steps," giving further benefits to the KeyPass tool.
But how does KeyPass work to remove and unlock Apple ID without having the phone number?
Step1: Begin by downloading StarzSoft KeyPass from the developer's website onto your computer. Never download a third-party copy; these may have been infected with malware and other such nasties!
Step2: First, select the iPhone unlocking method that you want – in this case, you want "remove activation locks" – and then connect your iPhone device to the computer with a USB. That's all you need to do for now!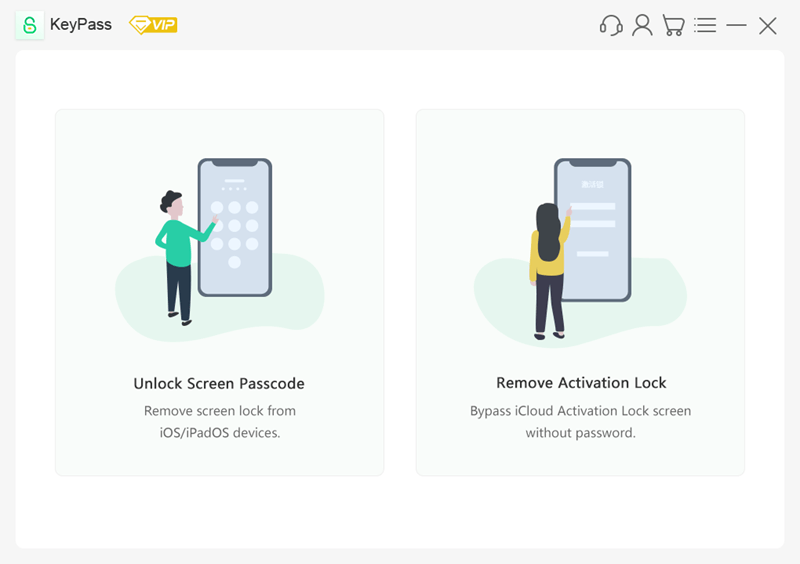 Step3: Next, KeyPass will jump into action and begin to download the necessary jailbreaking software onto your computer. You will need to ensure your computer is connected to the internet for this process.
Step4: Once you have completed the jailbreak download and the jailbreak has been burned to the relevant environment, you then merely need to start the activation lock removal process. Confirm the device's information and then select "unlock now" to begin resetting your iPhone device.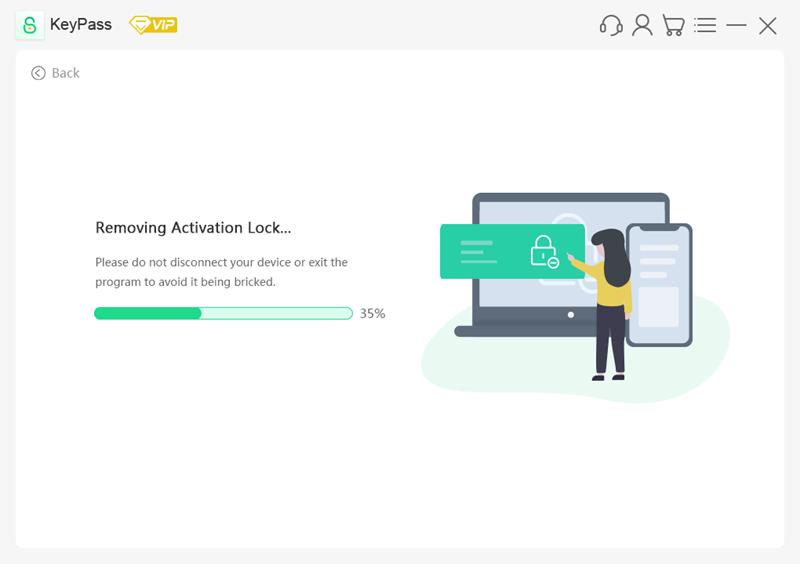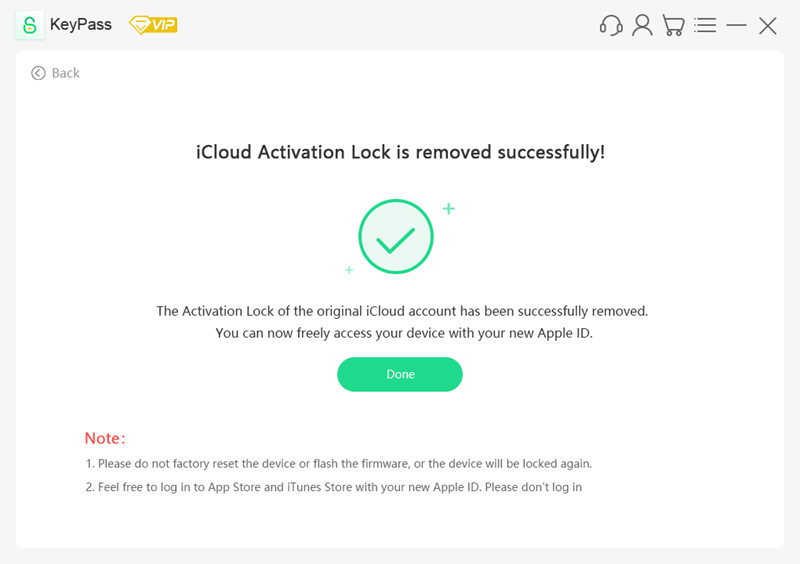 You may like: How to Unlock iPad Without Apple ID
3. Two Key Points to Remember Before Unlocking your iPhone Device
Please note!
Your device will be reset to factory conditions after removing the activation lock, so we highly recommend you take a backup of data before you reset the device if there's any data you'd like to keep. This can be restored onto your device once the process has been completed and the device has been fully reset.
For the process to work effectively, you must keep the iPhone connected to your computer at all times. If you disconnect the device at any point, you may not be able to use it again. The StarzSoft KeyPass tool will inform you once the activation lock has been removed and you can begin using your device again.
Unlock Apple ID without Phone Number Via Two-Factor Authentication
If StarzSoft KeyPass didn't work, you may want to give other options a try. One such option is to unlock your Apple ID password via two-factor authentication.
Fortunately, unlocking your Apple ID password via two-factor authentication is actually a surprisingly easy process – and we'll outline how as follows. However, this method may be less effective than some of the other options on our list, which could be worth considering.
The main drawback of this method is that it requires you have access to the Apple ID or other devices connected to the same Apple ID. If you do, though, this offers a simple solution.
Step1: Heading to the settings or system preferences on one of your other Apple ID enabled devices, and then navigate to Your name > password & security to find the apple information.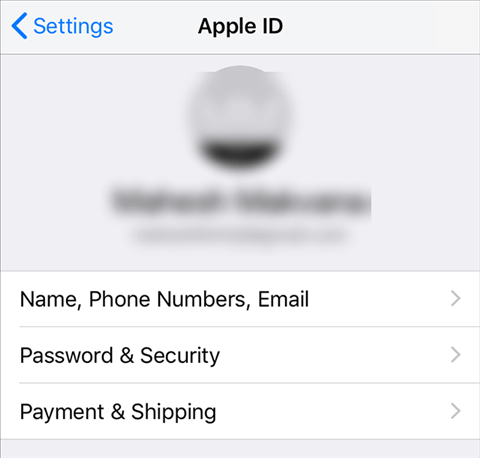 Step2: Select "change password" and enter the passcode associated with your device; then, you will be given the option to reset your Apple ID password. That's all there is to it!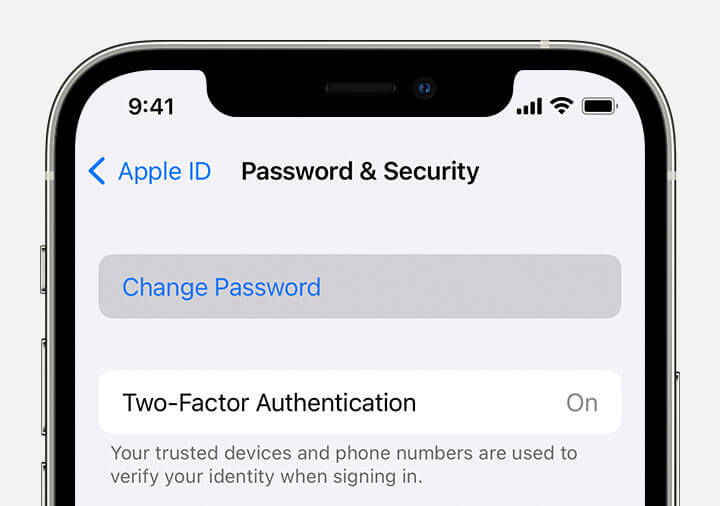 As we've already mentioned, the main limitation of this method is that it requires another Apple ID device. If you only have one Apple device, or the phone is locked to the seller's account, you may need another option.
Unlock Apple ID without Phone Number Via Account Recovery Key
The recovery key is another option you could consider for unlocking your iPhone.
This method requires you to know the answers to your security questions or otherwise have an email address set up on your account. The main drawback for this method is that you must have set up two-factor authentication in the past to use this option.
Step1: First, navigate to your Apple account and then select "Forgot Apple ID or Password."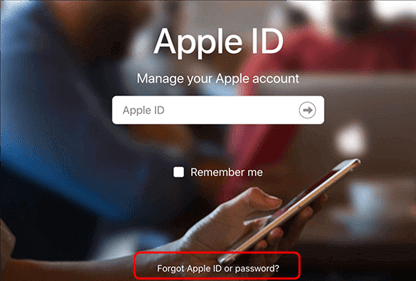 Step2: Fill out the details, as prompted, which will give you the chance to reset your Apple ID password.
Then, you can use this to regain access to your iPhone device.
Unlock Apple ID without Phone Number Via iForgot.apple.com
A final option you may want to consider here is to use the iforgot.apple.com website, which allows you to look up your details from any other device.
However, the drawback to this method is that you will need to input the phone number connected with your Apple ID – not an issue if you've got that number, but if you don't, you will need to use a different Apple ID unlocking method instead.
Step1: Input the details emails address and your phone number as prompted, or look up your Apple ID if needed.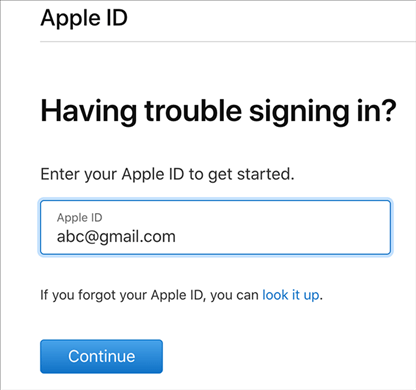 then,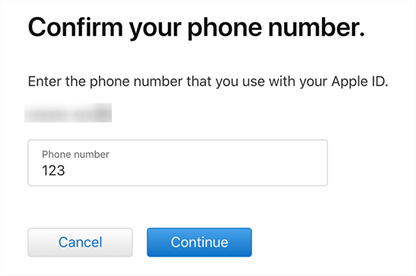 Step2: Then, you'll have the option to "allow" the unlock from any of your Apple-connected devices; select allow to proceed with the Apple ID unlocking.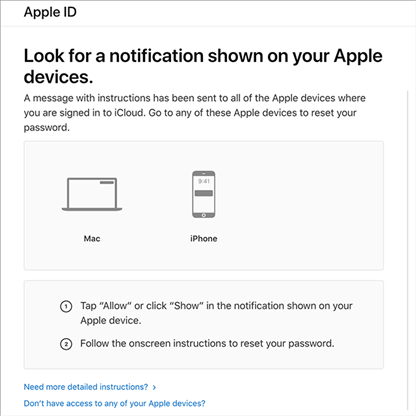 Step3: Once you have done so, you'll then be able to unlock your device again and regain access, even if you have been locked out.
This method is incredibly easy, but you'll need several devices to hand in, and you must know at least one phone number to complete it. As such, it's often a good option for iPad devices and the like which don't have their own phone number – but might be less helpful if you don't know your normal phone number.
Of course, if this is the case, you could ask friends and family who may have your number saved on their contacts to look up your number to find out what the number is so that you can complete this process.
Final Thoughts
Getting locked out of your iPhone can be incredibly stressful at any time – but, with this in mind, you may want to consider the different options available to you.
Indeed, learning how to unlock Apple ID without phone number may seem like a challenge at first, but this actually isn't the case in many instances. Hence, you may want to give one of the above options a try to regain access to your own Apple ID – don't panic, as the process is actually a lot easier than many people realize!