Feedback from many iPhone users indicates that their iPhone and iPad cannot unlock because the screen shows an error message stating, "Unable to activate – to activate the iPhone, an upgrade is needed". It seems like the iPhone or iPad current iOS provider can't check and enable the iOS version.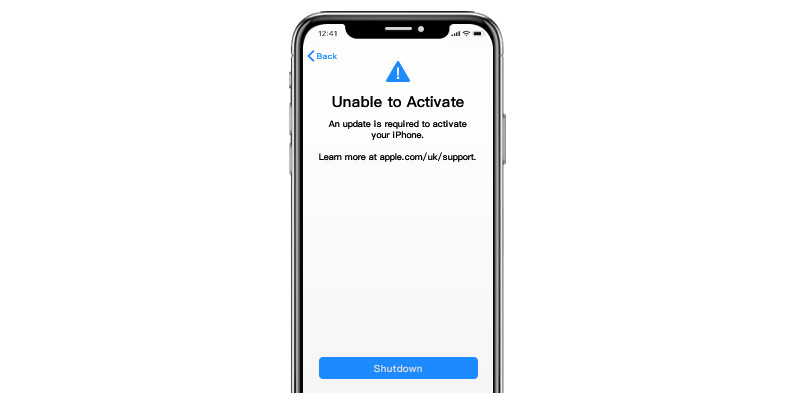 This article describes how the 'iPhone Unable to Activate' issue can be fixed. You will understand why you can't enable the iPhone and also come to know the quick ways to overcome this problem. To find the solution, keep reading the article.
Part 1. Why Unable to Activate Your iPhone?
As the question of being unable to activate iPhonearises, people typically search for potential causes for this issue.We have discussed some potential reasons as follows:
Millions of Apple customers continue to use Apple services 24 hours a day. Therefore, maybe several other individuals who use the service at the same time may see this problem. This is because of the busy server.
It does not operate well for your internet service, such as Wi-Fi or mobile network.
You may not be able to unlock your iPhone using the provider you are using.
Your iPhone could not be identified, therefore indicating this issue.
There is a chance that iTunes will not confirm the iPhone.
The activation lock may be restricting the corresponding action because the iPhone is still connected to the previous owner.
The iPhone 7 activation problem is most definitely a baseband circuit fault. In this case, Apple stores give free fixes.
Part 2. Solutions for "Unable to Activate – An update is reqired"
If you are unable to activate iPhone, don't worry! Simply follow these recommended solutions by Apple to resolve the issue:
1
Check Apple System Status
This is one of the simplest and quickest fixes on the list. All you have to do is visit Apple System Status page. If there is an issue, just wait for Apple fix it.

2
Reinsert SIM Card
Take off the SIM card and bring it back on. Simply identify the SIM tray and insert a paper clip to open the pop-up. How you might do this is described by Apple. Then put your SIM card back in place. If the issue remains the same, try to remove the SIM and power-off your device. Then insert the SIM and switch on your device.
3
Force Restart
Force restart your phone may resolve this issue. To do this, use these combinations according to your iPhone model:

4
If it's an iPhone 7
Apple has said that a limited number of iPhone 7 models encounter this problem because of a hardware issue. The problem may arise with the following model numbers:
Note that you may notice the model number on the back of your device. If you feel your iPhone is affected as well, contact Apple. After that, Apple will replace your iPhone.
5
Dual SIM Settings Issue
iPhone XS, iPhone XS Max, and iPhone XR can have Dual Sim cards with micro and an eSIM. The provider or carrier must provide dual SIM with eSIM, and all cellular services must be from the same provider.
In addition, find out which telecom providers in your country or area sell cellular packages on an eSIM, enabled either by QR code or in an app. If your iPhone plan is valid for Dual SIM operation and you are unable to set up your iPhone eSIM card, please notify the carrier.
6
Check Network Connection
If your network blocks gs.apple.com from a few ports, it will prohibit you from activating your iPhone effectively. Link to a different source of Wi-Fi from the one you are using now.
On the other hand, when you are using a wireless data link, instead of linking to a secure Wi-Fi network, try to repair your iPhone models that you are unable to activate.
7
Use iTunes to reactivate
You can fix this issue by using iTunes to reactivate youriPhone unable to activate. Follow the below-mentioned steps to reactivate your device:
1. Restart your phone.
2. Connect iTunes to your phone.
3. Pick your computer from the device list.
4. On the iTunes app, find the "Trigger iPhone" option.
5. Type in your Apple ID and password.
6. If you want to trigger your computer, press Continue.
8
Update with iTunes
The last solution will be updating your iPhone with iTunes. Just connect your iPhone to computer, open iTunes and click on "Check for update". It will automatically update your iPhone after downloading the firmware package.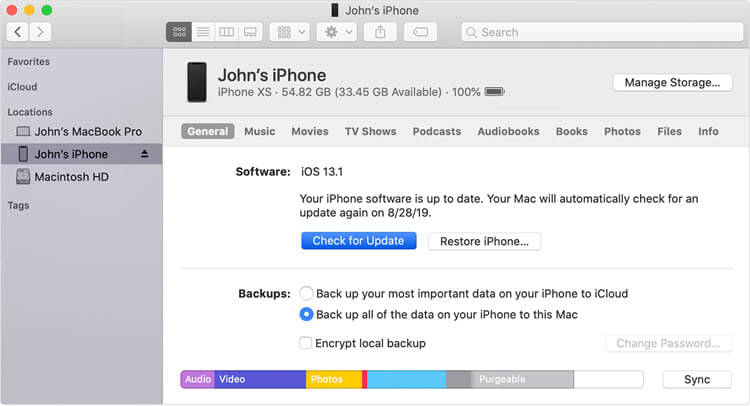 Advanced Fix for "Unable to Activate – An update is required" Error
To get rid of "Unable to Activate – An update is required" issue, here is an advanced fix for you. Fixcon is an application introduced by StarzSoft. It is used to fix any iPhone update-related issues and it can also unlock your iPhone, iPad Lock Screen in Minutes.
Steps to Fix "Unable to Activate" iPhone
The step by step working process of Fixcon is quite simple. No technical expertise is required to perform the activity. Just follow these steps:
Step1: Open the software and click on Standard Repair.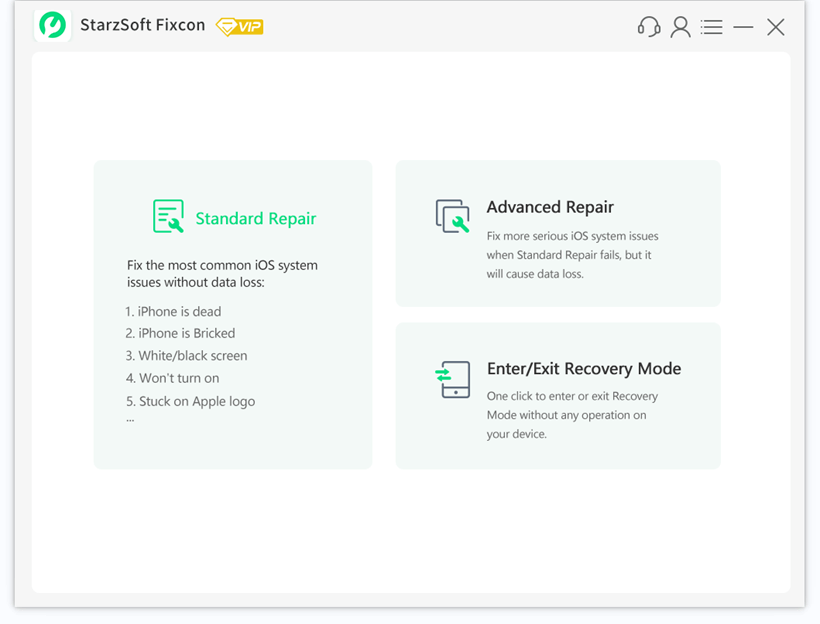 Step2: Boot iPhone in Recovery Mode.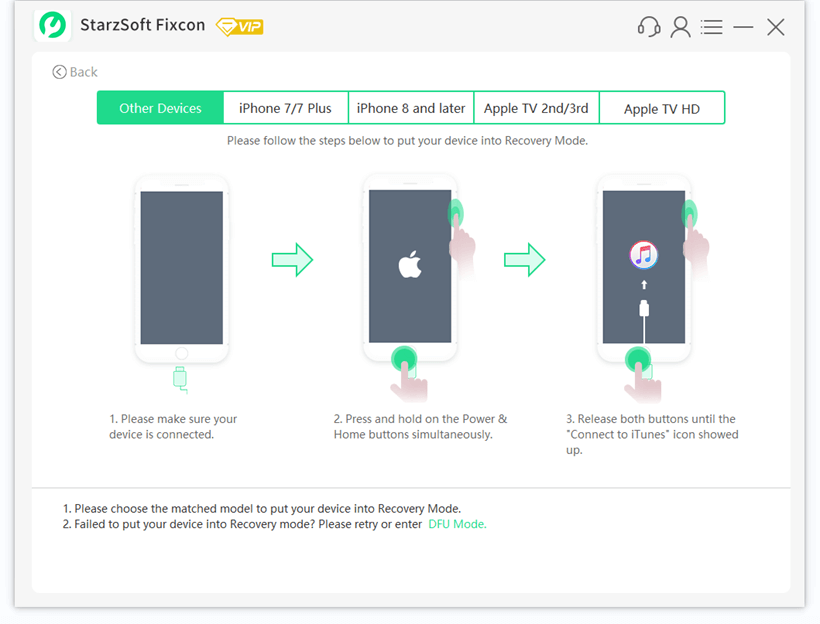 Step3: Fix the issue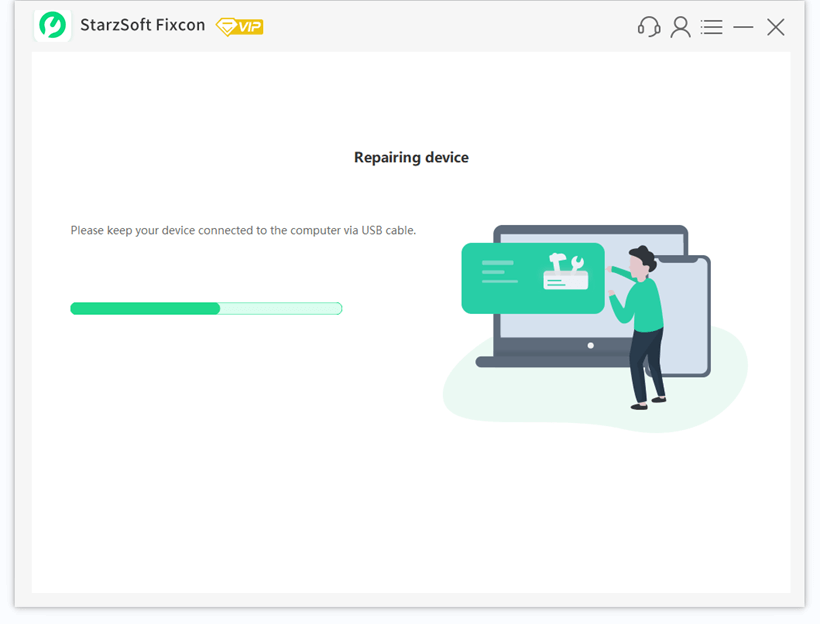 Conclusion
When it comes to activation errors, iPhone users feel so stressed. There are ways to resolve this issue. But still, it is annoying. Therefore, we have discussed a variety of fixes to help you resolve your issue. Try these fixes and get access to your device.
Also, a recommended fix is to use StarzSoft Fixcon to fix your issue – iPhone unable to activate. You can simply restore your phone by following the steps mentioned above in the article. If there is something you think is missing here, let us know in the comments.