The iCloud Activation Lock is a typical issue that iPhone users face. It is intended as a secure device, and it is effective for its intention. However, if you buy a new iPhone and see someone else's iCloud account signed in, it is extremely irritating.
Tools for disabling iCloud Activation Locks are available, and iBoxTool 2019 is the method we will concentrate on in this study. This tool promises to be reliable, but many users are unsure about it. So, whether it succeeds or not will be discussed in this article.
Part 1: iBoxTool 2019/2020 Full Review
1
What is iBoxTool 2019?
Apple devices are judged to be the safest phones, but not against iBoxTool 2019. There is always a way to breach security devices. A way to override iCloud Activation is given with the iBoxTool 2019. Users of the iPhone use iCloud software to connect to their iTunes account anytime and anywhere they wish to access downloaded data.
2
Pros
Let us talk about the features of this tool:
Free tool for disabling iCloud Activation Locks
Uses a straightforward and non-technical process
Available for both Windows & Mac computers
3
Cons
iBoxTool is hard to download.
No official website hosting is available.
Many unofficial downloads are contaminated with worms or viruses.
Some downloads require completion of surveys but do not download after that.
There is also little evidence that iBoxTool 2019 will work properly after the download.
4
How to Use iBoxTool?
There are plenty of tools introduced to remove the iPhone activation lock, however not all the tools are reliable. Some have security issues, availability issues, and time wastage. In the era of high competition, it is hard to choose the best and most reliable tool for you. IBoxTool is one of them.
Like other tools, it has some pros and cons. We will look at how iBoxTool works. Although it is a hard job to get a copy of iBoxTool, if you do so, the process of removing the iCloud Activation is as follows:
Step 1: Download and install iBoxTool 2019 on your computer.
Step 2: Connect your iPhone to computer and put it into DFU Mode.
Step 3: Click the "Remove iCloud Lock" button and wait while the program disables the lock. Your iPhone will turn off. Once it is complete, the iPhone will back on.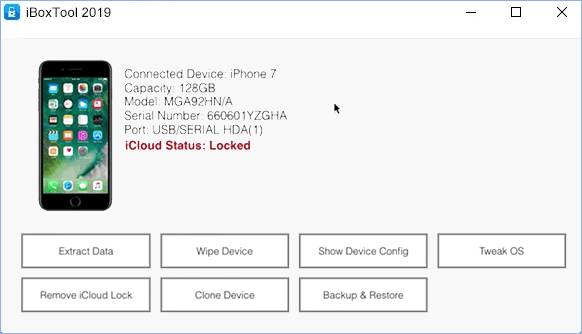 In this way, you can remove the iPhone Activation lock. There is no guarantee of whether this will benefit you or not. Although it is suitable for some people and effective, we still do not recommend it.
5
Does iBoxTool Work?
The iBoxTool may work for some people. However, this refers only to a minimal number of individuals. Most iPhone users who attempt to disable the iCloud Activation Lock using iBoxTool 2019 will not be successful.
6
How to Download iBoxTool 2019?
While we would recommend finding another solution, you may want to test it for yourself because iBoxTool has not shown us success. As some people tend to rule out any of their choices before they find one that fits, this is entirely understandable.
We discovered that there is no official download page for iBoxTool 2019, just third-party websites that are not trustworthy. Downloading iBoxTool from these random websites may then result in your device developing a virus. If you leave a comment, we will send you the legal link to proceed safely.
7Is iBoxTool Safe to Use?
When trying to find a way to bypass the iCloud lock, this issue could pop up in your head. Although iBoxTool 2019 is an effective solution that you can use to fix the question, you could be concerned about the protection of your system and information.
First, iBoxTool 2019 is free. Most free tools are encountered with scammers and cheaters. Second, data is always our priority; it is difficult to trust online tools. Besides, there is no guarantee or agreement of safety. So, iBoxTool is not the safest way to proceed.
Part 2. How to Unlock Your iPhone without Password?
StarzSoft KeyPass is simply a program used disable iCloud Activation Lock without providing the account's password when find my iPhone is turned off. This is the sort of tool you would like to try if you have lost your password, or even if the previous owner has left their iCloud account registered into the computer.
It is a simple but elegant piece of software that provides a simple iCloud bypass system that anyone in this field can use without experience.
If you want to try it, follow the following steps to download and use StarzSoft KeyPass.
Step 1: Connect your iPhone to your computer. Install and open StarzSoft KeyPass, then click on "Remove Activation Lock".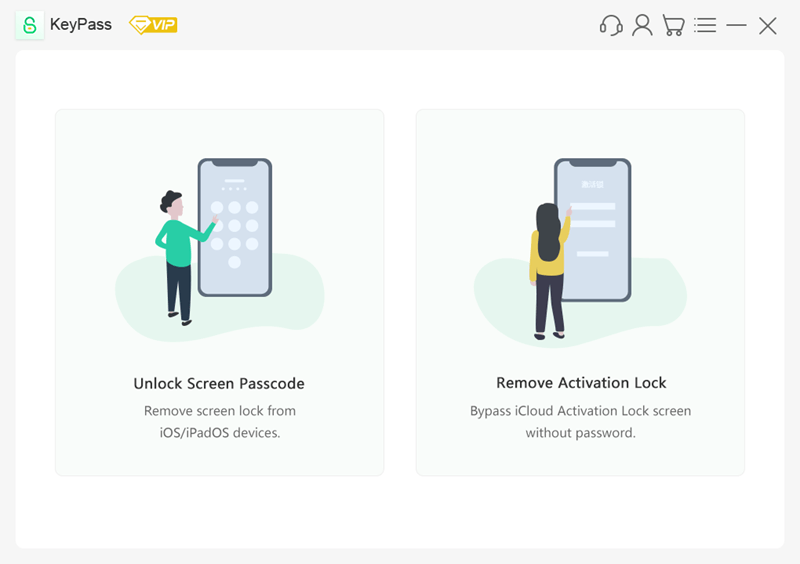 Step 2: You need to jailbreak your iPhone before unlocking.
Step 3: After jailbreaking, click on "Unlock" to wait for the app to function for a moment. Please avoid disconnecting the device during the removal process.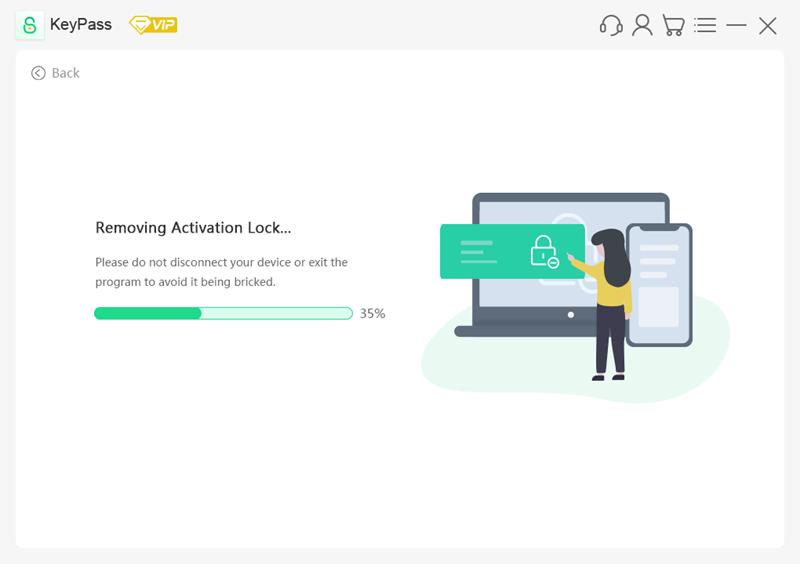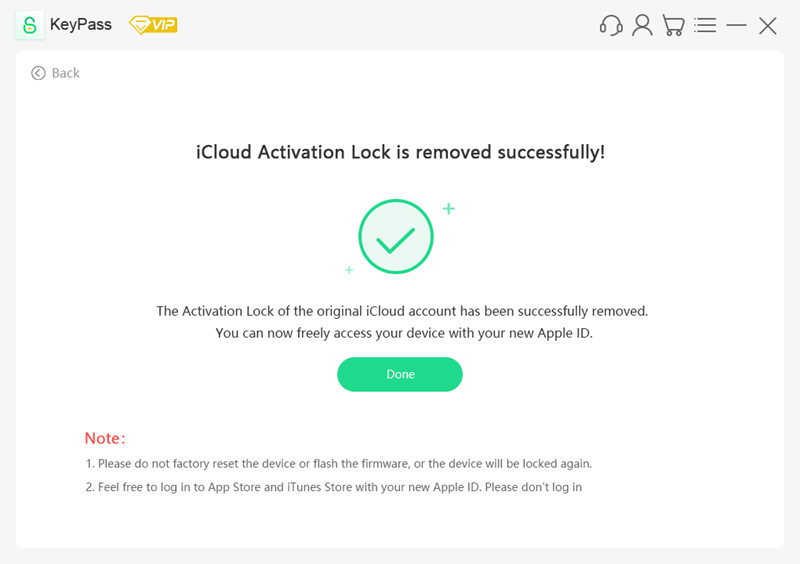 StarzSoft KeyPass is relatively safe to use as it shows no virus when checked with antivirus software like Norton, Kaspersky, or Avast. It may vary if you are using a cracked version of StarzSoft KeyPass.
Summary
When it comes to disabling an iCloud Activation Lock, you now have several alternatives to pick from. You can choose from the tools we have introduced or any other of your choice. Although iBoxTool has proven to us that it works for some people and a specific iOS version range. However, most people want professional software that can work for them without wasting time.
It is quite clear that StarzSoft KeyPass is the superior tool to use. It looks difficult that iBoxTool will work for you considering how little evidence there is of iBoxTool working. On the other hand, StarzSoft KeyPass constantly delivers the expected results. It permanently unlocks iPhones, requires no technical experience, and you will not overpay. It also provides flexible subscription packages.
We have discussed almost all the important points regarding iBoxTool and StarzSoft KeyPass. We are hopeful that this review will help you decide wisely. If there is anything else we can assist you with, let us know in the comments below.