Did you know that your passcode is required to enable Face ID? Indeed, if you want to use Face ID for your iPhone or iOS device, you may need to know your passcode – but this can be an issue for those of us who don't usually remember our passcodes!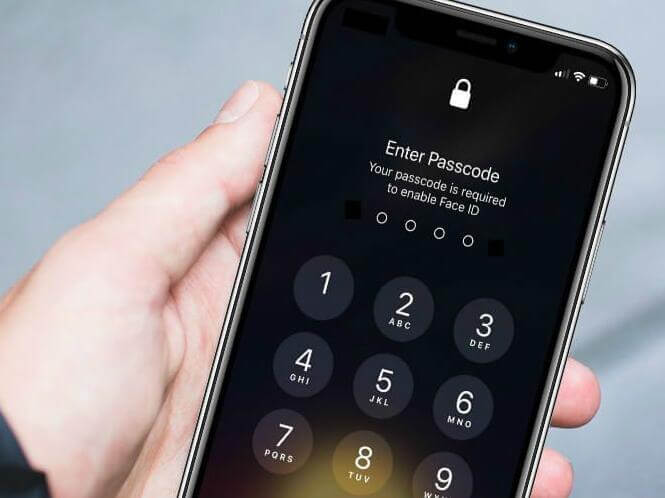 Luckily, today, we'll be looking at why your passcode is required to enable Face ID and how you can find the best solutions to this issue if you can't remember your passcode.
Why is Your Passcode Required to Enable FaceID?
Have you found yourself facing a "your passcode is required to enable Face ID" message on your iPhone device? This is something we have been seeing more often, and there are several potential reasons why this is. What's more, in a few odd cases, it can seem to be completely random.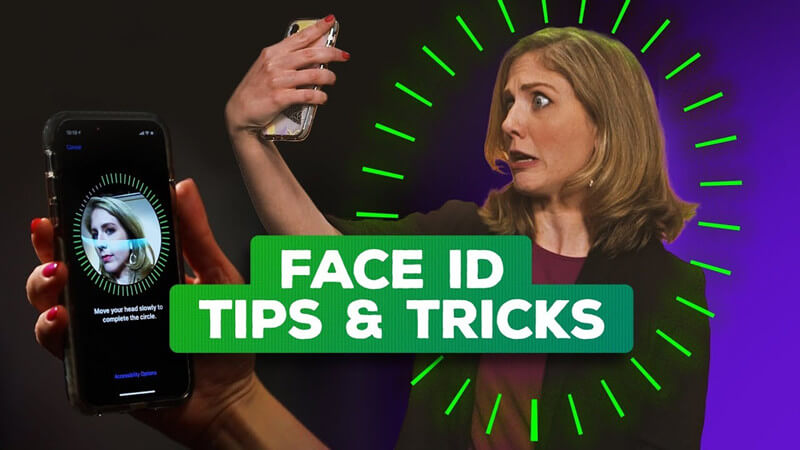 Some of the most common reasons for why your passcode is required to enable Face ID include:
You've not used your iPhone in over two days
The device has been locked remotely with Find my iPhone
You've put your device in emergency SOS mode
The iPhone has unsuccessfully recognized a face five times in a row
Sometimes, it's worth noting that your device may struggle to recognize your Face ID if you've made drastic facial changes, such as shaving off a beard or applying large amounts of makeup that appear to change your face shape and structure.
As such, if you have done any of these and you have had a few unsuccessful FaceID attempts, this may trigger the device to ask for a passcode.
What if I Don't Know My Passcode?
If you haven't seen the "passcode is required to enable FaceID" error before, then you might be surprised to see this for the first time. You may also be concerned if you haven't had to use your passcode for a long time, as it's not impossible to forget your passcode after a while of not using it!
This is especially true if you have picked a more obscure passcode; for example, your date of birth is much easier to remember than a random combination of numbers. Of course, the latter of these is much more secure as a passcode, so you should ideally choose the latter option to keep your iPhone safe and secure.
Moreover, you should never write down your iPhone passcode as this could further compromise its security – but it's still vital that you attempt to remember your iPhone passcode, even if you don't use it often.
How to Unlock a Passcode Locked iPhone (Professional Way)
So, you've found yourself in a tricky position where your new iPhone device is prompting you to enter your passcode to use FaceID. For many of us, this completely bypasses the point of FaceID; what's more, since we often rely on FaceID, it's not uncommon for users of FaceID to forget the passcode on their iPhone device!
Luckily, there are many options for how to unlock your iPhone if you have been locked out by a "your passcode is required to enable Face ID" restriction. We've summarised a few of the best options first to help you find out more about the options available to you.
Of course, prevention is best. So, in the future once you have unlocked your iPhone this time, you may want to check that:
The truedepth camera is not obstructed
Your iPhone is operating on the most recent iOS version, as this can result in strange errors if not
Ensure that Face ID is running with the correct configurations and create an alternate appearance if needed.
1. StarzSoft KeyPass to Regain Access when Your Passcode is Required to Enable Face ID
One of the best tools to regain access to your iPhone if you have been locked out by a passcode lock is to use StarzSoft KeyPass.
Indeed, as one of the most effective iPhone unlocking tools for both bypass activation locks and passcode locks, StarzSoft KeyPass is highly valuable for many people. Plus, the tool is completely free to download, so what's stopping you?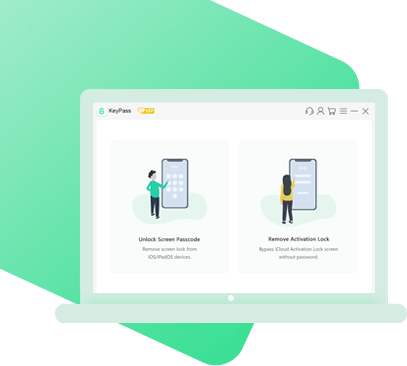 It can bypass iPhone lock screen without previous owner or password
It ensures 100% success rate for you to unlock your iPhone/iPad/iPod touch
Fast & easy to unlock your iPhone, no tech required
Supports all versions of iOS & iPad OS
Free trial is available for you!

Free Trial
100% Clean & Safe
There are many benefits associated with choosing the StarzSoft KeyPass tool to unlock your iPhone.
KeyPass offers an over 98% success rate for users and offers a money-back guarantee for the remaining 2% if the tool doesn't work. What's more, the tool is effective in bypassing screen passcode locks for all iPhone devices running iOS 7.0 later, making it highly versatile and so easy to use for your own iPhone unlocking needs!
2. Always Download the Legitimate Tool
When it comes to iPhone unlocking tools, it can be tempting to look to third-party websites. However, StarzSoft KeyPass should only ever be downloaded from the main developer's website, as third-party uploads may be infected with malware. These could wreak havoc on your computer and potentially compromise your data and personal information. So, don't make this mistake.
Besides, it's free to download StarzSoft KeyPass, so there's no benefit to looking elsewhere. Make the right choice for your device unlocking needs; choose the legitimate option instead!
3. How to Use StarzSoft Keypass Unlocking Tool
A key feature of the StarzSoft KeyPass tool is that it's one of the most effective iPhone passcode lock bypassing tools – and, what's more, it's so easy to use as well. It's for this reason that websites such as iMore have rated it! For example, they stated that "it actually unlocks disabled iPhone/iPad in 3 simple steps", meanwhile iPhone Hacks claim that "KeyPass is the most effective iPhone password unlocker we ever use".
But how does StarzSoft KeyPass live up to these ratings? Well, you can genuinely unlock your iPhone device in three simple steps as follows:
Step1: Download StarzSoft KeyPass onto your computer from the developer's website. Then, simply select an unlocking method that fits your needs – in this case, you'll want the "unlock screen passcode" option. Connect your iPhone device with a USB to the computer when prompted.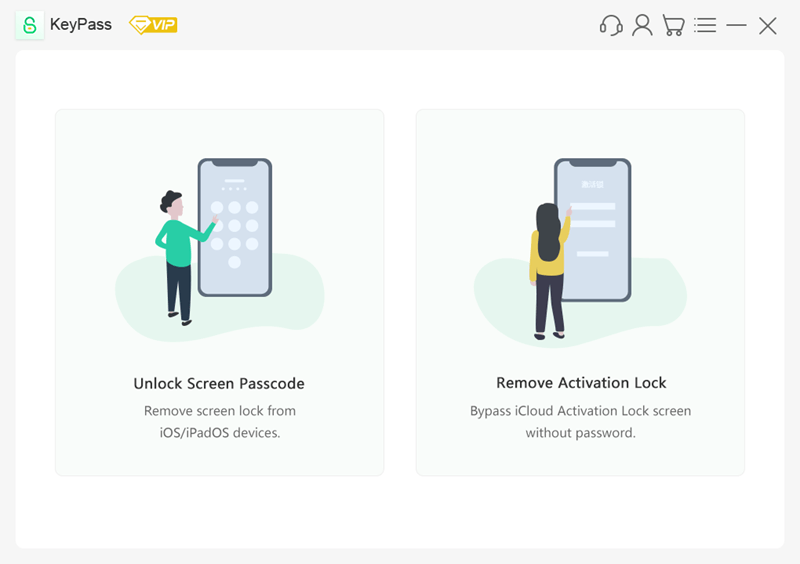 Step2: Download and verify the firmware package; this will begin to download automatically, so don't worry too much in this case! While downloading the firmware, always keep your device connected so you won't have to worry about the device being only partially unlocked.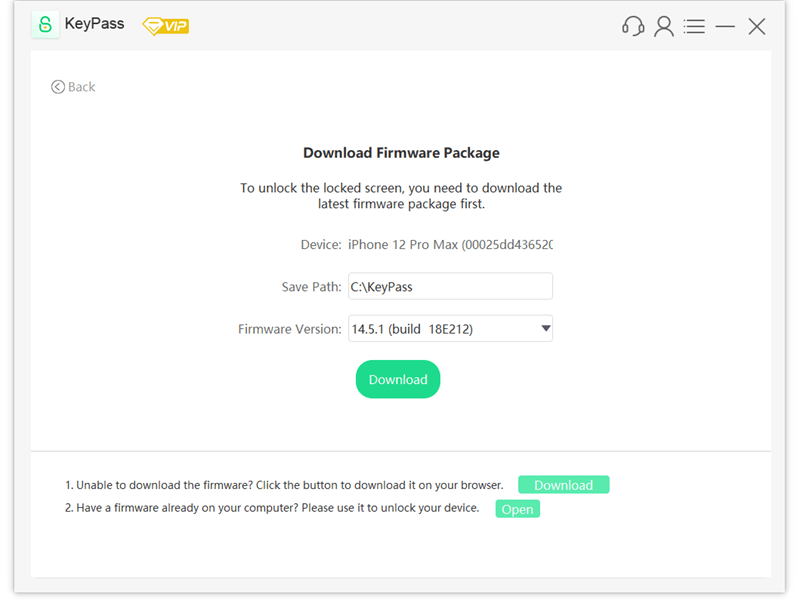 Step3: Once the firmware has been installed, all that's left is to confirm the unlock and StarzSoft KeyPass will automatically commence with resetting your device!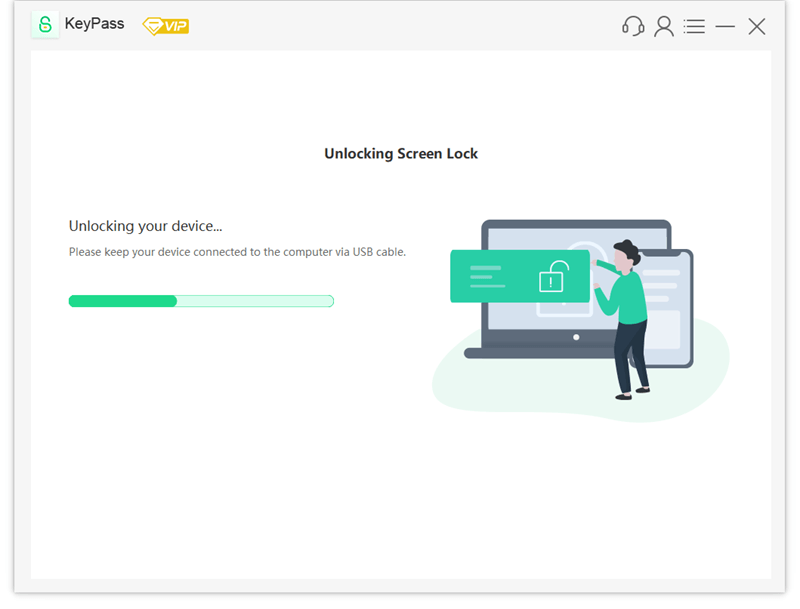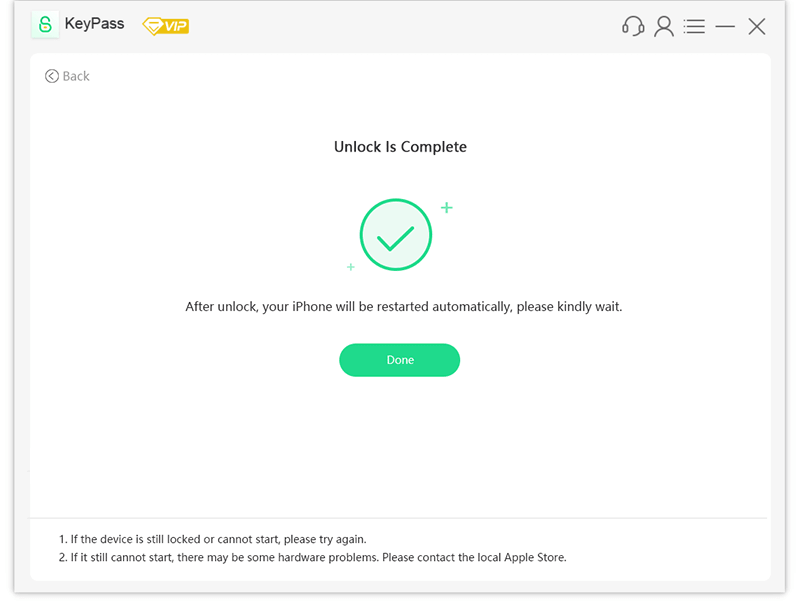 It's important to note that, during this process, you will need to keep your iPhone connected at all times until the unlock has completely finished.
What's more, it's worth noting that your data will be wiped from the device after any resetting process has completed; therefore, we recommend you take a backup of all data first so this can be restored onto your device if needed.

Free Download

For Mac OS X 10.7 or Later
Secure Download
How to Unlock a Disabled iPhone Without iTunes or Computer Access Using iCloud
We've summarized the StarzSoft Keypass method for unlocking your disabled iPhone device – but are there any other options you could consider? Some additional choices for how to unlock a disabled iPhone device include the following, and if you're one of the few unlucky individuals for whom StarzSoft KeyPass doesn't work, you could try these methods.
If you are looking for a method for how to unlock a disabled iPhone without iTunes, using iCloud and FindMyiPhone is generally the best option. Indeed, this method for learning how to unlock a disabled iPhone without iTunes or computer access using iCloud.
To use the iCloud iPhone unlocking method,
Step1: Start by heading to iCloud.com and login to your iCloud account.
Step2: Once you have gotten to the main iCloud dashboard screen, head to the "Find My" section.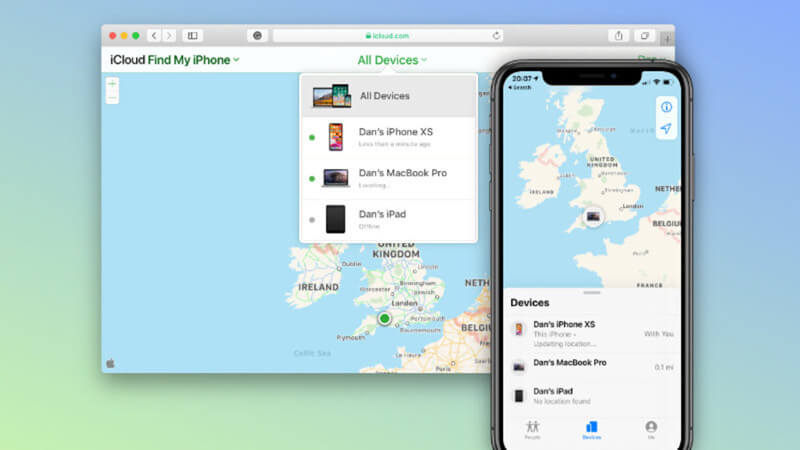 Step3: This will display a list of all iOS devices connected to your iCloud account; select the device in question from this list.
Step4: Select the "remove device" option (or similar). This will remove the iPhone from your iCloud account and wipe the iPhone, resetting it so that you can reset the device.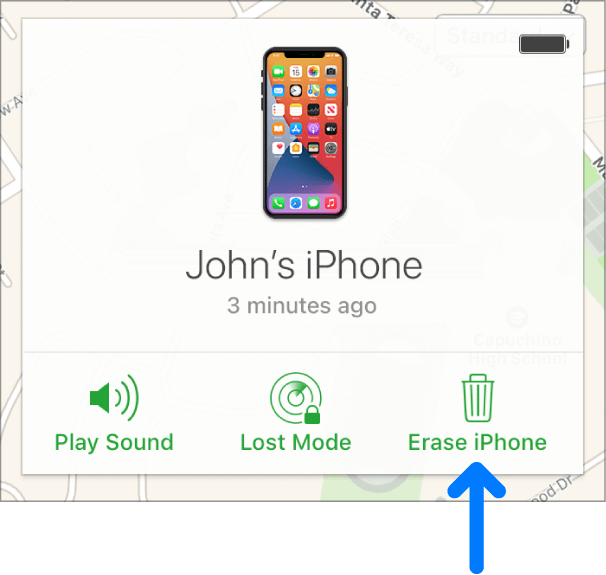 Once the iPhone has been reset, you can also restore any previous data backups to the device to return your data, as wiping your iPhone will leave it without any information.
You may also like: [Solved] How to Unlock iPhone 12/12 Pro Without Passcode or Face ID
Conclusion
If you normally rely on FaceID for your iOS device, then you may be caught out in cases when your passcode is required to enable Face ID. With that being said, there are still options you could consider here, with tools such as StarzSoft KeyPass being the most reliable of these as standard;
So, make sure to make the right choice for your device, and find the best passcode bypassing solutions for your device's Face ID needs. After all, there's nothing more frustrated than getting locked out of your iPhone – but there are options you can try to regain access!
Hopefully, today's article will have given you some ideas about how to unlock your passcode-locked iPhone, and remember – always take a backup of data first to ensure you don't lose out!

Free Download

For Mac OS X 10.7 or Later
Secure Download