Have you been looking for the most effective software for your data recovery needs? If so, you may have stumbled across the Recuva software, a highly popular choice of data recovery software that's highly effective for recovering your lost data.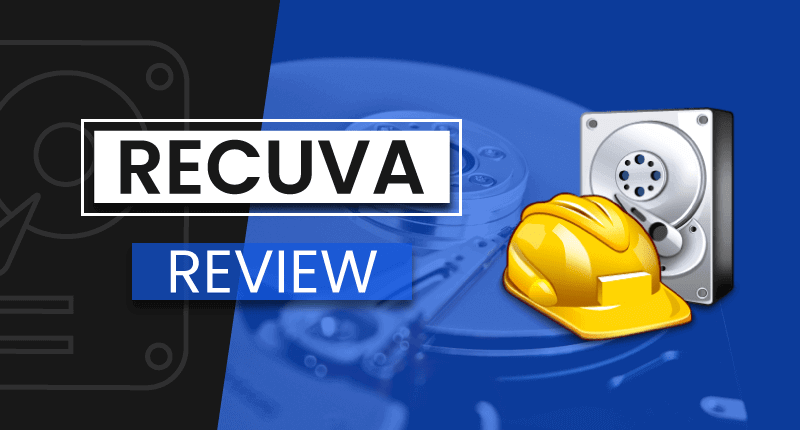 But what is the Recuva software and could it be the right choice of software for your own data recovery needs? We're looking at some of the crucial things you should know about the Piriform Recuva data recovery software as follows to help inform your decision overall.
What is Recuva?
Recuva is a specialist data recovery tool that has won numerous awards for its effective data recovery support over the years. However, while this tool is often believed to be an effective solution for restoring lost data, it is worth nothing here that it may not always be as reliable as it's believed.
The download link for the Piriform Recuva data recovery software is now available through the CCleaner website. Recuva is capable of recovering numerous different files from corrupted windows hard drives, recycle bins, MP3 players, and more. It can also provide a deep scan for those hard-buried files that prove especially hard to find while delivering a secure file deletion service that's excellent for files that you absolutely cannot store.
Does the Recuva Tool Live Up to its Reviews?
The Piriform Recuva data recovery software has generally achieved very impressive reviews, and for the most part, it's safe to say that the tool lives up to these ratings.
However, there are two glaring issues with the Piriform Recuva data recovery software that make it much less versatile compared to many other modern data recovery tools:
1. The user interface for the Recuva software is significantly more difficult than many other data recovery systems, which can make using the Recuva software a little more awkward than other data recovery apps.
2. While the Piriform Recuva data recovery software offers an effective deep scan solution for deep-buried files, this is a slow and drawn-out process and can take quite a while. As such, if you're in a hurry to recover a file, the Piriform Recuva data recovery software may not be right for you.
It's also worth considering that the Recuva app doesn't offer as many extras as some other tools, so this may somewhat limit its practicality. Nevertheless, it's got a pretty good reputation and is relatively affordable, so this makes it a worthwhile option to consider.
How to Use Recuva Step by Step
Using the Piriform Recuva data recovery software is surprisingly easy – but you may need to take a little time to get used to the system first, as the poor UI means that it's not always the easiest to get to grips with! Still, if you're ready to begin using the Piriform Recuva data recovery software, the following tips may help.
Step1. First, it's crucial to download an official copy of the Piriform Recuva data recovery software.
It's not always easy to find this since the software has been re-uploaded to many different platforms, but do not download a cracked version of the tool. This could be putting your device at serious risk; instead, we strongly recommend looking for the official copy. Always check that your Anti Virus software is running efficiently before downloading any tools from the internet.
Step2. Once you've downloaded the Recuva tool, you can then begin looking for your files. Launch the app and select the location to scan for lost files, then wait for the Recuva tool to complete its scan.
As we've already mentioned, this can be a somewhat slow process compared to other data recovery tools, so you may need to wait a little while.
Step3. Once the scanning process is complete, you will be presented with a list of all of the lost files that the tool has recovered.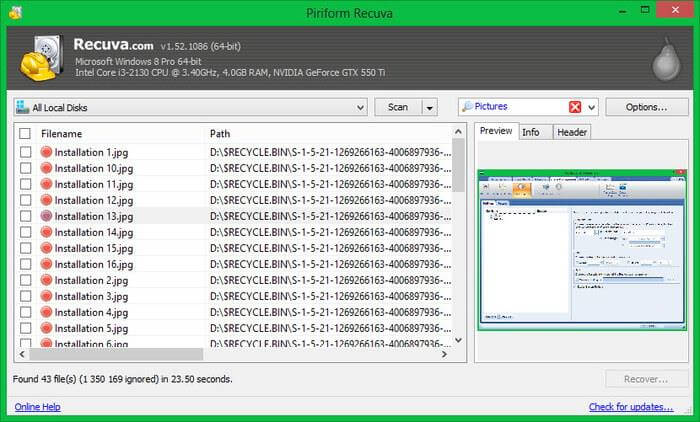 We recommend manually sorting through these to find the files that you need specifically; this can be a somewhat time-consuming process if you're not quite sure which file you are looking for due to the user interface, but it's generally a relatively effective process, and Recuva will often bring up most of the files you need.
However, it's not 100% effective; in this case, you may want to use an alternative tool such as StarsSoft Data Recovery to restore your lost content if Recuva hasn't been effective.
Note
Once you have recovered your files through Recuva, we strongly recommend you back them up so there's less risk of losing them again in the future.
The Pros and Cons of Recuva
There's a lot to love about the Recuva software. Some of the main benefits of the tool include:
Professional company with almost two decades of experience
Well-known data recovery app with good results
The Recuva tool is one of the more affordable data recovery tools on the market
However, Recuva isn't always effective, which is well worth considering as part of your final decision. Some of the most common critiques of the Recuva tool include:
Not effective for recovering all files lost from a device – generally, somewhere around one-third of files will still be lost after Recuva has finished scanning the hard drive / location
The poor user interface can make the experience of using Recuva a little stressful
The Alternative to Recuva: StarzSoft Data Recovery
If you're not sure that the Recuva tool is right for you, or if you have tried the Recuva data recovery app without success, you may want to consider the StarzSoft Data Recovery tool instead.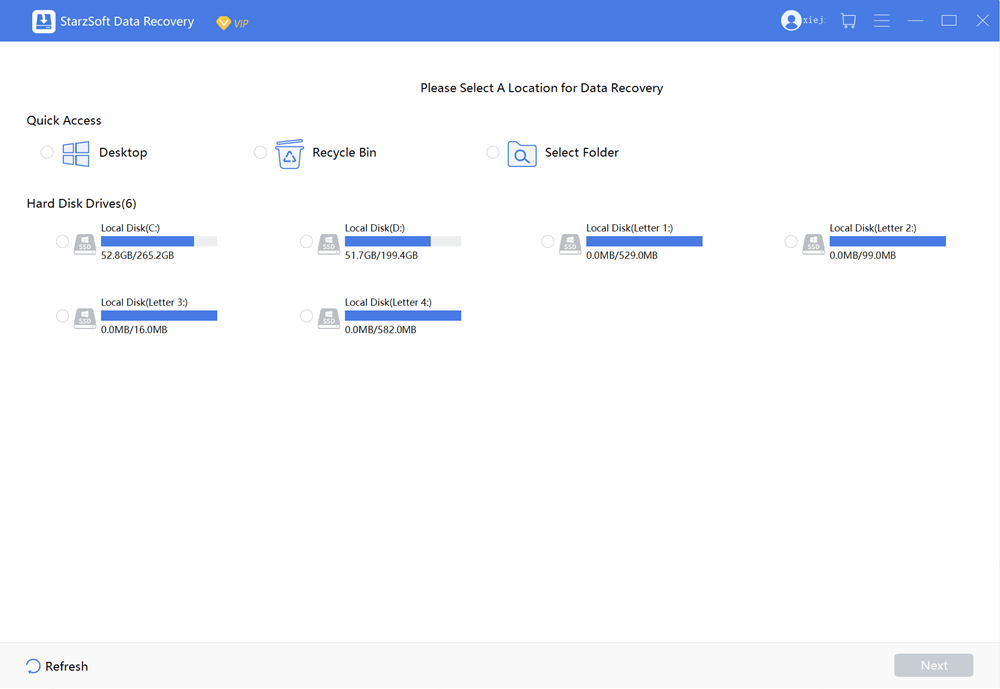 As one of the newest data recovery apps on the market, StarzSoft uses top-class software to provide an effective data recovery solution – making it an effective option to consider as an alternative.
Moreover, you won't have to pay a thing until you've scanned your hard drive and found the files you want.
As such, there's really no reason not to give it a try – and you might just find the perfect new data recovery solution while doing so!
Step1. Simply download StarzSoft from the main developer's website;
Step2. Launch the app, select a search location, and wait while the software rapidly analyzes the different files to find yours.
Step3. Preview and recover the data.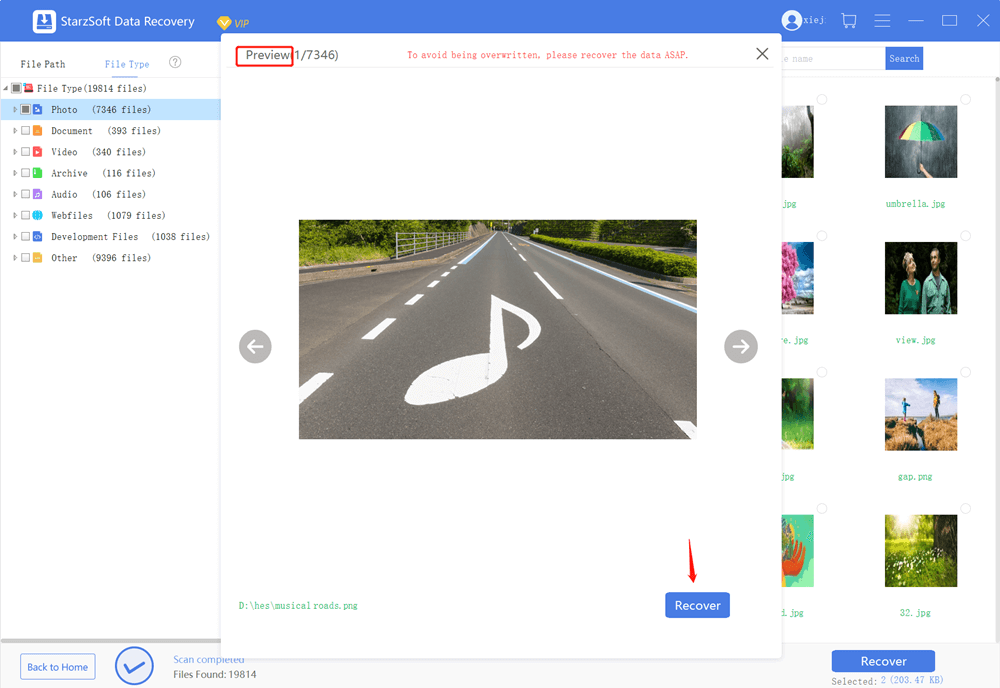 It's really that easy, and you should be able to begin restoring your lost files in a matter of moments.
In addition to this, StarzSoft also provides a wide range of other tools, such as StarzSoft Fixcon. This tool can help with repairing the system of your iPhone device if there has been a software issue to cause the lost files. As such, there's plenty to consider.
Conclusion
Have you been looking for a reliable and simple data recovery tool that could help ensure your data recovery efforts are as simple as possible? If so, then chances are that you may have tried the Piriform Recuva data recovery software.
However, it's not always clear to understand whether the Piriform Recuva data recovery software offers a great solution, and in many cases, it can be prone to lagging. As such, if you need an alternative to the Piriform Recuva data recovery software, why not give StarzSoft Data Recovery a try instead? Both systems offer excellent support for your data recovery goals, so they may be worth considering overall.