Apple TVs are among the best streaming devices on the market. While Amazon's Fire Stick comes close, Apple TV has been getting a lot more attention due to the ground-breaking capabilities that it brings to the table.
That's why if you have an Apple TV and Apple TV remote not working, it can be incredibly frustrating, and you'll want to find a fix for this as fast as you can.
So, if you have this problem, keep reading and we'll explain to you why this problem happens and some of the ways that you can resolve it.
Part 1. Why is My Apple TV Remote Not Working?
Let's start by addressing some of the top reasons that people encounter this tech problem so that you have a deeper understanding of the situation at hand.
Battery Problems.You probably already know that your Apple TV remote requires batteries to work, and this may be where the issue lies. If the just got the device and your remote isn't working, then you could be using the wrong type of batteries. If the device isn't brand new and this issue only just started happening, the batteries may need to be replaced.
Connectivity Issues. For your Apple TV to be controlled by the remote, it must be paired properly so that only that remote can control it. An issue with the sensor may be preventing the remote from connecting and functioning properly.
No Line of Sight.This is the most common problem with any remote. There must not be any objects breaking the line of sight between your Apple TV and the remote. You might have an ornament in the way, or your Apple TV might be in a cabinet. Either way, make sure there are no obstructions between the remote and the device.
These aren't all of the causes of the Apple TV remote not working – there is a long list of other reasons why this could be happening. However, these are the most common reasons, and the chances are your situation is caused by one of them.
Part 2. Advanced Fix for Apple TV Remote Not Working
Now that you understand why you've encountered some problems with your Apple TV remote, we can now go ahead and introduce you to our first (and most effective) solution.
By far, the solution that's going to get you the best results and get you out of this situation is the StarzSoft Fixcon tool.
This multipurpose tool is perfect for resolving any tvOS errors you have and here are the key features that it provides users with: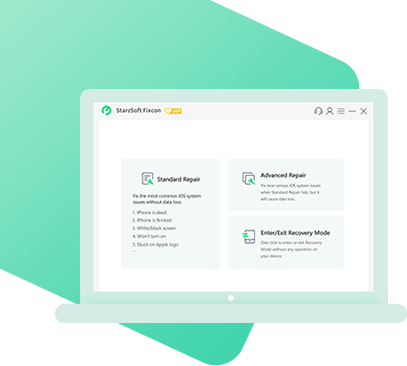 Easily fix tvOS bugs, glitches, or general problems with your Apple TV
Users don't need to be tech-savvy to use this software
Data is kept intact after using Fixcon and there is no risk of data loss
Suitable for any Apple TV model and works with all recent tvOS versions
Available as a free trial version (try before you buy!)
Given the fact that you can use StarzSoft Fixcon for free, there's no reason to not give it a shot when your Apple TV remote not working. This is a very easy software to start using and it's unlikely you'll have any trouble using it.
Follow these steps to try and fix your Apple TV.
Step 1 – Download and install the StarzSoft Fixcon program on your computer, then connect your Apple TV device to the computer.
Step 2 – Launch Fixcon and on the main menu, go ahead and click the Standard Repair feature.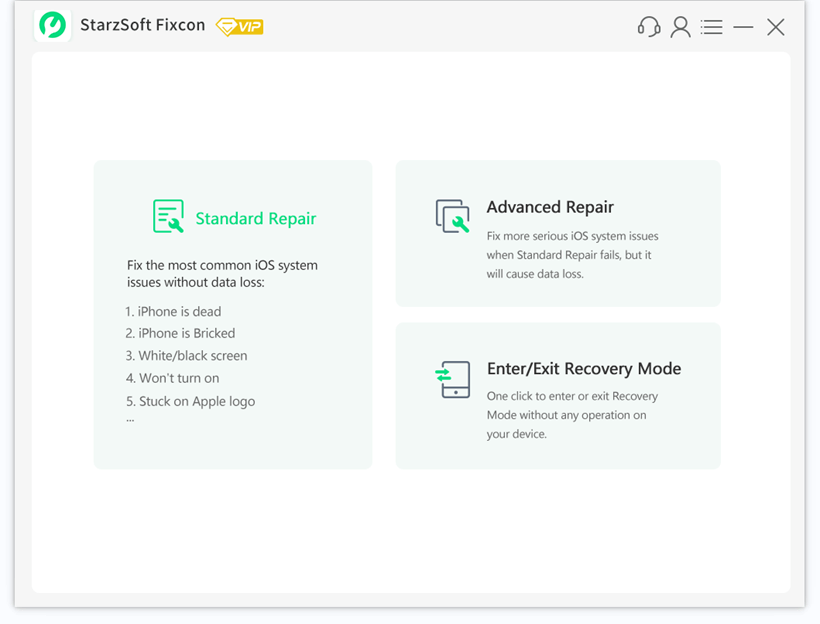 Step 3 – Make sure that your Apple TV is connected properly then click the Next button.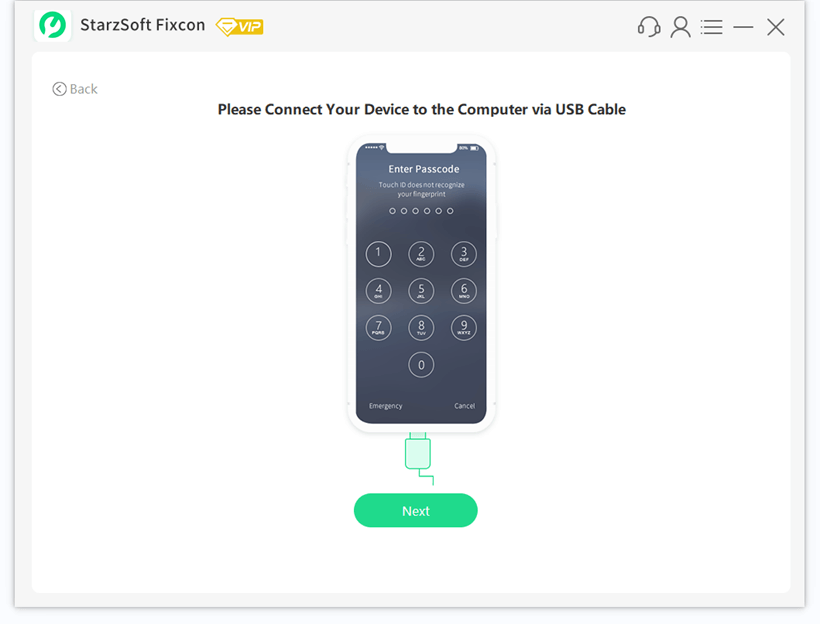 Step 4 – Next, you'll be instructed to put your device into Recovery Mode. Click on the appropriate tab for your device (either Apple TV 2nd/3rd or Apple TV HD) and follow the steps that are shown.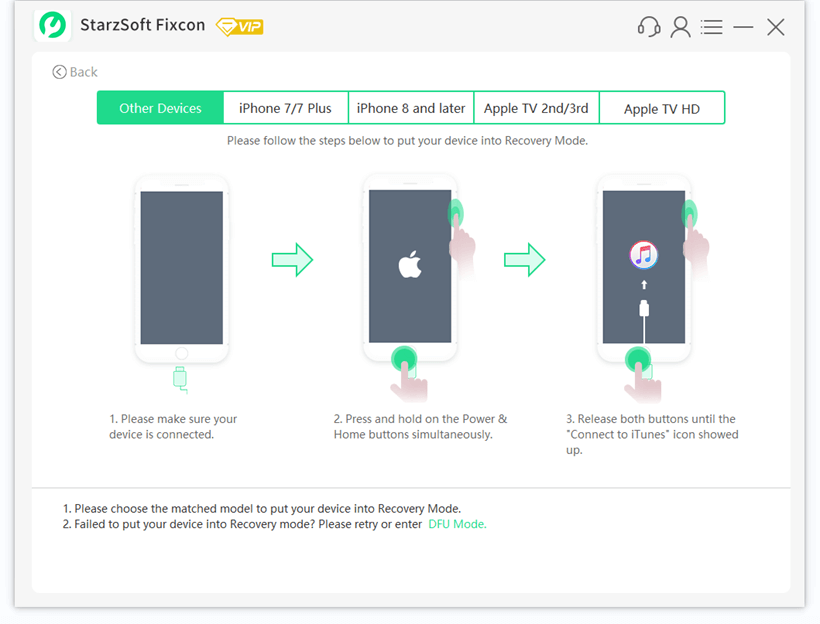 Step 5 – Once your Apple TV is in Recovery Mode, choose the firmware version that is currently installed on your Apple TV and then choose a save path for the firmware to be downloaded to. Click Download to proceed.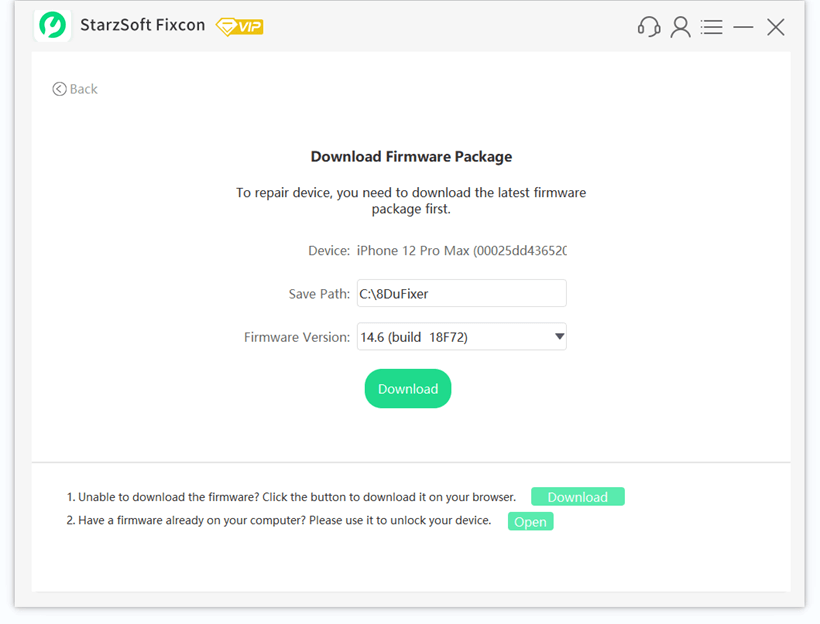 Step 6 – After the firmware is downloaded, click Continue and within a few minutes, you'll be alerted that the device has been repaired.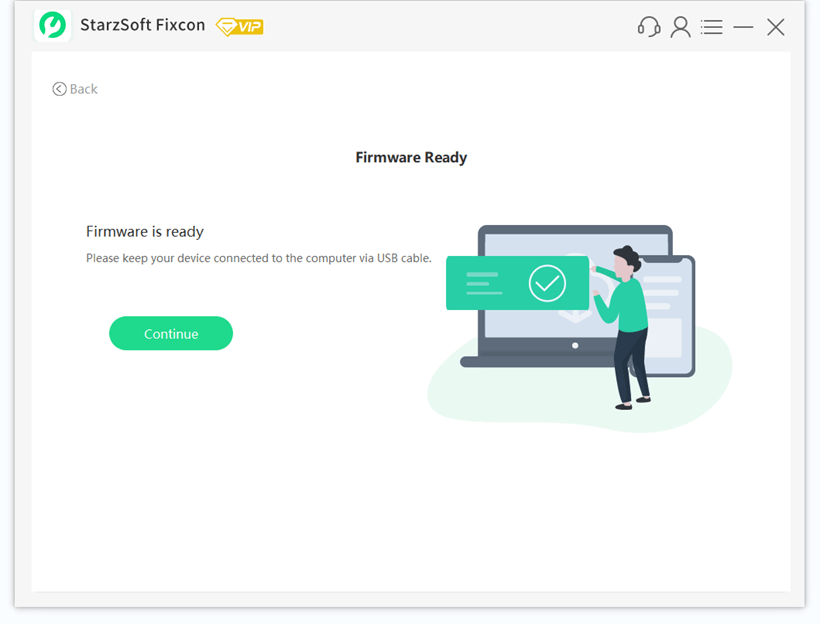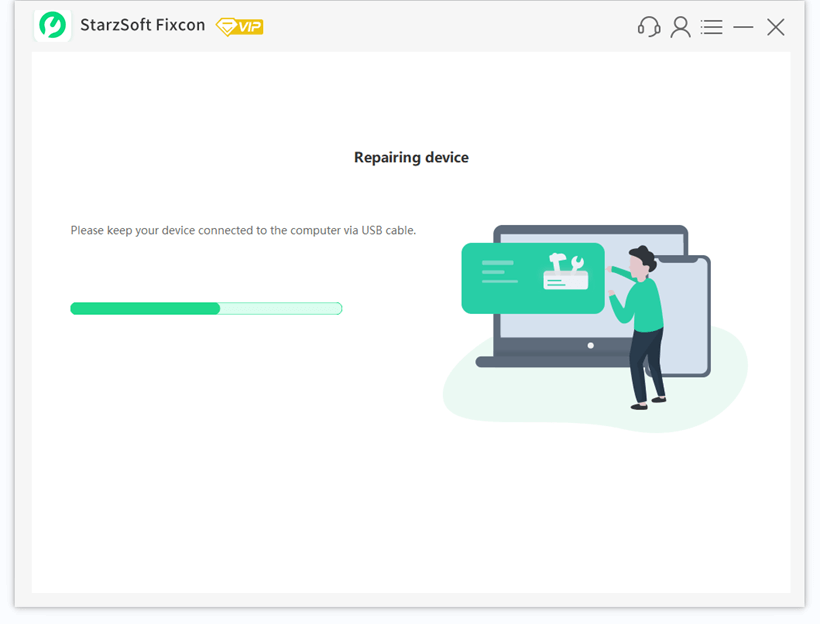 These steps will only take you a few minutes and afterwards, your Apple TV should be completely functional and there won't be any problems with the remote anymore. There are other ways to fix your Apple TV remote but our suggestion is that you try this before anything else.
Note that although we used the Standard Repair feature above, if the method doesn't fix the problem, then you can try Advanced Repair instead. This will completely reinstall the firmware and is more thorough than the standard approach.
Part 3. Other Solutions
If you try StarzSoft Fixcon and don't manage to fix your Apple TV remote, even after using Advanced Repair, there are some other basic solutions that you might want to try before giving up and buying a new Apple TV.
1. Check the Batteries
Maybe even before you try the software solution you should take a look at your remote's batteries first. Some battery brands are poor quality and don't last as long as others, so even if you've replaced them recently you might want to try replacing them again.
On the other hand, you might just have the batteries inserted the wrong way. User error is a common cause of tech issues and you might feel silly if this is why your remote isn't working, but at least you don't have to spend money on buying a new remote!
2. Reset the Remote Connection
Sometimes your remote has technical malfunctions just like all other tech devices, and the best thing you can do is turn it off and back on. When it comes to remotes, the equivalent of this is to disconnect it from the paired device and reconnect it.
Step 1 – Press and hold the Menu button and the Left button simultaneously.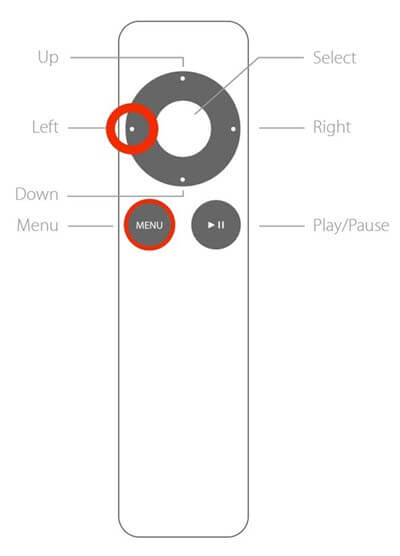 Step 2 – Press the unlink icon on the menu that appears. This will unpair the remote from the Apple TV device.
Step 3 – To re-pair the remote, hold the Menu button and the Right button simultaneously.
Step 4 – After a few seconds the remote will flash and this shows that it is now connected to the Apple TV.
For anyone who has trouble reconnecting the remote afterwards, this points towards the remote being faulty in some other way. In that case, you'll need to purchase a replacement.
3. Fully Turn Off the Apple TV
A lot of people don't completely turn off their TVs at night. Instead of turning off the power source (e.g., the wall socket), they turn their TVs off using only the remote. This leaves your TV continuing to get power and your Apple TV won't be turned off either. Instead, it will go into idle mode and if it is idle for too long, you can start having problems like Apple TV remote not working.
There are two things you should do to stop this from occurring. First, fully turn off your TV at night as well as your Apple TV. Importantly, this restarts the Apple TV firmware so if a firmware error is responsible for the remote issues, restarting the device fixes that. Second, if you use your Apple TV for long periods of time, restart it by holding the Menu button and the Down button.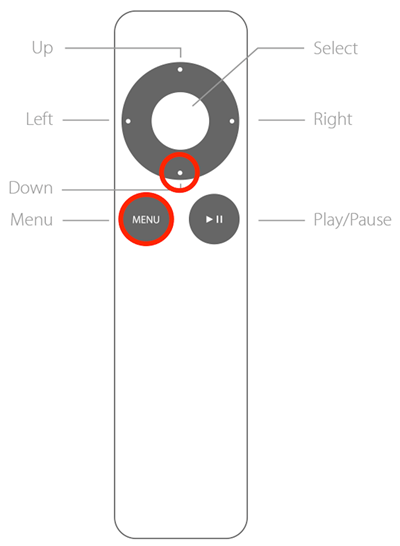 Think of your Apple TV just like a computer. If you leave it powered on for several days eventually it will get slower and slower, and you'll have some issues with it until you restart it.
You May Like: Fix Apple TV Won't Turn on
4. Use an iPhone as Apple TV Remote
If you come to the conclusion that your Apple TV remote is broken or faulty in some way, your only option is to get a new remote. In the meantime, you have the ability to use your iPhone as a remote to control your Apple TV.
Step 1 – Open the iOS Control Center by swiping down from the top-right corner of your iPhone's screen.
Step 2 – Tap on the Apple TV Remote icon and select your Apple TV from the available connections.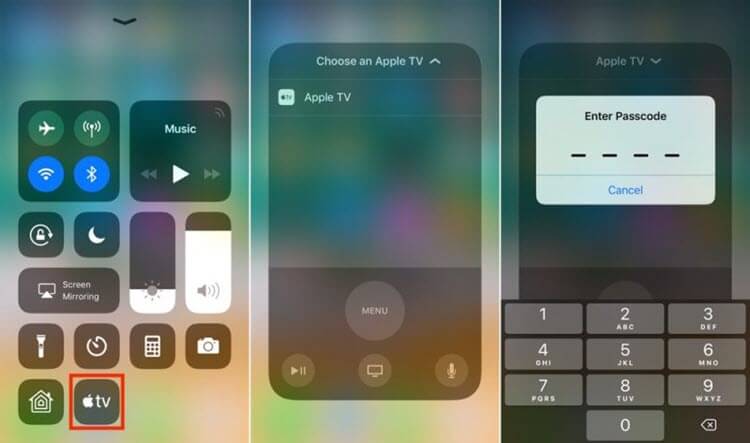 Step 3 – To establish the connection, enter the PIN into your iPhone that appears on your Apple TV.
Consider this a temporary solution. For many people, it's convenient that they can use their iPhones as a remote but the majority of us like having a specific remote for our devices. Nonetheless, this will hold you over until a replacement is available.
Conclusion
As great as Apple TVs are, when it comes to problems they're just like every other streaming device. Errors like this occur and if you, unfortunately, notice that the Apple TV remote not working, start working your way through our list of solutions and you should have it repaired in no time at all.
The basic fixes we showed you may work but your best bet is to use StarzSoft Fixcon. It's free to use, very easy to understand, and will fix any iOS errors you encounter.