Updates! A notification or announcement of an update or upgrade is always welcome and rightly so, new features and looks are always a delight. The latest version of the iOS operating system- iOS 15 beta is one to look forward to. Features such as the Notification redesign, additions to Facetime calls, customized photo experience, 3D-view for map and weather apps are worth anticipating!
Little wonder why it can be frustrating for beta testers when the iOS 15 beta update not showing up on their device! Well, this article would be an easy explanatory guide on how you can fix this problem.
Before we talk about how to fix your iOS 15 not showing up, let's see some reasons why the iOS 15 beta is not showing up.
Why is iOS 15 Beta Not Showing Up On Your Device?
There are so many reasons why the iOS 15 beta does not show on your device. We would discuss the most common of these reasons before we discuss solutions. Let's find out what they are:
iOS 15 is a beta operating system: Just like all beta products, they are test versions. The iOS 15 beta is not an officially launched update, hence it's pretty normal if it has glitches or doesn't show up.
The trouble with the Apple server: When you get a notification of an iOS release, you along with millions of iOS users would start downloading at the same time. True, Apple servers are built to withstand such heavy tasks on the backend, but they could decline because of technical issues. This could cause a delay and the iOS 15 update might not show up.
Poor network connection: As with all internet-enabled devices, a strong network connection is necessary for efficiency or functionality. So, if you update and your iOS 15 update is not showing up then you might want to check the strength of your network.
Compatibility: Updates are upgrades to existing features of operating systems, so most times they apply only to devices that have the previous features. So if your iOS Beta 15 update is not showing up your device might just not be compatible.
Later In the article, we'd list the iPhone models that are iOS 15 compatible.
The Common Fixes for iOS 15 Not Showing Up
If you have read up to this part of the article then you want to fix the issue of the iOS 15 not showing up in software update. So without further ado, let's see common ways to fix it:
1. Remove the Beta Profile to Fix iOS 15 Not Showing Up
If you signed up for the iOS public beta and you have it installed on your phone, you should remove the beta profile. If you don't you will not receive the official software update. To do this: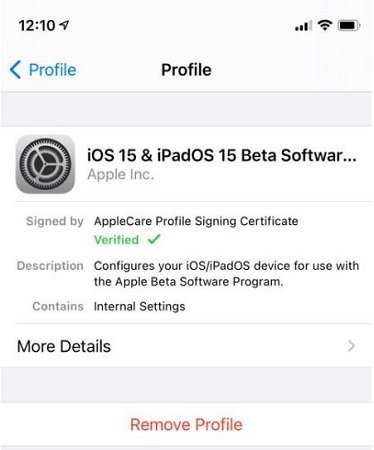 1.Go to Settings >> General >> Profiles & Device Management
2.Tap iOS Beta Software Profile >> Tap Remove Profile (enter your passcode if you are asked) >> Delete.
3.Restart your device and go to Settings to have a check if the issue is resolved.
2. Check for Compatibility
As mentioned earlier compatibility is important to get the new update. So be sure to check if your device is compatible with the iOS 15 update. Here is a list of compatible iPhone models:
iPhone 12 Pro Max/Pro/mini/12
iPhone SE 2020
iPhone 11 Pro/Pro Max/11
iPhone XS Max/XS/XR/X
iPhone 8/8 Plus
iPhone 7/7 Plus
iPhone 6s/6s Plus
iPhone SE
iPod touch 7
iPadOS 15 Supported Devices:
12.9-inch iPad Pro
11-inch iPad Pro
10.5-inch iPad Pro
9.7-inch iPad Pro
iPad (7th gen)
iPad (6th gen)
iPad (5th gen)
iPad mini (5th gen)
iPad mini 4
iPad Air (3rd gen)
iPad Air 2
3. Check Apple Servers
When the workload of the servers exceeds the server capacity, it could lead to downtime. So if your iOS 15 update not showing up go to https://www.apple.com/support/systemstatus/ to check if they are working or down. Make sure every circle is checked in green, as shown in the picture.

4. Check and Reset Network Settings
If your Internet connection is lagging and unstable the iOS 15 update might not show up. Refresh your internet connection, turn on/off Airplane Mode.
You can as well reset your network setting because sometimes network configuration issues might be the problem.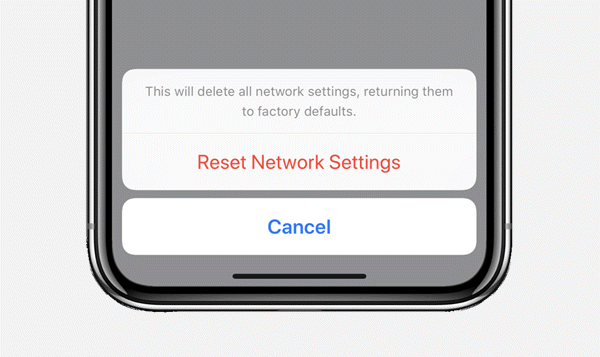 1.Go to Settings >> Tap General >> Reset >> Reset Network Settings.
2.Re-enter your passcode to connect to Wi-Fi.
5. Force Restart Your Device to Solve iOS 15 Update Not Showing Up
A simple phone restart may not fix the issue, so you might have to force start. This reboot might help fix the problem of the iOS 15 not showing up in software update on your device.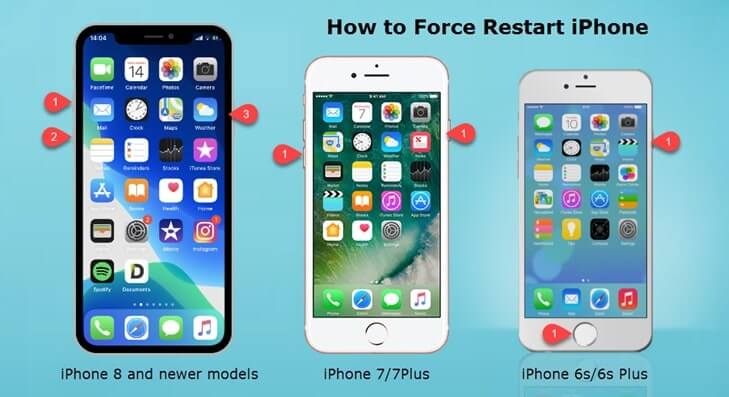 Force start for iPhone 8 and other later models that use Face ID
Quickly press and release the Volume Up button >> then quickly press and release the Volume Down button >> Press and hold the Side button until the Apple logo appears.
Force start iPhone 7 & 7plus
Press and hold the Power button and Volume Down button together >> Release both buttons when the Apple logo appears on the screen.
Force start iPhone 6s, SE with Home button
Hold down the Home button and the Power button at the same time >> Release both buttons when the Apple logo appears on the screen.
6. Use iTunes to Update iOS 15
iTunes on your computer can be used to update iOS 15 on a synced device. Follow these steps:
1.Check that your PC has the latest version of iTunes installed on it.
2.Connect your synced iPhone to your computer.
3.For iTunes 12, click the device icon in the top-right corner of the iTunes window. Open iTunes, then select your device.
4.Select Summary >> click on Check for Update.
5.You should see the available update, then select Download and Update.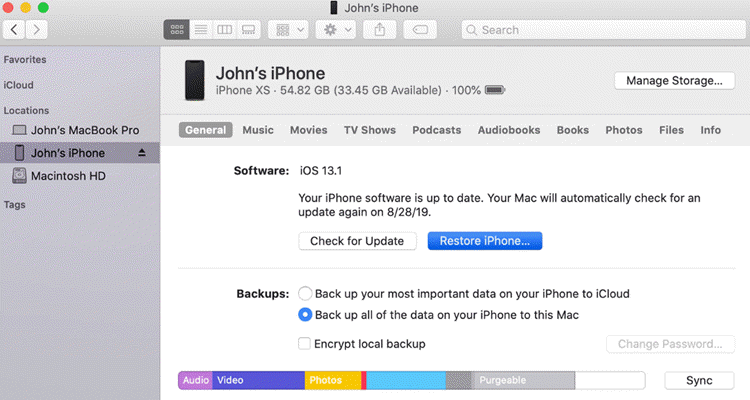 So, you have tried these tips and suggestions but your iOS 15 beta update problem persists. There is the perfect method to fix it once and for all.
The Best Way to Fix iOS 15 Beta Not Showing Up
If you are here, apparently the other tips did not work for you, sorry about that. This last suggestion is a complete solution to your update problem.
StarzSoft Fixcon, is the best way to fix your Apple device problems. The best part is, you fix the issue in minutes and your data is not lost during the process.
One of the most important things you should remember is that for downgrades from the iOS 15 update, your data can be lost if not backed up previously. StarzSoft Fixcon, has got you covered.
Why You Should Use StarzSoft Fixcon
Starzsoft Fixcon is an amazing software that can fix over 150 iOS, iPadOS, or tvOS issues and bring your device back to life in minutes!
It doesn't matter whether the issue is iOS 15 Beta, frozen phone screen, black screen, white screen or boot loop, whatever the problem is, consider it fixable with Fixcon.
What are Fixcon Key Features
It easily fixes iOS 15 beta bugs, glitches, or general problems with your iPhone/iPad.
You don't need to be tech-savvy to use this software, it's pretty easy to use.
Data is kept intact after using Fixcon. It's built to preserve your data while fixing your issues.
Fixcon is suitable for any iPhone/iPad model and works with all recent iOS version.
It is available as a free trial version, so you can try it before you buy!
So, say you want to remove the iOS 15 beta using StarzSoft Fixcon. Here are the steps:
Step 1.Download StarzSoft: Download StarzSoft on your PC and install it. After this, select Standard Repair. The standard repair ensures none of your data is lost during the operation.
Step 2.Connect your device: Connect your device to your PC using a USB cable.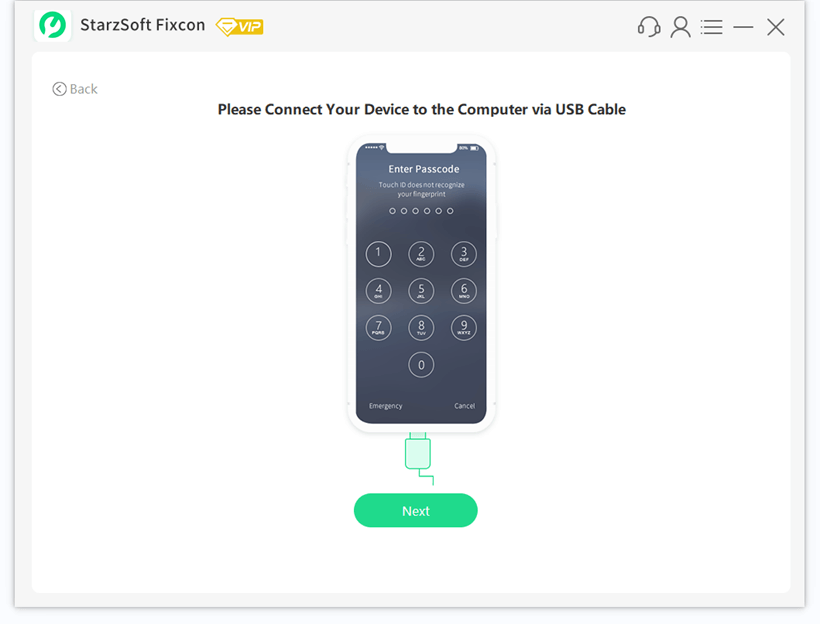 Step 3.Download firmware package: After connecting both devices, download the firmware package.
Step 4.Repair device: After the download, start the process of repairing your device. The standard repair mode of the firmware will help to prevent iPhone's usual problems.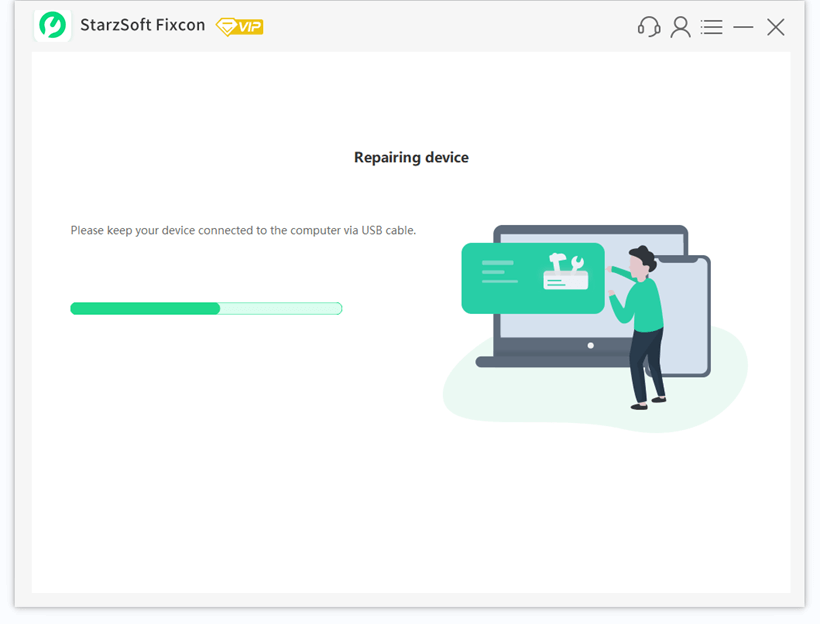 Step 5.Now open your iPhone's settings and select the profile of iOS 15 Beta software. Then enter your passcode and remove the iOS 15 Beta from your profile. Since you have repaired your iPhone using StarzSoft Fixcon, you'll not lose any data.
Pretty easy steps! You fix the problem of iOS beta not showing up and on the bonus plus side you get software that can help you fix any other issues that your device might have in the future. Win-Win!
Conclusion
Finally, these hints should help you fix your iOS Beta Not Showing Up in your device issue and prepare your device to access all the features with the iOS 15 update when it launches. And we recommend you use StarzSoft Fixcon for a total fix of all your iOS, iPadOS, and tvOS problems. Enjoy the beauty of the new update!