Not being able to unlock your iPhone can be incredibly frustrating and it isn't always because of the user's fault. Sure, some users forget their passcodes and get themself into this unfortunate situation, but sometimes the iOS firmware glitches and doesn't accept any passcode. If you're familiar with iPhones then you'll know that you don't have unlimited attempts to unlock your iPhone.
In fact, the more passcodes you try and fail to unlock, the harsher you are punished. In this article, we'll explain how many attempts at unlocking you have and what options you have when you've maxed out your attempts.
Part 1. How Many Times Do You Have to Unlock an iPhone Before it Locks?
So, when you're trying to get your passcode right, how many attempts do you have before the iPhone locks you out? In total, you have 10 attempts, and there are different stages to this since the punishments get gradually worse:
6 Wrong Attempts. The iPhone will be disabled for 1 minute.
7 Wrong Attempts. The iPhone will be disabled for 5 minutes.
8 Wrong Attempts. The iPhone will be disabled for 15 minutes.
9 Wrong Attempts. The iPhone will be disabled for 60 minutes.
10 Wrong Attempts. The iPhone will be disabled until connected to iTunes.
After you reach 10 wrong passcode attempts you will have no other option but to connect the iPhone to iTunes and follow the official unlocking method.
Part 2. How to Unlock iPhone After Too Many Attempts?
When you exceed 10 attempts, your next priority is to forcibly unlock your iPhone. When doing this, you will have the following 4 solutions to try and we'd recommend working your way through each of these as at least one of them should yield successful results.
1
Using KeyPass iPhone Passcode Unlocker
The first way you can unlock an iPhone after 10 failed passcode attempts is with the help of an iPhone passcode unlocker software.
Now, there is a specific software that we'd recommend – KeyPass iPhone Passcode Unlocker. With KeyPass, you can unlock your device without password, even in situations where the previous owner cannot or will not help.
KeyPass has numerous features below: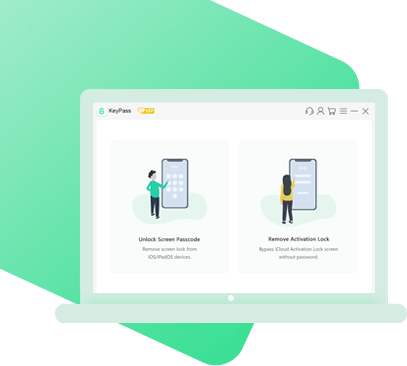 It can bypass iPhone lock screen without previous owner or password
It ensures 100% success rate for you to unlock your iPhone/iPad/iPod touch
Fast & easy to unlock your iPhone, no tech required
Supports all versions of iOS & iPad OS
Free trial is available for you!
Before starting to unlock your iPhone, make sure that you've already have KeyPass installed on your computer.
Step 1. Launch KeyPass, and select the "Unlock Screen Passcode" function on the home interface.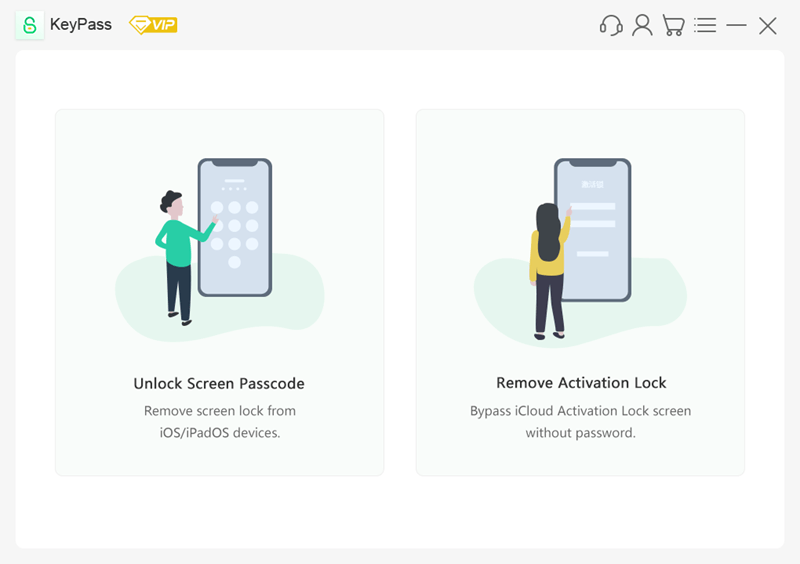 Step 2. Download the firmware package for your iPhone.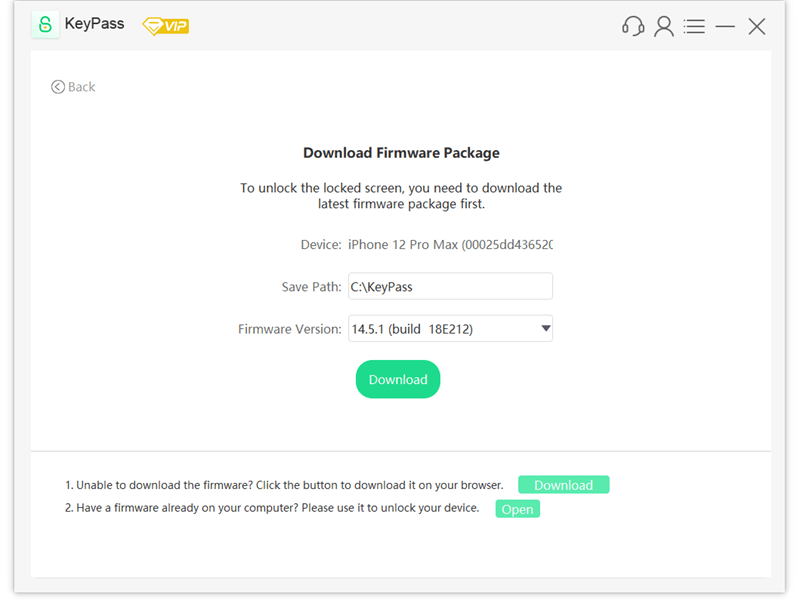 Step 3. Click on "Unlock Now" and the software will unlock your device in several minutes.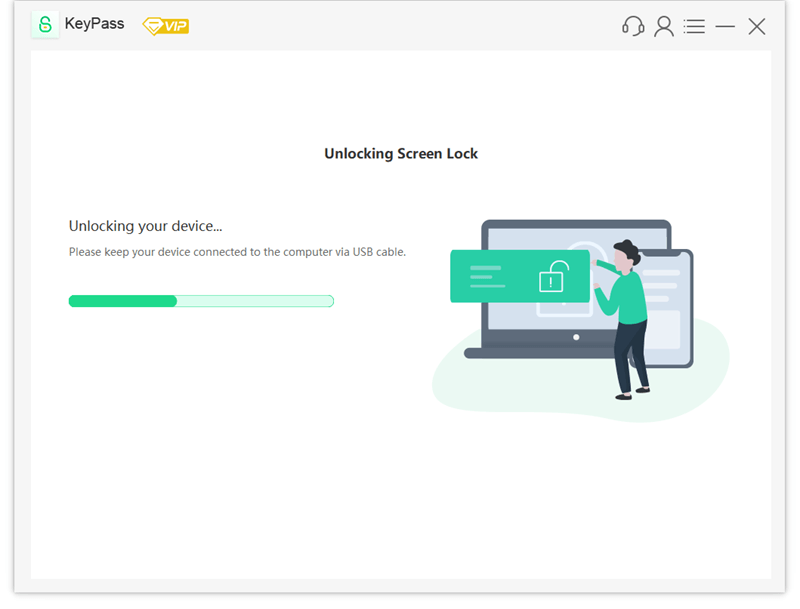 That's it! It's easier than any other methods to unlock your iPhone.
2
iTunes Recovery Mode
This method will erase all data of your iPhone.
By using iTunes to unlock your locked iPhone you'll be given two options: either you restore an earlier backup or you completely factory reset the device. Of course, doing a factory reset will delete all of your apps and data, so be cautious about doing this.
Step 1. Start by having your iPhone disconnected from the computer.
Step 2. Put your iPhone into DFU Mode by holding the Side and Volume Up or Volume Down buttons, sliding the Power Off button, and then continue holding only the Side button until the Recovery Mode display is shown.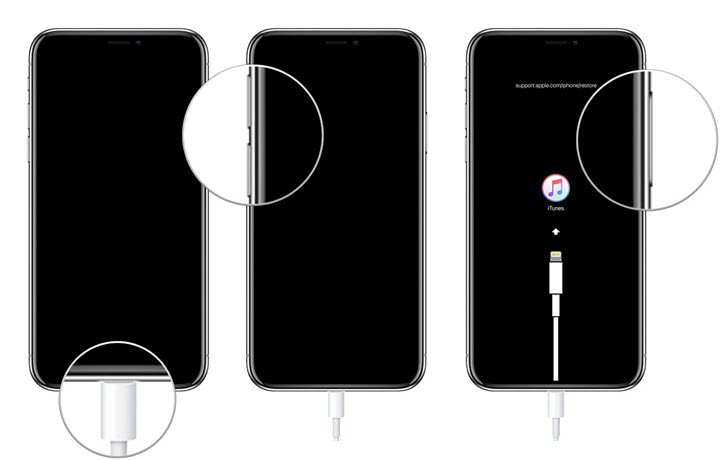 Note: the above step is only applicable if you have an iPhone 8 or later. For earlier iPhone models, check Apple's official advice for putting your specific device into DFU Mode.
Step 3. Connect your iPhone to the computer with a USB lightning cable.
Step 4. Open iTunes and you will be prompted to either "Restore" or "Update" the iPhone. Clicking "Restore" will restore an available iTunes backup and clicking "Update" will install the most recent iOS version on the iPhone (it also wipes all iPhone data).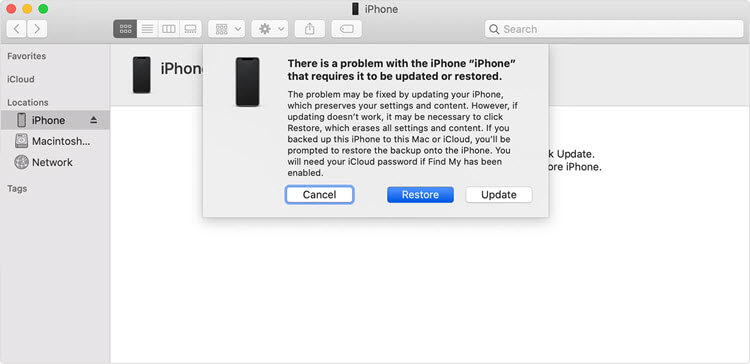 This is one example of why you should take iPhone backups at least once a week.
Taking a backup means that when you find yourself in situations like this, where an iPhone is locked and inaccessible, you can take the factory reset route and you won't have to worry about any data being lost (or at least much data).
3
iCloud
This method will erase all data of your iPhone.
If you aren't bothered by the fact that you'll lose all of your iPhone data, or you are one of the few individuals who regularly back up their data, then this next method will also suit you. iCloud's Find My iPhone features include the option to remotely factory reset a device and by doing this, you'll also be removing the device's passcode.
Step 1. On a computer, go to the iCloud.com dashboard and sign in with the same Apple ID that you have signed into on your iPhone.
Step 2. Once you are signed into the dashboard, click on "Find My iPhone".
Step 3. At the top of the screen click "All Devices" which displays all of the iOS devices linked to your account and select your iPhone.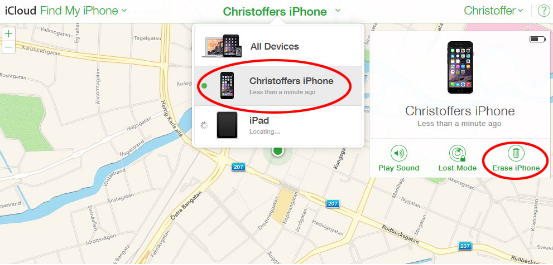 Step 4. On the menu that appears, click "Erase iPhone" and confirm this.
Step 5. After the erase process is complete, take your iPhone and set it up from the factory state.
Although this feature is meant more for cases where you've lost an iOS device and don't want your data to be at risk, it's just as effective here. Obviously, this isn't the perfect solution for unlocking your iPhone after maxing out your incorrect attempts, but it still removes the passcode and gets the job done.
4
Siri Bug
In older versions of the iOS firmware, there is a bug which allows users to unlock iphone after too many password attempts without connecting to itunes, but instead by using Siri.
Note that this will only work for some older iOS versions so if you keep your iOS up to date, another solution is needed.
Step 1. Hold down the iPhone's Home button and when Siri has activated say, "Hey Siri, what is the time?".
Step 2. Siri will then bring up the time and the Clock app, tap on the Clock app to launch it.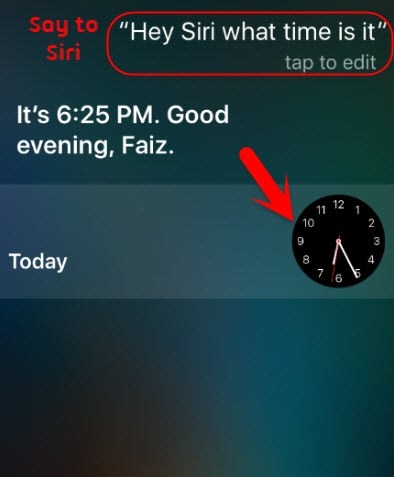 Note: alternatively, if you previously turned off Siri or haven't set it up, swipe down to view the Control Panel and tap the clock icon from here.
Step 3. At the top-right of the screen tap "+" and in the search bar, type "unlock", tap and hold the search bar, and choose "Select All" followed by "Share…".
Step 4. From the sharing options, tap "Message" and type "unlock" in the "To" box.
Step 5. When you tap "Return" you will be able to tap on "unlock" and then "Create New Contact".
Step 6. On the New Contact page, tap "Add Photo" and "Choose Photo" which will open your Gallery where you can finally press the Home button and bypass the passcode.
Most users won't be able to use this solution to unlock their iPhone after too many incorrect entries since recent updates patched the bug, but it should be useful for those users who are several iOS versions behind.
Part 3. If It's Locked by iCloud Activation Lock
Another instance where you might need to unlock your iPhone is if an iCloud Activation Lock is active. This lock is a security feature that uses Apple IDs to protect the device's data by making the device mostly inaccessible after a factory reset until after the user enters the Apple ID password.
As such, it is perfect for keeping hackers and thieves out of stolen phones.
Usually to remove an iCloud Activation Lock, users would have to go through a lot, but there are lock removal services which can be used too. On the other hand, you can also contact Apple and ask them to remove the activation lock.
There are three ways this can go:
Use KeyPass to remove iCloud Activation Lock without password
Contact Apple Support. If you call the Apple Support team and tell them what your issue is, they should be able to point you in the right direction and possibly disable the iCloud Activation Lock over the phone.
Visit an Apple Store. Similarly, you can take your iPhone to an Apple store and request their assistance this way. If you do this, you will need to have the receipt from when you bought the iPhone as proof that you are the owner.
Note that you won't be required to have Apple Care for either of these since it falls under Apple's free service list. So, as long as you can prove the iPhone is owned by you and you were the one who purchased it, give Apple a call and they should be able to help you out.
Conclusion
Now that you're aware of how many attempts you have at trying an iPhone passcode, you'll know that after 10 failed attempts your only choice is to try one of the solutions we detailed above. In some cases, you might even have to take steps to remove an iCloud Activation Lock which is equally as tedious as removing an unknown passcode.
Either way, the solutions we covered will keep you on the right tracks and in no time at all, you'll have regained access to your iPhone!