We often run into trouble when using iPhones and other iDevices. That may lead to inconveniences, especially when deadlines are fast approaching. However, knowing that there's a tool you can use to solve all your issues is a plus. Even more important, a tool that's easy to use, reliable and effective. That's why you need to try the iRemover tool to help you ease your troubles.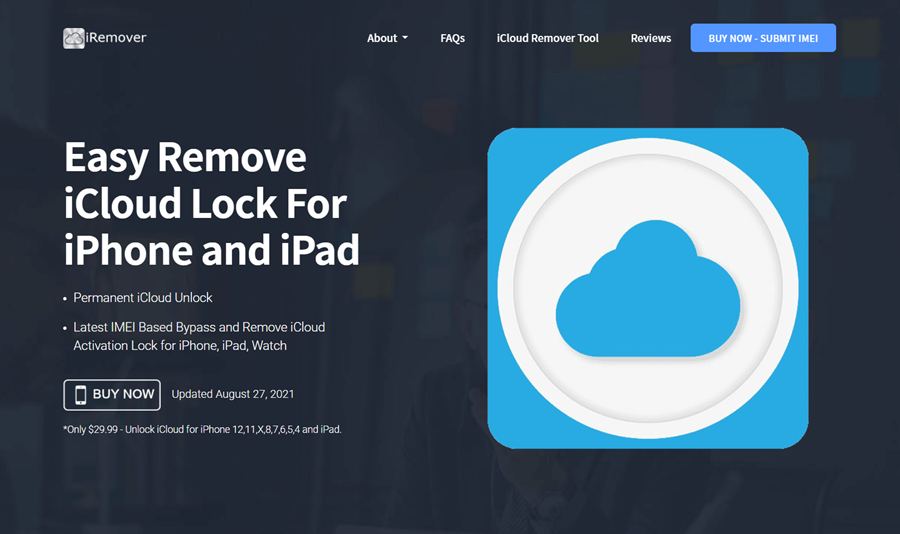 The iRemover features effective and affordable tools that help iDevice users solve problems such as unlocking their locked iDevices. Whether you've purchased a second-hand phone or failed to unlock your iCloud account, it will unlock your device quickly.
In this review, we're going to discuss various key aspects of the iRemover tool to help you decide on whether you want to use it. Continue reading this review to learn more.
Part1. What's iRemover Tool?
iRemover is a popular iCloud Unlocking tool that helps iDevice users to unlock their locked phones instantly. It works for both second-hand phones and new phones whose passwords you don't know.
One key highlight about the tool is that it uses your device's IMEI number to bypass its activation lock quickly. It's among the top few iCloud Unlockers using the IMEI number to unlock your device, making it a popular choice among many users.
The tool is compatible with various iDevices such as iPad, Apple Watch, and iPhone. So whenever you find yourself in trouble with your locked iDevice, it should be your top consideration.
Notice
Remember that you have to pay $29 to get an iRemover's license. So beware of various websites selling iRemove free applications.
Features
It activates your iDevice's lock screen remotely.
It's reliable and effective.
Excellent customer support services
100% lifetime warranty
Bypassing your iDevice's activation lock using its IMEI number.
The lifetime-unlock warranty.
Legitimacy
iRemover is one of the few genuine Cloud account activation tools in the market. While it may have a few flaws, it's proven to be effective in unlocking locked iDevices successfully. It's free to download the tool, but you have to pay $29 to enjoy their services.
Part2. How to Use iRemover Tool?
Using the tool to unlock your iDevice is a straightforward process. Please follow the simple steps outlined below:
Step 1: Visit the website( iRemover.org)
Step 2: Once on the site, they request you to enter your iPhone's IMEI number in the available text bar. If you don't remember the IMEI number, you can find it by dialing *#06#
Step 3: Cross-check to ensure that you've entered the right IMEI number before submission.
Step 4: Make payments and provide your email address.
Step 5: You'll receive a confirmation email notifying you of your iPhone's to unlock status after a few hours/days.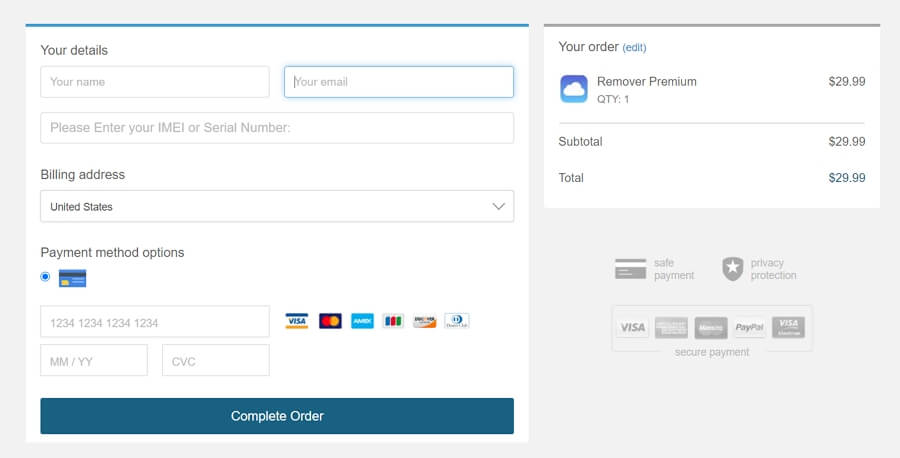 By following the above steps, you can unlock your locked iPhone successfully to start using it again.
Part3. The Comments on iRemover
It's normal to have concerns about whether this tool is effective and genuine. But it indeed delivers excellent results. However, it's important to note that it may not work at times for certain reasons. Yes, the it can unlock all your iDevices, but other iCloud locks deliver what they promise. Besides their legitimacy, there are internet users such as scam advisers who believe iRemover is a scam. So it's necessary to cross-check their legitimacy before seeking their services.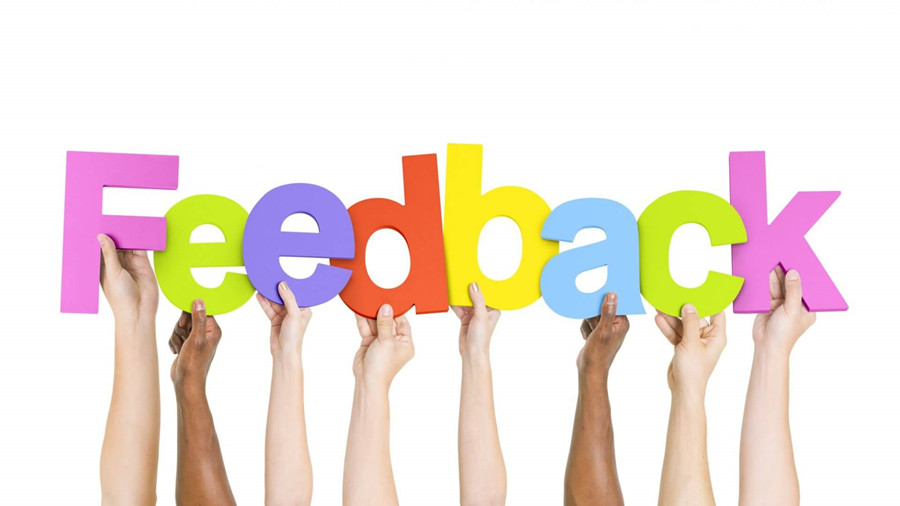 Some user feedback:
While iRemover is effective, it has some shortcomings. For instance, it doesn't run on all iOS versions. It only supports iDevices running up to iOS 13. If you recently upgraded to iOS 14, remover will not help you to bypass the activation lock.
Another significant downside is that while iRemover is effective, it's not the quickest tool at unlocking iDevices. You may have to wait for many hours or days to receive its confirmation email. It's pretty frustrating because you pay $29 only to wait for that long. So if you want a quick, sure-fire solution to bypass your iDevice's activation lock, you may have to consider other superior options.
Part4. The Alternative to iRemover-StarzSoft KeyPass
Starzsoft provides a desktop, iPhone/iPad passcode unlocker to help you unlock devices without using any passcodes. Regardless of the reason why your iDevice was locked, it helps you gain access easily and successfully. Depending on your needs and how fast you want to unlock your iDevice, having reliable alternatives to iRemover may come in handy.
Therefore, we recommend the Starzsoft KeyPass to help you with your iDevice's unlocking needs.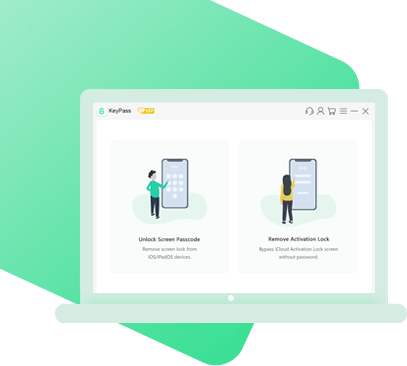 It can bypass iPhone lock screen without previous owner or password
It ensures 100% success rate for you to unlock your iPhone/iPad/iPod touch
Fast & easy to unlock your iPhone, no tech required
Supports all versions of iOS & iPad OS
Free trial is available for you!
1
How StarzSoft KeyPass Works:
It takes a few minutes for StarzSoft KeyPass to unlock the iPhone lock screen without using a passcode. Your iDevice can be locked because of forgetting the password and making many incorrect attempts. Also, it may stop working for some reason because the Face ID/Touch ID sensor isn't responding. In all these instances, the software can help you.
Step1: Launch StarzSoft KeyPass.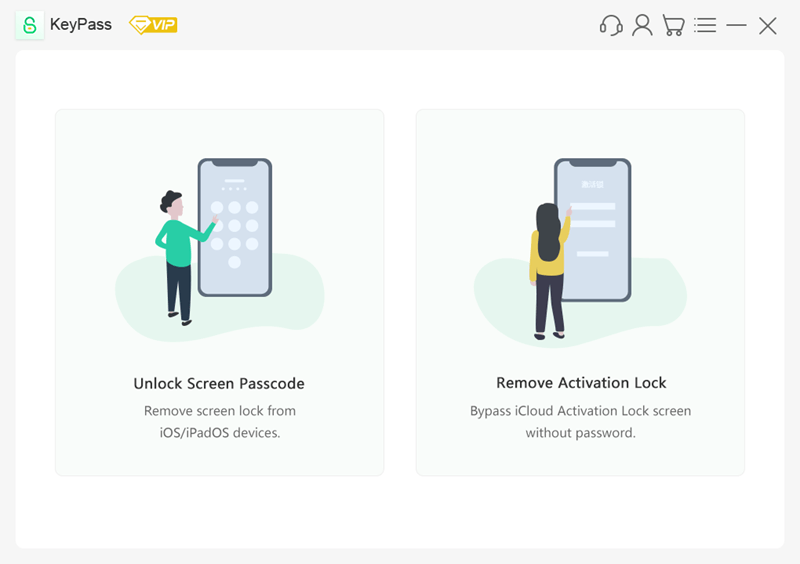 Starzsoft uses the DFU technology, enabling easy phone unlocking by bypassing the Face ID and Touch ID sensors and activating the locked screen. It supports all iPhones/iPads with iOS 7.0 u2013 14.0. The software is safe to use and offers a 98% success rate.
Step2: Jailbreak Your iOS Device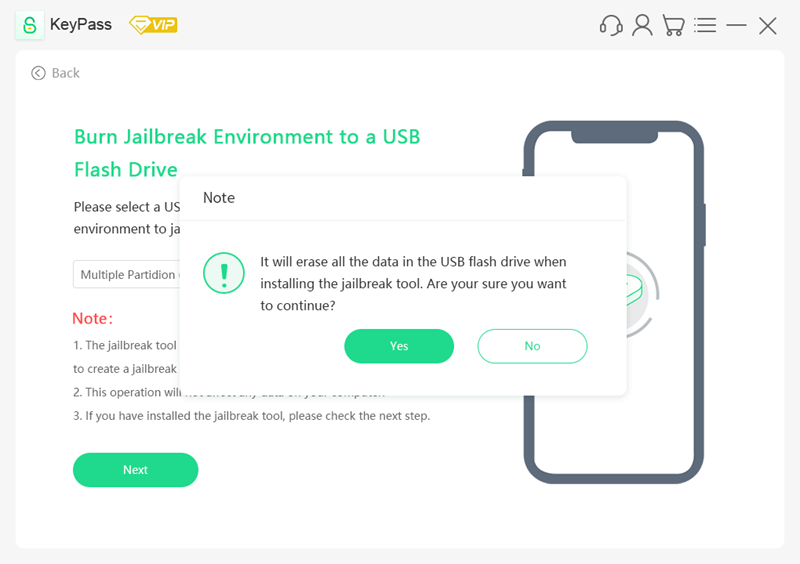 Step3: Remove activation lock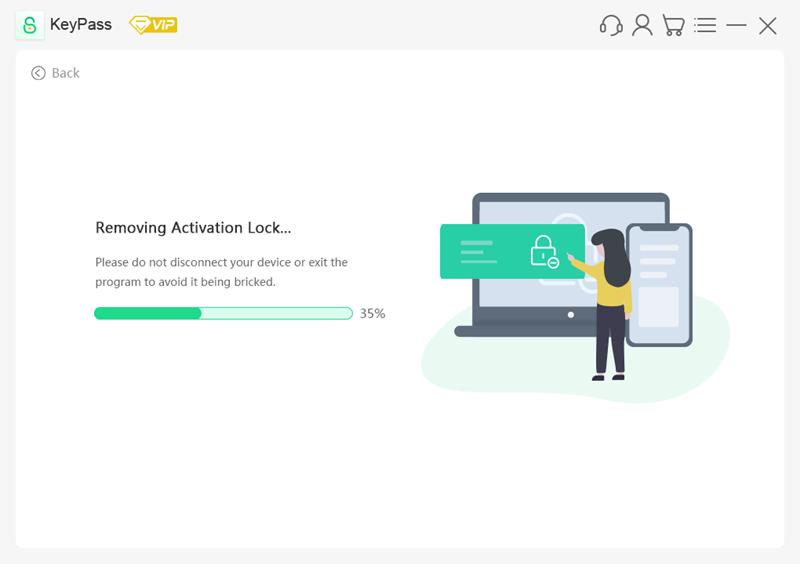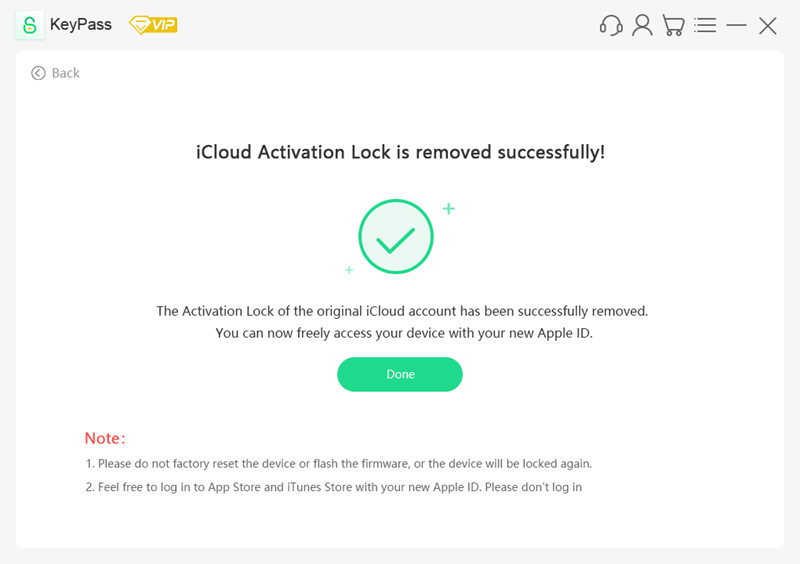 Here's a detailed guide of KeyPass iCloud activation lock removal for you.
Remember that you don't require any technical training to use this software in recovering your mobile data. All you need to do is attach the locked device to your computer, ensure it's visible and connect to the Keypass on the computer.
Once you have activated the special mode, the unlocking process will begin. Be careful not to disengage the device from the computer. You will realize that Starzsoft Keypass is easy to use. The effective tool will quickly bypass the iPad lock screen to unlock your device without using a password.
Conclusion
We can't deny the fact that iRemover can bypass your iDevice's activation lock successfully. Most importantly, it's a genuine tool that unlocks your phone remotely, making it a good choice for many users.
However, when you pay $29 for a digital tool, you expect excellent results. So we cannot ignore its downsides. For instance, other excellent tools take less time to unlock your iDevice. You have to wait for many hours or days for the unlocking process to be successful.
Remember that, depending on your needs, you should have other better options if the remover tool fails you. All in all, the StarzSoft KeyPass tool can help you unlock your iDevice effectively.