This Error occurs on iTunes while restoring your IOS device, and no matter what you do, iPhone won't restore because of this Error. No matter how often you try restoring your device, iPhone Error 21 returns. But don't worry; in this guide, you will find the effective and simplest ways to fix this error from iTunes.
What is iPhone Error 21?
Before finding the solution, we must first understand what iPhone Error 21 is. This is an iTunes error when trying to update or restore your iOS device through iTunes. Specifically, this Error pops up when iTunes tries to download any restored files, but the downloading is blocked because of this Error.
This can be due to any authentication reason, failure of connections among the devices, or many more. Further in this guide, we will learn why this error appears and how to fix it quickly. Read this guide until the end to learn more about iPhone error 21.
Why Does Error 21 on iPhone Occur?
As we have told you before, this error mostly occurs when you are trying to update/restore your iPhones or iPads through iTunes. There could be many reasons that can cause this error to pop up. Here is the list of the main reasons why this error appears on your iTunes.
The network connection between devices are failed.
Hardware error on your device.
Anti-virus has detected some viruses on the (.ipsw) file.
Improper iTunes download and installation.
Mistaken delete of software file.
These could be the reason behind iPhone error 21 and now let us show you how to fix this issue on your device.
How to Fix Apple iPhone Error 21?
Now that we will learn how to fix this error, first, note that there are many ways to solve this problem. So don't be discouraged if one of these methods doesn't work for you. Try these methods one by one until you find the method that suits you.
1.The Fastest Way to fix iPhone Error 21
Once we have found the reasons, we want to learn how to solve them without losing your data. The best way to do it is by using professional IOS system repair software like Starzsoft Fixcon. This program will solve your problem without the loss of any data.
This program also helps you solve issues like white or black screen, iPhone stuck on the Apple logo, Error 14, 21, and many more.
Moreover, it supports all the IOS devices such as iPad, iPhones, iPods, etc. Fixcon has a simple interface, so you can easily understand and learn how to use it.
Here is the step to use Starzsoft Fixcon.
Firstly Download and install Starzsoft Fixcon on your computer.
Launch the program, and on the home screen 3 options will appear, Standard repair, Advance Repair, and enter and exit recovery mode; select standard repair to continue.

Connect your iOS device through the Data cable, and Fixcon will detect your device and automatically move to the next step.

Available Firmware packages will appear on your screen, select the suitable one and then click on Download.

Depending on your file size and an internet connection, it will take some time, so wait.

Click on continue to start the repair process once the downloading is complete.

The process will take some time so wait until the repair is completed.

After the repair, your device will reboot, and all the errors on your iOS device will be resolved.
2.Re-open iTunes
Sometimes normal glitches can be solved by simply exiting iTunes and re-opening it. Here are the steps to first exit and then re-open the iTunes software.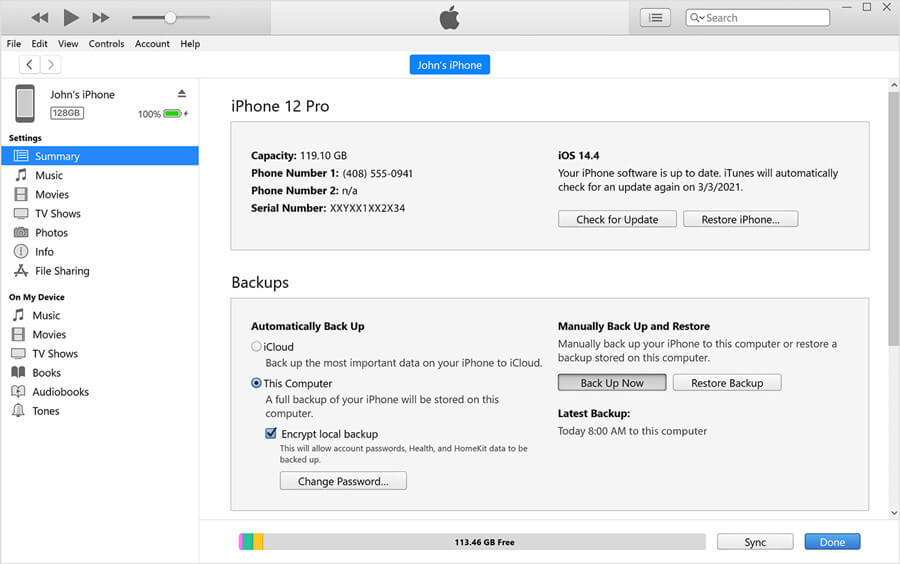 Click on the x button in the top right corner to exit iTunes.
Now wait for 30 seconds and then click on the start button.
Search for iTunes and then click on App to re-open it.
Now connect your device and then start restoring your device; if your device is restoring normally, then that means your issue has been solved. If the same error occurs, try the next method to solve it.
3.Update iTunes
This error could be due to outdated iTunes software. The simple way to solve it just update your iTunes software and then try again.
Here are the steps to update iTunes software on your device.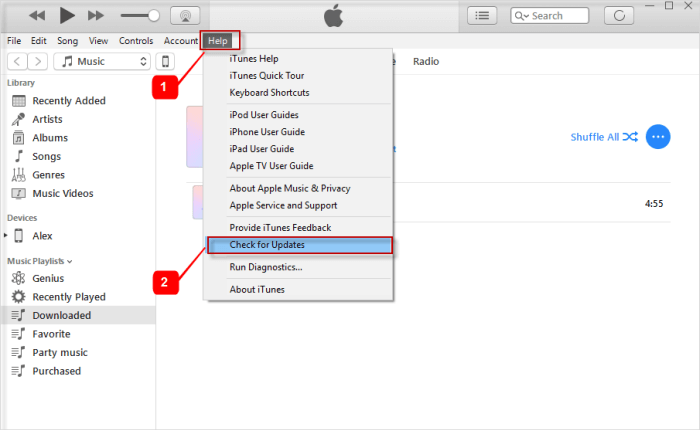 Launch the iTunes App on your Window and then select the help option from the menu.
Now select the Check for Updates option from the drop-down menu.
If the latest version of iTunes is available, it will appear on your screen.
Click on the Update option to upgrade your software to the latest version and hopefully solve the iPhone Error 21 issue.
4.Reconnect Cable
Most users always ignore the importance of iPhone cable. If the cable is not properly connected, it can cause many iPhone issues, even Error 21. So we recommend you check your cable or Reconnect the cable to your device.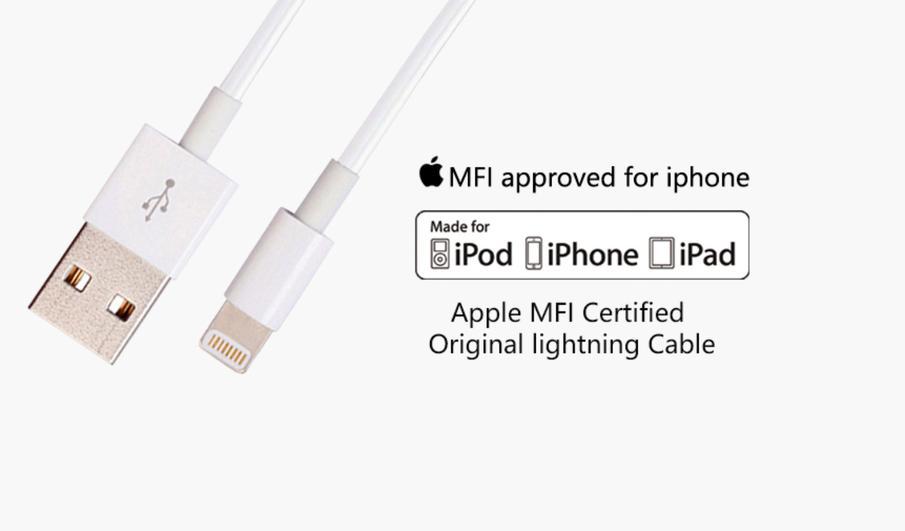 Remove the Cable from the USB port.
Wait for a few seconds, and then reconnect your cable back to the USB port.
Now select the Trust button on your IOS device to build a proper connection between your iPhone and Computer.
Now try to restore your IOS device and see if your error is gone.
5.Remove Other USB Devices
If the cable is not the issue, you must ensure that only your IOS device is connected to your PC. Because another USB device may conflict with iPhone and result in iPhone error 21, we will recommend you remove other USB devices from the PC and then try again.
Once the update/restore process is complete, you can connect another USB device to your PC.
6.Remove or Disable Anti-Virus Software
Anti-Virus will stop the update process of your iPhone if it detects any threats or corrupted files on iTunes. The best way to solve this issue is to temporarily disable the Anti-Virus or uninstall the software from your device.
Follow these steps to remove Anti-Virus from your computer.
Click on the start button and then select the settings.
Now select the Apps option.
A list of all apps installed on your device will appear on your screen.
Select your Anti-Virus and then click on uninstall.
Follow the on-screen instruction to remove the software from your PC.
7.Remove Hosts File
Sometimes, the host file blocks iTunes from connecting with the Apple server. Here are the steps to examine the host file and then delete the unwanted entry blocking the connection between iTunes and Apple server.
Mac
Start the Mac and then open Applications.
Now select the Utilities and open the terminal.
Type this command /Private/etc/hosts.
Enter the Password and then find out the entry causing this problem; if any entry is found, remove it.
Windows
Go to C drive and then select Windows.
Select System 32 and click on Drivers.
Choose etc., and then open the Hosts notepad.
Find any invalid entry; if any entry is found, then remove it.
8.Enter Recovery Mode
If everything is fine, do a hard reset on your iPhone by putting it into recovery mode. Note that all your data will be erased if you follow this method.
Here are the steps to put iPhone in DFU Mode.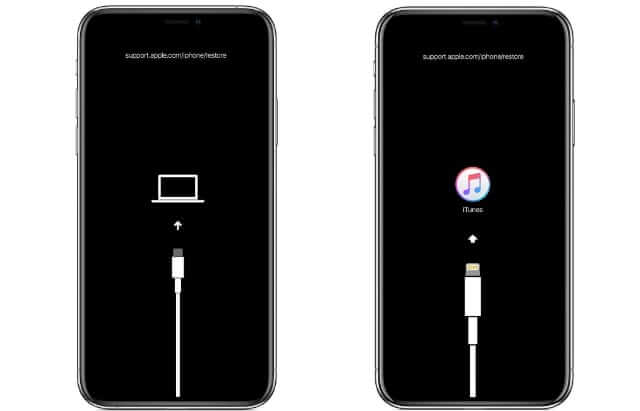 First, press and then quickly release the Volume up button, and do the same with the volume down button.
Now Press and hold the Power button until you see the recovery mode screen.
9.Restart your iPhone and Computer
If Minor issues or glitches are causing this issue, then a simple reboot of your device will solve these issues.
iPhone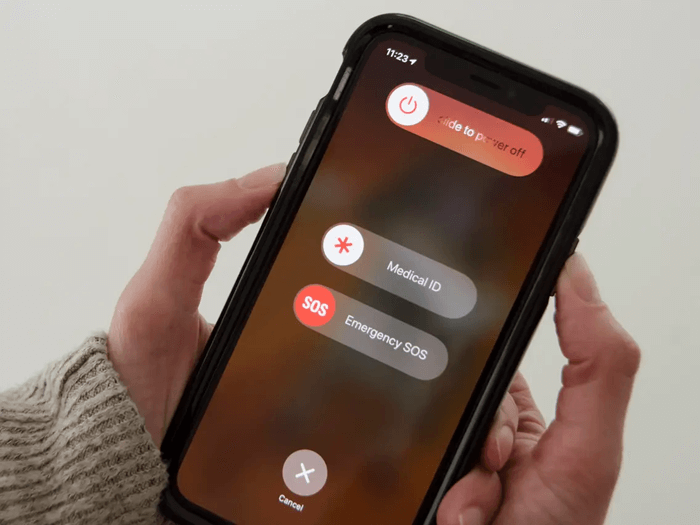 Press and hold any volume button.
Then press and hold the power button until the turn-off slider appears on your screen.
Slide the slider to the right side to turn off your device.
Now press and hold the power button to turn the iPhone back on.
Mac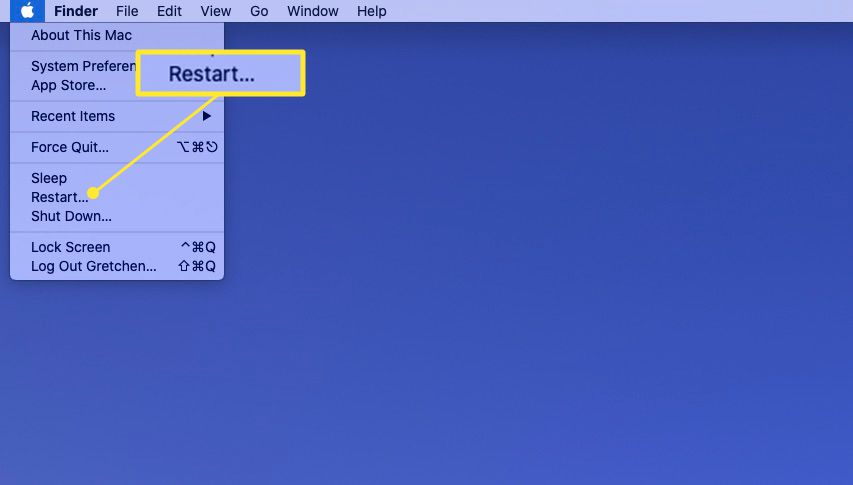 Click on the Apple logo and select the restart option from the drop-down menu.
Select the restart again to confirm it.
Windows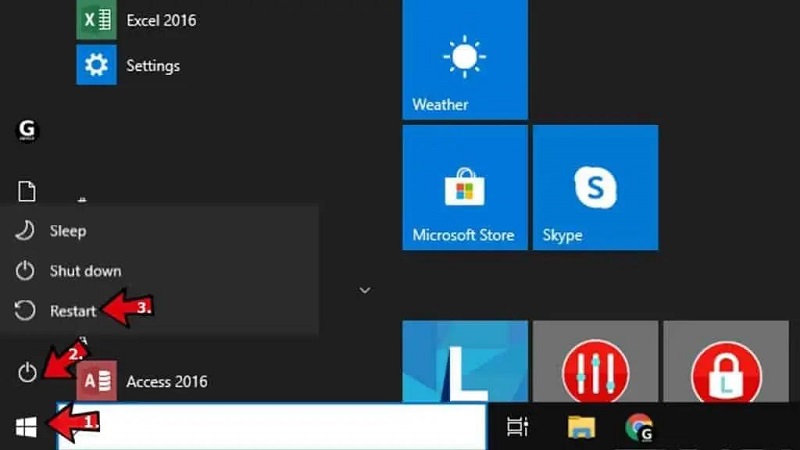 Select the Start button.
Now click on the power button.
Select the Restart option to restart your device.
10.Update your iOS System
Updating your IOS system will solve the issues causing iPhone Error 21. Here are the steps to update your IOS device to the latest version.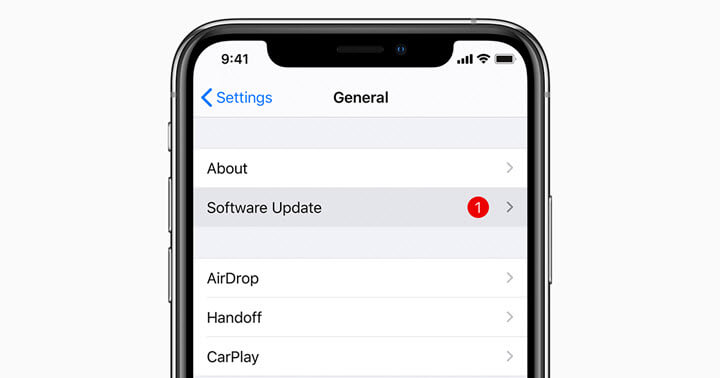 Unlock your IOS device and then select the settings app.
Now tap on general and then select the software updates option.
If any update is available, it will appear on your screen.
Tap on the download and install option to update it.
Conclusion
By reading this whole guide, you will surely learn how to fix your iPhone Error 21. I recommended some very effective methods through which you can easily solve your issue, but one thing you will have to keep in mind when applying these methods to your iPhone is that they all have some cons and risks if not applied well.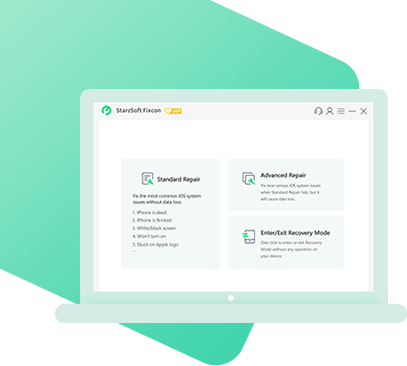 The tool is both fast and easy to use.
The professional tool fixes different issues without causing data loss.
Fixcon is fully compatible with all iOS versions.
Its free trial version lets you confirm whether it will work for you.