Sometimes your iPhone may get stuck on the loading screen, and when this happens, you fail to use the iPhone. This problem may occur because of multiple reasons. Even the top models, such as iPhone XS and iPhone X, endure this problem.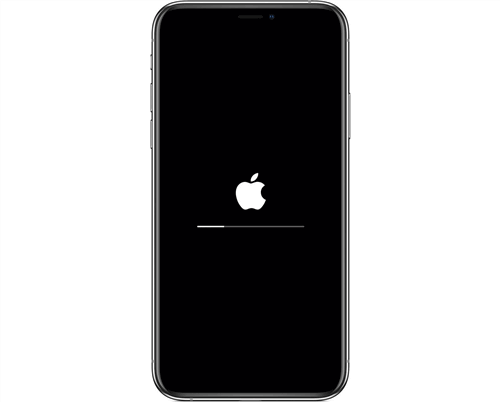 If you have faced this problem too or know about it and want to figure out how to overcome this challenge, you have come to the right place. This article will help you understand how to resolve the iPhone stuck on the loading screen issue.
Top Reasons Why Your iPhone May Stuck on the Loading Screen
Well, there can be a multitude of reasons why your iPhone may get stuck and stop functioning. This is quite a common issue, and the following are some of the reasons why it might be happening:
Reason 1: If you have recently upgraded your iPhone's OS to an unstable iOS version, then your device could get stuck on the loading screen.
Reason 2: You might have recently restored your device. Even when you restore your iPhone, you may face this problem.
Reason 3: Too many applications are running in the background. When this happens, it affects the software of the device, making it hang or get stuck.
Reason 4: This isn't that common, but sometimes hardware problems can result in iPhone getting stuck.
Reason 5: If your phone is attacked by malware, your iPhone may get stuck on the loading screen.
These are some of the reasons your iPhone may get stuck, but no matter what the problem is, you can resolve it if you know the right solutions. So, now, let's try some simple solutions to overcome this issue.
Solutions to Resolve iPhone Stuck on the Loading Screen Problem
In this part, we are going to discuss a few simple solutions that you can try. All the solutions are doable. You can try any one of them.
Solution 1: Try Force Restarting Your iPhone
The easiest way to resolve iPhone stuck problem is by restarting your device. When you do that, minor glitches, if there are any, will be taken care of, which will let you use your iPhone like earlier.
Now, there are different iPhone models, and for different models' force restarting method will be different.
If you are using iPhone 6 or older models, you will have to hold and press both Home and Power keys together for roughly 8-10 seconds. After that, your iPhone will be forced to restart, and you should see the Apple logo coming up.
For those using iPhone 8/X/11/12, you will have to press the Volume Up key and hold it; right after that, you need to press and hold the Volume Down button followed by the Power key. Please keep pressing the key until you see the logo of Apple.
And if you are using iPhone 7 or 7 Plus, you will have to press both Power and Volume Down keys together and hold them for roughly 10 seconds. Once you see the Apple logo, release those keys.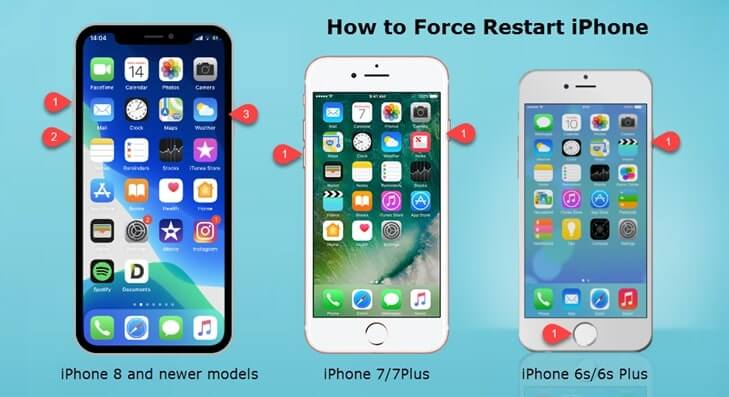 Depending on the iPhone model you are using, you can choose the force restart function accordingly.
Solution 2: Try Removing the SIM Card and Then Restart Your iPhone
Just like force restarting your iPhone, here's another simple method to get rid of the iPhone stuck problem. Your iPhone will have a slot to store the SIM card. What you need to do is switch off your iPhone and then remove the SIM card carefully.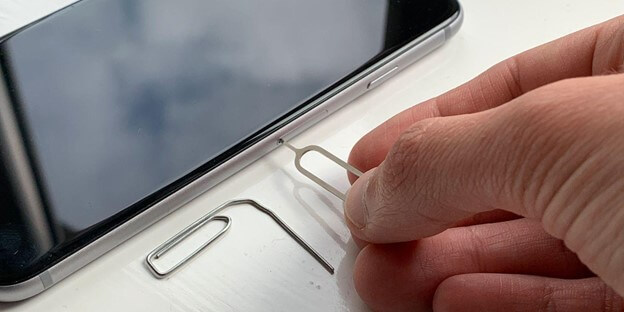 Once you have done that, wait for a few seconds, reinsert the SIM card, and restart your iPhone. After doing this, your iPhone shouldn't hang.
Solution 3: Try Using Recovery Mode
Please note that trying solution three will erase your data. Therefore, if you have created a backup for your data, try using Recovery Mode to fix your iPhone. Here are the steps that you need to try:
Step 1: Open the computer that has iTunes. Now, bring your iPhone and connect it to the computer with iTunes using a USB cable.
Step 2: If you are using iPhone 6 and holder, press and hold the home button; please press the volume button for other models. While doing that, you need to connect the iPhone to the computer using the USB cable. Slowly release the Volume button that you were pressing. Look at your device, and you will see the iTunes logo appearing.
For other models, check the official guide.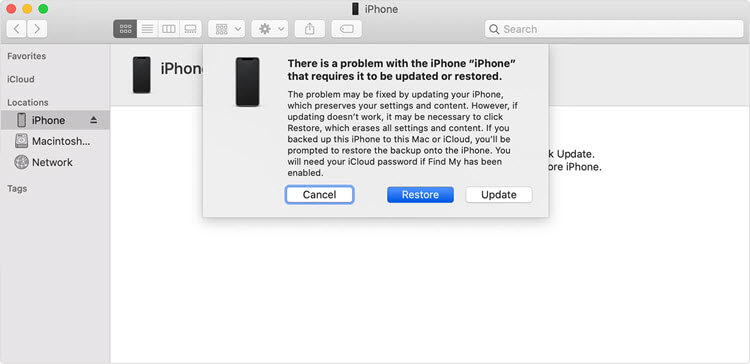 Step 3: Allow iTunes some time as it will start detecting your iPhone. Once it does, you need to click on the OK option to begin restoring it.
Solution 4: Try Using the DFU Mode to Restore iPhone
By solution three, your iPhone getting stuck issue should be resolved. But if it doesn't, you should try using the DFU mode. DFU stands for device firmware update. Here are the steps that you will have to follow:
Step 1: Start your computer that has iTunes installed. Now, take your iPhone and connect it to the same computer.
Step 2: Put your iPhone into DFU mode. You should see the notification that iTunes has detected your iPhone.
Step 3: iTunes will recognize your iPhone on its own and will begin the restoration process.
Solution 5: Try StarzSoft Fixcon Tool
If nothing seems to work, you can try using a third-party tool that will let you recover your iPhone conveniently. This iPhone recovery tool will allow you to repair multiple iPhone issues.
It is recommended to get the full version of StarzSoft Fixcon because the trial version will let you fix just a few simple bugs. When it comes to complex iPhone issues, it is always better to go for the full version of StarzSoft Fixcon.
StarzSoft Fixcon is a robust iPhone recovery tool, and there are just a few simple steps that you need to follow, and your iPhone will be free from getting stuck or freeze issues.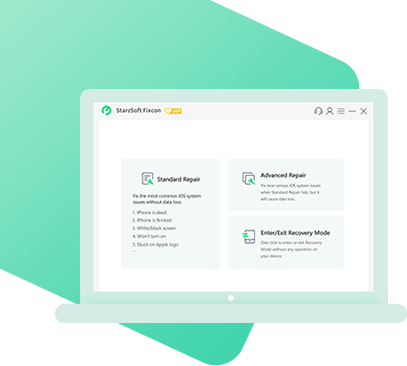 The one-click enter and exit mode will let you repair all types of iPhones fast and conveniently.
StarzSoft Fixcon can fix more than 150 problems. This tool can repair iPhones, Apple TVs, iPods, and iPads.
One doesn't need to have the technical knowledge to start using StarzSoft Fixcon.
StarzSoft Fixcon supports all iPhone models.
Step 1: Download and Install StarzSoft Fixcon and Launch it
Before using StarzSoft Fixcon, you will first have to download StarzSoft Fixcon on your computer and then install it. Launch the tool on your computer. You will see three options- Standard Repair, Advanced Repair, and finally, the Enter/Exit Recovery Mode.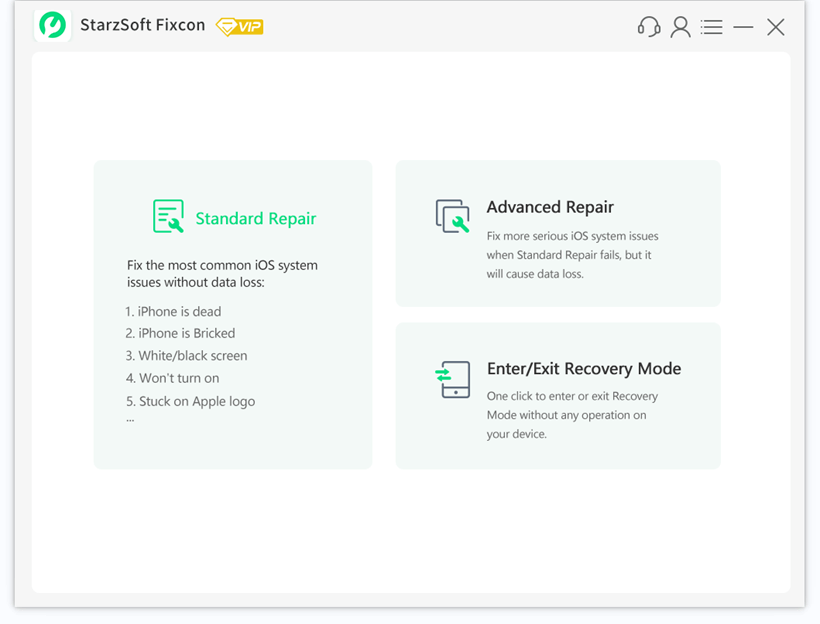 You need to click on the Standard Repair option because the iPhone's problem is getting stuck on the loading screen.
Step 2: Connect Your iPhone
Once you choose the correct recovery mode, you will have to connect your iPhone to the computer. StarzSoft Fixcon will ask you to do the same as well. Use a USB cable that has come with the iPhone to connect your mobile.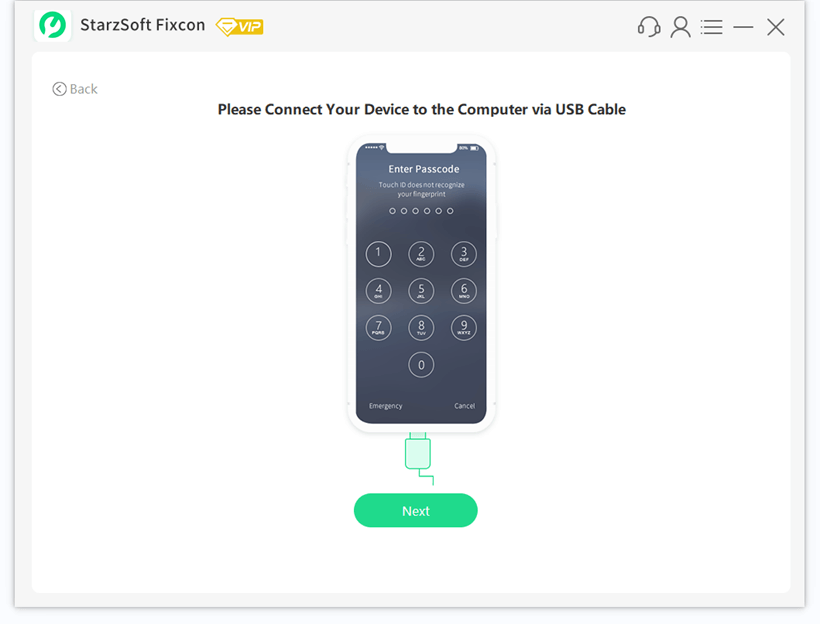 Step 3: Download Firmware Package
Your device will be detected by StarzSoft Fixcon. It will show you the model number and will ask you to download the latest firmware package. Please look at the model number and be sure that it has detected the correct model number. Once everything looks fine, you need to click on the download option.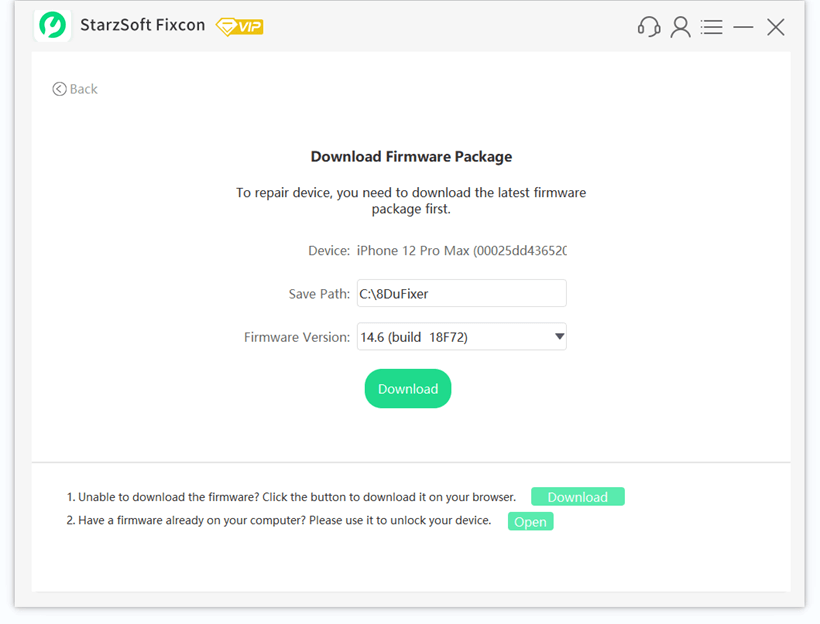 Step 4: Repair Your iPhone
After the firmware package is downloaded, your iPhone repairing process will begin. While the process is ongoing, don't remove the iPhone or use it.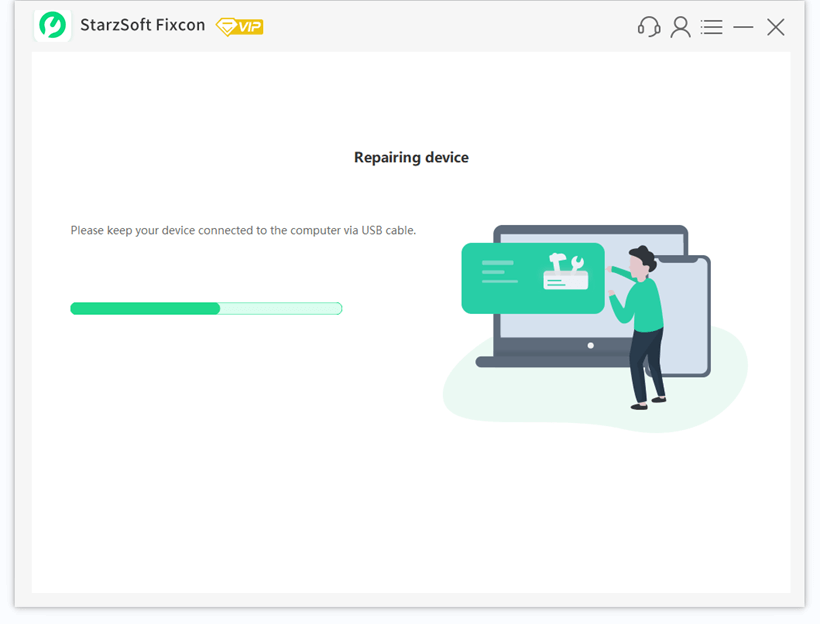 The tool will take some time to repair your device, and once it's done, it will show you that your iPhone has been restarted. Next, you need to click on the done option and remove your iPhone.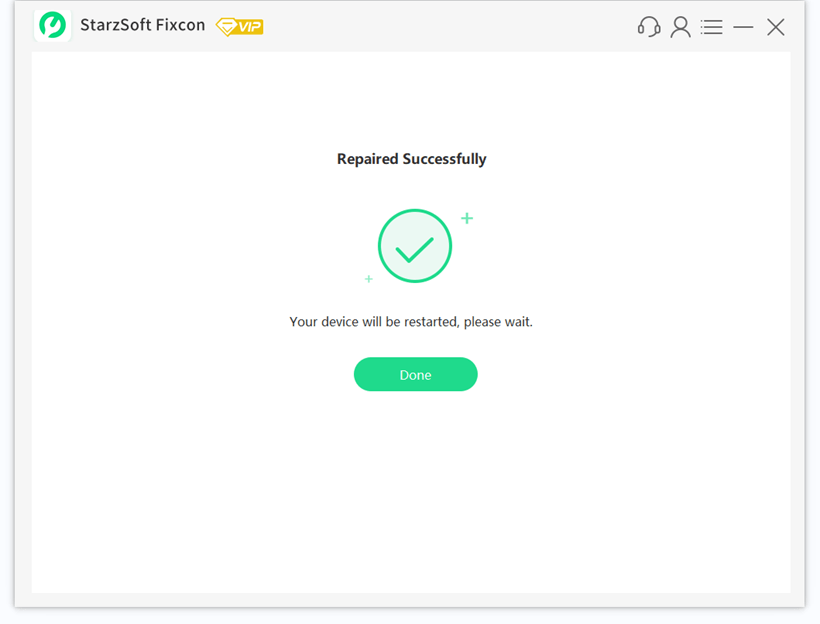 Wrapping Up
Now you know why you may see the iPhone stuck on the loading screen problem and how to fix this problem. Do remember that numerous things can cause your iPhone to get stuck while using it; what is essential to do is find the right solution to fix the problem so that you can start using it like always.
Restarting your device should resolve this simple issue, but if till solution four nothing works, use StarzSoft Fixcon because this iPhone recovery tool is easy to use and can help you repair your iPhone from multiple issues. Fixing problems becomes easy when you have StarzSoft Fixcon at your assistance. So, go and download StarzSoft Fixcon and start repairing and fixing the problem.