If you have come across this article, there is a huge possibility that you have either lost your Apple ID, locked off your iOS device, or don't recall your Screen Time Passcode. Don't worry; this article will help you get rid of all these problems.
We are going to review AnyUnlock software. We consider AnyUnlock a more secure and usable way to open an iPhone without a password. Incredibly, there are such life-saving resources to fix all of your device's challenges that prevent you from using it.
We will also discuss some alternatives to it. At the end of this article, you will be in the best position to choose the best option for you. So, let's dive into it!
AnyUnlock Review: Does It Work?
1
What is AnyUnlock?
AnyUnlock is an iMobie software designed to help iOS users access different forms of passcodes such as Apple ID, Face ID, Touch ID, iTunes authentication, Screen Time, and much more.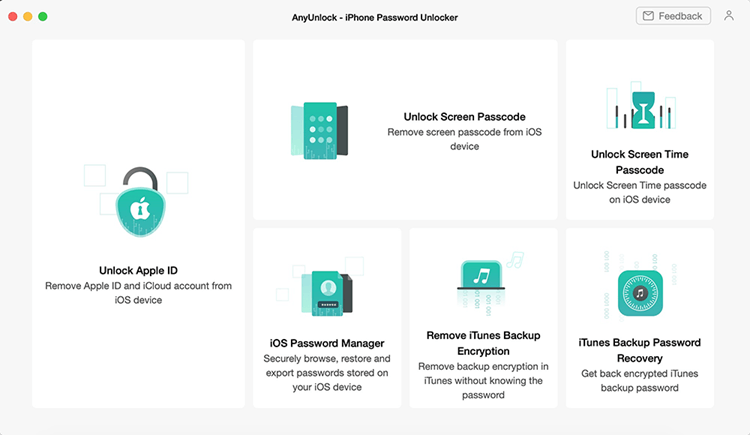 Therefore, if you have forgotten iPhone passcode, you can open it quickly with the aid of AnyUnlock. Now you have got an idea of what AnyUnlock can do. So, let's have a look at this iPhone unlocker in-depth.
2
Is it secure?
Yes, it is secure and safe to use AnyUnlock. The program takes full care of your confidentiality and does not affect your iOS device at all. It is 100 times safer to use AnyUnlock Unlock instead of finding certain cheap solutions that proceed to unknown outcomes.
3
Pricing
Let us take a look at the cost. It all depends on how many devices you are planning to recover.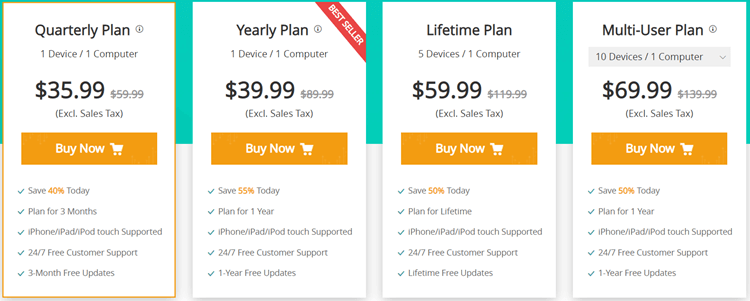 If you are a skilled technician who has a lot of unlock requests, you should opt for a higher system package that begins at $59.99 for 5 devices and remains alive.
Rest, if you like it for yourself, you can have a Quarter license to unlock a single device for $35.99.
4
Pros and Cons
Pros:
It can work on both Windows and Mac OS.
4 forms of screen lock can be unlocked, including 4-digit and 6-digit passwords, Face ID, and Touch ID.
You can unlock the passcode screen from missing or damaged Apple computers.
It has easy steps and does not need any unique or technical ability.
Compatible with both iOS devices and iOS versions, namely iPhone XS/XR and iOS 12
Cons:
The screen lock can be unlocked. This single role is not cost-effective.
It allows you to individually access the DPU mode of your computer, which can trigger a malfunctioning process.
After unlocking the iOS unit, it will delete all the files.
If you think it is not a cost-effective option or doesn't satisfy your specifications, kindly direct us below. We have discovered the best alternatives to it.
5
Is there any free registration code?
They have an online registration system to check whether the code is correct or not. So, they don't offer any free registration code.
6
Can I download a cracked version?
Many pirated tech risks can discourage you from dreaming about purchasing those items for your computer. Some of them are self-evident and should be at the edge of everybody's tongue, while some are a little harder to understand or care of.
What are the risks that would potentially result in you running away from buying tech that is not original and completely certified? Here are the dangers and cons of using a cracked version of AnyUnlock:
It is illegal
No Customer Service Obtainable
No Upgrade for Your Produt
Computer Crash Danger
So, the risks are more while saving a few bucks using the cracked AnyUnlock version.
Top 2 Alternatives to AnyUnlock
Instead of using AnyUnlock, we have the best alternative for you. These include iCloud, iTunes recovery mode, and KeyPass. KeyPass is most preferred because it is more significant and efficient than others. Give them a look then choose wisely.
1
Best Alternative – StarzSoft KeyPass
StarzSoft KeyPass is an application that was introduced by StarzSoft. You can use KeyPass to unlock iPhone, iPad Lock Screen & Activation Lock in a few minutes quite effectively.
It allows you to unlock your iPhone in any of the given states: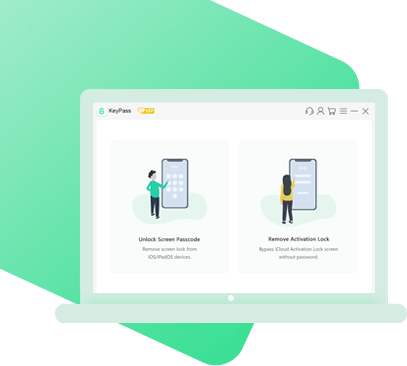 Remove iCloud Activation Lock without Apple ID or password
Bypass iPad/iPhone lock screen without asking for passcode
No tech knowledge required, everyone can handle
Free trial is available for testing
KeyPass is equipped with special unlocking technology that activates your phone in all possible situations and gets your job done efficiently.
Steps to Unlock iCloud Activation Lock
StarzSoft KeyPass is a very fast way to unlock your iPhone. You can get your job done while working on a few easy moves. You don't need an expert or special training to get the job done effectively. You just need to follow these steps:
Step 1: Start the unlocking process by clicking on "Remove Activation Lock".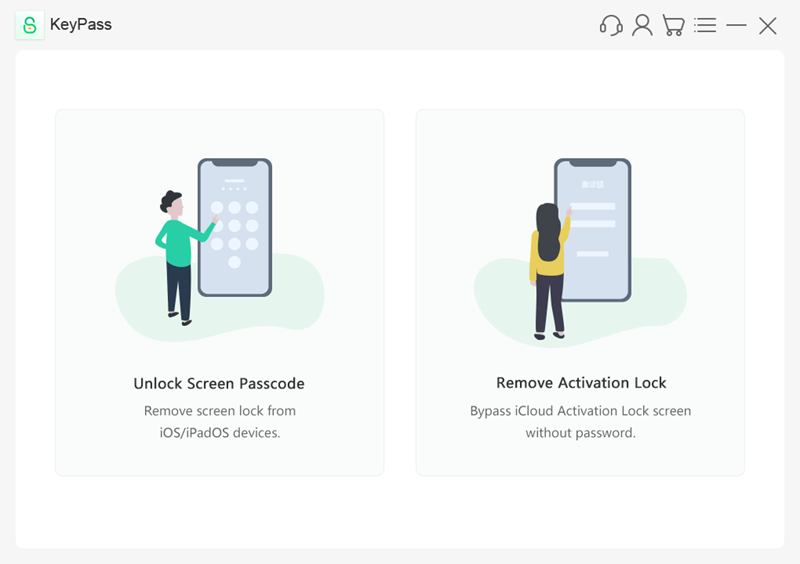 Step 2: The next step is to connect your iDevice to computer.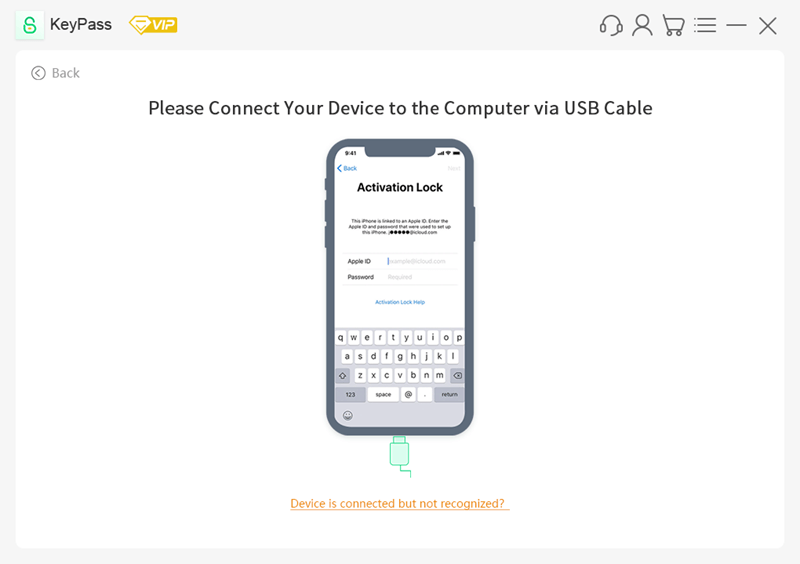 Step 3: In the end, just remove the lock and your device will be unlocked effectively.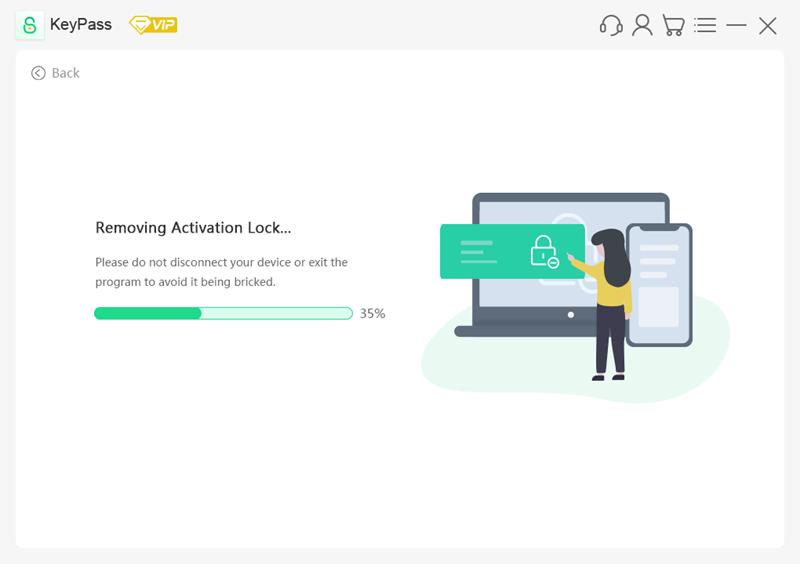 2
iCloud
The use of iCloud is also achievable as long as the "Find My [device]" is activated. With iCloud, you will be able to unlock remotely without a passcode.
It is therefore a very easy means of breaking into a locked device. Please follow these steps to reset your device without its passcode:
Step 1: On your computer, go to iCloud.com and log in with the Apple ID that you have on the device.
Step 2: Click on 'Find iPhone' and then go to 'All devices.'
Step 3: In the list of your computers, pick your device and press 'Erase iPhone.'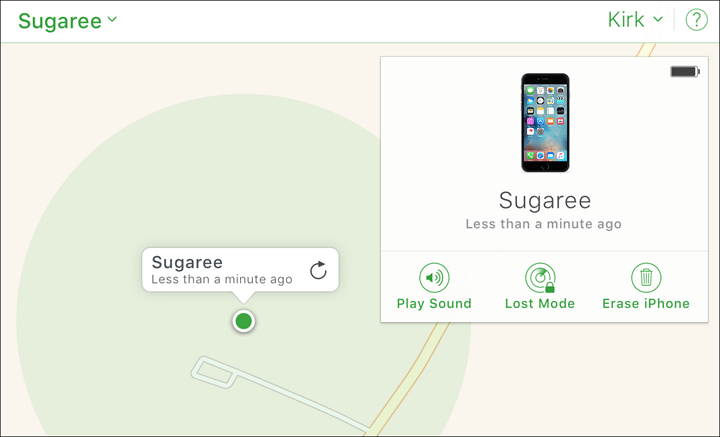 Then you can enter a new Apple ID to have complete access.
Conclusion
In this review, we have discussed AnyUnlock unlocker. Although it has good functionality with lots of pros, there are some cons to it. Many of us prefer to spend less money on this kind of software. If you also have this issue go for one of the three alternatives we discussed above. StarzSoft KeyPass is the most recommended choice because it is efficient and provides flexible packages. If you have a backup of your device's data then you should go to iTunes recovery mode.
Moreover, if you bought an iPhone from someone with his/her iCloud account on it and have no concerns about data then go with the 3rd alternative and try iCloud. Simply remove the previous account and add a new one. Think twice before making any decision and choose wisely. Good luck!