If you have been looking for ways to bypass an iCloud activation lock, then the iCloud DNS Bypass solution could offer valuable opportunities. But what is the iCloud DNS Bypass tool, and could it be a useful tool for your own iCloud bypassing needs?
Today, we'll be looking at whether this could be a suitable tool to help answer these questions because if there's one thing that we know, it's that your iOS device is crucial, and regaining access is something that cannot be stressed highly enough.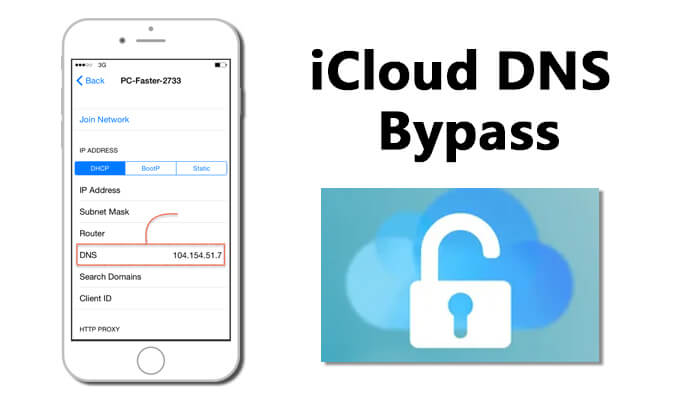 What is the iCloud DNS Bypass Tool?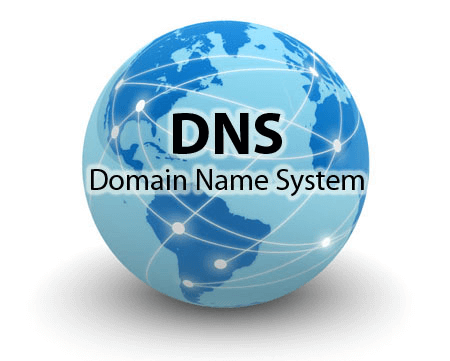 So, what is the iCloud DNS bypassing tool?
When you attempt to set up your new iPhone or iOS device, the device will send an activation request to Apple – but if Apple determines that the device is already linked to a "Find My" account, this will require you to input the details to activate iCloud.
However, if you have forgotten your iCloud details or if you have purchased the device second-hand and it is still locked to the previous owner's account, then you may need to bypass the activation lock.
The iCloud DNS Bypass Tool may be effective in this area. A unique feature of this tool is that it diverts activation of your iOS device from Apple's dedicated servers to an iCloud bypass DNS Server 2021. In turn, this allows the device to be authenticated, allowing you to regain access to your device.
How Does the iCloud DNS Bypass Tool Work?
1. How Does the iCloud DNS Bypass Tool Work?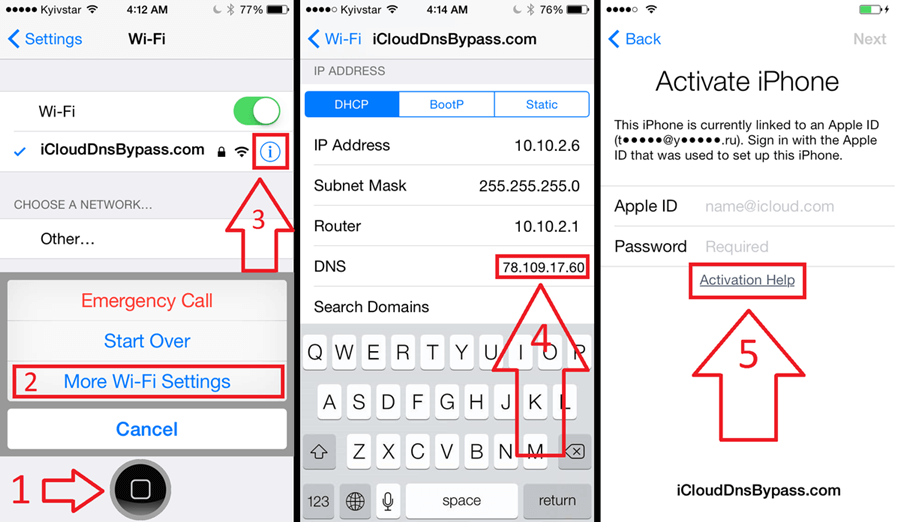 Step1: Turn on your device and selecting your language and country as normal.
Step2: Come to WiFi settings, and you should select the "i" to open the WiFi panel. Once you have done so, disconnect from any existing networks prior to heading to connection settings to ensure that the network is forgotten.
Step3: At this point, you should select the "i" button and manually enter an appropriate DNS. We've listed some of the different iCloud DNS Bypass Codes below:
USA: 104.154.51.7
South America: 35.199.88.219
Asia: 104.155.220.58
Europe: 104.155.28.90
Australia and Oceania: 35.189.47.23
All Other Continents: 78.100.17.60
Step4: Once you have entered the appropriate DNS for your region, you should then return to the previous screen, turn WiFi back on, and enter any relevant passwords. Then, simply select the next page and back, which will redirect you to the activation bypass page, following which the device can be set up as required.
2. How Does the iCloud DNS Bypass "Crash" Work?
Usually, once you have completed the above steps, your iPhone or iOS device will have limited functionality. As such, you will need to "Crash" the device.
Step1: Heading to the menu and selecting applications.
Step2:Using the "crash" functionality to restart the device.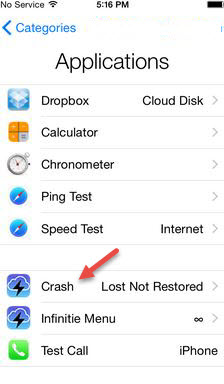 Step3: Select the appropriate "language and country".
Step4: Navigate to choose a WiFi network, then press the home button to bring up new WiFi options.
Step5: Then, select "i" and navigate to HTTP Proxy from the menu screen. Manually override the Port to 888.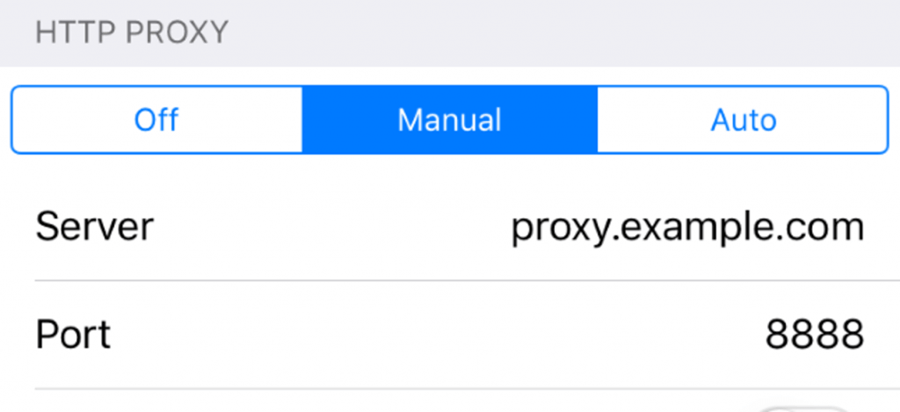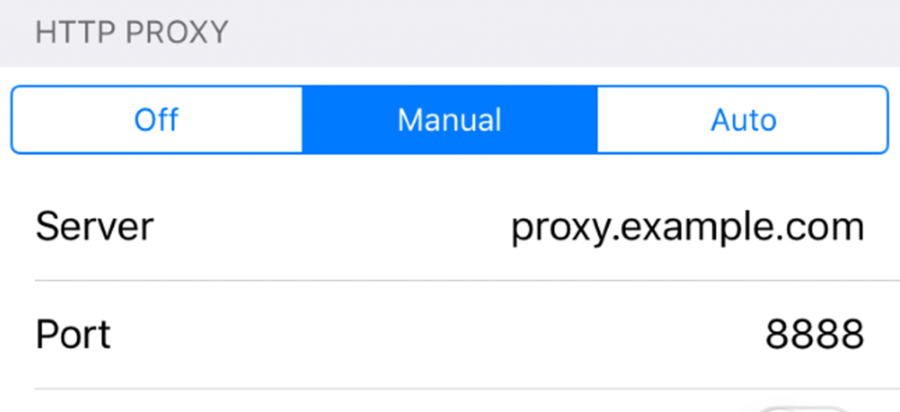 Step6: Then click Back and Next. This will lead you to the unlock screen, where you'll be able to unlock the device as normal.
Note
Using this method will successfully bypass the iCloud activation lock, however, you'll be returned to the iCloud activation lock screen if you reload the device. Therefore, you may need to go through this process again if your device ever restarts.
Pros and Cons of iCloud DNS Bypass
1. Pros of iCloud DNS Bypass
There is a selection of benefits associated with trying the iCloud DNS Bypass tool, and these are listed as follows:
The DNS address can be manually changed from the WiFi settings panel.
The technique is surprisingly simple compared to how it sounds at first glance, although it is a little long-winded compared to some other bypassing methods.
When the tool works, it is usually effective for allowing users to regain access to every feature on their iOS device, including apps and systems; other methods may not offer this.
2. Cons of iCloud DNS Bypass
While the DNS method for bypassing iOS activation locks can offer some valuable benefits, it comes with some common flaws, and these may make it unsuitable for your own iOS activation bypassing needs. Indeed, some of the following flaws can actually make the DNS method impossible for many devices, and so you should carefully consider these before attempting a DNS bypass for your device.
The solution is often not effective, and many people report that the DNS bypassing option doesn't work for their device. The failure rate for the iCloud DNS Bypass method is high compared to some other solutions for bypassing iCloud activation locks.
In rare cases, the DNS method may leave some features of your device inaccessible.
Certain iOS systems, particularly for newer models, will not work with the DNS method. As such, for more recent iOS devices (for example, iOS 15 versions) you may need to consider a different unlocking software solution.
The DNS system is only a temporary measure, and if your device needs to restart at any time, you will need to go through the process again. This can be real nuisance, and so if you want a longer-term, permanent solution, different bypassing options may be more suitable.
The Best Alternative to iCloud DNS Bypass – StarzSoft KeyPass
Though the iCloud DNS Bypass Tool can sometimes be effective, it's not uncommon to hear of the iCloud DNS Bypass not working. To this end, if you have been looking for a more reliable option for regaining access to your iOS device following an iCloud activation lock, then you may want to consider a tool such as the StarzSoft KeyPass software.
StarzSoft KeyPass is a tool that is able to offer an incredible success rate of over 98%, making it far more effective than many other solutions for iCloud unlocking tools on the market. Moreover, it also comes with a money-back guarantee and is 100% safe, making it one of the top choices for all of your iCloud activation bypass needs on the market.
1. Is StarzSoft KeyPass Easy to Use?
Yes—If you have been looking for a way to bypass iCloud activation locks, then you might be pleased to learn that the StarzSoft KeyPass tool offers a simple and effective method for getting past the iCloud restrictions. You won't need any extensive technological knowledge.
In fact, the StarzSoft KeyPass tool has been designed to offer a rapid solution in just three simple steps!
Step1: Download the KeyPass and launch it.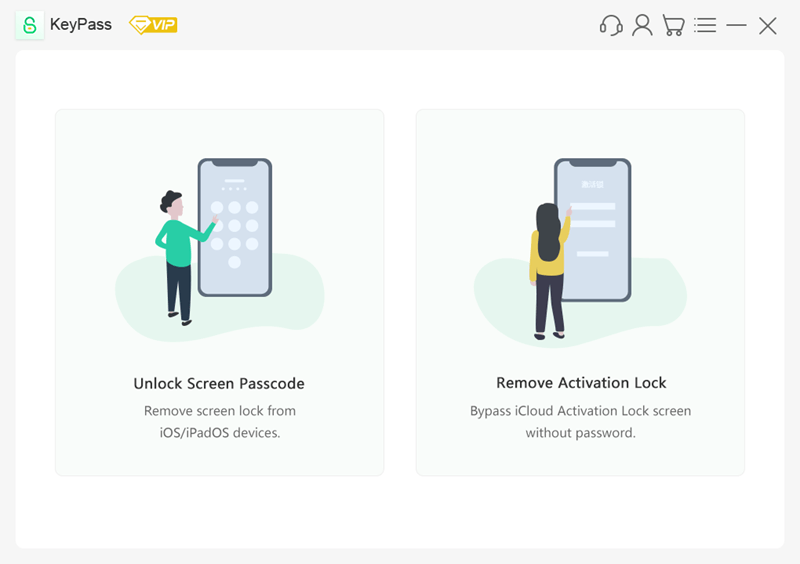 Step2: Select "Remove Activation Lock" on the select mode screen. Connect your device using a USB cable.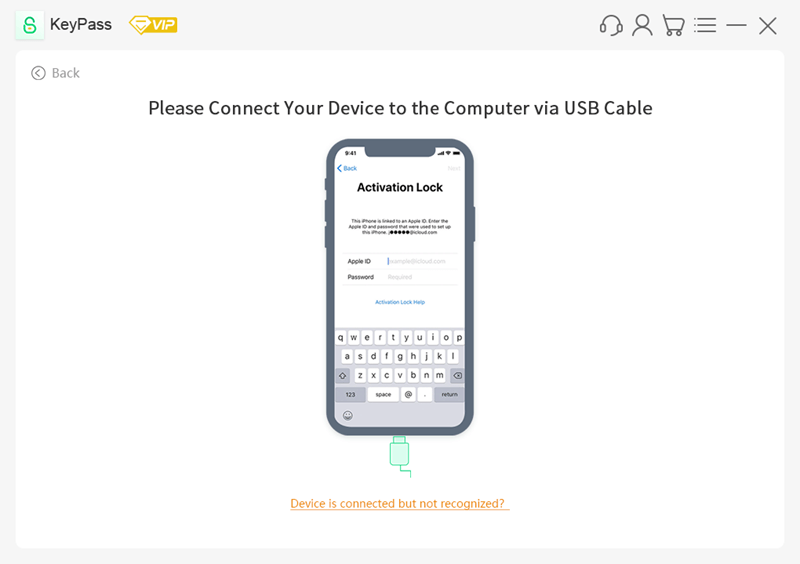 Step3: Click "Start" to remove the activation lock and finally succeed.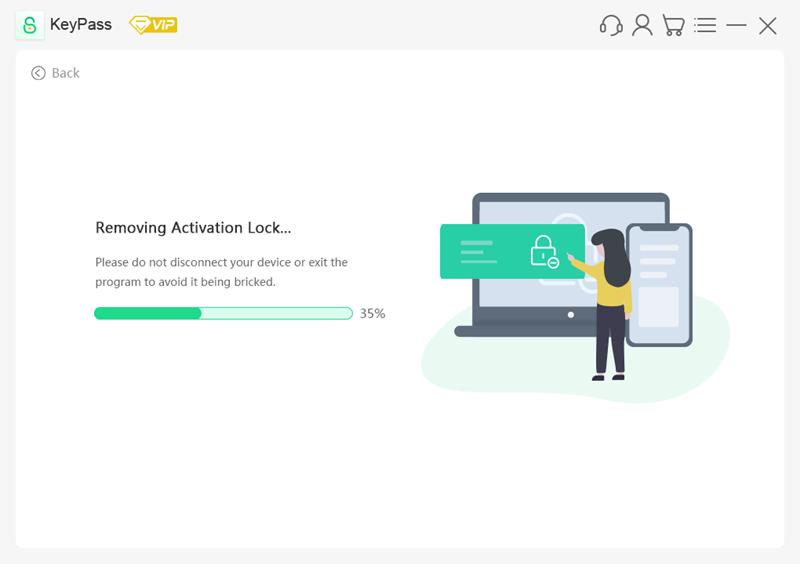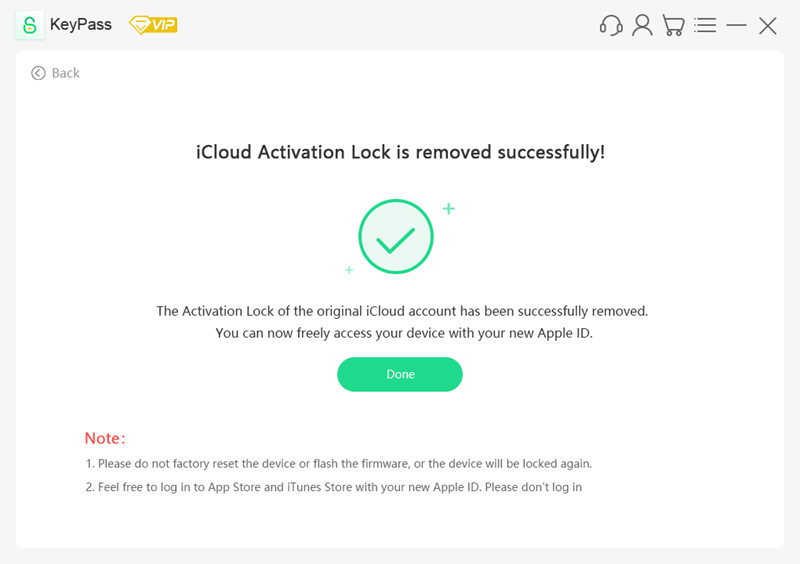 The tool will automatically remove iCloud activation locks from your device, so you can get back to normal. Make sure you allow the StarzSoft KeyPass tool to fully complete the bypass before disconnecting your iOS device, as failing to do so can result in your device getting bricked and being rendered entirely nonfunctional.
Note
We recommend that you never download the tool from any third-party websites; indeed, it's free to download KeyPass from the developer's website anyway, and third-party websites may have infected the download file with malware or viruses. Don't take this risk!
2. Should I Choose StarzSoft KeyPass?
So, why should you choose StarzSoft KeyPass over other options?
Indeed, as a modern iOS unlocking tool, StarzSoft KeyPass is incredibly reliable and is optimized for all models of iOS devices above iOS 7.0. This makes it an excellent choice for iOS 15 devices.
By comparison, many other iCloud unlocking tools are updated on an infrequent basis, and this can make them less effective for unlocking newer versions of iOS devices.
Since the StarzSoft KeyPass tool is available directly from the developers' website, you won't need to worry about downloading a third-party copy of the tool, and this can help you ensure that you're not downloading any malware or viruses onto your device.
Don't take the chance of making the wrong choice for your device and infect it with malware or viruses; always take care to ensure that you have downloaded the most effective and safe iCloud activation bypassing tools onto your device.
Conclusion
If you've been looking for a way to access your iOS device following an activation lock, then you may want to consider using a tool such as StarzSoft KeyPass. Indeed, tools such as the iCloud Bypass DNS can potentially be a valuable option, but it often doesn't work and there can be numerous faults with the tool.
To this end, it's always worth considering the different iCloud activation lock bypassing tools to help you find the optimal solution for all of your iCloud needs. Don't compromise; choose the most effective tools on the market for your iCloud unlocking needs!