The internet is full of PDF software and PDFfiller is just one of many. It is known for being a largely online-based PDF solution and users are provided with the luxury of storing the PDFs they create in the site's database. These couple of features are enough to pique our interests and we've received a lot of questions similar to the one above. In this PDFfiller review, we're going to focus on what this PDF solution offers, how effective it is, and whether or not there are alternatives that are better.
Part 1. PDFfiller Review: Everything You Need to Know
To kick things off we'll be putting all of our attention into PDFfiller, the features it has, and some common questions about it.
1
What is PDFfiller?
PDFfiller is a set of online tools for managing PDF files. Documents can be edited from the online editor, shared easily with others, and signed electronically. There's the added benefit that all the PDFs you create will be stored on the website's storage for as long as you need them to be.

PDFfiller is praised as a completely online PDF solution meaning all you have to do is sign up for an account, pay a subscription fee, and use different functions without installing it on your computer. If you're not keen on software then this could be what you're looking for.
Furthermore, several integrations are possible, allowing users to combine their most used tools into a more effective business utensil. There is a subscription requirement (which we'll explain more about later), but you can use a 30-day free trial to get an idea of how useful PDFfiller is for you.
2
Pros and Cons of PDFfiller
A great way of gauging how good software is is to observe both the pros and cons.
+ POSITIVES
PDFs can be easily shared and viewed on desktop and mobile devices
All of PDFfiller's tools can be used from the website without any software downloads
Can be integrated with other platforms including Google Drive, Office 365, Salesforce, Slack, etc.
eSignatures can be tracked for easier administrative management of documents
30-day free trial
– NEGATIVES
Not an easy PDF toolkit to learn to use
PDF templates are provided but are very formal (not great for casual PDFs)
Cheaper subscription users get slower customer support responses
Isn't free to use
3
Is it Safe?
Safety is of our utmost concern when reviewing software like in this PDFfiller review. We have taken the time to carefully inspect the software and deduce whether it has any viruses or malware hidden within the source code.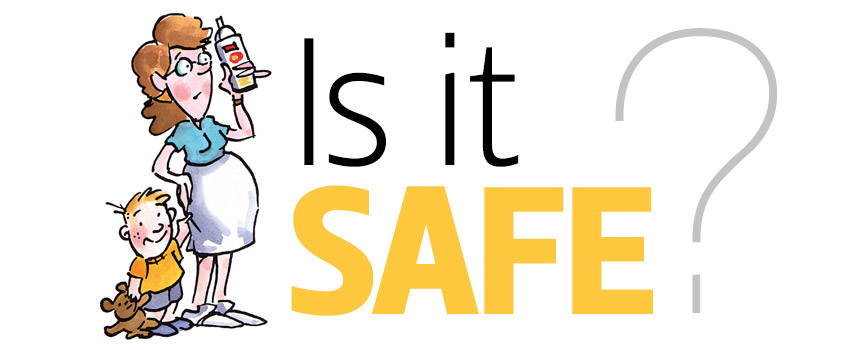 Doing this enables us to make sure anyone who downloads PDFfiller after reading our review is fully aware of any risks that there may be.
Using PDFfiller is completely safe! Although it is an online toolkit for PDFs, the files that you upload are securely transferred and the files you download from the site will be clean of anything harmful. Safety is one thing this service does right.
4
Is it Free?
Unfortunately not – PDFfiller is a subscription-based PDF service. You can choose from one of two packages, either Basic or Premium, which provide different levels of service. Whether you choose to pay monthly or annually will affect the final pricing:
● Basic: $20 per month or $96 per year
● Premium: $40 per month or $180 per year
If PDFfiller interests you then it would be ideal to pay for a month first, then decide on whether the annual payment is worth it. Paying annually significantly reduces the price by two-thirds!
Part 2. Top 2 Alternatives to PDFfiller
Moving on from PDFfiller, there's no doubting that the cons are worrisome. So, we'll now be refocussing our attention to the alternatives you can use instead.
1
Best Alternative – StarzSoft PDF WIZ
Our first recommended alternative is PDF WIZ, an outstanding PDF toolbox. It contains a combination of tools that ensure whatever needs you to have, this software can fulfil them.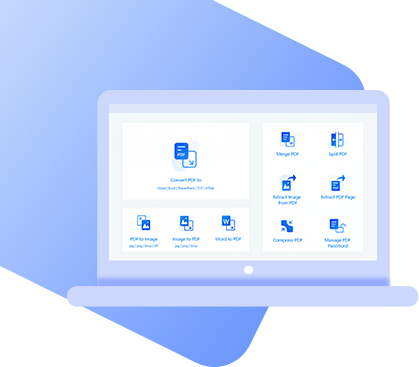 PDF WIZ is 100% free and easy to use
Convert Microsoft Word, PowerPoint, and Excel files to PDF documents
Extract images and pages from a PDF without the original file
Separate a PDF into multiple files, and combine PDFs into an individual file
Reduce a PDFs storage size using the PDF Compressor
These features make it clear just how useful PDF WIZ is to have, now let's look at how easy it is to use. Here's how to convert a PDF document into a Word document:
Step 1. Download and install PDF WIZ on your computer, and launch it afterwards.
Step 2. On the main menu, click "PDF to Word" to begin.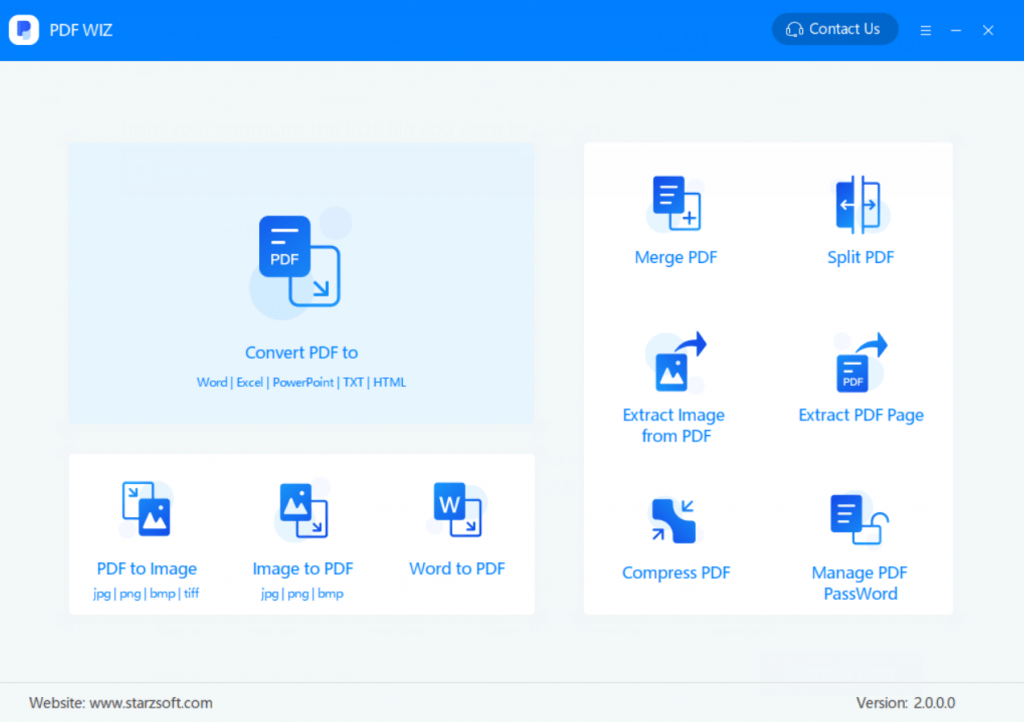 Step 3. Drag the PDF file onto PDF WIZ's interface and drop it.
1. Optionally, click the "All" button to select a specific page range to convert
2. Change the save directory using the drop-down list at the bottom-left of the window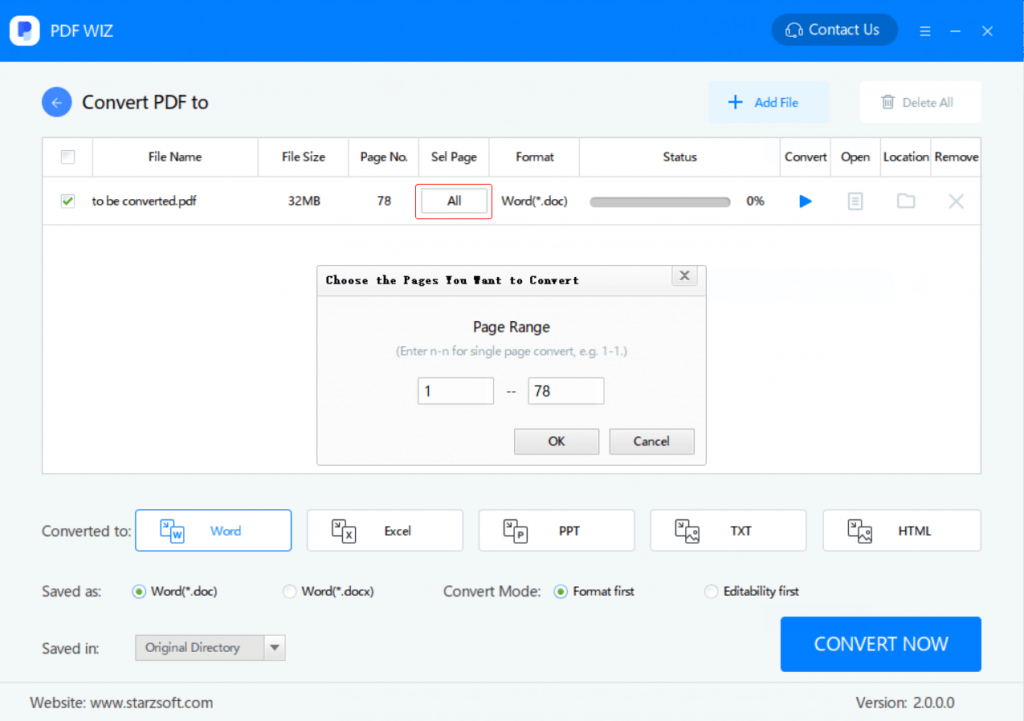 Step 4. Finally, click "Convert Now" to complete the process.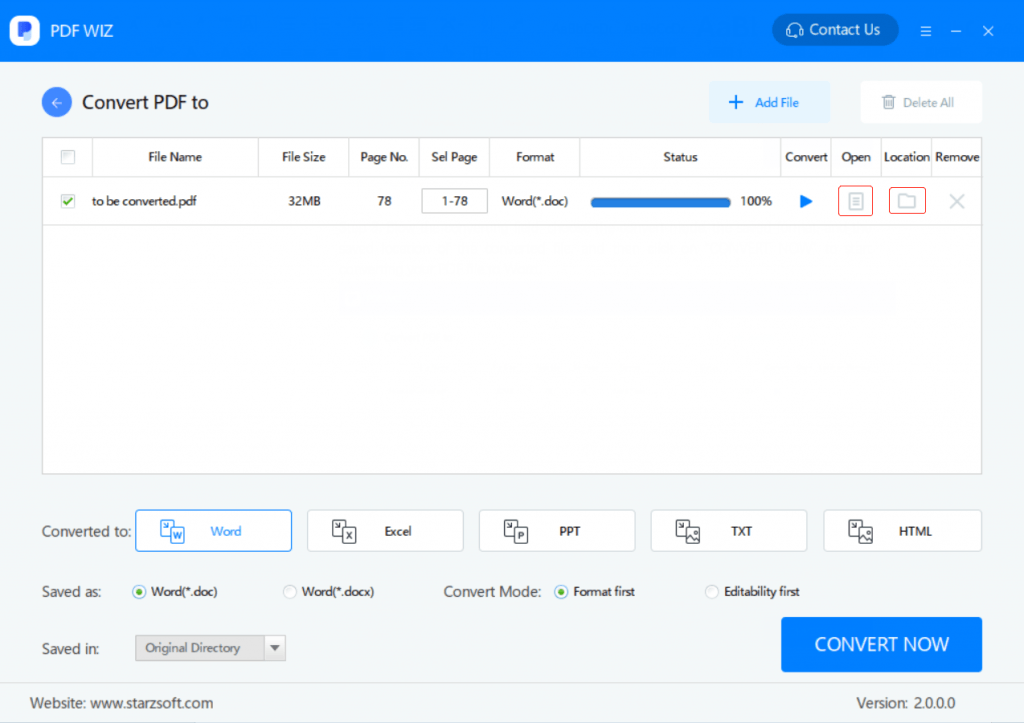 It really is that straightforward. Using PDF WIZ will present you with a nice selection of features, all of which are as easy to use as the conversion above.
2
PrimoPDF
Instead of those other two PDF software solutions, PrimoPDF might be more what you're looking for.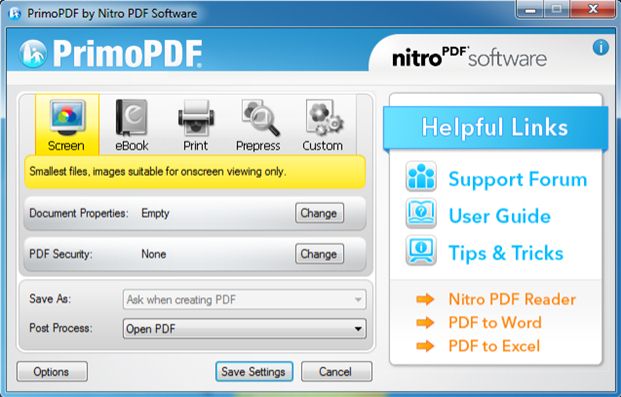 Although this doesn't offer an extensive number of features like PDF WIZ, PrimoPDF still has some use:
Creates PDFs from existing documents
PDF security (password and permissions) can be added
Very simple and easy program to use
Free to download
– NEGATIVES
For a lot more access, you'll find yourself needing to buy Nitro Pro – the paid version of PrimoPDF which gives users a lot more features. This isn't the only con of PrimoPDF though.
Users are limited to only creating PDFs
Although free, Nitro Pro must be bought for the better features
Outdated user-interface design
Conclusion
That wraps up our PDFfiller review. You can weigh the pros and cons of using this PDF software but at the end of the day, PDF WIZ is clearly a better tool to use. If PDFfiller doesn't meet your expectations, we highly recommend seeking the free and highly-effective alternative that is PDF WIZ (you won't be disappointed!).