Have you ever wondered what AirServer is and how it works?
If so, then there's a lot to consider – and luckily, our expert team is on hand today to give you a little more clarity on this topic. Indeed, many people are unsure of what AirServer is, but this is actually a hugely important feature in many different cases.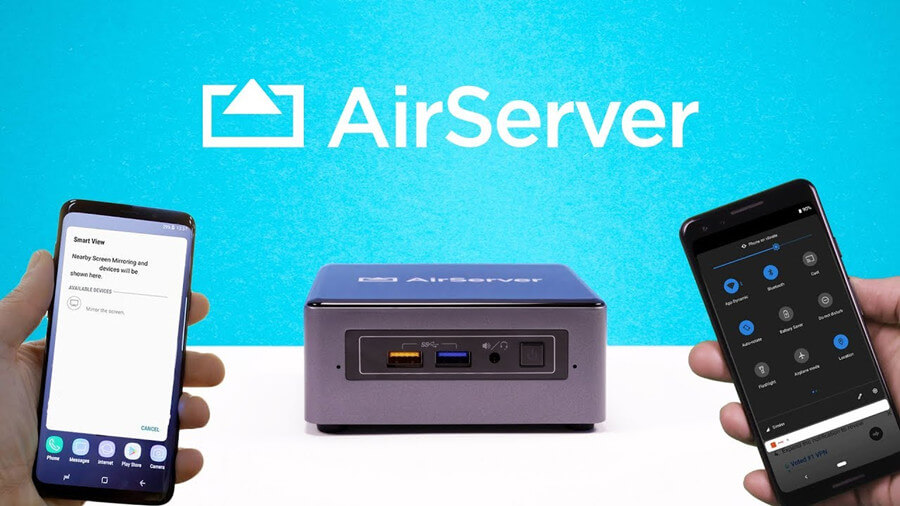 As such, we'd highly recommend considering some of the key features of AirServer to help you decide if it might be the right tool for your needs. So, without further ado, let's take a look at what the AirServer tool is, how it works, how you can use it, and the pros and cons of using AirServer. Plus, we'll also consider one of the leading alternative options to AirServer, StarzMirror, to help you find an option that's right for you.
What is AirServer?
Before we go any further, one of the first things we should consider is what AirServer is and whether it could be a suitable option for your own screen mirroring efforts.
AirServer is a specialist screen mirroring tool that's capable of connecting Windows and Mac devices through wireless connections for screen mirroring. The AirServer app is available directly from the Microsoft Store for Windows devices and is highly in demand for many different reasons.
The Function of AirServer
Simply put, AirServer is designed to help connect two devices together for screen mirroring purposes, allowing the user to create presentations, play their favorite mobile games, communicate with loved ones, and the like.
As such, it's highly versatile and can potentially be used for numerous applications; however, one of the most common functions of AirServer is simply for screen mirroring onto PC devices from a mobile phone.
The AirServer tool is available with a thirty-day free trial but is otherwise a paid product. This means that a license key is required after this point to continue using the AirServer app. However, once you have paid the monthly license rate, you'll be able to use AirServer to connect your devices and begin making the most of your screen mirroring connection.
How to Use AirServer
At this point, we've considered some of the key features and functionalities of the AirServer app. But how do you actually use AirServer? It's not entirely clear to understand how to use the AirServer app at first, but the following guide should help you find out a little more about using AirServer on your device.
Step1: Download AirServer
First, you'll need to download the AirServer app onto your mobile device and PC device.
The AirServer app can be downloaded either from the Google Play store or the Apple App Store, depending on the type of device that you are using. AirServer is also available directly on the Microsoft Store for Windows users, if needed. This gives you plenty of freedom when downloading the app onto your device.
However, it's massively important to ensure your Anti Virus software is fully paid and up to date before attempting any download from the Internet.
It may also be safer to download from the main Google Play / Microsoft Store / App Store pages than downloading the AirServer from a third party – however, even downloading from one of the three aforementioned stores may not necessarily guarantee the safety of the app.
Step2: Connect WiFi
Before you can go any further, you will next need to ensure that both of your devices (the device you wish to screen mirror and the device you're hoping to mirror onto) are running on the same WiFi network.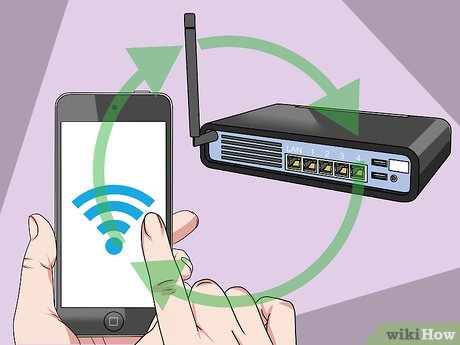 Fortunately, this is a simple process – just head to your device's settings to check which WiFi network your devices are currently on. The most common issue here is that a mobile device could be running on 3G, which may reduce the efficacy of screen mirroring via AirServer.
Step3: Access Control Center
The next step in the process of using AirServer is to access the control center, which you can do by swiping up from the bottom of your iPhone screen (on most devices).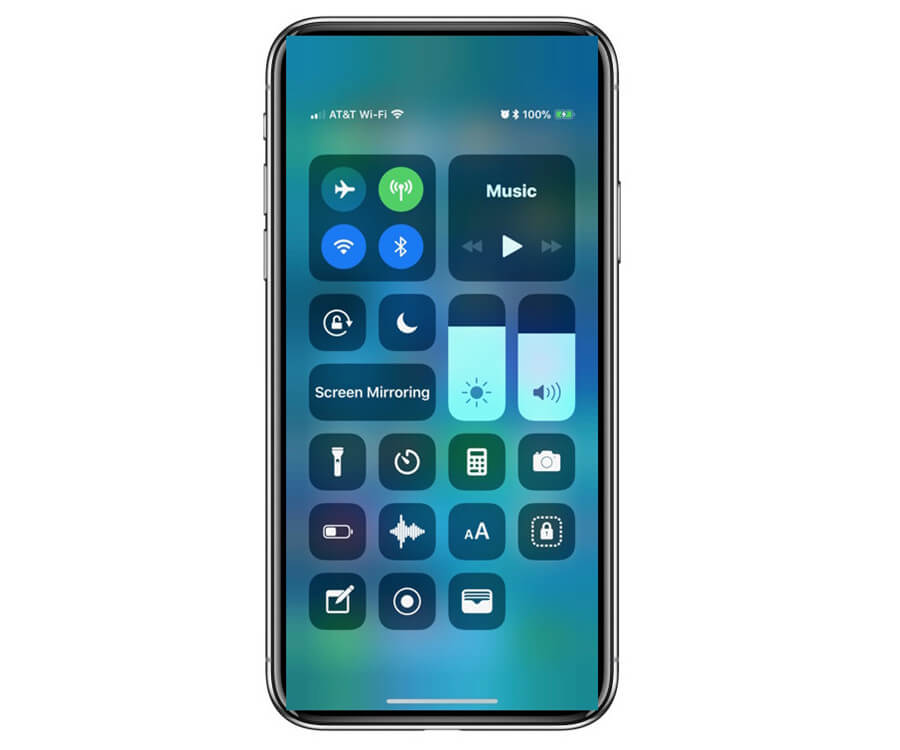 Of course, it's worth noting that if your device has a passcode, Face ID, or Touch ID lock, you may still need to complete this to begin with to access the control center.
Step4: Enable Screen Mirroring
From the control center, you'll be able to see an icon for screen mirroring, which looks like a rectangle with a filled triangle pointing upwards. Select this icon to see Airplay-enabled devices.
Step5: Connect your AirServer Computer
After you've tapped on the Airplay icon, you'll see a list of different devices – and your PC running AirServer should now display here. Simply select this button to initiate the connection between your devices, and you'll be good to go!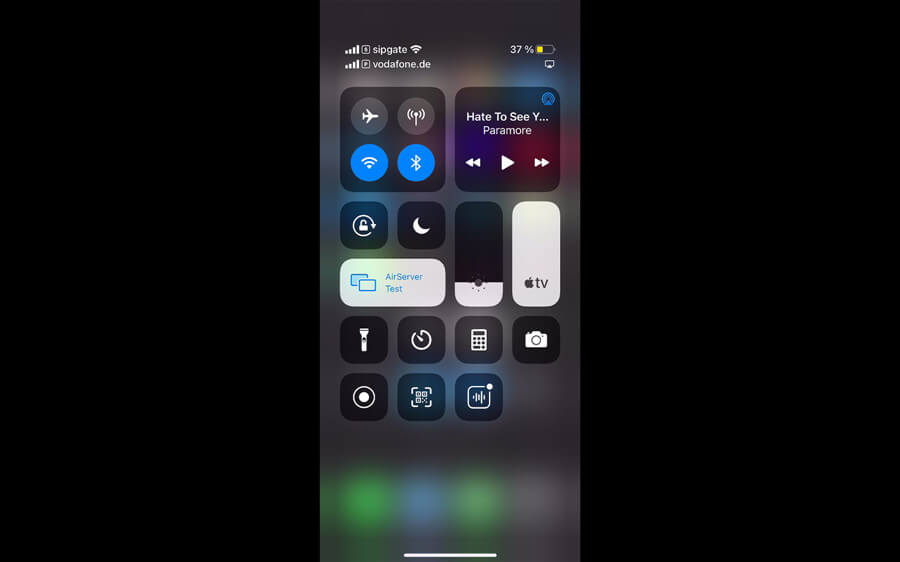 Question: What if Connecting Via AirServer Didn't Work?
Generally speaking, the AirServer app is pretty simple and intuitive to use. However, it's worth considering that if you have any difficulties connecting your devices via the AirServer app, there is a collection of guides available from the main AirServer website.
Alternatively, you could check some of the most common issues, such as making sure your devices are on the same WiFi network and ensuring that your AirServer license is paid up and up to date.
The Pros and Cons of AirServer
At this point, we've outlined how to use AirServer – but is it actually a good tool? Well, this may be somewhat subjective depending on who you ask, but the following pros and cons may help inform your decision.
Pros of AirServer App
The most notable benefit of using the AirServer tool is that it's incredibly simple to use and runs via Airplay for iOS devices, which helps ensure a strong and reliable connection between your devices.
What's more, the AirServer tool may also be effective for screen mirroring multiple device screens simultaneously (although your WiFi connection will also determine the quality of the stream).
A further benefit of the AirServer app is that – unlike the majority of other screen mirroring tools – AirServer can also screen mirror onto your Xbox, offering new functionality for those individuals looking for a reliable screen mirroring solution.
Finally, it's worth noting that the AirServer is capable of screen sharing content in up to 60 fps and with 4K ultra-high definition. As such, you shouldn't lose any of the original quality of your screen when screen sharing using AirServer.
Cons of AirServer App
While the AirServer tool is highly effective, it's not necessarily an ideal app for every scenario. There are several reasons and criticisms that past users have regarding the functionality of the tool.
However, perhaps the most notable feature of the AirServer app that users widely criticize is the cost. While the thirty-day free trial is certainly a nice touch, after that point, the AirServer is quite expensive to use due to the cost of the license.
With this in mind, when looking for a new tool, it may often be worth considering whether another product could offer better value for money than the AirServer app.
Plus, it's also been reported that the AirServer tool often bugs out regularly with connection dropping frequently. Naturally, this could hinder your overall screen-sharing experience, especially when in the middle of a fast-paced game or during a presentation (when you need the connection between your devices to be stronger than ever!)
The Alternative Screen Mirroring App: StarzMirror
If you've been looking for a more cost-effective and reliable alternative to the AirServer tool, StarzMirror might be just the app you need.
Starting from around $3 per month, StarzMirror is highly reputed for its excellent connection quality, power, and ease of use. Plus, StarzMirror is also updated on a very regular basis, making it one of the easiest-to-use screen mirroring apps available online.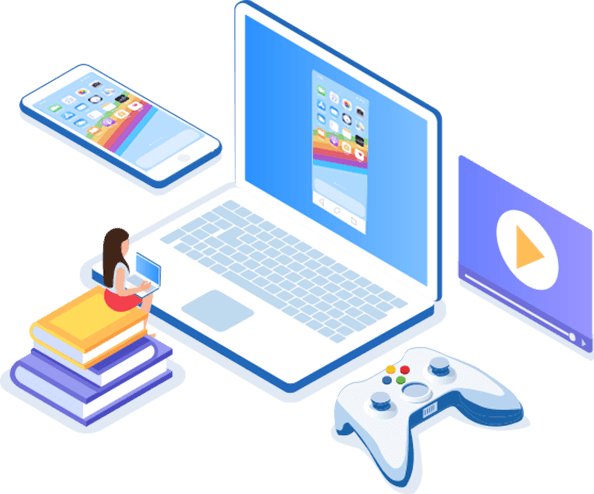 The software effortlessly controls your phone using a large laptop screen
Records or screenshots your phone's activities at any time
Supports iOS devices (above iOS 7) and most Android devices
Ability to Livestream a phone's audio and screen to Zoom, YouTube, among other platforms
If you think that StarzMirror could be right for you, the free trial allows you to briefly test your StarzMirror connection to see if this works effectively. From there, you'll be able to enjoy all of StarzMirror's top features and excellent stream quality, including the ability to record your screen mirroring session.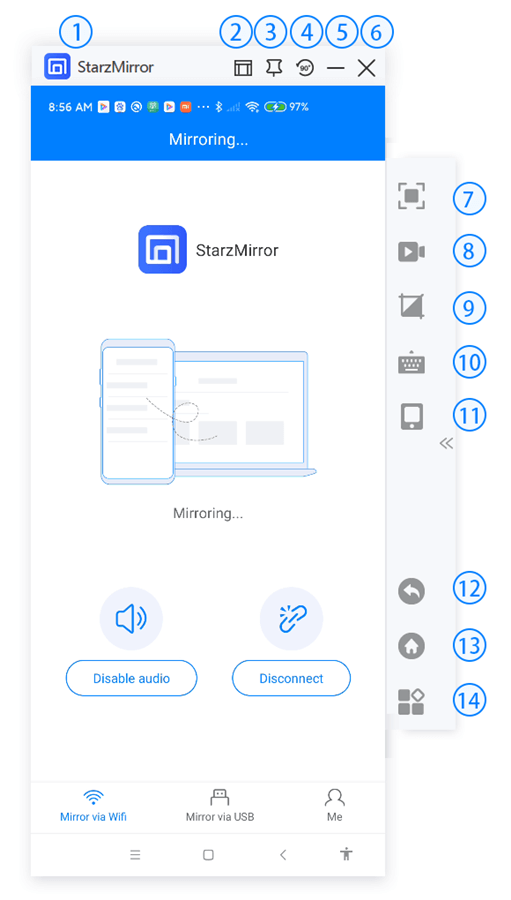 There's evidently a lot to love about StarzMirror. So, to find out if this could be right for you, please don't hesitate to contact our experts for further support today. We're here to help!
> Know more about StarzMirror and how to use it, click here.
Conclusion
If you've been looking to find out more about AirServer, we hope today's guide will have helped overall.
After all, there's so much to love about AirServer, and while it's often not an ideal tool, it could be a good option to consider if you have been looking to screen mirror your favorite content. However, there are also limitations to the AirServer tool – in which case, you might want to consider using an AirServer alternative such as StarzMirror instead.
StarzMirror offers a great deal in the way of functionality and is one of the most effective screen mirroring tools on the market, providing powerful mirroring capable of supporting up to six devices screen mirroring at once! So, if you're not quite sure that AirServer is right for you, it's definitely worth considering the StarzMirror tool as a worthwhile alternative.