Downgrading your iOS version can be a good idea for lots of different reasons.
Perhaps you're unhappy about some of the changes that were made or there's a security vulnerability that you don't want to risk falling victim to. Or, you might just prefer an earlier version.
All of these are valid reasons but the problem that users run into is actually downgrading. It's not easy and even with iTunes, it can be a chore.
One option is to use an unsigned iOS image file and while it's standard to use SHSH blob to do this, we'll be showing you how to downgrade to an unsigned iOS without SHSH blob.
What to Know Before You Downgrade
If you haven't downgraded an iOS before then this will all be new to you. Thus, there are two key things that you need to understand before proceeding to the solutions.
What is an Unsigned iOS?
When Apple releases a new iOS update they "sign" the file that is used to install the update. This is a security strategy that allows official Apple devices to verify the integrity of the install file before downloading and prevent any malicious versions from being installed.
On the other side are unsigned iOS files. These are simply image files that aren't currently being distributed by Apple and therefore if you try to install them regularly, your iPhone will reject them. Unsigned iOS files could be earlier versions or they may be modified/customized in some way.
As such, it's important to look into any unsigned iOS that you download to ensure you don't install anything harmful on the device.
What is SHSH Blob?
So, what is SHSH blob? It is basically a file that the iOS system uses to keep data about your device. In particular, it stores authorization data that your iPhone receives each time you install a new iOS version. When a new version of iOS is released, Apple voids all existing SHSH blob files and you only receive a new one when you update your device.
Each device has a unique SHSH blob and the problem with this file is that it prevents you from downgrading or installing unsigned iOS versions. To install any iOS updates, Apple requires that you have an SHSH blob.
Fortunately, you are able to install an unsigned iOS version without using an SHSH blob and we'll be showing you how this works.
Best Way to Downgrade iOS – StarzSoft Fixcon
For a straightforward, easy, and stress-free solution, your best bet is to use StarzSoft Fixcon to install an unsigned iOS without SHSH blob. The primary purpose of StarzSoft Fixcon is to enable users to repair their devices without going through a complete factory reset.
Common error codes and iOS issues can be repaired in just a few clicks and for the overwhelming majority of users, there is absolutely no need for a factory reset.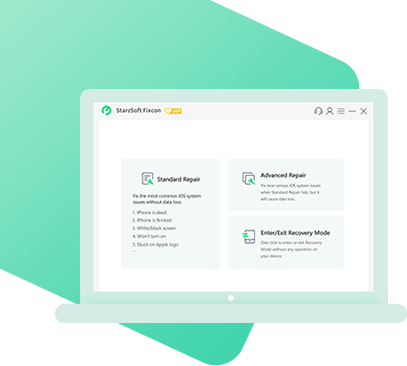 Quickly and effectively repair hundreds of common iOS errors
Get iOS devices out of Recovery Mode in one-click
Install any version of the iOS firmware that you want
Includes different repair modes to use depending on the error you encounter
Supports all iOS versions up to the latest iOS 15, as well as unsigned versions
Suitable for any iOS device
These features are a clear indication of how helpful it can be to have a copy of StarzSoft Fixcon on your computer and the wide range of problems that it can solve.
Incidentally, this also means the tool can be used to downgrade to unsigned iOS without SHSH blobs.
How to Use StarzSoft Fixcon
Now that you know a little bit about StarzSoft Fixcon, you'll probably want to know how it works. Don't worry if you haven't downgraded your iOS before because this software makes it a very easy process and we're going to walk you through each step.
Step 1 – The first thing you should do is take a backup of your iPhone. Don't skip this because while the software will not wipe your device, there may be issues downgrading iOS that result in data loss.
Step 2 – Download StarzSoft Fixcon and install it on your computer. Launch the program once the installation has finished.
Step 3 – On the main menu, click Standard Repair and then connect your device to the PC using a suitable USB cable.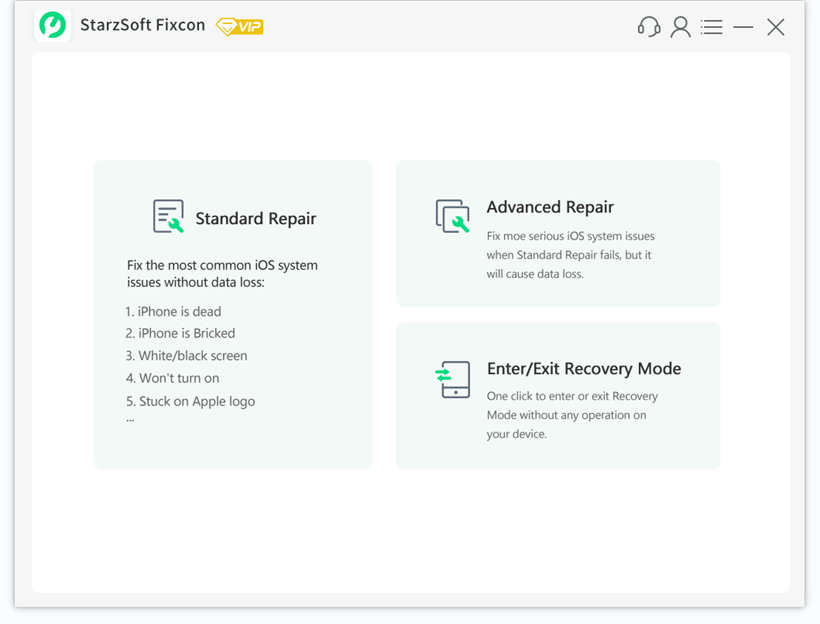 Step 4 – StarzSoft Fixcon will detect your device and the existing iOS version that it uses. On this download page, click Open at the bottom of the window and select the unsigned iOS file that you want to install on your device.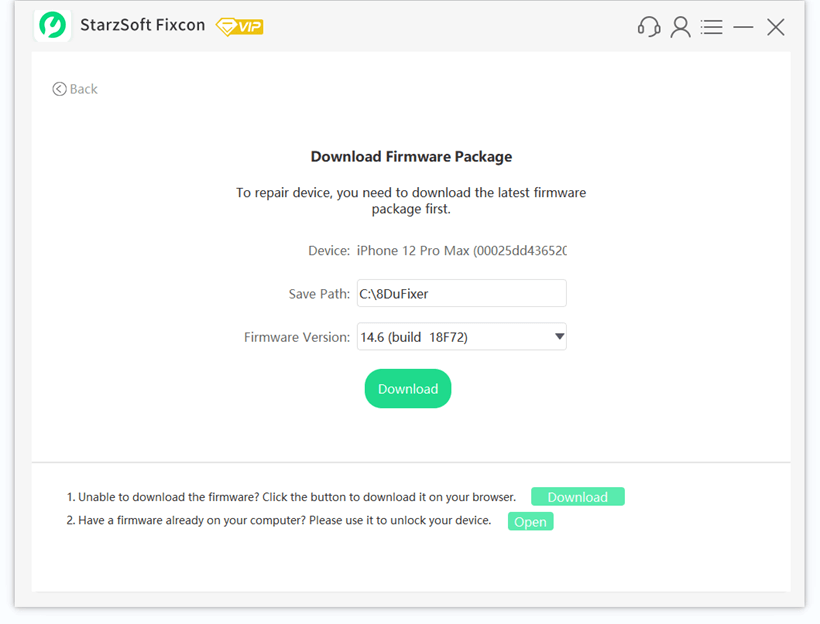 Step 5 – A quick preparation will be initiated and once the firmware is ready, click Continue to install it on your iPhone.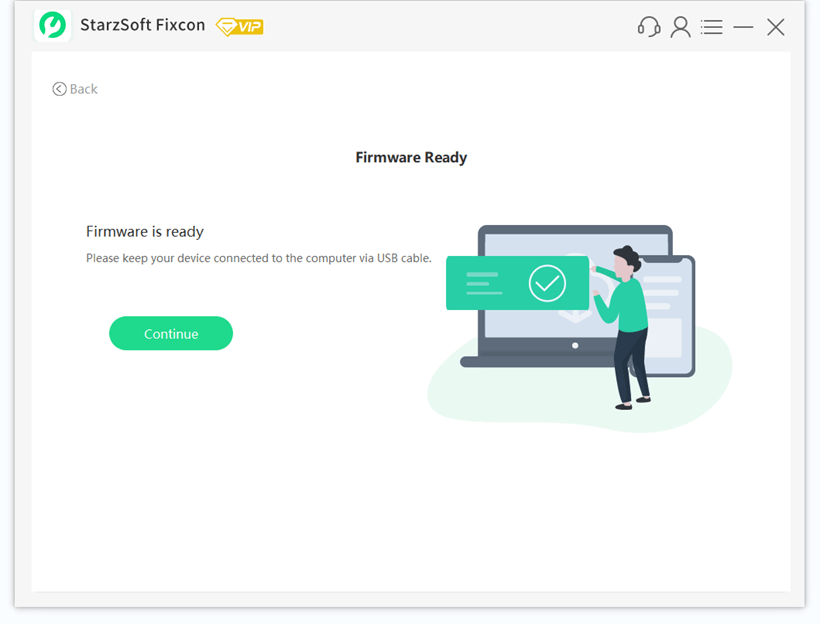 Step 6 – After several minutes the installation will be complete, and you can click Done.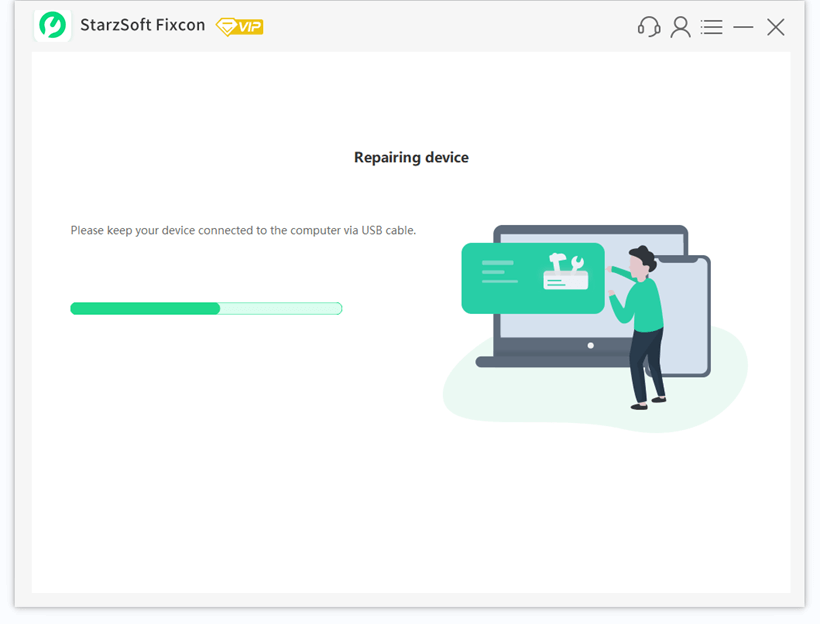 That's literally all you have to do. There's no need to download other third-party tools that overcomplicate the process and present you with the technical details. StarzSoft Fixcon enables you to achieve the same result and downgrade to unsigned iOS without SHSH blobs.
About Fixcon Advanced Repair
If you run into issues when you follow the steps above, take a look at the Advanced Repair feature instead. Rather than performing a basic downgrade, this feature completely wipes the iPhone and installs the iOS from scratch.
Now, the obvious thing about doing this is that any personal data you have on the iPhone will also be wiped, so taking a backup is even more important if you do this. However, most users will find that the Standard Repair works perfectly.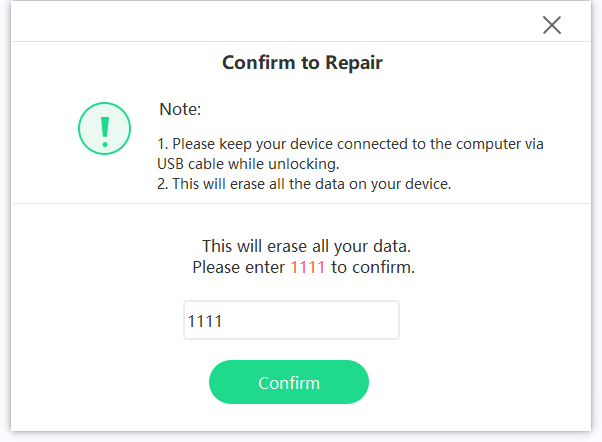 Depending on the unsigned iOS version you are trying to downgrade to, there may be compatibility issues or errors which prevent the installation from being successful. If for any reason your iPhone is not compatible with the iOS you are installing, there are no solutions to this. Typically, this only occurs if you are installing a recent iOS version on an older device.
Downgrade to Unsigned iOS without SHSH Blobs FAQs
Given the technicalities of this task, we see a lot of beginners asking questions. If this includes you then keep reading because our experts have answered all of these questions for you.
Do I need to jailbreak my iPhone?
No. When you are using Fixcon there is absolutely no need for you to have a jailbroken iPhone to downgrade to an unsigned iOS.
Although there are other solutions out there that do require you to jailbreak, this isn't one of them.
Can I only downgrade or can I upgrade to unsigned iOS too?
You aren't limited to just downgrading, you can upgrade your iPhone to an unsigned iOS too. Most unsigned iOS versions are modified versions of existing iOS versions.
As long as you have a recent iPhone model then you will be able to run virtually any iOS file, new or old, without any compatibility issues.
Does StarzSoft Fixcon work with signed iOS versions?
Yes! You don't only have the option to install unsigned iOS versions using StarzSoft Fixcon, you can install legitimate signed iOS versions too.
This is a built-in feature of the tool and once you connect your iPhone, it will display a list of the compatible iOS versions to install. These are all taken directly from Apple's database so that there are no safety concerns, and you can choose any major or minor iOS update to install.
Conclusion
Even though Apple has made a point of using SHSH blobs to ensure the utmost security for their users and prevent harmful iOS versions from being installed, there are ways to bypass this.
With the assistance of software like StarzSoft Fixcon, no SHSH blob is needed and you have complete freedom over the firmware you want to have installed on your iPhone.
That's not all StarzSoft Fixcon can do – it's the best way to fix random but common iOS issues that affect various features.
There are other ways to install an unsigned iOS as we've shown you above, but that software is the leading solution.