Have you ever wondered what the LDPlayer tool is and whether it might be a suitable option for your own game-playing goals? If this is something you have been considering, our experts are on hand today to help you find out more about the LDPlayer tool and its applications.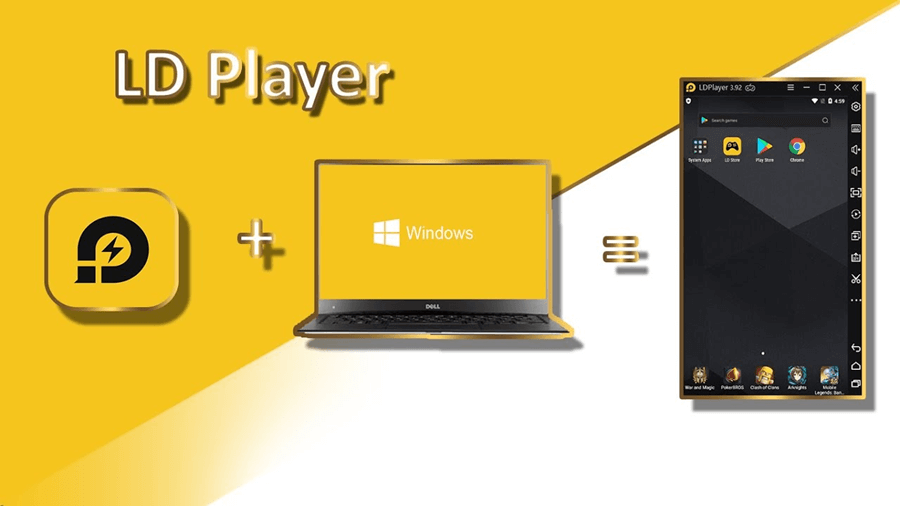 After all, finding a screen mirroring tool that delivers the best possible solutions shouldn't have to be a challenge, which is why we've done our all to ensure you get the most from the experience you possibly can.
What is LDPlayer?
Before we go any further, we need to first consider what the LDPlayer app actually is to ensure you know what this unique software can do. The LDPlayer app is a specialist Android gaming emulator designed to ensure that you have the best possible gaming solutions in place if you've been looking to play an Android game on your PC device.

After all, while there's often so much to love about some of the biggest Android games, such as Clash of Clans, Clash Royale, Cookie Run, Apex Legends for Mobile, and the like, there's a catch here: your Android phone only has a very limited screen size. And, of course, this can significantly influence how you're able to enjoy your favorite Android game as a result.
However, when you play your favorite Android games on a PC device rather than directly on your phone, you can experience a truly great experience with a mouse and keyboard. Since your PC has a much larger screen, it's easy to truly take in the beauty of the game you're playing. Plus, since your PC also has different and generally more accessible controls than a mobile, you may also be able to make the most of the game more easily without having to worry about clunky or inaccessible controls that make gaming difficult.
Of course, we should point out here that the LDPlayer tool is designed for Windows devices; as such, if you want to play Android games on an iOS device (such as an iPhone), we'd recommend trying something a little different, such as heading directly to the app store.
Is LDPlayer Safe?
At this point, you're probably thinking: is LD player safe? (And, if you're not, we'd recommend you consider this carefully since it's always critical to check the safety of any tool downloaded from the internet before you begin using it).
Unfortunately, this is a somewhat difficult question to answer, since the LDPlayer app is not ours directly; as such, we have no control over its safety. With this in mind, while the LDPlayer app should be safe to download, this will often depend on many external factors.
As such, to be on the safe side, we would highly recommend taking extra caution by ensuring your Anti Virus software is fully up to date before you attempt to download the LDPlayer app. In doing so, just in case you accidentally download an infected copy of the LDPlayer app, you should still be protected.
How to Download and Use LDPlayer
Now that we've summarized what the LDPlayer app is and whether or not it's safe, and how you can stay safer while downloading the LDPlayer app from the Internet, we should briefly consider how to use this handy tool.
Luckily, the LDPlayer app has been designed with all users in mind, irrelevant of their experience level. As such, if you're looking for a top-quality tool that doesn't require an IT degree level of knowledge to use, the LDPlayer app could be a good option for you.
Step1: First, navigate to the main developer's website and commence the download, which should download an exe file onto your device.We hugely recommend you check your Anti Virus software is working before you do so.
You can also download it from Filehorse.
Step2: From your downloads menu, select this exe file to commence the installation process.
For this to be successful, you will need to be running a recent version of Windows (ideally Windows 10 or 11, but the LDPlayer app will also work for Windows 7 and 8 if you're still running an older system).
Step3: Then, follow the on-screen instructions to set up the LDPlayer app on your device.
Once the LDPlayer app is running, you can then look at installing apps onto your device. These should be available through either the Google Play Store or the LD Store, depending on the type of app you're looking for. We highly recommend downloading apps through the LD Store directly for ease,
The Pros and Cons of LDPlayer
There's definitely a lot to love about the LDPlayer app, but along a similar note, it's worth considering that it may not be the ideal solution in every scenario.
Some of the key benefits of the LDPlayer app include the following points:
1. Highly effective Android emulator for many different types of Android mobile games
2. Lightweight solution that won't drain your laptop's resources ridiculously quickly
3. Fast performance compared to many other Android emulator devices
4. Free to use solution that makes emulating an Android device on your PC very easy
However, we should point out here that the LDPlayer app is one of the newest Android emulator apps on the market, so it may not always be clear whether these effects will continue into the future as well.
Still, for the time being, the LDPlayer app is one of the most effective Android emulator solutions on the market, and is even getting better reviews than well-known solutions like BlueStacks, which is one of the leading Android emulators on the market.
LDPlayer Alternative: Learn About a Popular Screen Mirroring App 2022 (Video Attached)
If you're not entirely sure that the LDPlayer app is the right choice for you, you could instead try a different option, such as screen mirroring.
Indeed, screen mirroring is one of the simplest ways to enjoy your favorite Android games on a PC screen. And, best of all, some modern screen mirroring tools are even taking things one step further by integrating full remote control of your mobile screen, allowing you to enjoy amazing games without the hassle.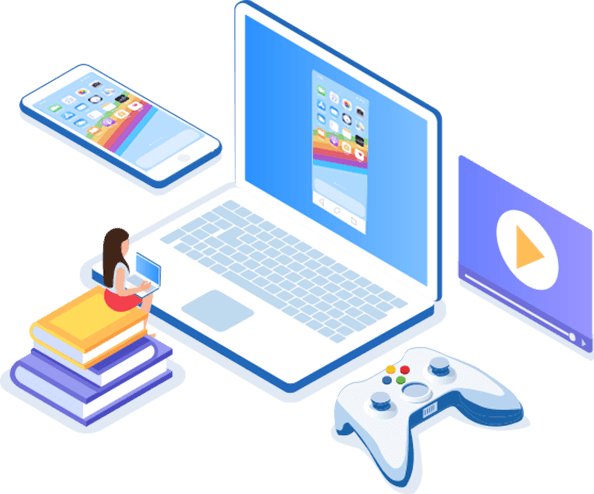 The software effortlessly controls your phone using a large laptop screen
Records or screenshots your phone's activities at any time
Supports iOS devices (above iOS 7) and most Android devices
Ability to Livestream a phone's audio and screen to Zoom, YouTube, among other platforms
One of the most powerful screen mirroring tools in this regard is StarzMirror. Designed with gamers in mind, similar to the LDPlayer app, StarzMirror offers countless excellent features that make it highly effective for screen mirroring purposes.
Notably, StarzMirror allows full-screen mirroring of your mobile Android device onto your PC without any of the hassles, and is exceptionally effective when it comes to screen mirroring up to six devices at once. Plus, with StarzMirror, you can enjoy incredibly lightweight streaming that won't slow your laptop down, even if you're doing multiple tasks at once.
Even better, with a screen mirroring app such as StarzMirror, you can connect either via WiFi or with a USB, whichever you'd prefer. Plus, StarzMirror also allows you to pick up your games on either your mobile device or your PC, so you can continue where you left off while on the go too. It's a great option for many mobile games!
How to Use StarzMirror
If you'd prefer the freedom and flexibility that comes with a screen mirroring app rather than relying on the LDPlayer app, StarzMirror is an excellent pick.
This is especially true since it's one of the easiest screen mirroring tools to use, offering a world of new opportunities, not just for gaming but also for calls, Zoom and Skype meetings, making presentations, and so on. Using the StarzMirror screen mirroring tool is simple.
Step1: First, download the app from the main developer's website, and then launch this on both of your devices.
Step2: Select the most appropriate screen mirroring method for your needs, and then follow the simple on-screen instructions to establish the connection.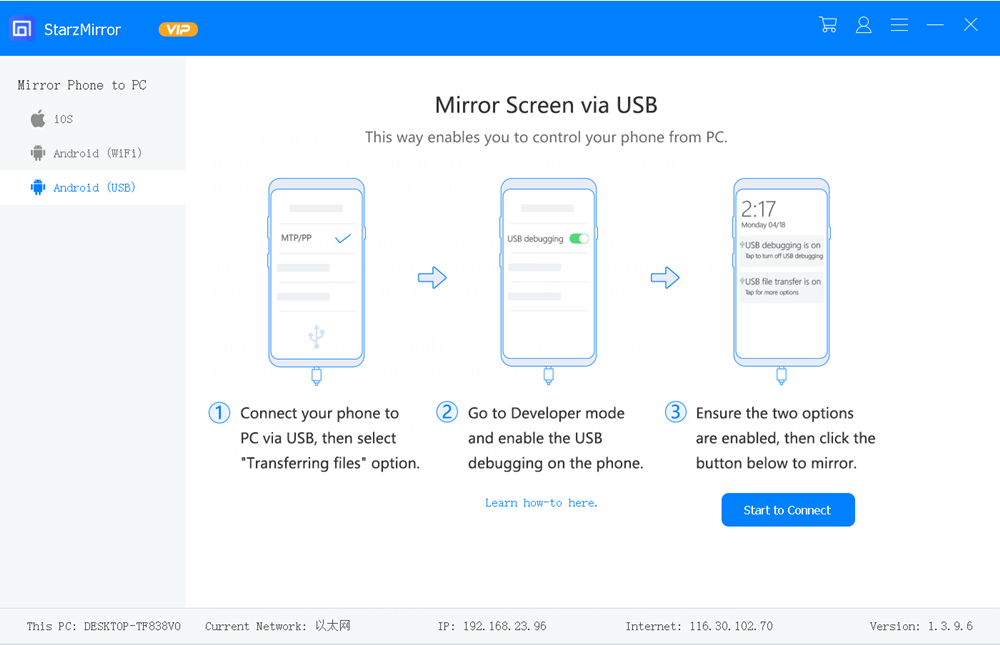 That's all there is to it! You can even customize the controls, if you want, to make your Android gameplay experience a little more versatile.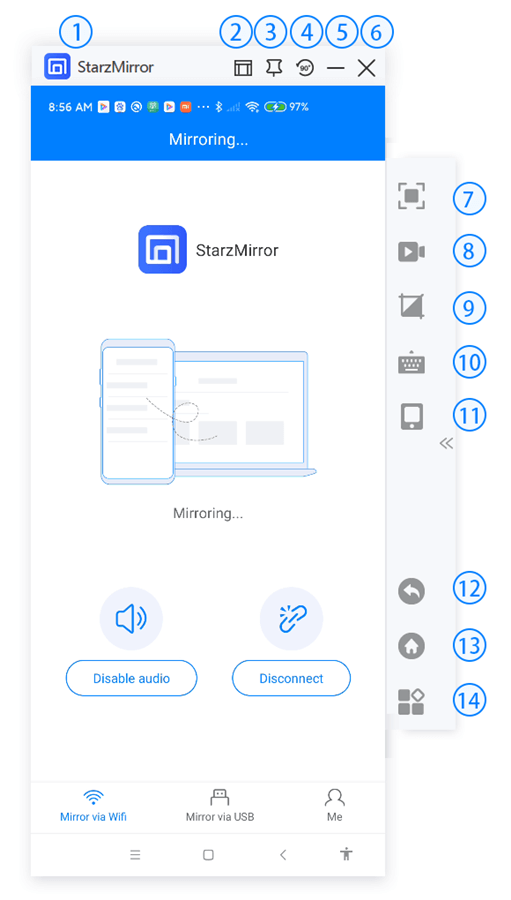 After all, not everyone wants to use the same buttons and controls! Luckily, StarzMirror can do it all – and there's even a free trial you can try to make sure it's the right option for you.
Here's a video about StarzMirror, that helps you learn more about it.
Conclusion
If you've been looking for a new way to enjoy your favorite Android games, we'd highly recommend the LDPlayer app. Designed to offer a seamless gaming experience wherever possible, since the LDPlayer app is designed for gaming exclusively, you can get the best possible results from your gaming experience without compromise.
What's more, the app also supports countless popular Android gaming titles, making it a great option to consider if you've been looking for a seamless and reliable gaming experience. However, it's always important to consider that there are also many other great options available, such as the StarzMirror screen mirroring tool, if you've been having difficulty with playing your favorite content on the LDPlayer app.
So, if you have found yourself struggling with this, please don't leave it to chance; choose a reliable and effective screen mirroring solution instead.