Have you ever thought about screen mirroring your Xiaomi phone? If so, then there's a lot to consider, and our experts are on hand to help you find out more about screen mirroring your Xiaomi phone to a PC or TV device today.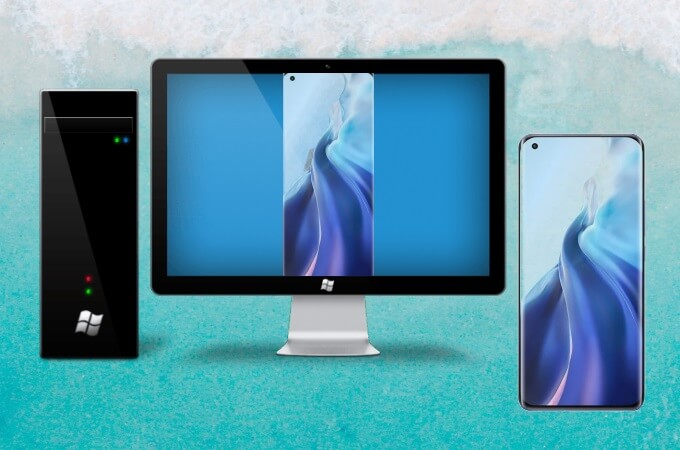 After all, sometimes, it's nice to enjoy our favorite content on a larger screen – which is where screen mirroring comes into play. So, why not consider this for your own content consumption goals, too – you might just find a new way to use your phone!
FAQs About Screen Mirroring Xiaomi
Before we get started, we should first start out by considering some of the most frequently asked questions that we often receive from people looking to learn about screen mirroring their Xiaomi phones.
Q1. Does Mi Have Screen Mirroring?
If you've ever wondered, does Mi have screen mirroring, then it's well worth considering that yes – Mi offers screen mirroring, which is available wirelessly through the screen-sharing app.
Q2. Does Xiaomi Support Miracast?
Xiaomi mobile devices typically support Miracast systems, as well as a specialist screen mirroring techniques that help you make the most of your screencasting efforts. This is mainly available for MIUI 11 systems, so if your Xiaomi device is running an older system, it may not be as effective.
Q3. Why MI Cast is not working?
There are many different reasons you might experience difficulties with Mi Cast. Generally, the most common reason that could complicate your attempts to use Mi Cast is that the devices are not connected to the same Wireless network. Alternatively, the issue could be due to not having Wireless display operations fully operational.
Q4. Does Redmi Support HDMI?
In many cases, HDMI connections can be a very easy way to connect your devices together for screen mirroring. However, this may not always be the case, and so it's crucial to consider that Redmi does not fully support HDMI connections.
Screen Mirroring Xiaomi Phone to TV
Now that we have covered some of the most crucial FAQs about screen mirroring your Xiaomi phone, we should take a look at how you can actually screen mirror your Xiaomi phone onto a TV device.
Perhaps the best way to go about this is to use the Miracast tool, which is inbuilt into Xiaomi phones as standard (and so could absolutely be a valuable option to consider).
1. How to Use Miracast to Screen Mirror a Xiaomi Phone to TV
If your TV device has Miracast enabled, you could consider using this feature to screen mirror your device. Plus, Miracast enables 4k screen sharing – but you'll need to purchase a specialist Miracast receiver or adapter in order to use it effectively.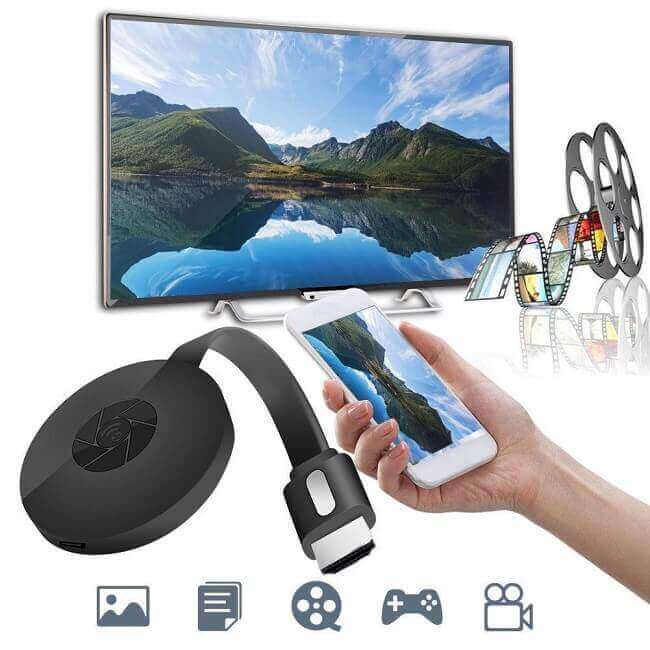 Roku players are among the most common options for screen mirroring using the Miracast tool; however, there are many other excellent options as well, such as the Microsoft Wireless Display adapter.
With this in mind, invest in the best dongle you can afford for your Miracast use, and try to follow the instructions closely to ensure the connection is established easily on your device.
While ever adapter is a little different, they typically work similarly;
1. Connect the dongle with your TV's HDMI port and a power outlet to ensure you're able to use the dongle easily.
2. You'll also need to ensure that screen mirroring is enabled on your device to help it run efficiently via Miracast, so check this from your device's Settings panel initially.
2. What if I Don't Have Miracast?
If your TV doesn't have Miracast support but you still want to screen mirror your Xiaomi phone onto a TV, we'd recommend purchasing a Google Chromecast or Amazon Firestick to establish a screen mirroring connection between your devices.
However, when purchasing any tool or app, be sure to check first that it will be compatible with your mobile device and TV, as this may not necessarily be the case in every scenario.
Screen Mirroring Xiaomi Phone to PC
At this point, we've considered how you can use the Miracast function to screen mirror your Xiaomi device onto a TV – but what about screen mirroring your Xiaomi phone onto a PC screen instead?
Well, if this is something you have been considering, there are several options you could potentially consider, which include the following tools.
1. StarzMirror
One of the most reliable tools you can use to screen mirror your Xiaomi phone to a PC device is the StarzMirror tool.
StarzMirror is specifically designed to make screen mirroring simple and effortless; what's more, since StarzMirror is especially effective for supporting your screen mirroring efforts to a PC, it's one of the most powerful tools on the market.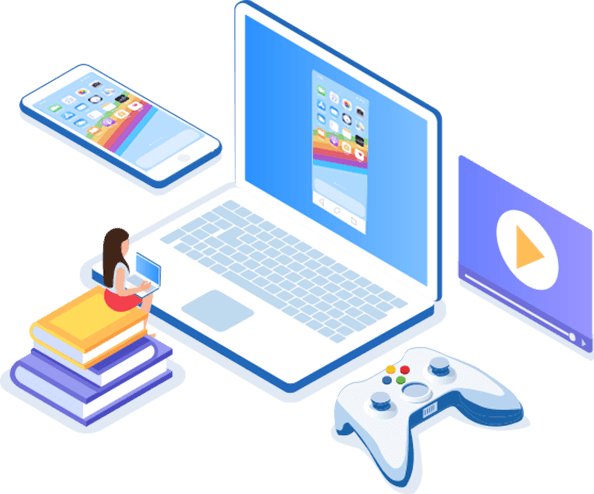 The software effortlessly controls your phone using a large laptop screen
Records or screenshots your phone's activities at any time
Supports iOS devices (above iOS 7) and most Android devices
Ability to Livestream a phone's audio and screen to Zoom, YouTube, among other platforms
The Features Of StarzMirror
In fact with StarzMirror, you can mirror anywhere up to six devices onto your PC simultaneously – well worth considering;
It also allows you to directly control your phone from your PC screen and controls, which could be a highly valuable option to consider;
It offers a free trial for new users;
The annual plan offers one of the most competitive and affordable prices of many other screen mirroring tools.
As such, this is something we would sincerely recommend you consider if you've been looking for a screen mirroring tool that ticks all the boxes.
How to Use StarzMirror to Mirror Xiaomi to PC?
Using StarzMirror is fortunately exceptionally simple, too.
Step1: Simply download the StarzMirror app from the main developers' website, ensuring your Anti Virus is working efficiently, and launch the app on your device.
Step2: Then, select the most appropriate screen mirroring method for your needs and proceed by following the on-screen instructions presented by the tool to begin establishing a connection between your Xiaomi phone and a PC device.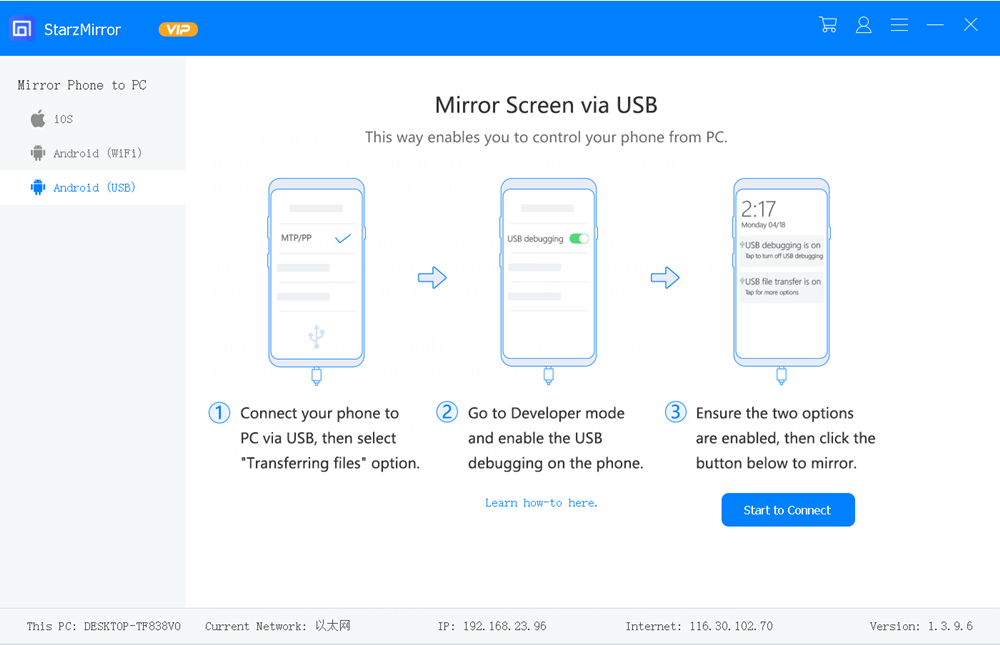 As the on-screen instructions showed:
1. Connect your phone to PC via USB, select "Transfer files" or "File transfer"
2. Turn on the developer mode and enable the USB debugging on the phone.
3. Click "Start to connect" to connect the phone to PC and mirror successfully.
Step3: Here you can start to control your Xiaomi phones from PC.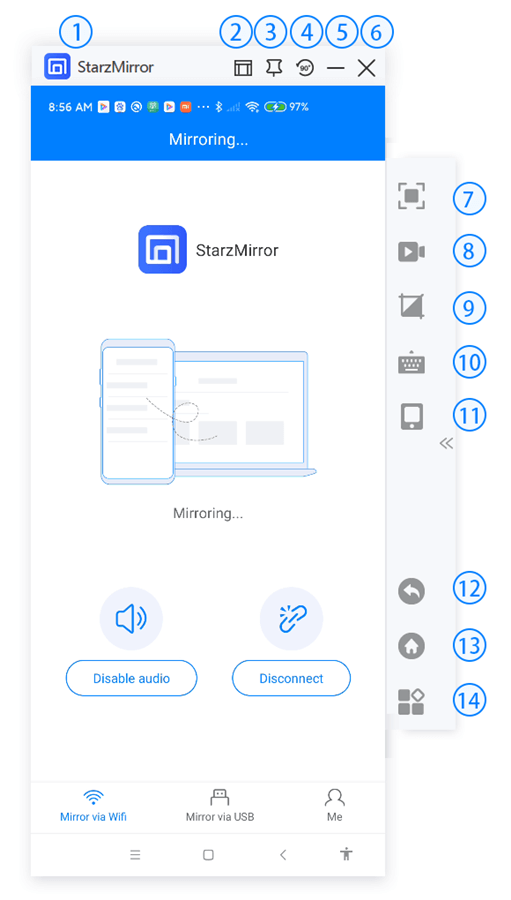 Learn the magic of StarzMirror.
2. LetsView
Another highly popular option that you could consider for your own screen mirroring needs for your Xiaomi phone is the LetsView tool.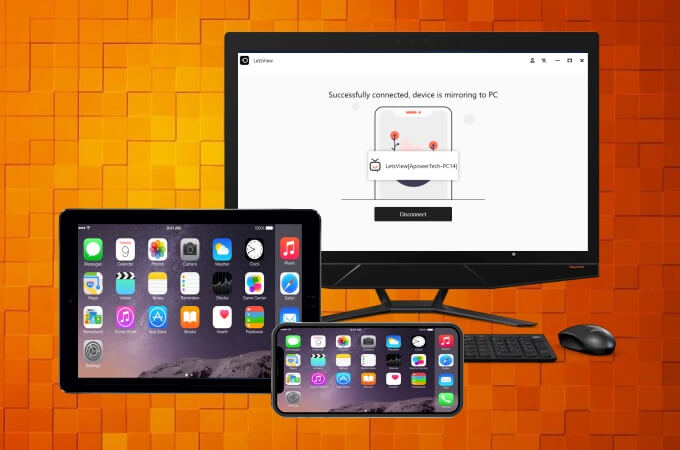 It's not quite as powerful, versatile, or reliable as the StarzMirror app; nevertheless, LetsView is incredibly popular for many people thanks to its affordability and value for money. In fact, LetsView is completely free to use – so, if a stable connection isn't as critical for your screen mirroring needs, it could be an option to consider.
Using the LetsView app is incredibly simple.
1. Connect your devices on the same WiFi network;
2. Download the LetsView app both onto your devices;
3. Select "Phone screen mirroring" to connect the phone to the PC.
3. Vysor
Coming in the third position, Vysor could be another good option to consider.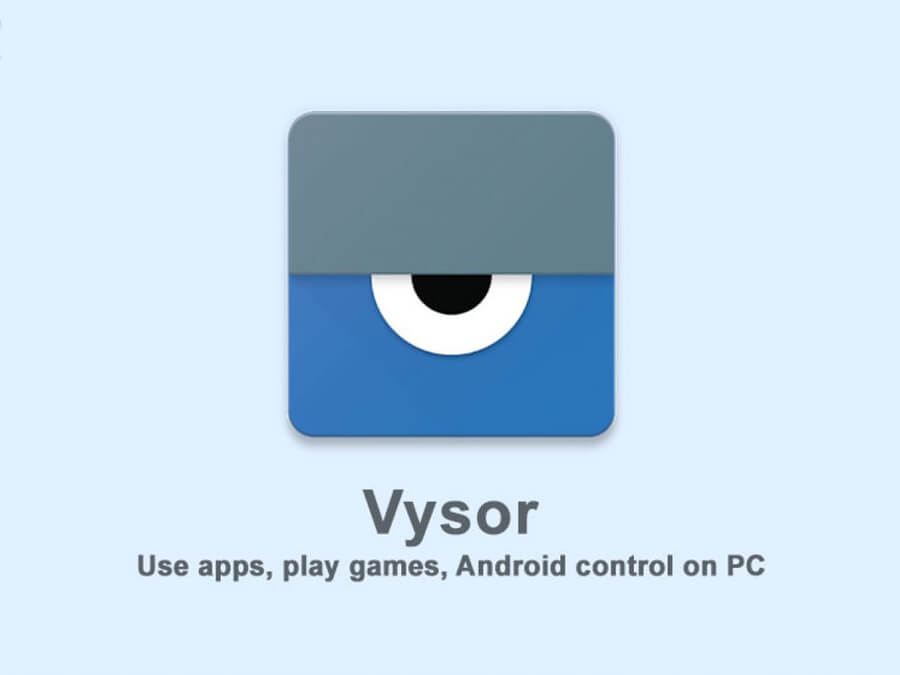 Vysor allows full control of your device after screen mirroring is connected, but it's a little more in-depth than some of the other options you could try.
It's also less powerful than the StarzMirror tool, and you can only stream in standard quality with the free version. Moreover, if you want to try wireless mirroring, you'll need to pay for the full premium upgrade.
With this thought in mind, it may often be more effective to consider screen mirroring with a tool such as StarzMirror, and Vysor might be better suited as a back-up option if previous tools didn't work for your device.
4. Mi PC Suite
One tool that you may not have heard of as regularly might be the Mi PC Suite tool.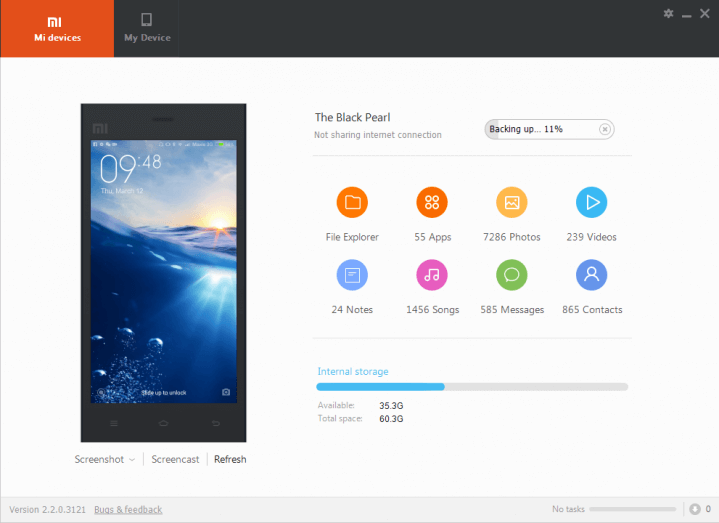 Perhaps most notable for its ability to automatically install any drivers you might require on your device to complete the screen mirroring connection, the Mi PC Suite works on both Xiaomi and Redmi smartphone devices, and is highly effective for screen mirroring onto Windows 10 and Windows 11 PCs.
Furthermore, the Mi PC Suite also offers numerous additional functions that could be valuable for your devices, such as file management, data recovery and backups, super flash support, and more. This makes it a valuable tool to consider investing in, potentially, even if you don't plan on using it for screen mirroring.
You may like: Top 5 Ways to Screen Mirroring Huawei Phone to TV/PC 2022
Conclusion
It can often seem hard to find the most effective screen mirroring solutions, but if you ask us, it shouldn't necessarily have to be this way. With this in mind, we sincerely hope today's guide will have given you some new food for thought with your own screen mirroring needs.
So, why leave this decision to chance – find the optimal solutions for your own screen mirroring needs with one of the options we've presented today.