Two-factor authentication on your Apple device is understandably crucial for the safety of your iPhone or iOS device – however, sometimes, you might prefer to disable the two-factor authentication instead. With this in mind, it's so critical that you've considered the different options open to you – and, fortunately, turning off two factor authentication on your Apple device doesn't need to be a major challenge!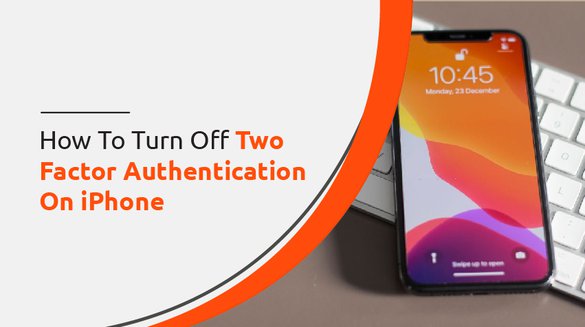 With this in mind, we have come up with several key tips to help you find out more about how to turn off two factor authentication on iPhone – and, hopefully, this will help you continue using your Apple device safely and securely overall.
What is Two Factor Authentication for Apple ID?
Security is paramount for your device – and this is something that Apple understands well. With this in mind, they implemented two-factor authentication for their iOS users, ensuring that your device is always protected (even if it should fall into the wrong hands).
Generally speaking, two-factor authentication will rely on your normal passcode access, as well as additional authentication methods, which may include one of the two following verification methods:
1.Verification codes sent to a trusted device
2.Trusted phone numbers may also receive a verification code for new logins
Can I Turn Off Two Factor Authentication?
Through two-factor authentication, your device is protected from prying eyes gaining access. However, if you have implemented two-factor authentication but would rather disable the system, there are a couple of ways that you can go about this.
Before we look any further, we should begin by pointing out that you won't be able to turn the system off for the first two weeks following two-factor authentication activation.
However, once the two weeks have passed, you should be able to disable two-factor authentication using the iCloud method. Alternatively, if you can't wait, the StarzSoft KeyPass tool can effectively remove two factor authentication without having to wait.
How to Turn Off Two Factor Authentication on iPhone with StarzSoft KeyPass
Two-factor authentication exists to provide additional security for your iOS device, but not everyone finds this useful. As such, if you would prefer to disable two factor authentication on your device but have already set the system up, it's fortunately not impossible to remove the authentication from your device. The easiest way may be to use StarzSoft KeyPass, the leading iPhone unlocking software – but logging into iCloud may offer an alternative.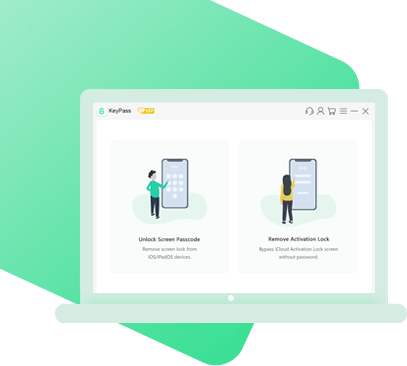 It can bypass iPhone lock screen without previous owner or password
It ensures 100% success rate for you to unlock your iPhone/iPad/iPod touch
Fast & easy to unlock your iPhone, no tech required
Supports all versions of iOS & iPad OS
Free trial is available for you!
If you have been looking for a method to remove two factor authentication from your Apple device, but you've thus far been unsuccessful, don't panic; the StarzSoft KeyPass tool could be just the opportunity you need!
Indeed, not only does the KeyPass tool offer an incredible efficacy of roughly 98%, but it also comes with a money-back guarantee just in case it doesn't work! Meanwhile, the tool is effective for all manner of iPhone unlocking needs, not just two-factor authentication; in fact, it can help unlock 4-digit and 6-digit passcodes, along with Touch ID and Face ID.
1. How to Use the StarzSoft KeyPass Tool
How do you use StarzSoft KeyPass? Generally speaking, the StarzSoft KeyPass tool can be used in just three simple steps, and with this in mind, it's crucial to consider whether or not this might offer a valuable solution for your unlocking needs.  
#1 Step One: Launching the Tool
As you might expect, the first step in using StarzSoft KeyPass to unlock your iPhone device is to download and launch the tool. Once the app has opened, you should then select the "unlock screen passcode" function and click Start to proceed with the process. Always ensure you are ready to begin the process before you complete this first step.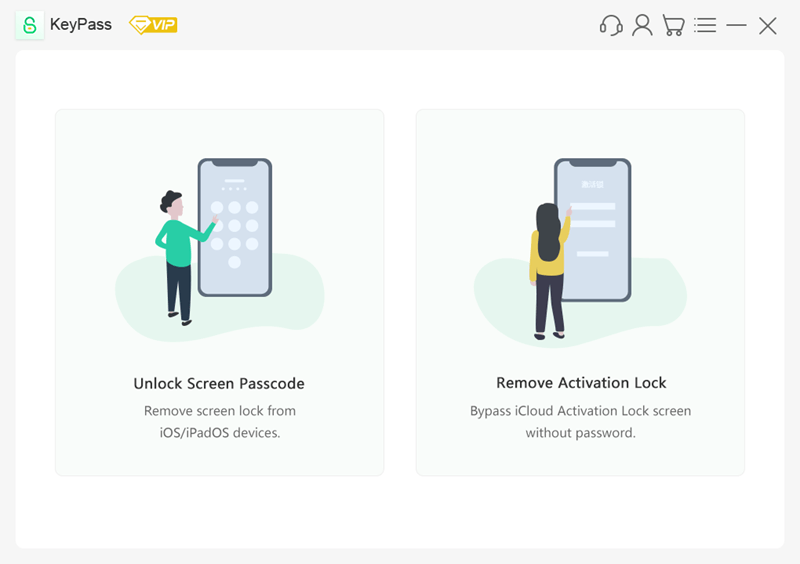 At this point, you will then be prompted by the tool to connect your iPhone device using a USB cable; you will need to keep the iPhone connected at all times once you have started, as disconnecting the device may result in the phone being permanently locked.
#2 Step Two: Firmware Download
Next up, you'll need to download the necessary firmware onto your computer to begin the unlocking process. This is mostly automated by the StarzSoft KeyPass tool; all you need to do initially is ensure the correct device model is showing and choose a suitable location to save the firmware file on your computer.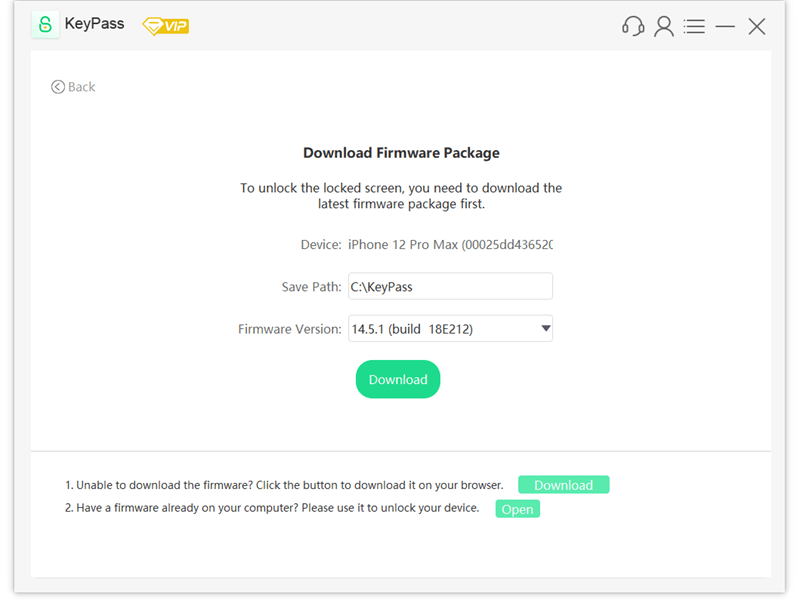 Press "Download" to begin installing the firmware onto your computer; you will still need to keep your iPhone connected at all times in this case. You will also need to ensure that your computer remains connected to the internet at all times to allow the download to progress smoothly.
Once the firmware package has been downloaded, StarzSoft KeyPass will automatically verify the file to ensure that the firmware has been installed correctly onto your device. Once this step has been completed, you can then move to the third and final step.
#3 Step Three: Remove Two Factor Authentication Locks from Your Device
Finally, all that's left is to finalize the two factor authentication lock removal – and, fortunately, this is incredibly simple, and the process is mostly automated as standard. All you'll need to do is press a few buttons, and the software will automatically begin unlocking your device.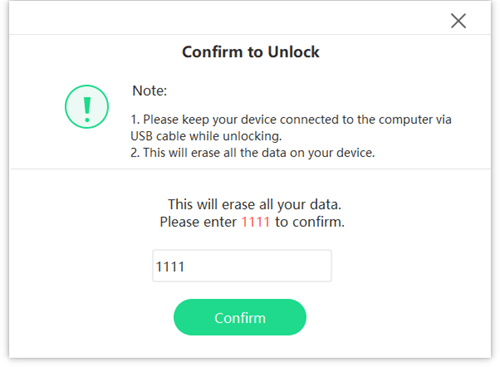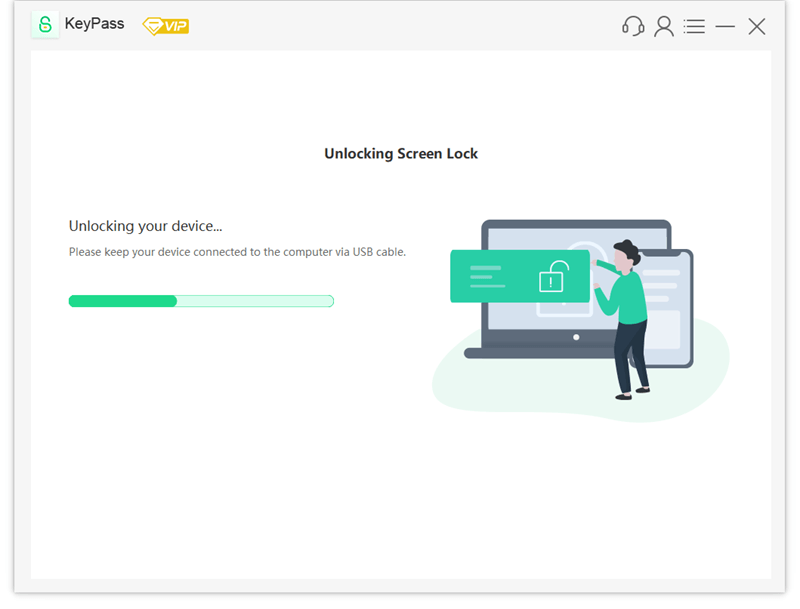 Start by pressing "Continue" when you see confirmation that the firmware is ready; then, you'll need to enter the confirmation code (1111) when prompted to check you're completely happy to unlock your iPhone device. After doing so, all you need to do is sit back and wait while KeyPass unlocks your device; this should only take a few minutes if you have a good internet connection, and your device will soon be fresh and ready to use again, as good as new!
2. Does StarzSoft KeyPass Really Work?
Does the StarzSoft KeyPass tool genuinely work? Before you download any iPhone unlocking tool, it's highly worth considering the efficacy and reliability of the tool to ensure you're not just wasting your time.
Fortunately, though, KeyPass is one of the most highly rated and trusted online iPhone unlocking tools. In fact, it's even been rated by numerous other tech websites, including iMore, the Tech Times (who rated it as the "ace of the hole for your activation lock-related issues," and iPhone Hacks.
3. Always Take a Backup of Data Before Unlocking Your Device
Before you attempt to use the StarzSoft KeyPass tool, you must start by taking a full backup if there's any data on your iPhone device that you want to keep. When we refer to data, this could include music, photos, videos, notes, and the like.
Indeed, the StarzSoft tool is incredibly effective for unlocking your iPhone or iOS devices; however, it does need to remove all data from your device to be able to offer this uncompromising level of support. Fortunately, though, by taking a backup of all data before unlocking your iPhone, you can restore all of your information onto your device once the unlock has completed, so there's no reason to worry!
4. Download KeyPass From the Main Developer's Website
In some cases, people assume that downloading tools and software such as StarzSoft KeyPass from third-party websites will offer a cheaper solution – however, this is an incredibly dangerous decision to make.
Indeed, while we all like to hope that other people would be honest online, it's not impossible for third-party downloads to be infected with incredibly nasty viruses and malware. When installed on your device, these can wreak a great deal of damage, including stealing your personal and financial data overall. What's more, since it's free to download the software directly from the main developers' website, there's really no reason to look anywhere else anyway!
An Alternative: Disabling Two Factor Authentication Through iCloud
To solve the "How to turn off two factor authentication on iPhone" problem, as an alternative solution, if you've disabled two-factor authentication but would prefer to turn it off, you can do so by,
Step1: Navigating to the iCloud.com website and logging in with your iCloud account.
Step2: Then, head to your profile page and find the security page before finding the heading that reads "Two-Step Verification."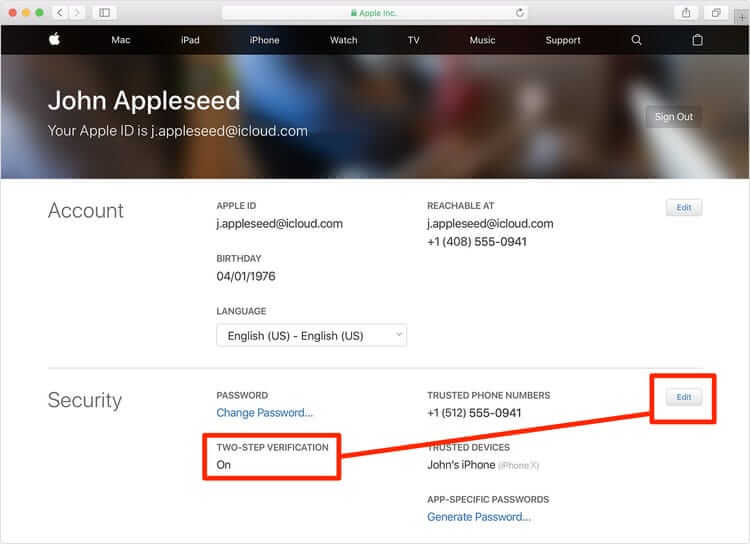 Step3: On this section, select edit and then switch Two-Step Verification to off.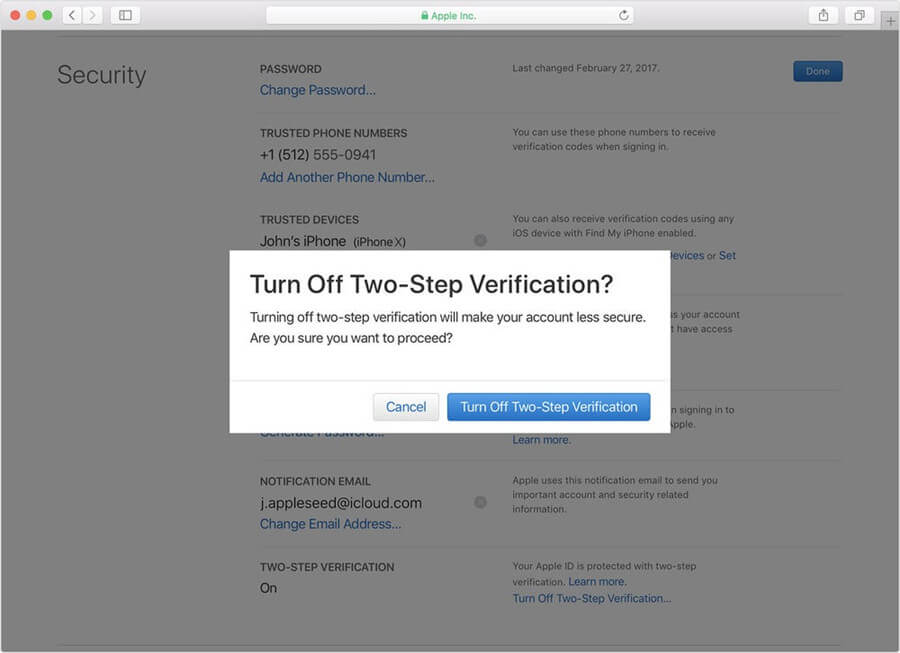 This is potentially a very quick method, but you'll need to answer a security question to complete the process. As such, if you're not sure of your security question answers (don't worry – you're not alone) you may want to consider an alternate solution such as using KeyPass instead.
Final Thoughts
While two-factor authentication is a valuable addition to your iPhone device, you may need to disable this authentication when circumstances change. However, this can seem a little difficult, in many cases – but it doesn't have to be!
As such, if you have been looking for the most effective iPhone unlocking solutions to remove two factor authentication from your apple device, why not give StarzSoft KeyPass a try instead? The tool's excellent success rate and impressive stats ensure that it's one of the most highly regarded iPhone unlocking software solutions online – and, better yet, it's also almost effortless to use.