Many iPhone users complained that the "iPhone is disabled" notification appeared on the lock screen of their iPhone 6/7/8/xr/11/12/13, with the message "iPhone is disabled connect to iTunes or iPhone is disabled try again in xx minutes." It simply implies that if your iPhone's security function is ever triggered, it will be disabled and you will be unable to unlock it normally.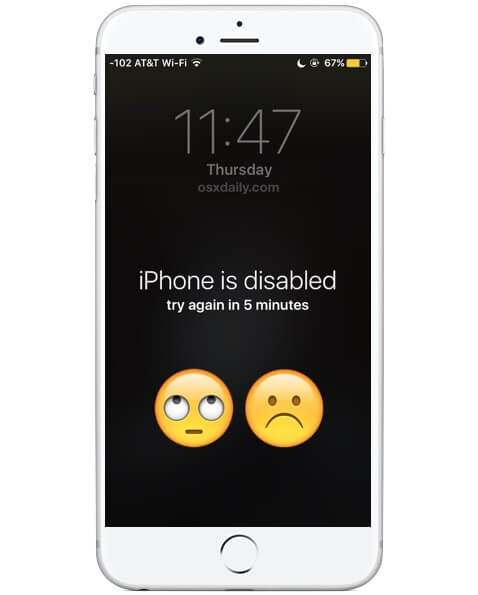 Ever struggled with the "iPhone has been disabled" message and are quite tired of seeing it? Well, we're here to help you out. Read on!
Why Did Your iPhone Get Disabled?
1.Your iPhones come with certain security measures (courtesy of Apple Inc.) that are meant to protect your privacy and keep your data safe.
2.These features are meant to prevent unauthorized people from accessing your phone and locking your device. For security reasons, an iPhone is disabled.
3.Otherwise, a hacker might attempt every conceivable combination until they got into your phone.
4.An iPhone/iPad could become disabled if kids mess with it and get locked out.
How Your iPhone Get Disabled?
When you input an erroneous passcode several times, your iPhone assumes it's an unauthorized user attempting to access your data. Your iPhone disables the entire system to secure the data, resulting in an error message on your screen stating that your device is disabled.
| | |
| --- | --- |
| 6 Times Failed Passcode | Disabled for 1 min |
| 7 Times Failed Passcode | Disabled for 5 min |
| 8 Times Failed Passcode | Disabled for 15 min |
| 10 Times Failed Passcode | Disabled for 1 hour |
| Over 10 Times Failed Passcode | iPhone is Disabled |
If your iPhone is locked down after ten failed attempts to enter your passcode, there's another possibility: you may have programmed your iPhone to wipe itself after those ten failed attempts. While this is a great security feature in the event of a lost iPhone, it might be aggravating if you haven't backed up your account in a long time.
If you find yourself with a disabled iPhone, there are a few options for getting your smartphone working again. If you've recently backed up your iPhone to iCloud or iTunes, these recovery procedures will be the most effective. You'll certainly lose some of your data if you don't follow these procedures, but it's still worth it to get your iPhone running again. So, how to undisable an iPhone?
There are a few methods with which this can be achieved. We'll look at a few of them in this article and show you how to go about the process.
Unlock a Disabled iPhone with StarzSoft KeyPass (100% Work & Safe)
To undisable iPhone, third-party apps usually come in handy and none so more than StarzSoft KeyPass.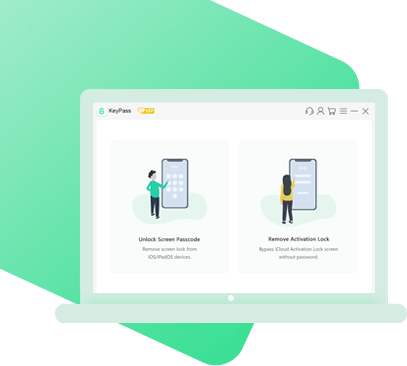 It can bypass iPhone lock screen without previous owner or password
It ensures 100% success rate for you to unlock your iPhone/iPad/iPod touch
Fast & easy to unlock your iPhone, no tech required
Supports all versions of iOS & iPad OS
Free trial is available for you!
Starzsoft KeyPass helps you do this on your iPhone in three steps.
Step 1: Download and launch StarzSoft KeyPass
On your PC, download and install StarzSoft KeyPass and launch it once completed. After launch, two modes will be presented to you, select "Unlock Screen Passcode" mode, and after, select "start". Take note of the following: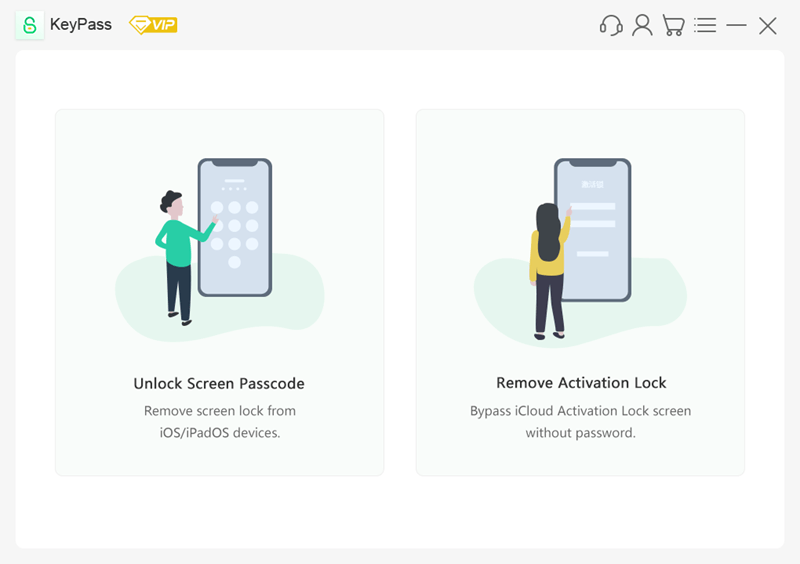 Please be warned that :
1. After unlocking your device, all of your data will be wiped.
2. The iOS version will be upgraded to the most recent version.
3. Make sure your gadget has enough battery life.
4. If Find My iPhone/iPad is turned on, you'll need to input your iCloud password to set up your device after unlocking it.
Now, use your USB cable to connect your iPhone to your computer and click "Next". At this point Keypass will begin detection and loading of your device data.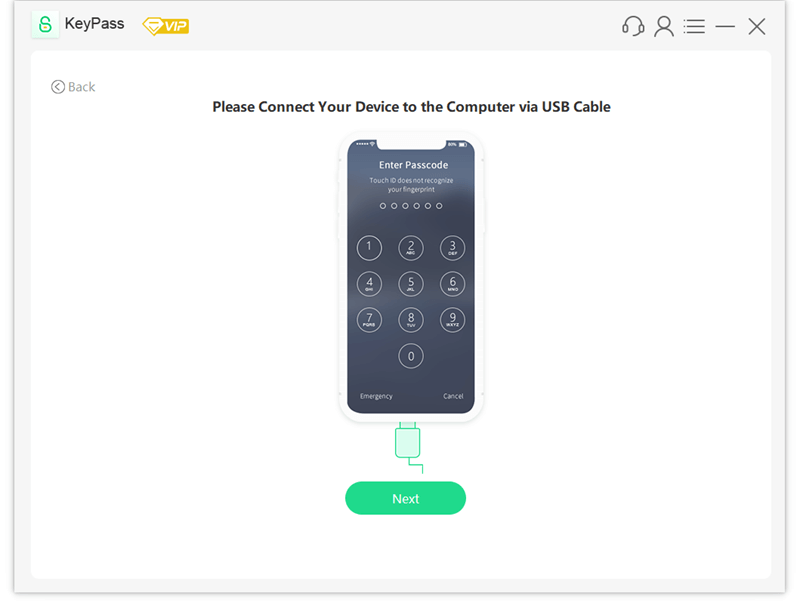 Step 2: Verify and Download Firmware Package
Here, you'll be asked to verify your device information and then proceed to download the firmware package as given by the app.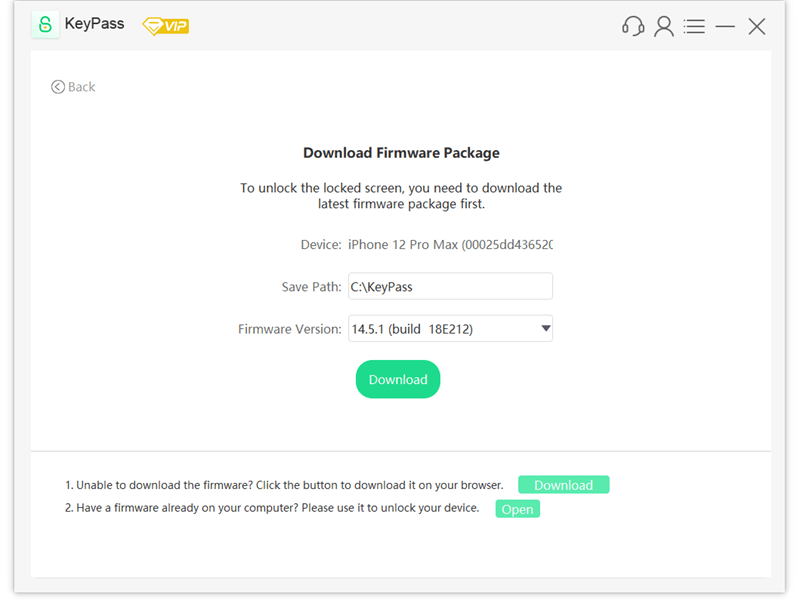 Select "Download" to continue. While this might take a little while, make sure your iPhone remains connected to your computer through this process. Once the download is complete, the firmware package is immediately verified In just a matter of seconds.
Step 3: Begin Process to Unlock Passcode
After verification is complete, you get a message saying "Firmware is ready"; click continue to proceed. A pop-up notice will come up. Read the notice carefully, enter "1111" as the four-digit passcode and click confirm. Your smartphone will be unlocked by KeyPass.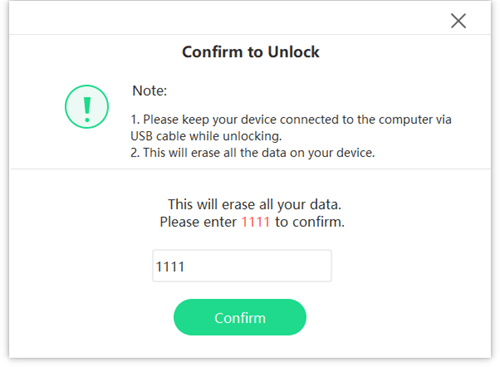 Please use a USB cable to connect your gadget to your computer. Your disabled device's passcode/Touch ID/Face ID will be deleted in a matter of minutes.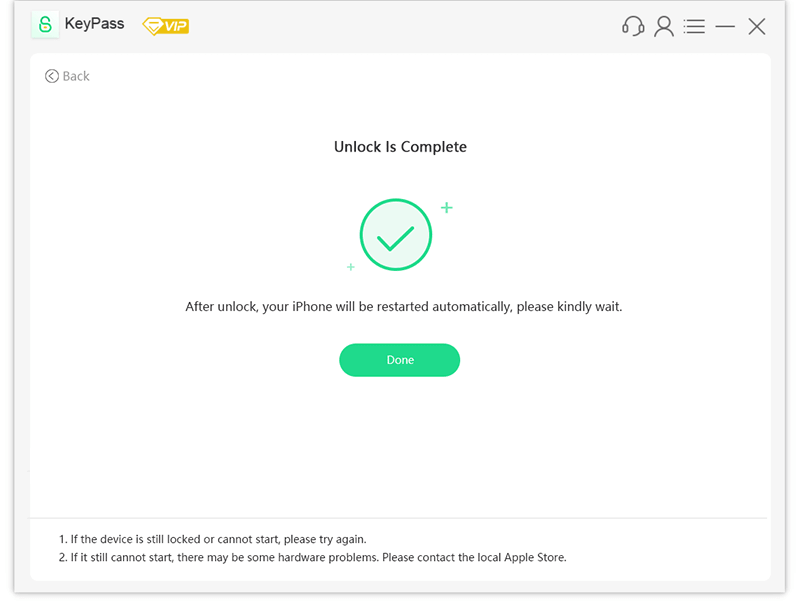 Congratulations! Your iPhone has been unlocked.
Further Reading: [Solved] How to Bypass Apple Activation Lock on iPhone or iPad
How to Undisable iPhone Using iTunes
The iTunes app is the normal and certified way to restore an iPhone's functionality. You can restore your iPhone using iTunes, which will clear the disabled error message from your device.
You must have the most recent version of iTunes installed on your computer to use this procedure. Keep in mind that this will wipe out all of the data on your smartphone. That means all of your stuff on your iPhone, including photos, videos, apps, and anything else, will be erased. If you're ready to go, the steps below should show you how to disable your iPhone using the iTunes app.
Step 1: Using an appropriate cable, connect your iPhone to your computer.
Step 2: On your computer, open the most recent version of iTunes using your favorite method.
Step 3: iTunes will detect your device and a device icon will appear on the UI. After clicking the icon, go to the left sidebar and select the Summary tab.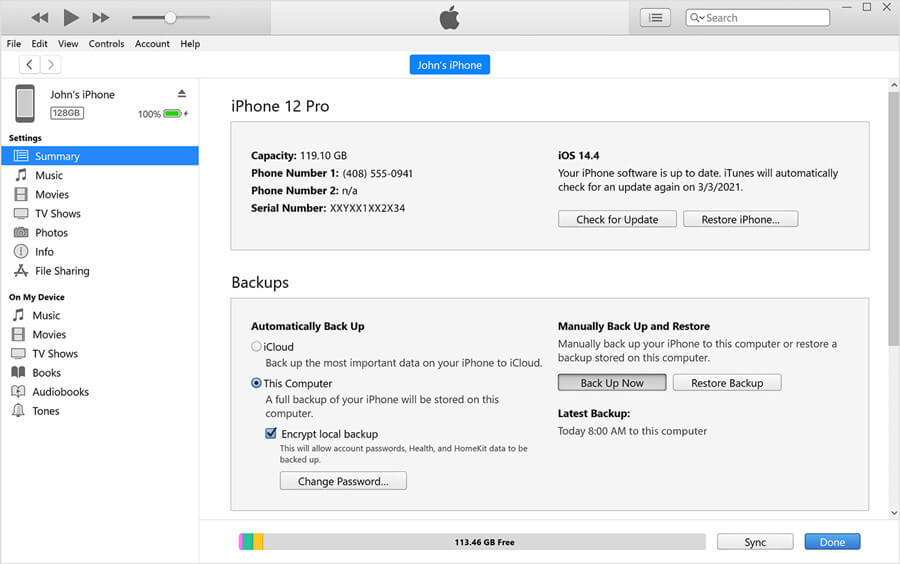 Step 4: On the next screen, on the right-hand side pane, you'll see a button that says Restore iPhone. To restore your device using iTunes, click the button.

Allow for an iTunes restore of your iPhone. When it's finished, your iPhone will restart properly, and the disabled message will no longer appear on the screen. That's how you use iTunes to restore a disabled iPhone.
How to Undisable iPhone Using iCloud
If your iPhone's iCloud service is enabled, you can also utilize this Apple service to recover a disabled iPhone. Follow the procedures indicated below to discover how to recover a disabled iPhone using iCloud:
Step 1: Open a web browser on your computer and go to iCloud.com. Use your Apple ID and password to log in.
Step 2: Select "All Devices" from the "Find My iPhone" menu.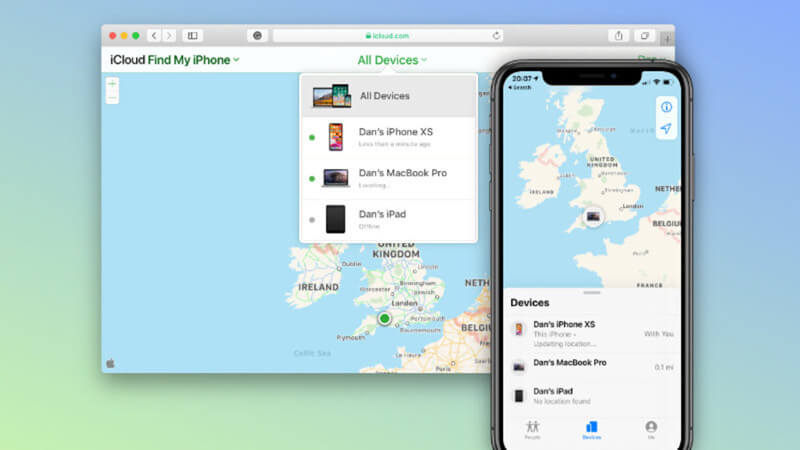 Step 3: From the list of devices, choose the disabled device. Confirm that you want to "Erase iPhone"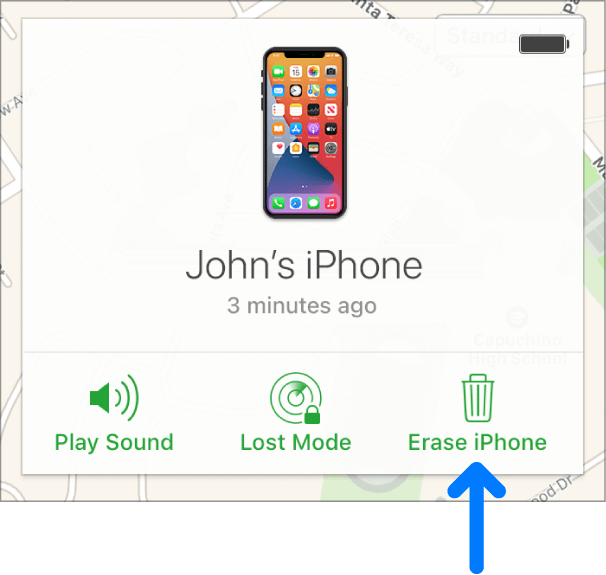 It will remove all data from your iPhone. You can restore the iPhone from your iCloud backup after the erase is complete.
How to Undisable iPhone Using the Recovery Mode
If the iTunes and iCloud methods don't work for you, fret not, there's still one more method you could employ, the recovery method. This is advisable if your computer doesn't recognize your iPhone or says it's in recovery mode. Follow the following steps.
Step1: Plug your iPhone into your computer using an appropriate USB cable. If it doesn't open automatically, launch iTunes manually. If your Mac is updated to Catalina, open Finder.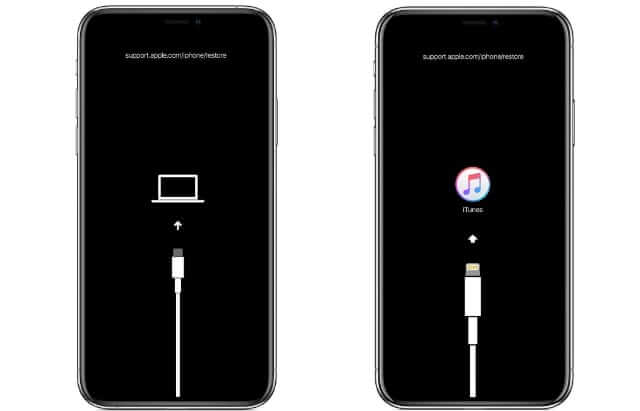 Step2: At this point, depending on the model of your iPhone, force-restart your phone.
Step3: Once it enters recovery mode, locate your device on iTunes or Finder and select it.
Step4: You'll get a pop-up asking you if you want to restore or update. Select "Restore".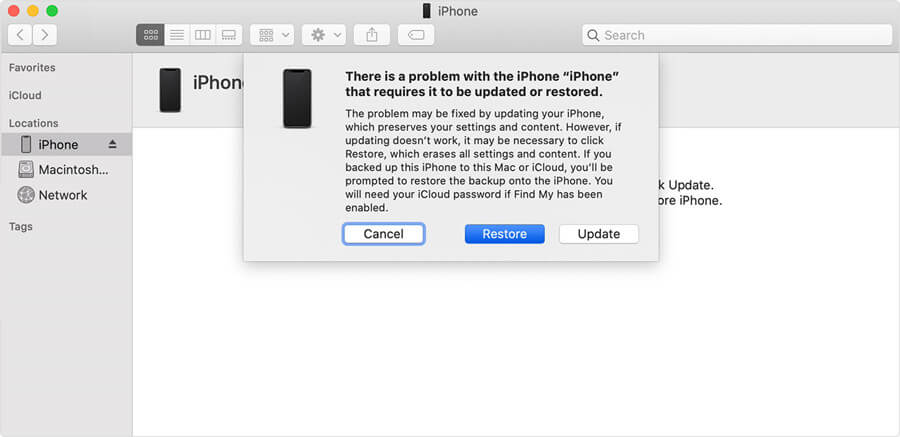 After your device has been restored, it'll start up as a new iPhone. Follow the set-up process and prompted and when asked to recover your backup, choose the latest backup you have. It could be from your iTunes, iCloud or Finder.
To force restart your iPhone, follow the steps below as applies to your device: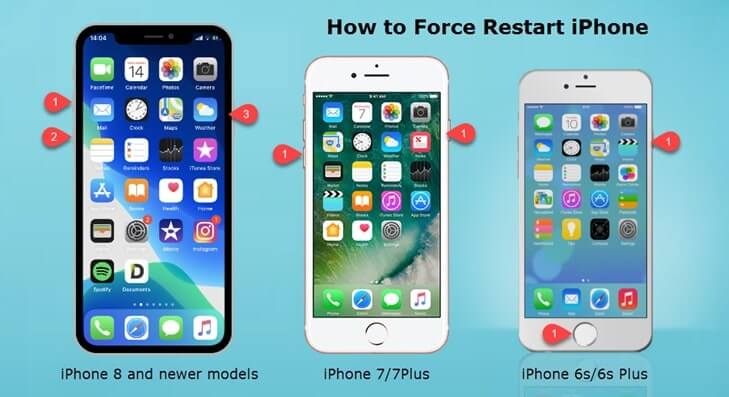 For iPhone 8, iPhone 8 Plus, SE (2020), and iPhone X and subsequent models: To access the power off slider, press and hold the side button and one of the volume buttons at the same time. With the slider, turn off your gadget. While holding the side button, connect your gadget to your computer. Hold the side button down until your phone displays the recovery mode screen.
For iPhone 7 and 7 Plus. Press and hold the side (or top) button until the power off slider displays. With the slider, turn off your gadget. Hold the volume down button while connecting your gadget to your computer. Hold the volume down button until your phone displays the recovery mode screen.
For the iPhone 6s or before. Press and hold the side (or top) button until the power off slider displays on Turn your device off. While holding the home button, connect your device to your computer. Hold the home button down until your phone displays the recovery mode screen.
With these few methods, you now have various ways to deal with this pesky issue of how to undisable an iPhone.
Bonus: How To Avoid Disabling Your iPhone (Coupon Included)
Having an iPhone that isn't working isn't fun. Here's how you can prevent that from happening again.
Tip1: Create a new passcode as follows: Paul Wagenseil, the security editor of Tom's Guide, suggests using a 6-digit passcode generated by a random number generator.
Tip2: Memorize the number and write it down on a piece of paper in a secure location. In the Touch ID & Passcode section of Settings, you can update your passcode.
Tip3: Use Touch ID or Face ID: You'll need an iPhone with a fingerprint reader (from the iPhone 5s to the iPhone 8 Plus) or an iPhone X or later that supports face recognition to use this technique. You should still establish a passcode as a backup in case your fingerprint can't be read.
Coupon Code for StarzSoft KeyPass: 10OFF-KP.(Available in 2021)
Conclusion
For any of your iPhone 5/6/7/8/xr/11/12/13, hope this guide will help you solve the problem " How to undisable the iPhone".
Among the unlock iPhone/iPad tool, StarzSoft is easy & safe to use, one-stop to unlock your 4/6 digits code, face id, touch id even remove your apple id. Let's get a try!