There is no questioning that the iPhone has incredible functionality and gives us a lot of alternatives.
Even though it's a pretty rare occurrence, some users may struggle with new mobile operating systems, including the iOS.
One such issue faced by new iPhone users is that their device seems to be stuck in the repair mode or on the "Approve this iPhone" screen.
However, the key is to take the right measures to fix this error and you will have your perfectly-functional device back in no time.
Why Can't Approve this iPhone?
The moment the "can't approve this iPhone" screen appears, most users are likely to worry about the same and wonder why did this happen to their device.
You could question whether the issue is with the software every time you run into it. There is an additional message displayed beneath "Approve This iPhone" – To accept this iPhone, go to a different device that is connected to iCloud.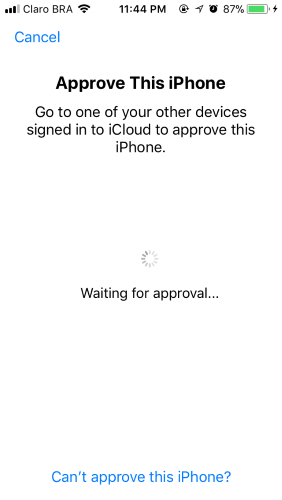 The approval process occasionally does seem to take a lot longer. Although it guarantees a high degree of protection, this security method can occasionally become a nuisance.
The error may have the iCloud Keychain and two-factor authentication as additional factors. You can partially resolve this issue by turning off two-factor authentication. This, however, is not really a long-term answer to the problem.
You might have had an account on another phone in the past, which would prevent you from reaching the authentication tab. The iCloud keyChain appears to be the major source of the issue. Despite the necessity of this security mechanism, the issue causes frustration.
Scroll down to get your hands on the solution to the issue.
How to Fix Can't Approve this iPhone?
Below are a few measures that can assist in getting rid of the "can't approve this iPhone" message.
1. StarzSoft Fixcon
One of the most amazing and easy to pull-off solution to "can't approve this iPhone" is to take the assistance of StarzSoft Fixcon.
Both novice and experienced users may find it challenging to resolve iOS and iPadOS issues without losing data or visiting an Apple Store.
With the StarzSoft Fixcon programme, problems with iOS devices can be quickly fixed. The process is over in a matter of minutes.
And not only the "can't approve this iPhone" error, Fixcon is a super effective utility that can fix over 150 system issues affecting iOS, tablet OS, and tvOS without having any effect on your data.
Here's a detailed demonstration of how to use this tool to resolve this major iOS system issue, that too without losing any of your precious data.
Step 1: Launch StarzSoft Fixcon and choose the Standard Repair radio button.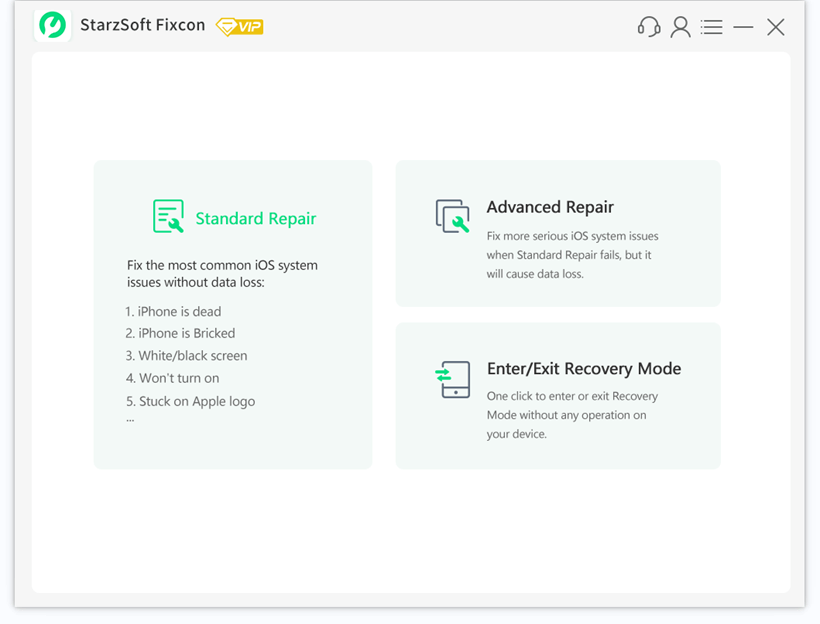 Step 2: Attach the phone or tablet to the computer using a Lightning USB adapter.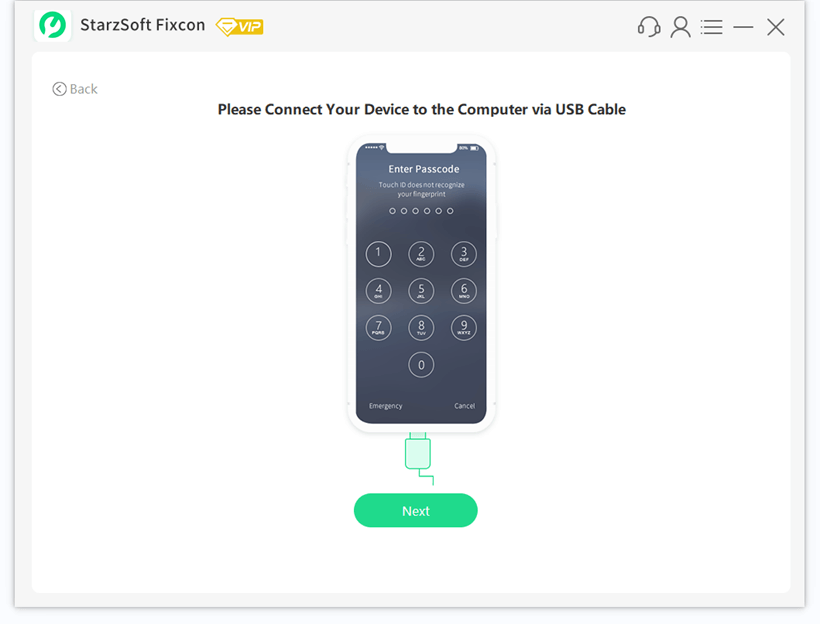 Step 3: Go to the Download tab after the Fixcon programme has identified your iPhone, select the firmware you want to install, and then click on it.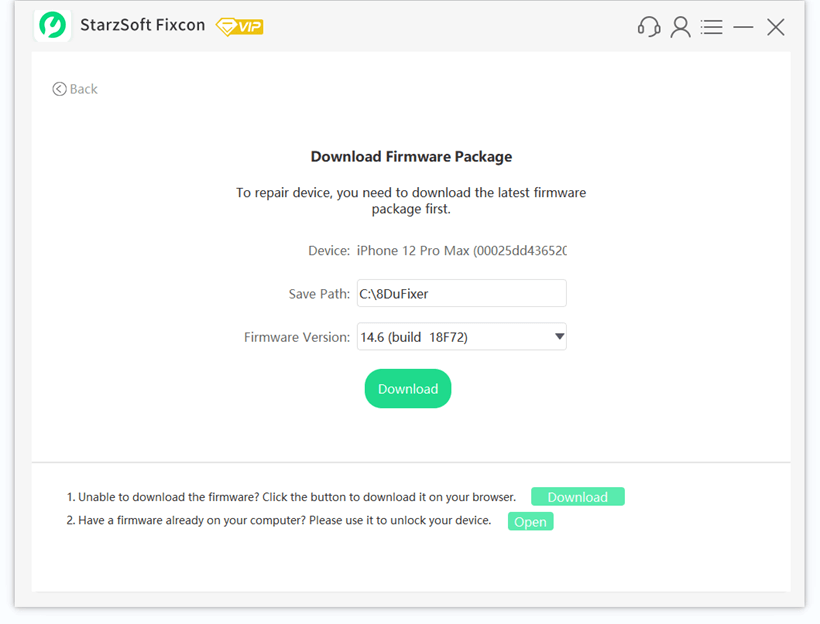 Note: You can select Next if StarzSoft Fixcon has been unable to recognise your device.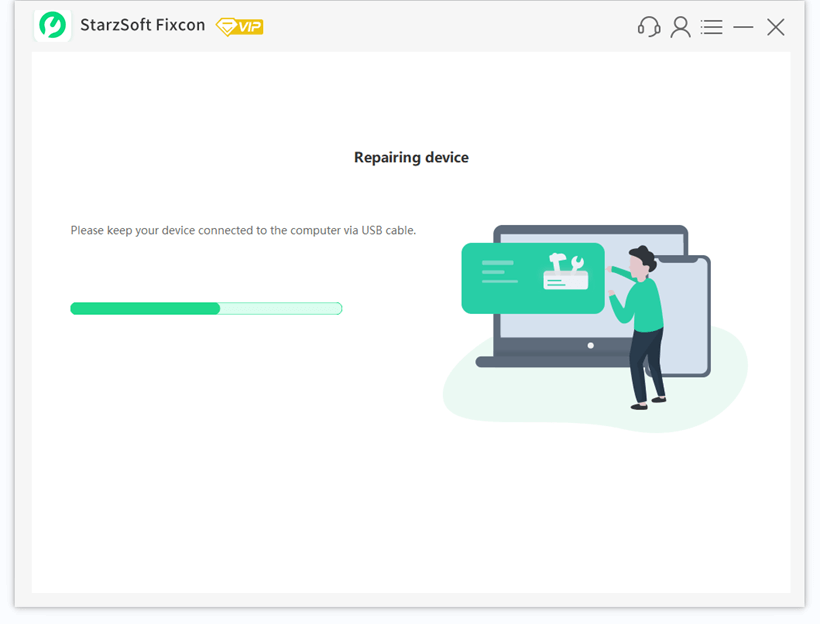 Step 4: After downloading the software, press the Proceed button and start the repair procedure. The process could be finished in a short amount of time.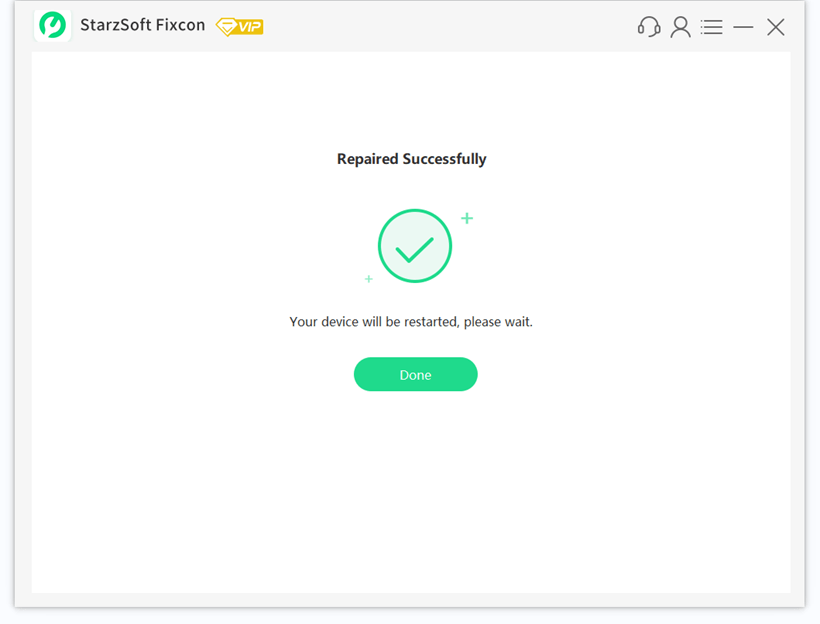 It won't be an overstatement that StarzSoft Fixcon is one of the greatest fixes for iOS technical errors.
Use the programme to help solve the problem with only one click if you are unsure how to access or exit recovery mode.
Use the regular repair mode to assist resolve system problems without losing data if you are experiencing the apple logo stuck or other system problems.
Try to advance, which would be more powerful, if normal mode is unable to solve that problem.
2. Turn off Two-Factor Authentication
Your Apple ID is protected by an additional security layer known as "two-factor authentication." It guarantees that you are just making use of the same phone and accounts.
For that, you might wish to be conscious of your password. You may access the account on other platforms, including Mac, iPad, and iPhone, thanks to this specific feature.
The problem emerges when your new device's authenticity cannot be verified. You can try disabling authentication by taking the following actions:
Step 1. You can navigate to the topmost corner and click the Cancel button once Approve This phone shows on the display of your new smartphone.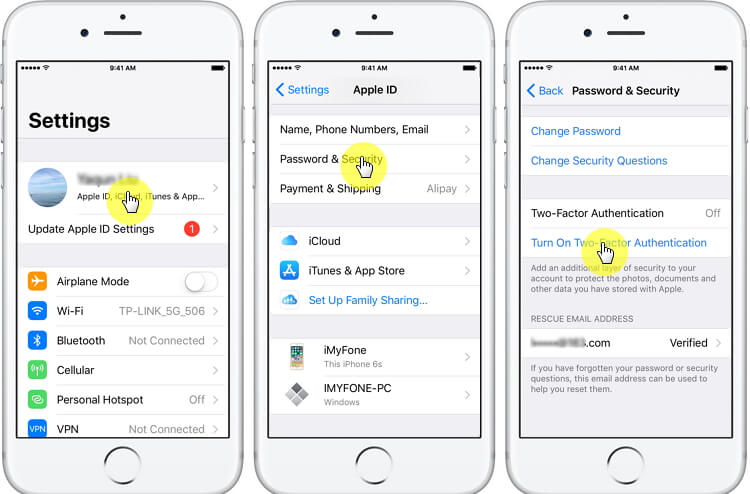 Step 2. Locate your Apple ID by going to Settings on your iPhone. After that, choose Password & Security, and then turn off two-factor verification by clicking the button.
Step 3. Your Iphone ID and password will then need to be reset. This won't affect the data on your device. Additionally, you will get an email with a link to switch off two-factor authentication.
Step 4. Approve the iPhone again after that.
3. By Turning off the iCloud Keychain
Your username or ID may one day need to be stored somewhere. You cannot simply assume that you will remember every password at once! In this manner, iCloud was created.
Your login information and credit card are stored for you.
What if this particular programme begins to cause issues for you?
This is a method which you can try regardless of whether it works or not. Your keychain may contain outdated or incorrect passwords that won't function on the new phone.
The only option for you may then be to turn it off.
Step 1: On the iPhone screen that says "Can't approve," click the Cancel button in the top left corner.
Step 2: Select Settings. Select "Apple ID (Your Name)" Select iCloud > Disable iCloud Keychain.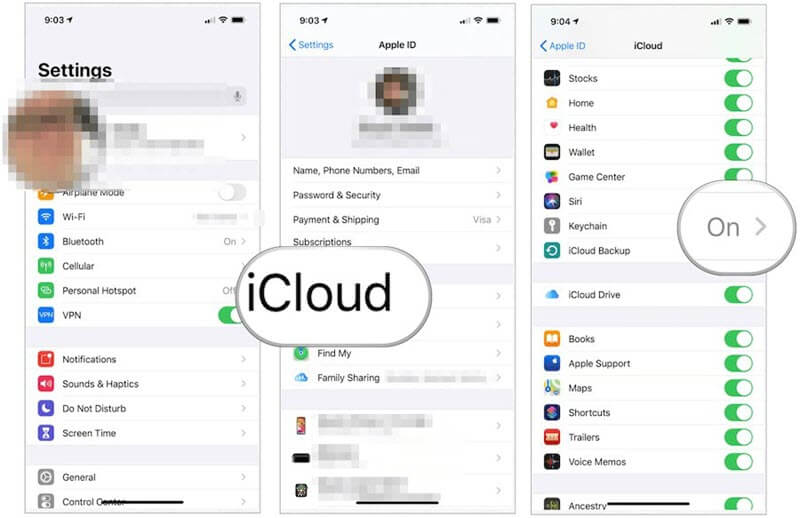 Step 3: Restart your iPhone after resetting the iCloud keychain.
Step 4: Select Settings. Tap on the name (Apple ID) > Select iCloud > Reverse the process to turn off iCloud Keychain.
Conclusion
Having the ability to approve iPhone and/or iPad is necessary to access iCloud data. Mentioned above are some options for configuring your iPhone for authorization.
Either enable iCloud Keychain or turn off the two-factor authentication safety mechanism to discover how to authorize the iPhone.
However, using StarzSoft Fixcon comes to the rescue and let's you fix an iPhone with stuck screens and so much more, that too totally free of charge.