Getting locked out of your Apple device can be extremely inconvenient, especially if you have forgotten your Apple ID and passcode. Apart from the tips that you might find, you are also very likely to come across a tool known as Bypassicloud7activation, which has garnered a lot of attention in the past few months and it is a tool that theoretically allows you to bypass iCloud activation locks on many Apple devices.
Of course, the question on everyone's mind when they first hear this is: does the tool work? Well, in reality, the answer to that question might be a lot more complicated than a yes or a no, so before you decide to go ahead and download the tool, we recommend that you read this full article to find an answer by yourself.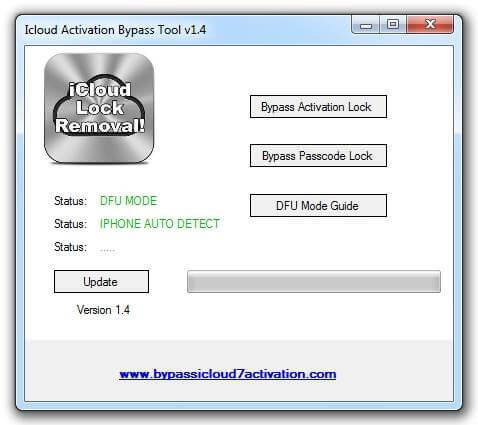 Full Review of Bypassicloud7activation. Com
What is Bypassicloud7activation?
Bypassicloud7activation is a website and program that is completely free to use. The website allows you to unlock your iPhone or iPad without the iCloud activation code.
This can be extremely useful in cases where you have forgotten your iCloud passcode or you have had to factory reset your phone only to realize that you do not remember your credentials for logging back into your device. Essentially, the website is an unlocking tool for Apple devices that can be used by users seeking to unlock their devices without a passcode.
How to Use Bypassicloud7activation?
To use the bypassicloud7activation you will need to download and install it on your device. Once the program has been installed on your computer you will be able to connect the Apple device that you are trying to unlock to your computer using a USB cable. After that, the process follows some very simple steps.
1. The software will automatically check and detect your device. This will include detection of your device's IMEI number.
2. There will be a "Bypass Activation Lock" option that you can click on. Once you have clicked on it, the process of unlocking your device will start. At this point, there is nothing for you to do other than sitting back and wait for the process to be completed.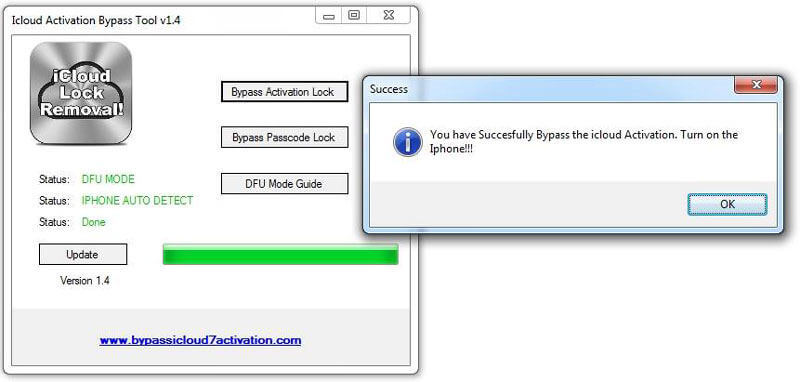 3. Once you get the message that the process has been completed you can remove the USB cable that connected your Apple Device to your computer.
4. You will need to restart your device, for it to turn back on.
5. Once it has been turned back on it should no longer be locked.
Essentially, the entire process is completed automatically by the bypassicloud7activation tool and there are very few actions that you will need to take to successfully unlock your iPhone or iPad.
The Pros and Cons of the Bypassicloud7activation Tool
The Bypassicloud7activation v.14, which is the most current version of this software available has both advantages and disadvantages. In this section, we will cover some of the main features of the Bypassicloud7activation tool so as to assist you in making the best possible decision for unlocking your Apple Device.
Advantages
The tool appears to be extremely simple and easy to use. There is no prior technical knowledge required for its operation, instead, all you will need to do is connect your Apple device to your computer and then allow the already installed software to do its work.
The tool seems to do what it claims to do on most occasions but that is subject to conditions.
Disadvantages
The Bypassicloud7activation has very little information available online, this leads to a lack of information regarding its effectiveness as a tool. It is also hard to wage its rate of success based on the information that can be found online.
The software is only available for Windows and it only supports a limited number of iOS Versions.
According to some sources, the tool does not appear to be working for iOS 12 and above.
The lack of an official website means that the Bypassicloud7activation download will require you to search the web for a safe download option. It could also result in downloading malware or a virus.
The Bypassicloud7activation.com page does not work. It appears that the website is completely inactive at this stage and as such, you cannot access support through that page.
How to Download Bypassicloud7activation?
The download and installation process of this tool, which was meant to be an easy process has now become a much harder one for users. Originally the creators of this tool had created a website whose URL was bypassicloud7activation. com.
However, that website does not appear to be currently active. This means that those who are trying to download the bypassicloud7activation will be forced to do so through other websites that is much more likely to download malware that will damage your computer.
Does Bypassicloud7activation Really Work?
Because of the lack of information available about the Bypassicloud7activation tool online it would be hard to determine what the tool's rate of success is.
Theoretically, the tool should be working so long as you are trying to unlock an Apple device that is compatible with it. Currently, anyone with a device that is using iOS 12 or higher is unlikely to find any success in using this tool. Apart from those cases theoretically the tool should be working great, but as there are currently no reviews or statistics available, it is hard to say whether that theory is indeed reality.
The Best Alternative to Bypassicloud7activation – StarzSoft KeyPass
If you want to bypass all the trouble of having to find a reputable website from which to download a tool that may or may not be successful in unlocking your iPhone or iPad, then we recommend you use StarzSoft KeyPass.
StarzSoft Keypass is the best easily available alternative to the bypassicloud7activation software, and by contrast, it has an official website and a high success rate. What's more, it can support devices that are running on iOS 12.0 or above. This means that even if you have a more recent device like iOS15, you will still be able to remove the activation lock with no problem by using this software.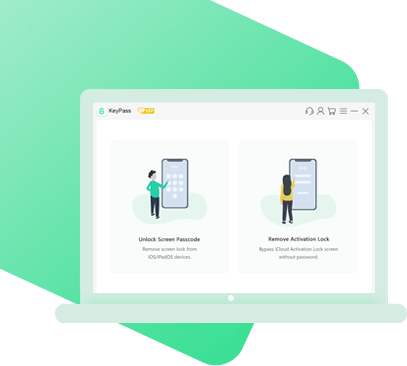 It can bypass iPhone lock screen without previous owner or password
It ensures 100% success rate for you to unlock your iPhone/iPad/iPod touch
Fast & easy to unlock your iPhone, no tech required
Supports all versions of iOS & iPad OS
Free trial is available for you!
Much like the bypassicloud7activation software, the StarzSoft KeyPass is equally easy to use and it allows you to unlock your device in 3 simple steps.
All you have to do is:
Step1. Download and launch KeyPass, select "Remove Activation Lock"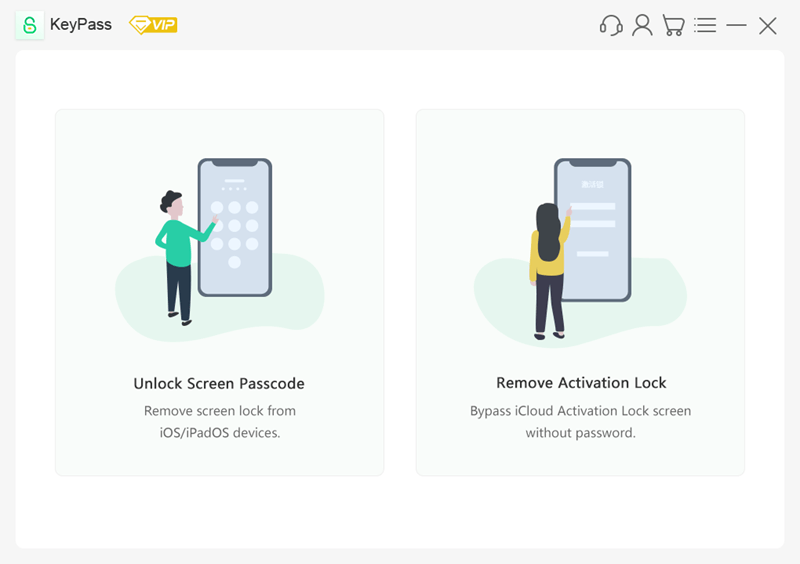 Step2. Connect your device to your computer through a USB cable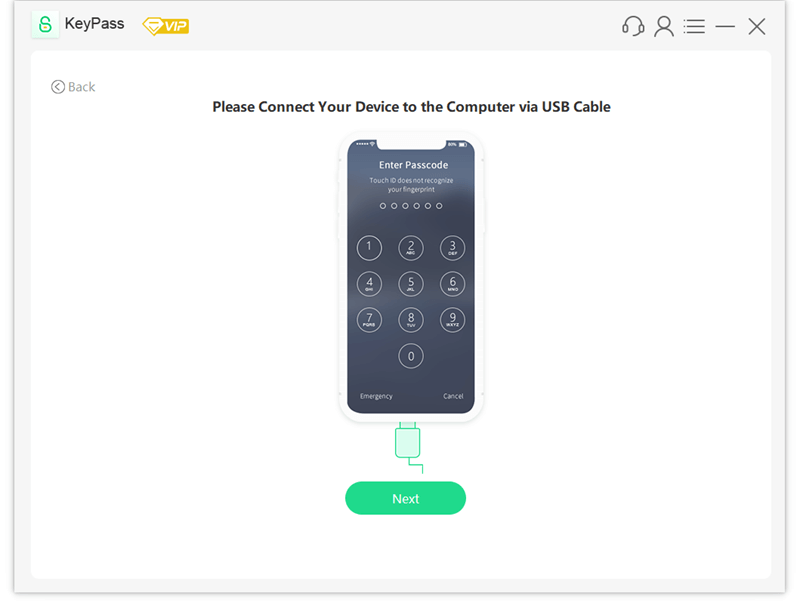 Step3. Allow the software to start unlocking your device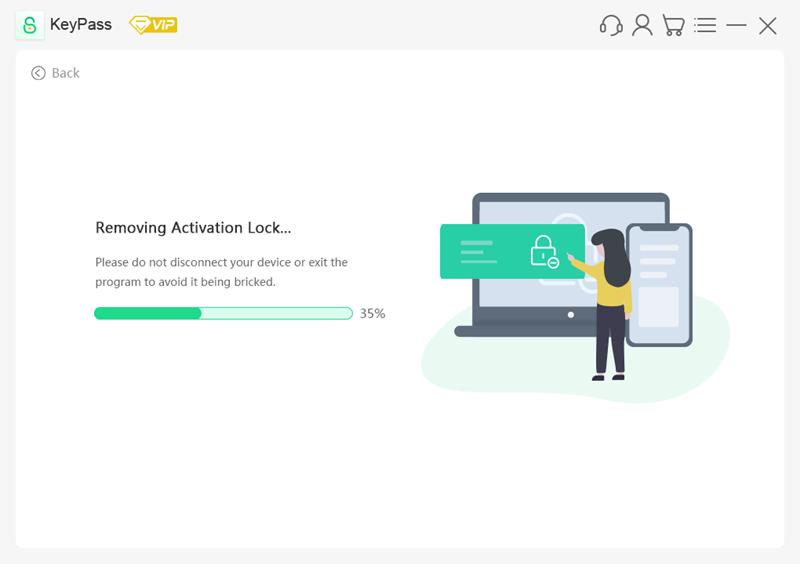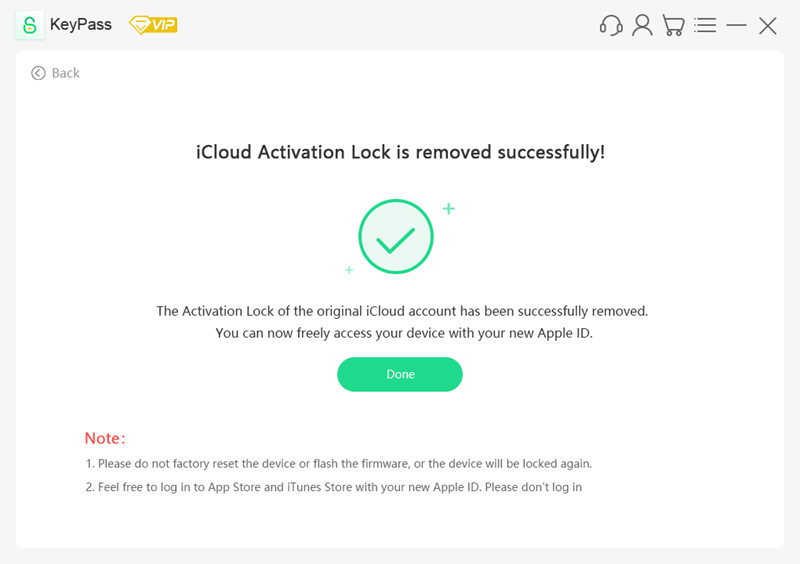 In terms of ease of use, the bypassicloud7activation and the StarzSoft KeyPass are on par and as such, there is no reason to risk downloading bypassicloud7activation from a harmful website when you could simply choose StarzSoft KeyPass.
You may like:
The detailed user guide of StarzSoft KeyPass.
Popular: iCloud Activation Bypass Tool V1.4 Download & Review
Conclusions
While the prospect of using bypassicloud7activation is enticing, especially because it is a free tool, the reality of acquiring that tool might make the situation worse rather than better. The lack of an official website means that you are relying on instinct for the selection of the most secure website from which to download the file.
This is why it is safer to choose a more reputable tool like StarzSoft KeyPass which is guaranteed to give you the results that you are searching for and will leave you with an unlocked device and no damages to it.