Have you ever been locked out of your new iPhone? While the iCloud Activation Lock is generally a good thing and helps ensure your device doesn't get hacked by unauthorized users, sometimes, it can be a real nuisance.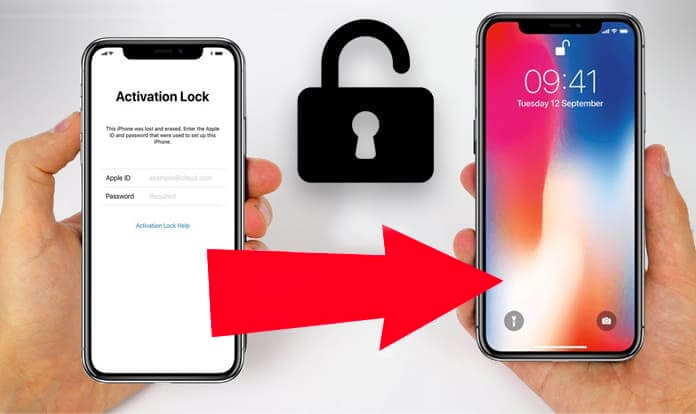 For many of us, seeing the dreaded iCloud Activation Lock page can leave our hearts plummeting. What now? Are we doomed to be forever locked out of our new iCloud devices? Well, fortunately, this isn't the case, and the iCloud Unlock Buddy could be just the tool you need.
But what is it, and does it work? Are there any working alternatives to it? We'll consider these questions and more today to decide on whether the tool is a valuable option for you to consider.
Part1. iCloud Unlock Buddy Review
There's nothing worse than getting locked out of your iPhone or device by the iCloud Activation Lock, but the iCloud Unlock Buddy may be able to help. But how does it work, and can it be downloaded safely online?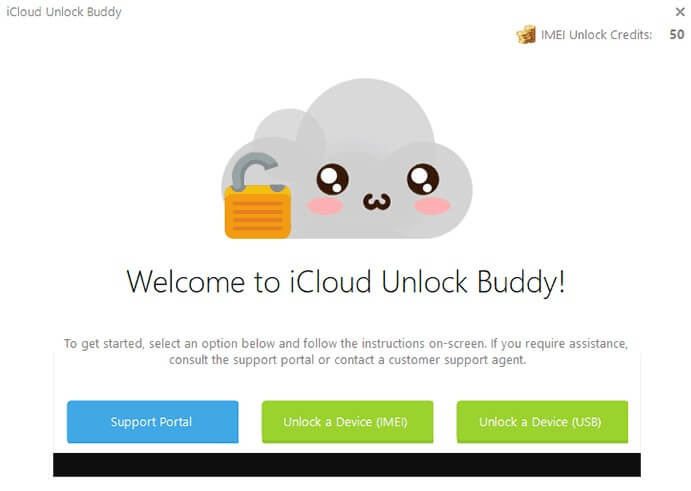 1. How Does it Work?
First things first, we should consider how the iCloud Unlock Buddy works.
Remove iCloud Activation locks with just a single click, which is a claim that automatically leaves many people raising a brow. Nonetheless, this does make the tool absolutely effortless to use!
Once you have connected your iPhone device to it – usually by syncing it through a computer device – you can sit back and let the device get to work. It automatically gathers and takes a backup of all data from the device prior to resetting the device to its generic factory reset status. From this point, users can then sign into the device without having to worry about the iCloud Activation Lock as if the device was brand new.
2. Where to Download the iCloud Unlock Buddy?
If you want to give it a try, then it's crucial you download a copy of the file from a reputable source. Indeed, there are many less-than-credible sources online to download the iCloud Unlock Buddy, and these files often come with nasty viruses and malware.
There is no official download link, although there is a website claiming to be the official one; such has not yet been proven either way. Nonetheless, this website requires individuals to complete a seemingly endless number of reviews before they can download the tool, which may lead to people looking elsewhere to download the file.
As such, it's highly advisable to take great care and caution with downloading the tool, if you fancy giving it a try, as this could come with added extras that you really don't need. Of course, standard Internet safety rules apply here.
Note
Ensure that the website you choose for your iCloud Unlock Buddy download is legitimate and well-established, and ideally with fully HTTPS encryption (as indicated by the closed lock to the left of the website URL). Furthermore, always ensure you have fully paid up and working anti-malware software on your device, just as a backup in case the file you try to download is infected despite checks.
3. Pros and Cons – iCloud Unlock Buddy Review
Pros
The iCloud Unlock Buddy tool is completely free to download and use
The tool claims that it can provide one-click iCloud Activation Lock removal
Cons
Most users agree that the iCloud Unlock Buddy is ineffective at best, or doesn't work at all.
The claimed official website requires users to complete seemingly endless surveys before letting them download the tool
Finding a legitimate download link for the iCloud Unlock Buddy can be difficult and users risk downloading viruses and malware onto their device with unauthorized download links
With the above considered, it's pretty clear to see that while the iCloud Unlock Buddy is a free tool, it's probably not a good choice of iCloud unlocking software to use for your device. Indeed, other alternatives may offer a better solution without the risk of downloading malware or viruses onto your device, or otherwise without wasting hours of your life to complete seemingly never-ending surveys.
Part2. The Best Alternative to iCloud Unlock Buddy
If you have been looking for an alternative to the iCloud Unlock Buddy, then you might want to consider trying our StarzSoft KeyPass instead. Indeed, we have worked tirelessly to create a modern iCloud Activation Lock removing tool that can help you get access to your device again when you need it most. Keypass provides a safe and reliable way to remove iCloud Activation Locks from your iPhone without having to worry about downloading malware onto your device.
Best of all, you don't need to spend hours hunting the Internet for a safe working copy, as you can download it directly from our site.
How to Use the StarzSoft KeyPass?
Using the StarzSoft Keypass tool is easy. To begin with, download the file from our website and launch the program.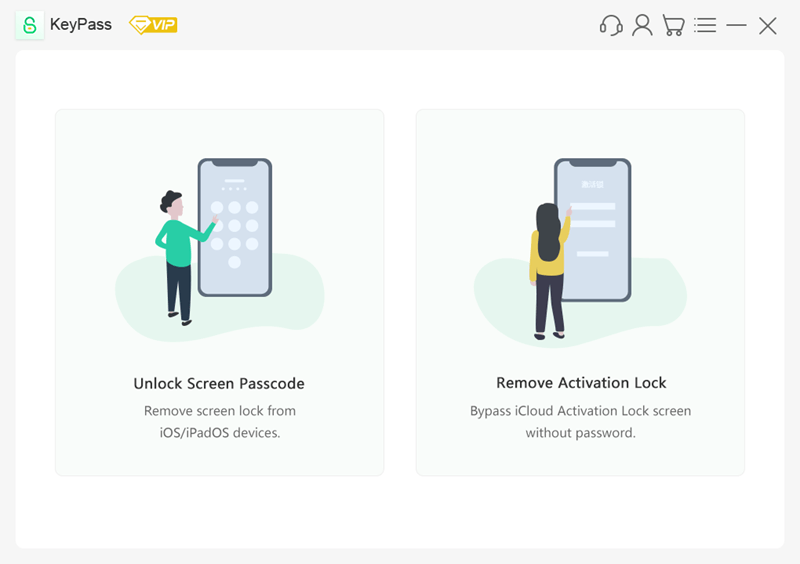 Then, once the program has fully loaded, you will then want to click the button to "remove iCloud Activation Lock". Once you have done so, you should connect your device to your computer with a USB cable.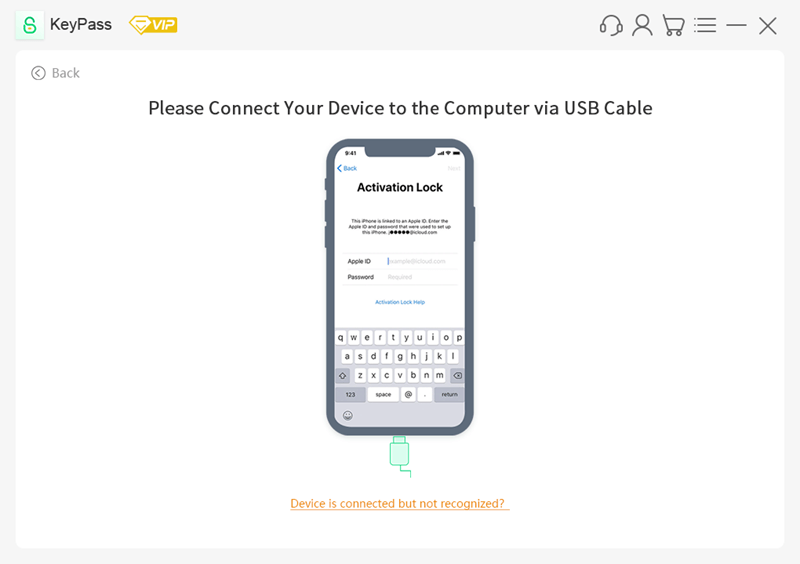 Next, you'll need to ensure that the tool is able to jailbreak your iOS device, which is an essential step in bypassing the iCloud Activation Lock. Fortunately, our tool will handle this for you, so all you need to do is approve the jailbreak download onto your device. Once your jailbreak download has been completed, you will be prompted to select the "Yes" button.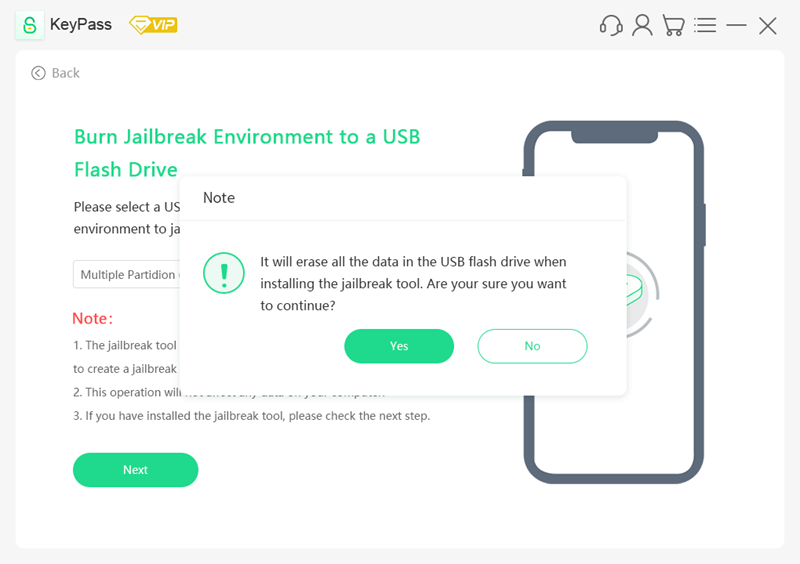 It takes 1 minute to bring you to "removed successfully!"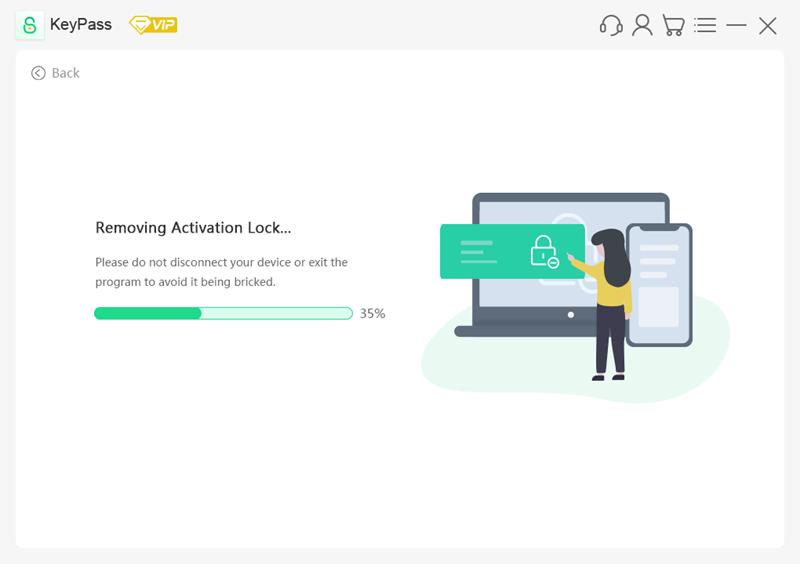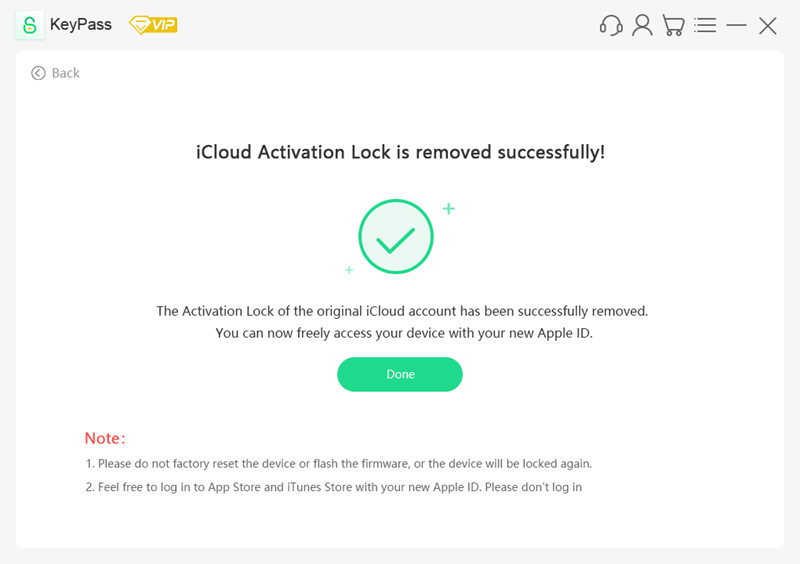 You can follow the instructions displayed on the tool. Doing so will run the program and reset the device to factory reset status.
Check the details of your device, as displayed on the tool, and then select the "remove" button to remove the iCloud Activation lock. Be aware – this step may take a little while, so it's worth considering.
You may like: How to Unlock iPad Without Apple ID
Part3. What About Other iCloud Unlock Tools?
Maybe you're still looking for alternatives to the iCloud Unlock Buddy and the StarzSoft Keypass. If this is the situation you find yourself in, then you might be considering the following two iCloud unlock tools. But how do they stack up?
1. AppleiPhoneUnlock
AppleiPhoneUnlock is another popular choice of iCloud unlock tool, which claims to remove iCloud locks from your device. Unfortunately, however, we cannot recommend this tool. Not only do many of the past customer reviews point to the tool being fraudulent and continually asking for more money to unlock the device, but our own attempts to test the service and access the company's website had to be halted when the website potentially attempted to download malware onto our devices.
Our verdict on the AppleiPhoneUnlock tool, then, would be: don't take the risk – stick with a trusted iCloud unlock tool instead.
2. iPhoneIMEI
The iPhoneIMEI iCloud Activation Lock removal service is one of the higher-praised iCloud removal options that you may want to consider. Indeed, the service has received a large number of positive reviews from past customers for the quality and speed of their iCloud removal support.
iCloud removal with iPhoneIMEI begins by submitting your IMEI number, which the brand uses to detect your device. They then remotely delete the existing iCloud account on your device to enable you to set up a new account on the model.
A word of caution should be given, though; while many past customers have reported success with iPhoneIMEI, some customers have shared concerns that they made payment for the service but their iOS device was never fully unlocked.
Part4. FAQs About iCloud Unlock
Is there a real way to unlock iCloud?
Have you have been locked out of your device by iCloud Activation? If so, then you'll be pleased to know that you can genuinely unlock iCloud. Some phone shops will be able to offer iCloud unlocking as a service; alternatively, you could try an iCloud removing tool. However, not all iCloud unblocking tools offer the same level of service, so make sure you choose a legitimate tool first.
Can I pay someone to unlock iCloud?
If your phone has an iCloud Activation Lock, then you may be able to take the device to a local phone unlocking store to get the lock removed without hassle on your part.
Is unlocking iCloud illegal?
If you have genuine ownership of a device, then using iCloud unlocking tools will be down to your personal choice. However, possession and use of stolen devices is always illegal, so iCloud activation bypass tools must never be used for stolen devices, and are not intended to be used for this purpose.
Conclusion
If you find yourself limited by the iCloud Activation Lock functionality for your new device, then it's imperative you consider the different unlocking options available to you. The iCloud Unlock Buddy is widely considered to be a very poor quality tool with a reputation for not working effectively; however, StarzSoft Keypass exists that can offer a better result.