After using the same passcode for months or even years, we're not likely to forget the passcode we've set for our iPhones. However, if you recently changed your password then you're in a prime position to forget it and lose access to your iPhone. This is incredibly restrictive because without the password, you are only allowed to make emergency phone calls.
So, to get you access as quickly as possible, we've got the top methods to reset iPhone without password below.
Part 1. Reasons to Factory Reset iPhone/iPad without Password
To give you some background on why users may need to do a factory reset, here are a few of the main reasons.
Users who recently bought a second-hand iOS device might have to factory reset to remove the previous owner's data and settings.
iPhone problems such as black screening make the device unusable and often the best way to resolve this is by doing a factory reset.
If updating the iOS version broke some iPhone features, or made it unusable, factory resetting (or restoring) can be used to install an earlier iOS version.
You might have another reason for wanting to factory reset iPhone without password and that's completely fine – our solutions will work for anyone.
Part 2. How to Factory Reset iPhone/iPad without Password
For this situation, we did research into four of the top solutions and if you work your way through these methods, be assured at least one will work.
1
Using KeyPass to Factory Reset iPhone without Password
First off, you could factory set your iPhone without password by using a tool which specialises in removing passcodes.
StarzSoft KeyPass does exactly that. It works with any iPhone model (or any iOS device), can bypass the lock screen and remove it, and it doesn't matter what iOS version you currently have installed.
Step 1 – Download and install the KeyPass software on your computer and connect the iPhone.
Step 2 – On the main menu, click on "Start".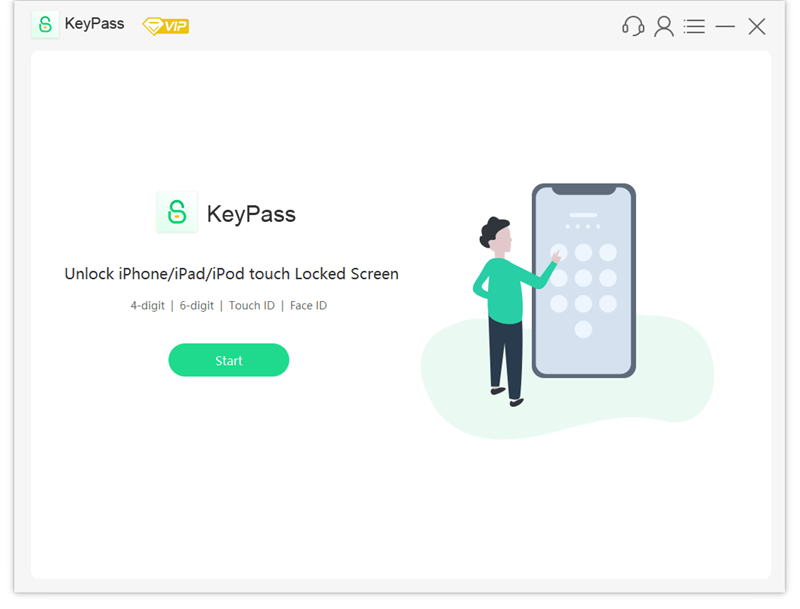 Step 3 – For each iPhone model, instructions will be displayed to put the iPhone into Recovery Mode. Use the appropriate tab to do so now.
Step 4 – Next, choose the iPhone model and the firmware that you want to be installed after the factory reset then press the "Start" button. It's ideal to choose the same version that is already installed on your iPhone.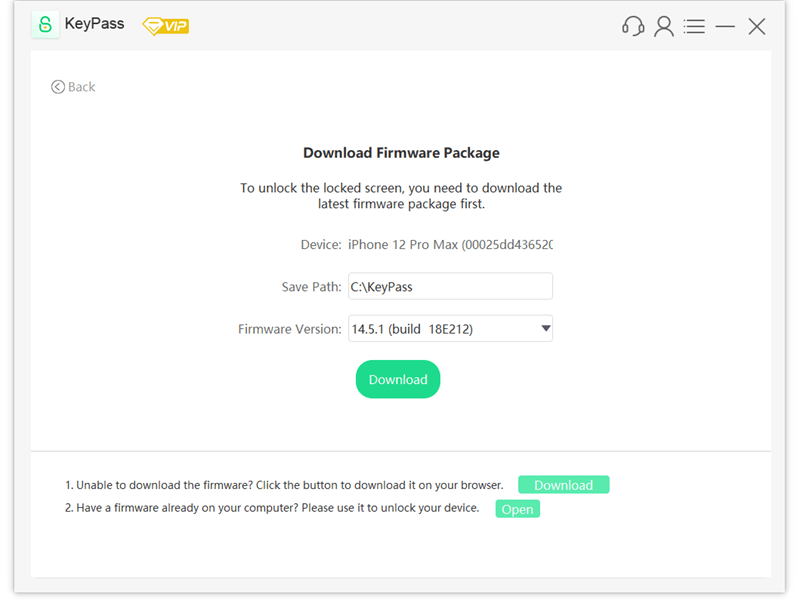 Step 5 – The firmware will then download and once it's done, click "Continue" and confirm the lock removal, then wait until the unlock is complete.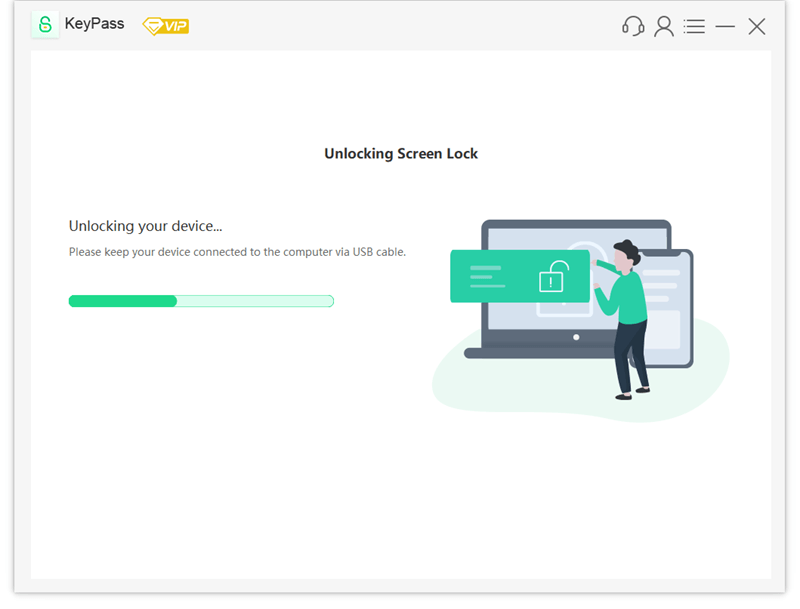 That's it! So, if you do have a second-hand iPhone and the previous owner didn't do a factory reset, you'll be able to remove the password with KeyPass.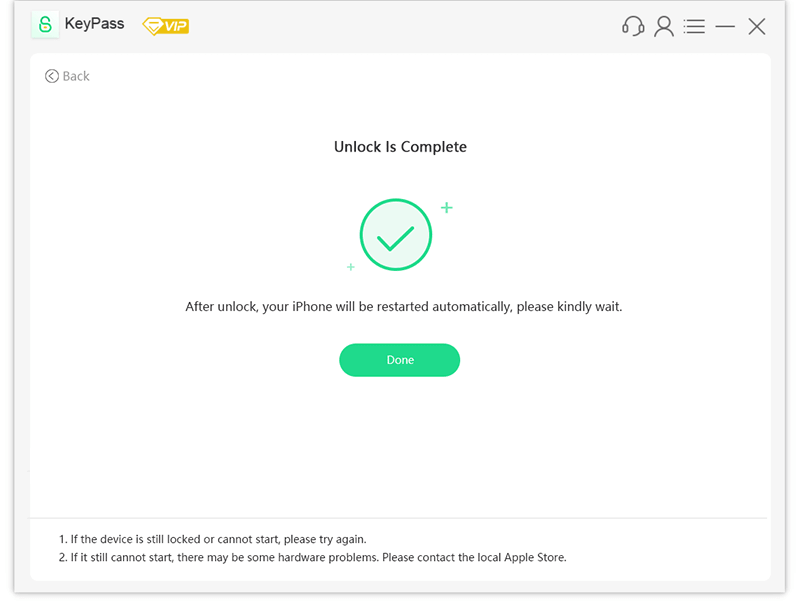 2
Using iTunes to Reset iPhone without Password
A different approach to reset factory reset iPhone is to use iTunes. This method works by using backup files and restoring them to the iPhone, and it results in the password being removed. All you'll need is computer access and iTunes then you can follow these steps.
Step 1 – Open iTunes and connect your iPhone with a lightning cable.
Step 2 – iTunes should automatically sync your data with the iTunes library but if not, go to "Summary" and click "Sync".
Step 3 – Once the sync is done, click on the "Restore iPhone…" button and follow the few instructions given on-screen now.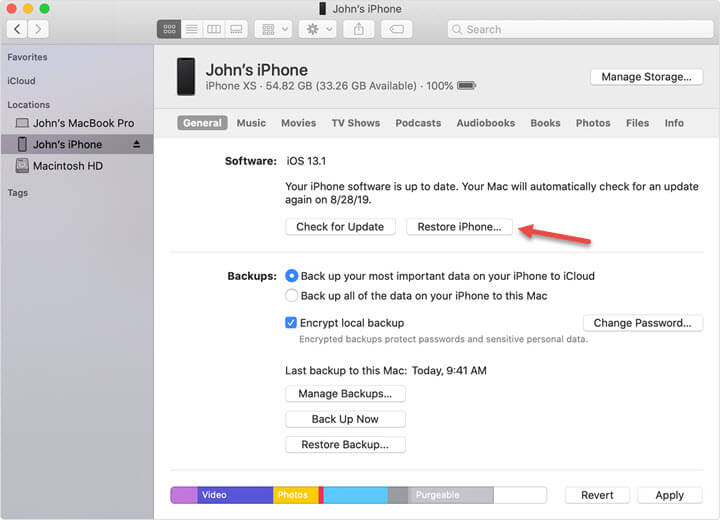 Step 4 – After the restore is finished the passcode will be disabled and can be re-enabled in the "Settings > Face ID & Passcode" menu.
This highlights how important it is to take backups of iOS devices through iTunes. It's worth mentioning that the computer you use must have synced with the iPhone previously, or this won't work properly.
3
Using iCloud to Reset iPhone without Passcode
Another way you can factory reset without passcode is through the iCloud dashboard. A couple of requirements are in place here: you need to know the iCloud login information and Find My iPhone has to be turned on. The downside of this is that if you don't have any backups of the device's data, you're going to lose it after using this method.
Step 1 – Go to the iCloud dashboard and sign in with the same iCloud account which is linked to the locked iPhone.
Step 2 – Click "Find iPhone" then "All Devices", and choose the iPhone you want to factory reset.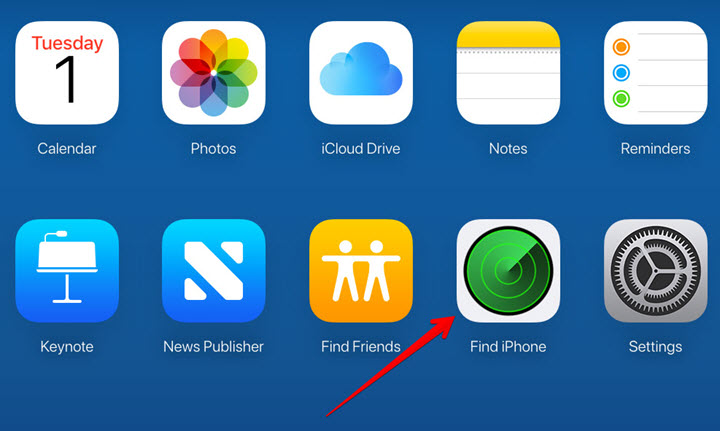 Step 3 – Select the iPhone and once the pop-up menu displays, click "Erase iPhone" and confirm this action.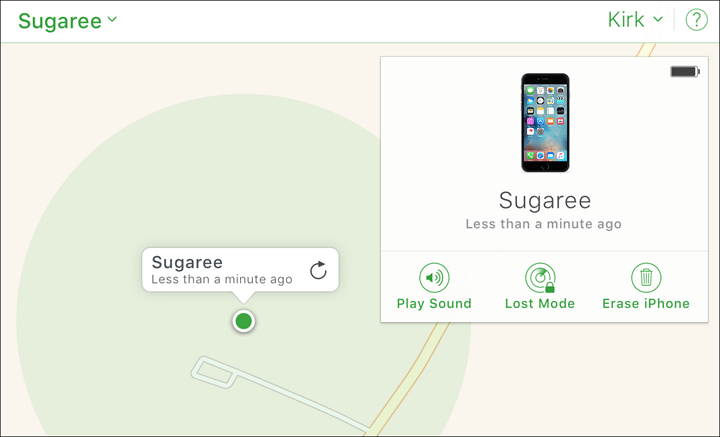 Step 4 – It'll take a few minutes for the remote factory reset to process but afterwards you can set up the iPhone from a factory state (without the password).
Obviously if you just bought a second-hand iPhone then you probably won't know the iCloud information, and therefore this won't help much. Nonetheless, if it's a simple case of you forgetting the password, this is a perfect solution.
4
Using IMEI Service to Reset iPhone without iCloud Password
And finally, the iCloud Activation Lock could be the real issue you have. This is a security feature which prevents users from easily unlock iPhone passcode without computer, and it could mean your second-hand iPhone has limited features.
Since it's difficult to reset iPhone without Apple ID password when Find My iPhone is On in this scenario, consider using an IMEI service which remotely removes the iCloud lock for you. There are several services to choose from but here's how the process generally goes:
Step 1 – Go to the service's website and offer whatever informations are requested.
Step 2 – Submit the payment for the service.
Step 4 – Wait for the iCloud unlock to be done.
You'll have to pay for this service but if you take into account the alternative of having no iCloud features, it's worth the small fee.
Conclusion
Understandably it's frustrating for users to reset iPhone without password, especially when they recently changed the password but simply forgot it. Fortunately, hope isn't lost and with the methods we've presented above, factory resetting is made easy.
Even without the password, you'll be able to wipe the device and regain access. Hopefully, you'll also have a backup available so that once you've factory reset, you can restore all of your data too!