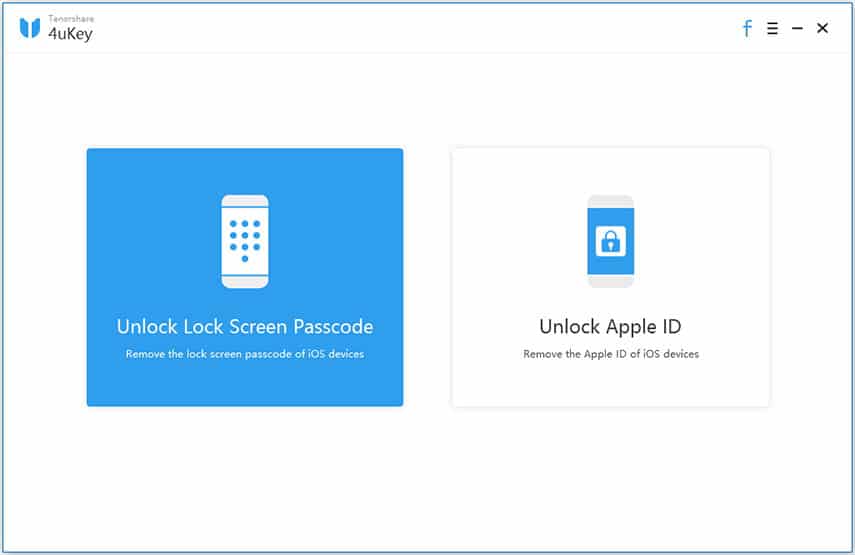 Tenorshare 4uKey is a well-known tool used for unlocking iOS screens and in this review, we'll be answering top questions, explaining the pros and cons, and covering everything about this software.
Some iPhone owners buy a second-hand iPhone only to discover that the previous owner didn't remove their passcode, and some people forget what they changed their passcode to.
If you're one of these people (or for any reason you can't get into your iPhone/iOS device because you don't know the passcode), hope isn't lost.
There are a group of tools online which can be used to bypass or remove iOS passcodes. For the most part, these tools are simple, albeit with a few more complicated professional-grade options.
However, one simpler tool is Tenorshare 4uKey and in this review, we'll be covering all the important details you need to know before you use it.
Tenorshare 4uKey is basically a tool that can remove your iPhone's lock screen passcode, or the previous owner's iCloud account, with ease. It advertises as a beginner level tool that makes this process effortless, requiring little understanding of how to approach situations where lock screen removal is required.
Is it Free?
Tenorshare, the developers of this unlocking software, do offer a free trial of the program but unfortunately for the full version, you must pay a fee. There are currently 4 main subscription plans:
● 1-month license, supports 1-5 devices, $35.95/month
● 1-year license, supports 1-5 devices, $39.95/year
● Lifetime license, supports 1-5 devices, $49.95 (one-time payment)
● Annual license, supports larger numbers of devices (as many as needed), $59.95+/year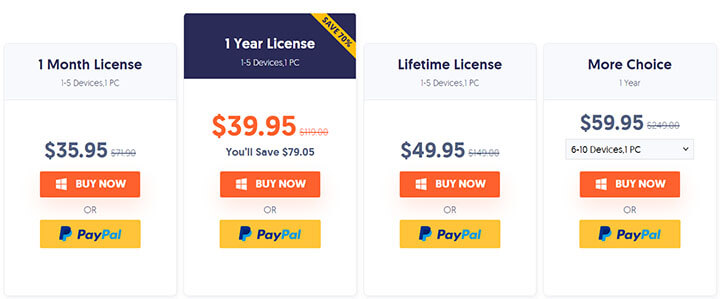 The last license is very variable. For example, if you want an annual license for 11-15 devices, it is priced at $79.95/year although if you need a license for a lot more devices, you can request a custom quote.
Each license has a 30-day moneyback guarantee, free customer support, and you'll also get future software updates for free. To answer the original question – no, 4uKey is not free.
Is Tenorshare 4uKey Safe?
As with most people who are considering downloading new software, you might be wondering how safe it is to use.
Fortunately, Tenorshare 4uKey is very safe to use. The software doesn't have any viruses or malware and it has an average success rate. It is unclear how often data loss occurs as a result of using this lock removal program, so having a backup handy is a good idea.
Pros and Cons of Tenorshare 4uKey
A great way of gauging if a tool is right for you is to look at the pros and cons, then weigh them. Thus, here are the pros and cons of using 4uKey.
Pros
Unlocks phones without the user knowing the passcode
Can unlock any type of passcode, including PINs and Face ID
Also works for removing iCloud Activation Locks
Offers an easy-to-use process that anyone can understand
Cons
iTunes is required to be installed for your iOS device to be detected by 4uKey
Using 4uKey will automatically update the device to the newest iOS version
Some features don't work for iOS 11 and below
Part 2. Best Alternative to 4uKey – KeyPass
When software like Tenorshare 4uKey doesn't fulfill your needs, an alternative is your best course of action. This is because there are glaring negatives associated with 4uKey and as such, alternatives like StarzSoft KeyPass are your best option.
StarzSoft KeyPass is a great tool for unlocking iOS lock screens without the passcode, has a history of being a successful tool, and it's really easy for everyone to use (beginners and computer-savvy individuals alike). And when it comes to features, KeyPass has lots to offer: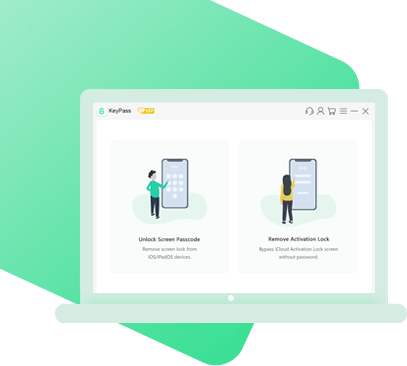 Unlock iPhone lock screens & Apple ID
Unlock any type of lock screen (PIN, Password, Fingerprint ID, or Face ID)
Compatible with all iOS devices and all recent iOS versions
Easy iPhone unlocking process (nothing complicated involved!)
Perfect for removing forgotten passcodes or passcodes on second-hand iPhones
Much more cheaper than Tenorshare 4uKey – as low as $9
As well as being exceptionally easy to use, this tool has an impressive set of features that make it stand out for the great unlocking tool that it is. So, if you're sold on using this tool, go ahead and follow these steps to unlock your iOS device.
Step #1 – First, download and install KeyPass to your computer. Use a USB cable to connect your iOS device to the computer.
Step #2 – Open the software and click on "Start" button.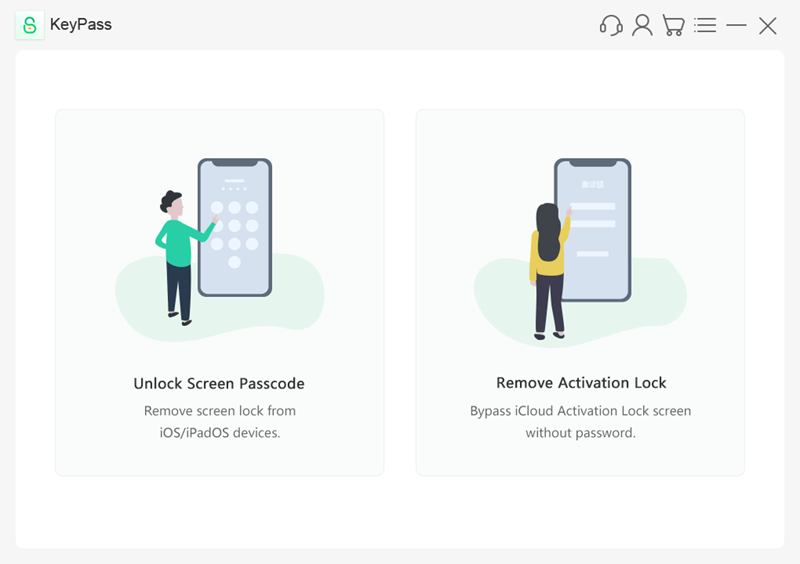 Step #3 – Next, you'll be instructed to put the device into DFU Mode. Click on one of the device tabs (e.g. iPhone 7/7 Plus) and go through the steps that are given.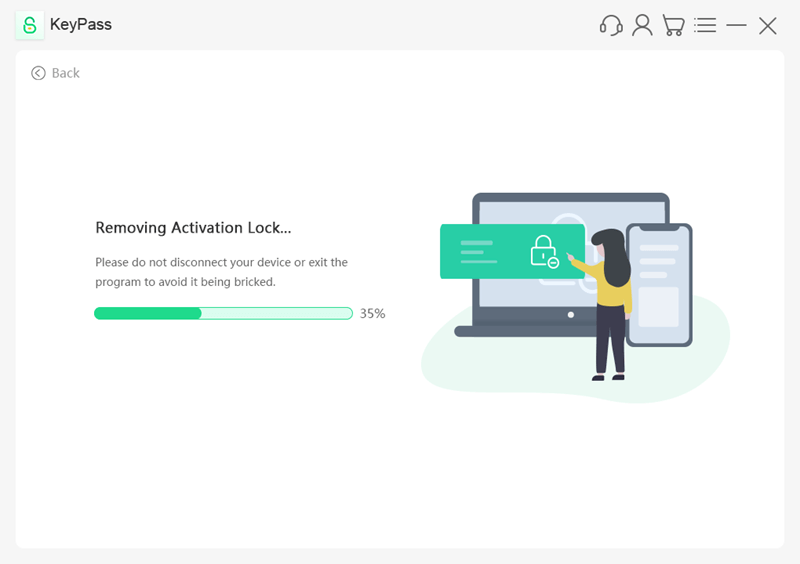 Step #4 – After the device is in DFU Mode, confirm the device model and iOS version that is displayed. Click "Unlock Now" and KeyPass will begin reinstalling the firmware and removing your lock screen.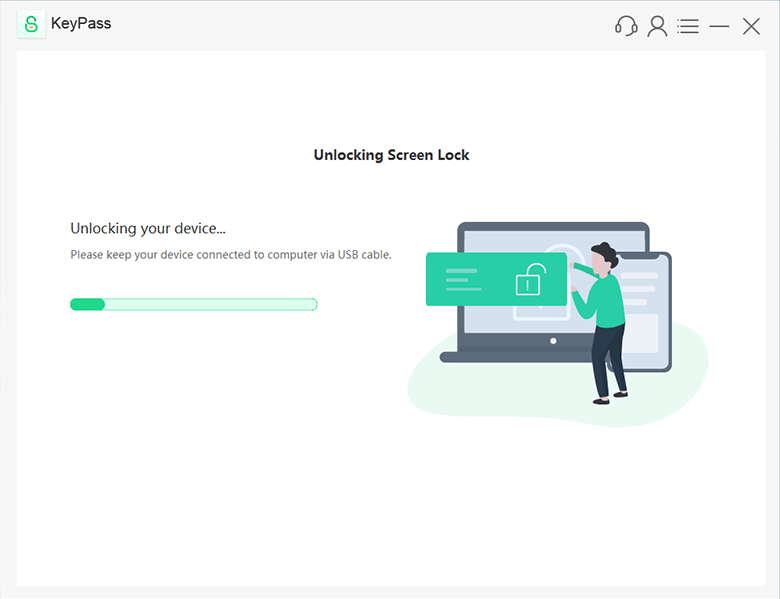 Most people will find that using StarzSoft KeyPass and following our guide above will yield positive results, effectively removing any type of passcode/lock screen and letting users regain access to all of their device's functions. Try it out for free and when you start getting that hands-on experience, you'll notice how truly effective it can be as an alternative to 4uKey.
Conclusion
That draws our Tenorshare 4uKey review to an end and we hope that this has helped to clear up any questions about the software that you may have had. Tenorshare 4uKey is a promising screen unlocking tool which in some cases works fine, but it also has its fair share of cons that make us worry it doesn't fulfill everyone's unlocking needs.
With StarzSoft KeyPass there aren't these negative points and in fact, we rarely see disappointed users. If you want a highly effective lock screen removal program that works in various situations, KeyPass is exactly what you're looking for and we'd recommend you give it a shot!