What is the Notes App on iPhone?
The Notes app is a great tool for anyone who needs to capture text, images, and other content on their iPhone. The best part is, is that the notes go beyond simple text by allowing you to add drawings, links, photos, voice memos, and even sketches with your finger. Or if you're using the Ipad and the Apple Pencil, you can draw notes using that.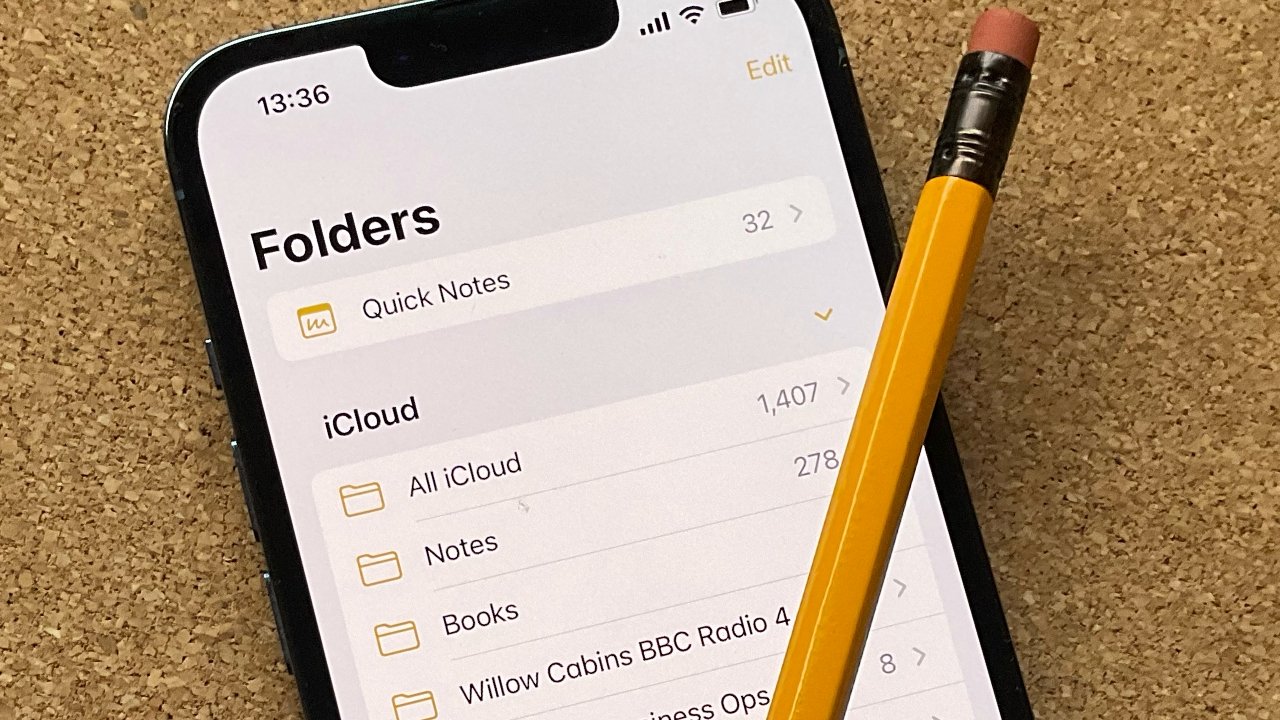 This is good for people who need to stay up-to-date on their work and also need to make sure they do not forget to complete many tasks, it can be a great way to build up a personal archive of data and files that can be accessed from anywhere in the world. This is done by using a cloud storage service that is included on all Apple devices.
The iPhone is known for its excellent battery life, so it makes sense that the iPhone Notes app is great for anyone who needs to make quick notes on the go. It is very simple to use, so there is no need to worry about does things becoming complicated and not working correctly on your device. It can be synced with other applications on your phone like Mail and Photos, and also has some built-in features like checklists and calendar integration.
It's why it's also important to make sure you're using these iPhone notes to the fullest and making sure that you are also doing what you need to do in order to protect them from being shared with other people. We'll look at how to use the notes app, how to password protect your notes, and how to reset notes password.
How to Add a Password on the Notes App on iPhone
As a user of the iPhone and Notes app, you may need to know how to add a password to your notes at times. This is great for protecting notes that only you want to see. To do so, you can follow these steps: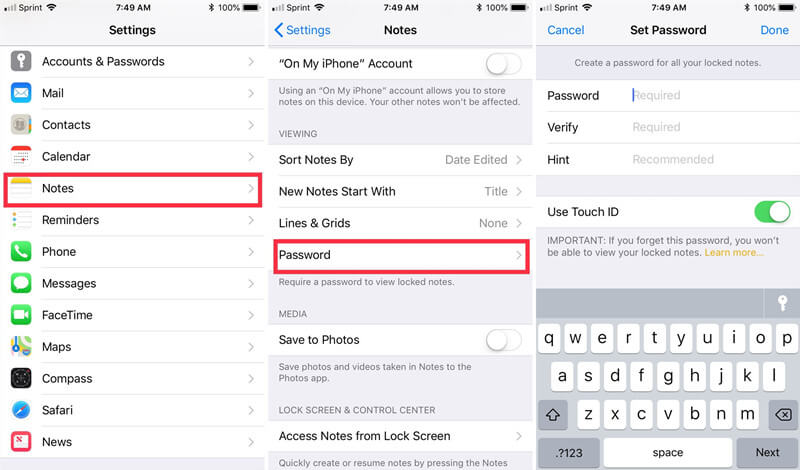 Step1. Tap on the Notes icon on your home screen to create a new note. Or to view the notes you already have stored away.
Step2. Tap "Edit" on the upper right corner of your iOS device from the home screen. Or you can go directly to the note you want to password-protect.
Step3. From the drop-down menu, choose "Lock Note" from the list of settings and then type in a six-digit passcode that you would like to use to lock the notes app on your iPhone, and then confirm it by entering it again.
Step4. After setting a password for your notes app, all notes will be locked from being read by anyone without permission from you or without knowing the correct passcode for your iPhone's Notes app.
You can also add a hint for your notes, our use touch ID.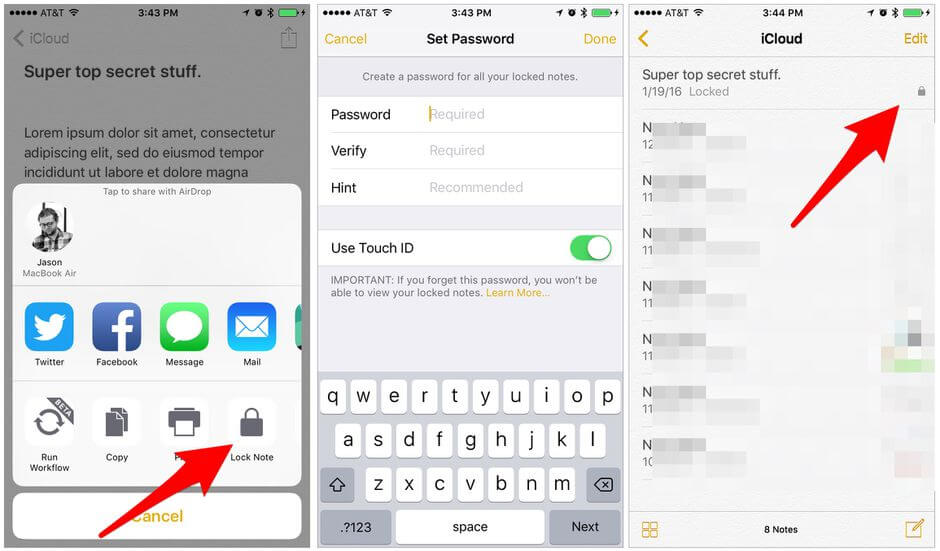 But what happens if you forget your password and possibly face losing access to all your notes?
Luckily there is a way to reset your password if you're wondering how to reset notes password and regain access to your notes again. One of the great features of the iPhone notes app is that it offers a way to reset your password if you forget what it was. This process is a lot easier than you might think and can easily be done from any computer or mobile device.
How to Reset Notes Password on iPhone/iPad
Now that you know how to add a password, let's look into how to reset notes password in the invent that you forget the password. We'll cover the steps on how to reset notes password on an iPhone or iPad. To reset your iPhone notes password, you will need to go to your phone's Settings > Passwords & Accounts > Your Apple ID > iCloud > Reset Password.
Note that if you are not logged in to iCloud, you will not be able to change your notes password. You will need to first login into iCloud. Here is how:
Step 1: Open the Launch Settings app on your iPhone device.
Step 2: Tap the notes button and then Passwords to proceed. If you are already logged in, please skip this step and go-ahead to the next step.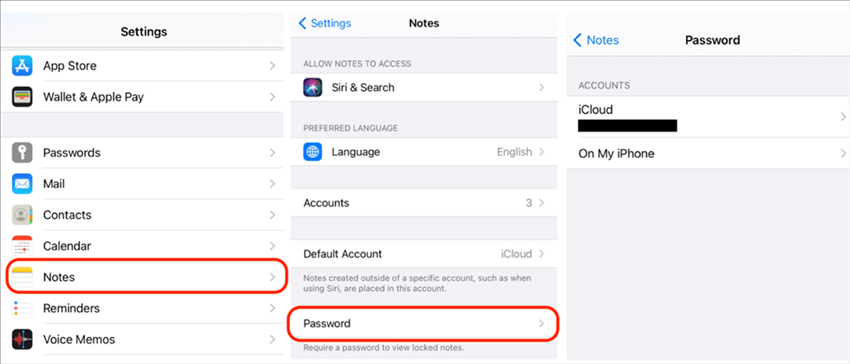 Step 3: Enter your Apple ID password and tap on the Sign In button. Now tap on the small arrow next to iCloud so it expands and select the Reset option from the list provided.
Step 4: Tap on the "Reset Password" button if it is not already selected by default. You will be prompted to enter your new password, as well as add a hint or use Touch ID. Once you've done this, you can hit Done.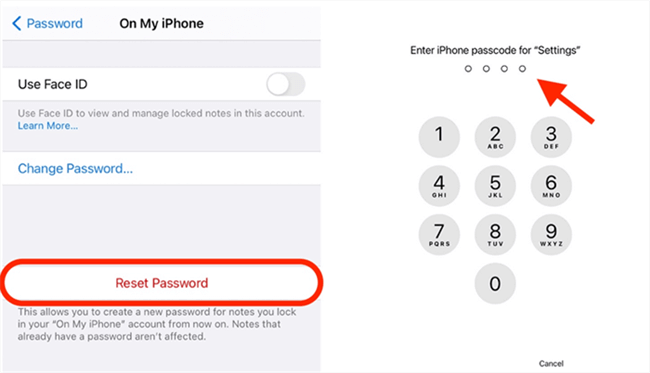 For future mishaps, a good password manager may be helpful to ensure that you do not lose your passwords and notes.
For example, Dashlane offers a free version with an option of upgrading to the premium version for $69/year and includes all the features of a typical great password manager. Other password managers include google passwords or keep security.
How to Recover Data From Locked Notes on iPhone/iPad
Locked notes app recovery is different than other apps because all of your data is stored in the app itself. So if you've forgotten your password, it may be difficult to recover the information.
There are a few methods that will reset the password on notes app. The best way to approach this is by resetting your notes password as we described above. Secondly, you can also access your notes from your iCloud.
Once you access your iCloud, you should find a folder for your notes inside.
You may like: How to Recover Deleted Notes on iPhone 6/7/8/XR?
How to Reset Notes Password on Your Mac
If you own a Macbook, you might be familiar with the notes app also included there. If you need to rest notes password on MacBook, follow these directions:
Step1. Open the notes app and click "Preference" in the upper left corner of the window.

Step2. Select "Reset Password" and then enter your old password when prompted.
Step3. Type in a new password twice and then select "Set Password".
FAQs about Reset Notes Password
Q1. What are the Benefits of Resetting My Password?
It is important to reset your notes password when you suspect that it has been compromised, in order to secure your account and protect your information. If you forget your password, you can follow our steps above to reset notes password. This will secure your notes.
Q2. How to Change My Notes Password If I don't Know It?
This can be very frustrating when you have a password that you don't remember. If you don't know your notes password you will need to reset your notes password to regain access to your notes.
Q3. How to Get Into My Locked Notes on My iPhone/iPad?
It's easy to get locked out of your iPhone notes, especially if you use Touch ID. Luckily, you can easily get back into your notes by resetting your password.
Bonus Tip. How to Unlock Screen Passcode on iPhone or iPad–Starzsoft KeyPass
Passwords are everywhere when it comes to your devices, and that means more chances to end up locked out of something. Whether that's your notes password or your screen passcode you'll want to know how to get back in, in the event that you're locked out.
If you ever find yourself stuck on the lock screen of your iPhone you can use tools like Starzsoft Keypass to bypass the lock screen and remove the iCloud activation lock.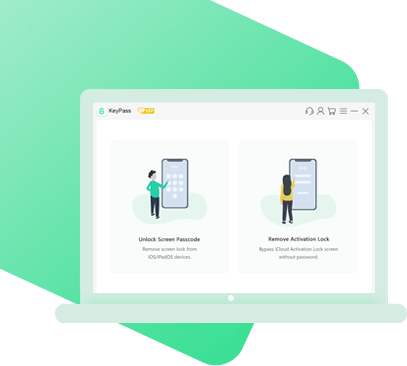 It can bypass iPhone lock screen without previous owner or password
It ensures 100% success rate for you to unlock your iPhone/iPad/iPod touch
Fast & easy to unlock your iPhone, no tech required
Supports all versions of iOS & iPad OS
Free trial is available for you!

Free Trial
100% Clean & Safe
Only 3 steps to bypass iPhone lock screen,
Step1: Download the StarzSoft KeyPass and launch it.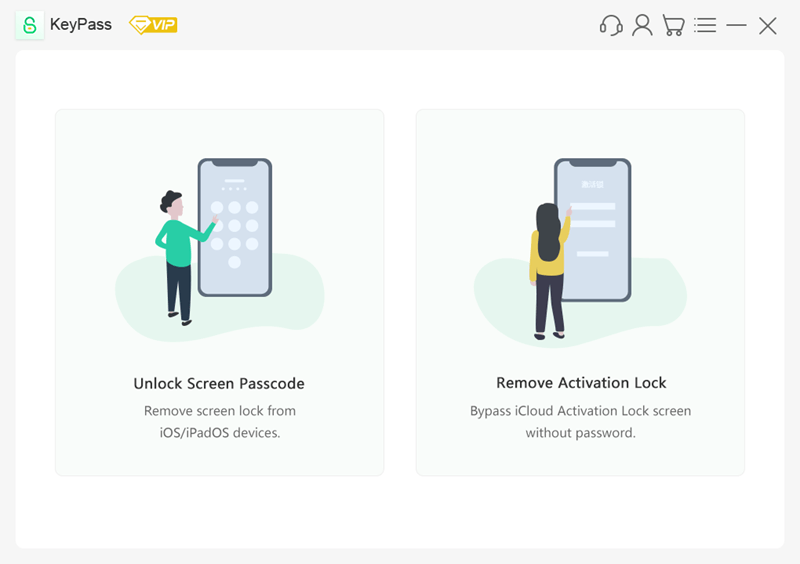 Step2: Connect iPhone to the computer with a USB. Download firmware.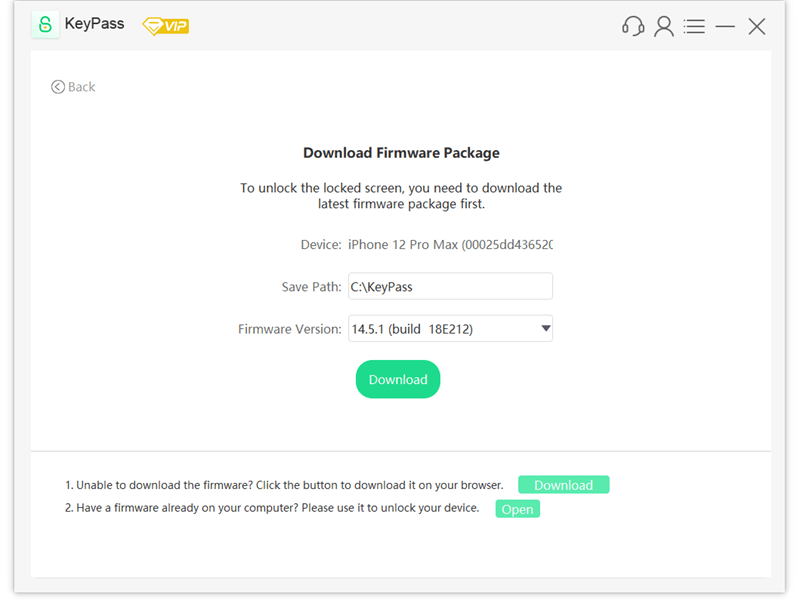 Step3: Remove screen password and finally succeed.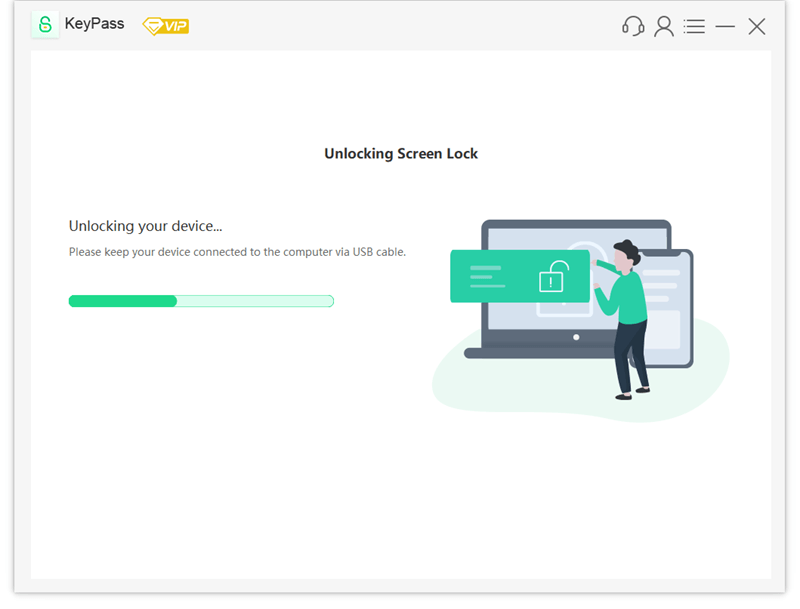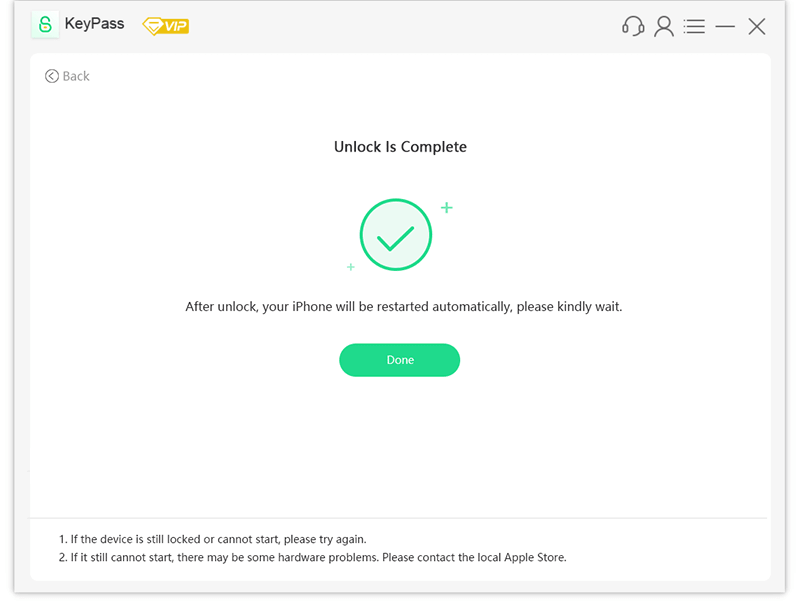 Further Reading: [Solved] How to Bypass Apple Activation Lock on iPhone or iPad
Conclusion
With iCloud activated on your iPhone, all of your notes are automatically saved to the cloud. This is a great backup solution for all your data. You don't have to worry about losing any information because the files will be securely backed up in iCloud. In addition, there's no need to worry about running out of storage space since you're able to save photos and videos in the cloud as well.
This means that they will be available on any other device you use with iCloud activated – like an iPad or Mac computer. All of your notes are searchable by keyword which makes them easy to find no matter how many other notes you have stored in the app.
Last, remember when protecting your notes to place your password somewhere safe. You can use one of the many password managers we suggested above. You could additionally, make it something memorable but also hard to guess so that you won't be locked out of your iPhone notes again.

Free Download

For Mac OS X 10.7 or Later
Secure Download