One of the most common problems that iOS users experience is when they change their password and forget it within just a few days. As a result of this, they get locked out of their iPads and don't know what to do to unlock them.
To make this process even harder, some of these users rely on their iPads and don't have access to a computer which makes some of the solutions impossible to take advantage of.
For that reason, this guide is going to focus on the best ways to reset a locked iPad without a computer as well as some methods with a computer.
Part 1. Resetting a Locked iPad without Computer
To start with we'll be addressing the biggest concern, and that's the different ways of resetting a locked iPad without a computer.
1. Using Siri
Although this is actually an iOS bug as opposed to a solution, using this Siri bug is an effective way at resetting a locked iPad without computer access.
This bug will only occur if the iPad has iOS 8.0 to iOS 10.1 installed since it has been patched in recent versions.
Step 1 – Start by holding down the Home button until Siri activates.
Step 2 – Ask Siri what the time is and when the Clock app appears, tap the clock.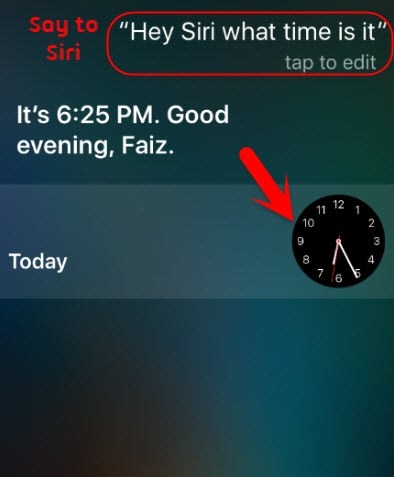 Step 3 – At the top-right of the app, tap the + icon and type any text into the search box.
Step 4 – Tap and hold the search bar, then tap Select All and then Share…
Step 5 – Choose to share the text to the Message app and enter any text into the To box.
Step 6 – After typing something in the To box, tap Return and when the text turns green, tap on the + icon.
Step 7 – Next, tap on Create New Contact, tap the Add Photo box, and tap Choose Photo.
Step 8 – Browse your photo album and lastly, press your iPad's home button and you'll be able to access the unlocked device.
If you keep your iPad updated with the most recent iOS versions then this bug will likely already be patched for you, and it won't work.
However, for users with older iPad models, this may still work and is worth trying.
2. Using iCloud
Alternatively, if your iPad is running the latest iOS versions, you can use the iCloud "Find My iPhone" feature to reset your locked iPad.
Typically, users will access the iCloud dashboard on their computer, but you can sign in on any other device (for example, a friend's iPhone). Follow these steps to reset your iPad in this situation.
Step 1 – On any device, such as a tablet or smartphone, go to the iCloud dashboard and sign in with the Apple ID that you used on your iPad.
Step 2 – Go to the Find iPhone section and tap All Devices to select your locked iPad.
Step 3 – A box will appear and will give you several tools to use on your iPad, for this solution you must choose Erase iPad.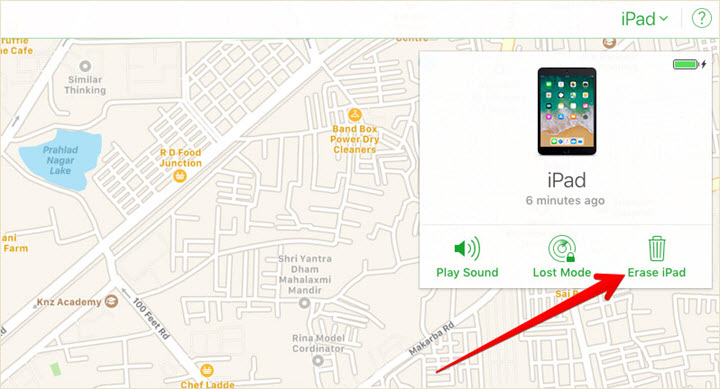 Step 4 – Confirm that you want to erase the iPad and it will be remotely factory reset.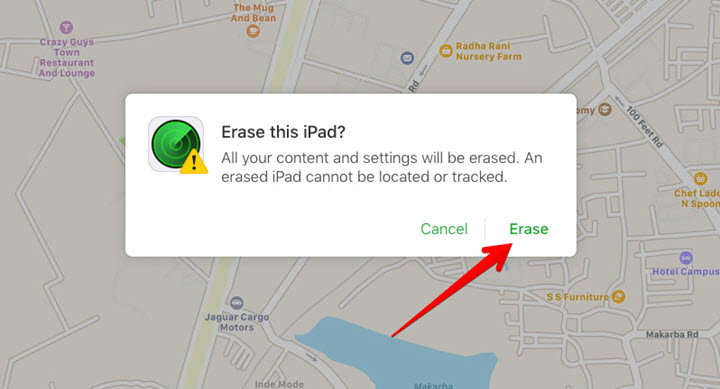 Step 5 – After the factory reset is finished, set up your iPad from its factory state and if a backup is available you can restore it now.
By following these steps you will be wiping both the iOS operating system and your personal data from the iPad.
Note: While this will remove the lock and effectively unlock your iPad, it's also going to remove your data too.
Fortunately, if you have any iCloud backups available, you can restore all of your data quickly without losing anything.
Part 2. Resetting a Locked iPad with Computer
On the other hand, if you do have a computer available, there are several methods that can be of use. We've got 3 methods that require computer access to reset a locked iPad.
1. Using StarzSoft KeyPass
The most effective way that you can reset your locked iPad with a computer is by using StarzSoft KeyPass, the best software to use when it comes to unlocking any iOS device.
This software was designed with the intention of unlocking locked iOS devices, making it perfect for this job.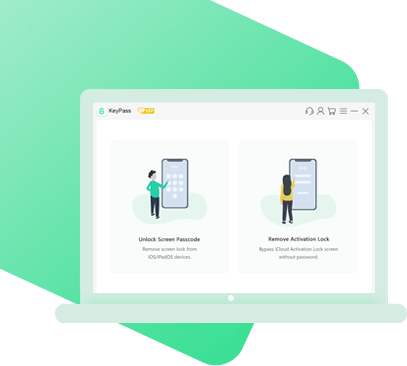 Can reset any locked iPods, iPhones, and iPads without the passcode
Different lock screens can be removed – PIN, passcode, Touch ID, and Face ID
Compatible with all the most recent iOS device models and iOS versions
Additionally, can be used to remove iCloud Activation Locks
Easy for all users to understand and use without any professional assistance
You can grab a copy of KeyPass and follow the steps below to reset a locked iPad.
Step 1 – Launch the program and then connect your iPad to the computer with a lightning cable.
Step 2 – Select Unlock Screen Passcode. After clicking the Start button, follow the instructions that are shown to put your iPad into DFU Mode/Recovery Mode.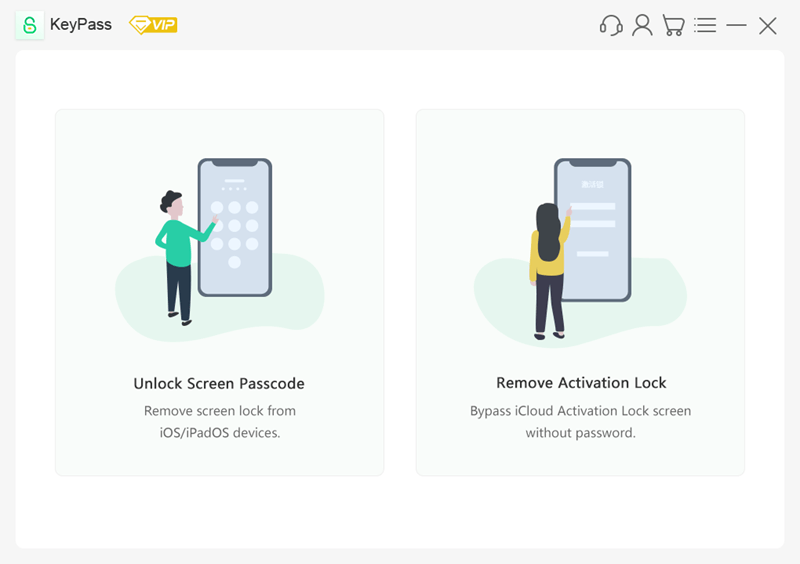 Step 3 – KeyPass will then detect the device's model and the appropriate iOS version to use. Confirm both of these before clicking Download.
Step 4 – When the download is complete, click Start Unlock and the firmware will then be used to remove your iPad's lock screen.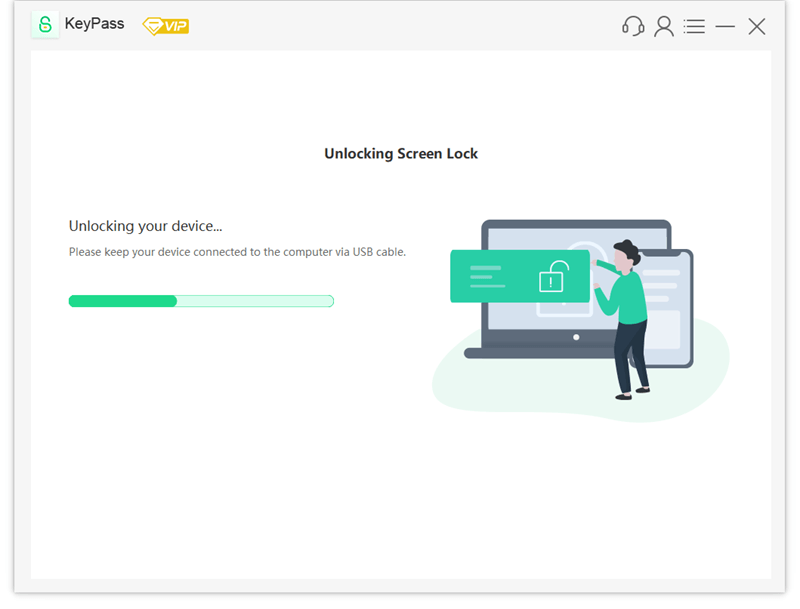 With these steps, it actually isn't that hard, and the success rate of successfully resetting locked iOS devices is very high (it rarely fails).
2. Reset with iTunes
Note: This way will erase all data on your device.
iTunes is useful for when there are problems with the iOS that prevent it from functioning properly or even installing, but it can also help us to reset a locked iPad.
Not sure how it works? Just follow these steps.
Step 1 – Connect the iPad to your computer with a lightning cable, and make sure that you have the most recent iTunes version installed.
Step 2 – Force restart the iPad by holding the Side/Lock and Home buttons at the same time. Continue holding these buttons and release once the Apple logo is displayed.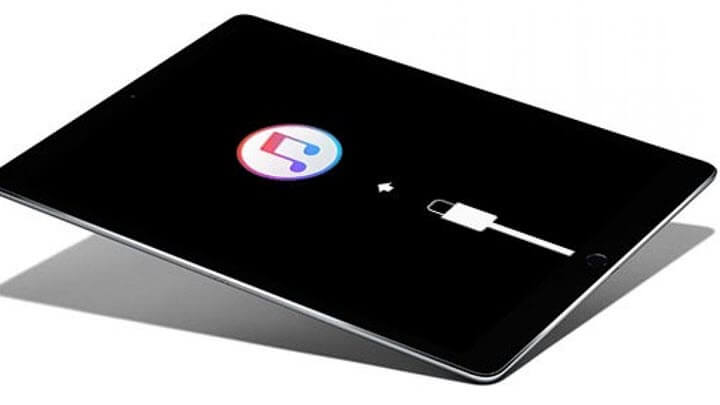 Step 3 – iTunes will give you the option to Restore or Update the iPad. We recommend clicking the Update option at first as this will force the iOS to update.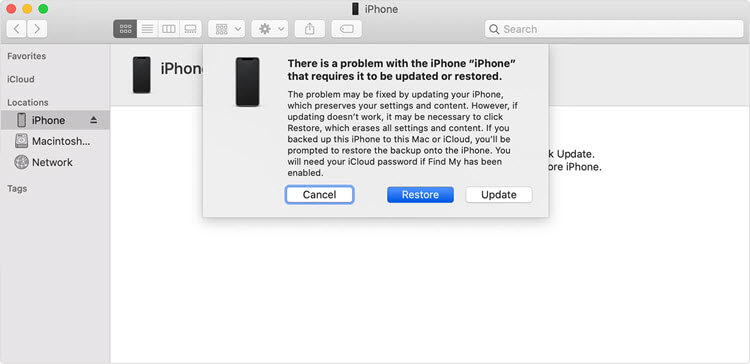 Step 4 – If the update option doesn't work, repeat the above steps but this time click on Restore and the iPad will be reset to the factory state.
Ideally, after choosing the update option, you'll find that you can access your iPad again without any problems.
However, we've found that most of the time updating doesn't get users anywhere and they are forced to use the restore option instead.
3. Using DFU Mode
Note: All data will be erased from your iPad.
The final thing you can try is to reset your locked iPad by using DFU Mode, which works alongside iTunes.
DFU Mode is handy in various situation, such as if you can't update the iOS version or in this case, if your iPad has locked you out. Here's how using this mode works:
Step 1 – On your computer, install iTunes and make sure it is up to date.
Step 2 – Next, put your iPad into DFU Mode. The steps to do this will depend on the type of iPad that you have.
iPad with Home Button. Hold the Home and Side/Lock buttons simultaneously until the Recovery Mode screen appears.
iPad without Home Button. Press the Volume Up button and then the Volume Down button, then hold the Top/Lock button until the Recovery Mode screen appears.
Step 3 – Once the Recovery Mode screen is shown on your iPad, connect it to your computer.
Step 4 – Click on OK and then Restore, your iPad will be wiped, and you can restore an iTunes backup afterwards.
This is actually a fairly straightforward process and DFU Mode is meant for situations like this, which is why it's one of the best solutions if you have access to a computer.
That said, if you don't have a backup of your data, you won't be able to restore it afterwards.
Conclusion
That brings our guide to an end and hopefully one of the solutions above, whether it's with or without a computer, will help you to reset your locked iPad.
Not everyone has access to a computer, especially since iPads and tablets are commonly used in place of computers. That's why it's important to highlight the fact that a computer isn't necessary to fix these types of iOS device problems.
On the other hand, if you do have computer access, the solutions are much easier with StarzSoft KeyPass. It has been approved the most effective method to reset a locked iPad.