iCloud offers a wide range of tools and services that everyone should be encouraged to use, especially cloud backups.
But a common problem we see users have is that they buy a second-hand iOS device and find the last owner's iCloud account still signed in.
As well as this leaving the limiting iCloud Activation Lock enabled, it also prevents you from using all of the iCloud features you could access if you were able to sign in with your iCloud account.
Find My iPhone, iCloud backups, and even Facetime will be disabled. So, in this guide, we're going to walk you through what you need to do when it comes to signing out of iCloud without password.
Part 1. Before Signing Out of iCloud
Before you try to sign out of an iCloud account without the password, there are a few things that you need to know.
Make sure you read these so that you know how to approach this process and aren't surprised by the outcome.
You should know the iPhone's passcode since you will most likely need it after you sign out of the iCloud account and might need it for the removal.
If Find My iPhone has been turned on, the account password is necessary for signing out. However, if Find My iPhone is not turned on, then you can sign out easily.
Your iPhone should be backed up before signing out of iCloud since some of the methods will delete all of the data on the device.
Part 2. How to Sign Out of iCloud without Password?
Now onto the important part: how to sign out of iCloud without password. To do this, we're going to highlight the 3 most effective methods that we found have the highest success rates.
1
Tenorshare 4uKey
Initially, the best thing you can do is to try a professional tool that removes iCloud accounts from iOS devices.
The tool we'd recommend is Tenorshare 4uKey which is specifically for removing lock screens and Apple IDs from any iOS device without the password. Among the top features that it has to offer are:
Remove previous owner's iCloud account without the password
Disable PIN/password/Fingerprint ID/Face ID lock screens
Does not require the iPhone to be jailbroken before unlocking the device
Compatible with the most recent iOS versions and device models
Easy-to-follow Apple ID removal process (no expert help is necessary!)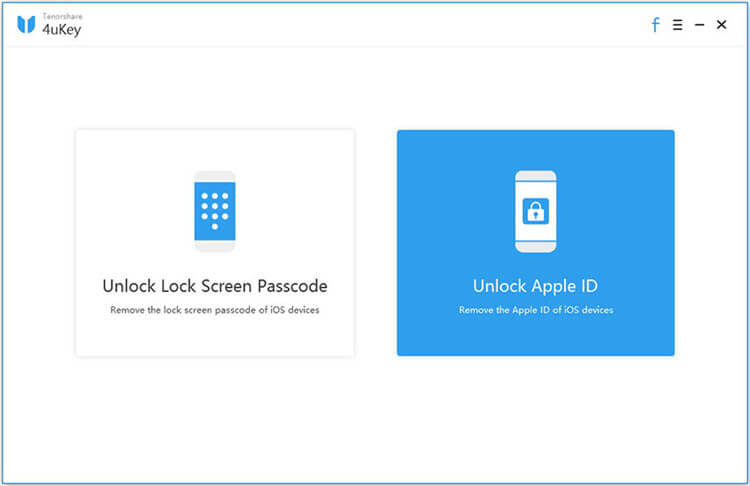 To top it off, there's a free trial available that gives you an idea of how the software works before you go ahead and purchase a license.
After deciding to buy a license, follow these steps to sign out of iCloud without password:
Step 1 – Install Tenorshare 4uKey on your computer and connect the iOS device with a suitable lightning cable.
Step 2 – Click Unlock Apple ID from the main screen and then press Start to begin the removal.
Step 3 – If the device has Find My iPhone enabled, you will now be shown instructions on how to factory reset the device. Follow the on-screen steps.
Step 4 – After your iPhone has been factory reset, 4uKey will begin to process the iCloud removal and after a few minutes, the account will be signed out.
All it takes is a few minutes of your time and Tenorshare 4uKey will have signed out of the iCloud account without you having to input the password. This is without a doubt the simplest and quickest way you can remove an Apple ID.
2
Using "Unlock with Passcode"
Another way you can sign out of an iCloud account is by restoring the iPhone and using the "Unlock with Passcode" feature, which can be done with the steps below.
Step 1 – Launch iTunes on your computer and connect your iPhone using a USB lightning cable.
Step 2 – Depending on the iPhone model you have, follow Apple's guidance to put your iPhone into Recovery Mode.
Step 3 – Next, iTunes will display a notification which prompts you to select either Update or Restore. In this case, click on Restore.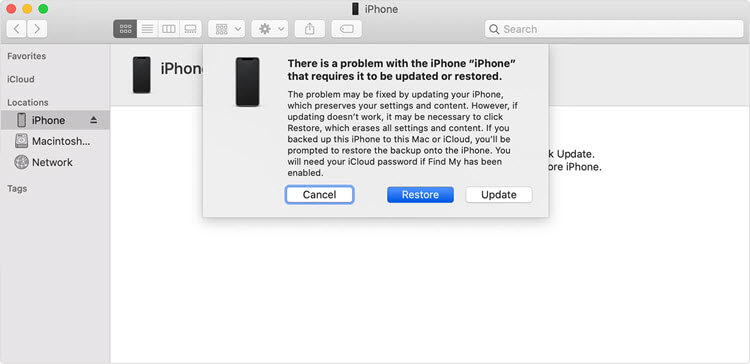 Step 4 – The iPhone will then be factory reset and once it is done, set it up normally until you reach the Activation Lock screen.
Step 5 – On this screen, tap Unlock with Passcode and type the passcode that your iPhone had before the factory reset.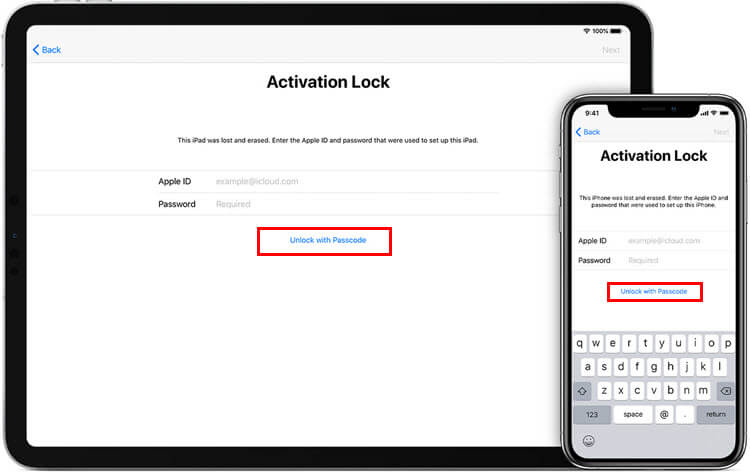 If you don't know what passcode was used because you just got a second-hand iPhone, this might not be a very useful solution. However, if you just forgot your Apple ID passcode, then this is worth trying to resolve the problem.
3
Create a New Password
Last of all, if it's your iCloud account and you don't remember the password, you should be able to do a simple password reset and change the password this way. After changing the password, you can then sign out if needed.
Step 1 – Open the Apple ID dashboard and below the sign-in box, click on Forgotten your Apple ID or password?.
Step 2 – Type the email address you used for your Apple ID and press Continue.
Step 3 – Click on I Need to Reset My Password and then choose one of the reset methods. You can either answer some security questions or get a reset link via your recovery email.
Step 4 – After following the relevant steps (depending on which method you used), you'll be able to choose a new password for your Apple ID.
Without a software solution, this is the next best thing. Using "Forgot Password" tools give you the chance to change your password and regain access to the iCloud account before removing it.
Conclusion
Attempting to remove an iCloud account when you don't have the account's password isn't an easy task to do. Ideally, you should consider the software solution we explained, where we use Tenorshare 4uKey to sign out of iCloud without password, but any of the 3 above will do the trick. After signing out of the account you'll be able to sign in with another account and have access to all of the iCloud features (including Find My iPhone and much more!).