When I opt to put my device to the charger for the last two days, my iPhone won't charge, but it says it's charging. How would I get rid of this issue?
Many people nowadays face trouble charging their devices. There can be different reasons behind this problem, but it must be frustrating for iPhone users. However, you can fix this issue by paying attention to small things.
This article will tell you the best possible solutions to fix the "iPhone shows charging but not charging" issue. Let us get started.
Part 1: How to Fix "iPhone Shows Charging But Not Charging" Issue
If you're facing the "iPhone shows charging but not charging" issue, you need to look at the following methods to fix this problem.
1. Restart iPhone to Fix My iPhone Won't Charge But It says It's Charging

Facing charging problems isn't a new sight but is pretty old for iPhone users. You can assume several things that might be causing this issue.
However, the first thing you need to do to fix this is to restart your device. Restarting the iPhone device would fix many of the iOS-related issues effortlessly.
Many iPhone experts have also said that restarting the device is a pretty simple but most effective way to fix even major iPhone issues. Here's the guide to restart your device.
1. Click and hold the side or volume button until you see the power off slider there.
2. Wait for 30 seconds for your iPhone to turn off.
3. To turn your iPhone back on, you'll need to click and hold your side button until Apple Logo appears.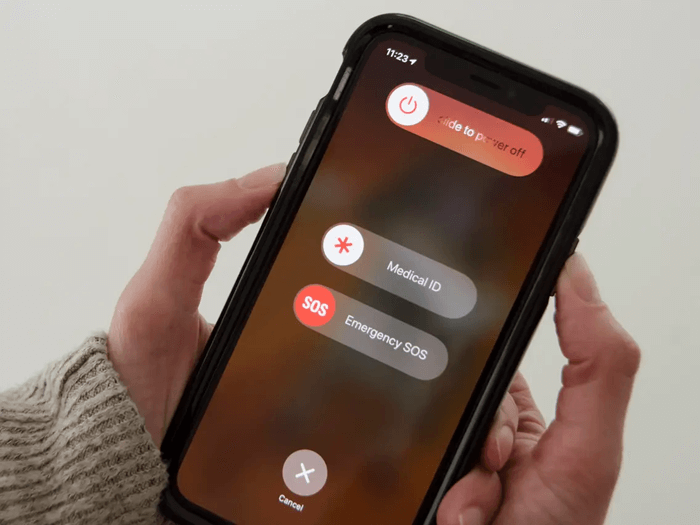 2. Hard Reset to Fix iPhone Shows Charging But Not Charging
Another method you can try executing is hard resetting your iPhone. In hard reset, you refresh your iPhone's memory after restarting it. This process won't delete the data from your iPhone, so it is safe to go ahead. Here's the guide to hard reset your iPhone:
1. First of all, you'll need to press Volume Up and Volume Up buttons and hold them for a few moments until your screen turns off.
2. When your screen turns back, and you see an Apple Logo there, you can leave the buttons now.
3. Now, you can try connecting your device to the charger and see how it works.

3. Use iOS System Recovery Tool – Starzsoft Fixcon
StarzSoft Fixcon is a great addition to the problem-solving techniques for iPhone devices. It is pretty manageable and reliable. Using this wonderful tool, you can prevent your device from any unwanted problems.
Since you're having issues charging your iPhone, you need to repair your iPhone through Standard Mode. Luckily, you'll not lose any of your data in this process. Here's the guide to do it.
1. Navigate to its home screen and hit the Standard Repair Mode option from there.

2. Look for available firmware packages after connecting iPhone to the desktop or Windows. After selecting an appropriate package, click on the Download button.
3. Click on the Continue button to start repairing the iOS device in this phase.

4. Your device will turn on again after being repaired. Now connect your device to the charger and see how the matter goes.
4. Restore iPhone with DFU Mode
If things don't look better, you can try putting your device in DFU Mode. Before putting your device into this mode, you'll need to backup your important information. Here's the guide to put your iPhone to put iPhone into DFU mode.
1. Connect your iPhone with your computer and launch iTunes.
2. Click and hold your Home and Wake/Sleep button for 8 seconds.
3. Later, you'll need to release the Wake/Sleep button, but you should keep holding the Home button until your iOS device appears in iTunes.
4. After leaving the Home button, your device's screen will turn black. Later, you'll need to restore your iOS device using iTunes.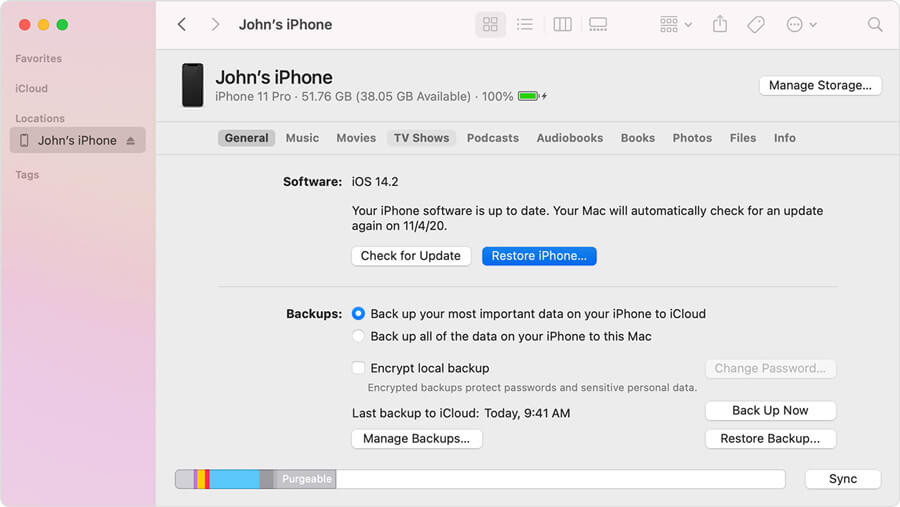 5. Check Charging Cable, Charger, and Lightning Port
After implementing a few things, you need to do something more if things don't get better. For instance, you can check your charging cable. Sometimes, your iPhone device doesn't get charged due to a faulty charging cable.
Apart from charging Cable, you should also need to assess the condition of your charger. Sometimes the charger you use doesn't work appropriately and might end up affecting your iPhone as well.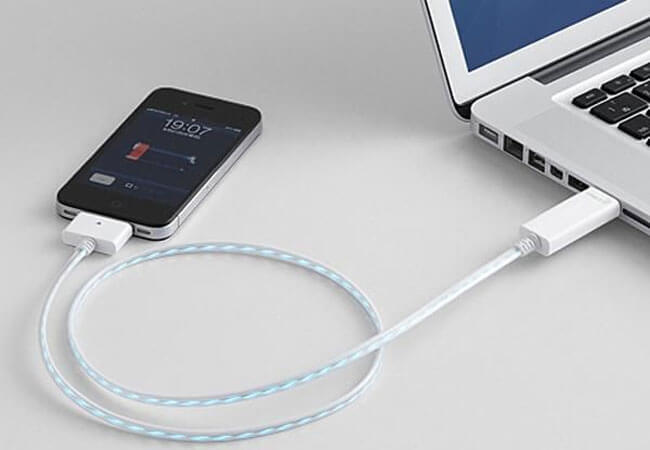 Last but least, you also need to keep a close look at the lightning cable. Using a damaged lightning cable can create chaos for your iPhone.
6. Go to the Local Apple Store to Repair
If any of the solutions mentioned above doesn't improve things, you need to consult a reliable Apple Store. Sometimes, you can't charge your device despite having a new charger due to hardware issues.
To get rid of the hardware issues, you'll need to go to Apple Store and ask them to repair your device. They're most likely to assist you in your matter. However, if they also don't help you, return your iPhone and ask for a replacement.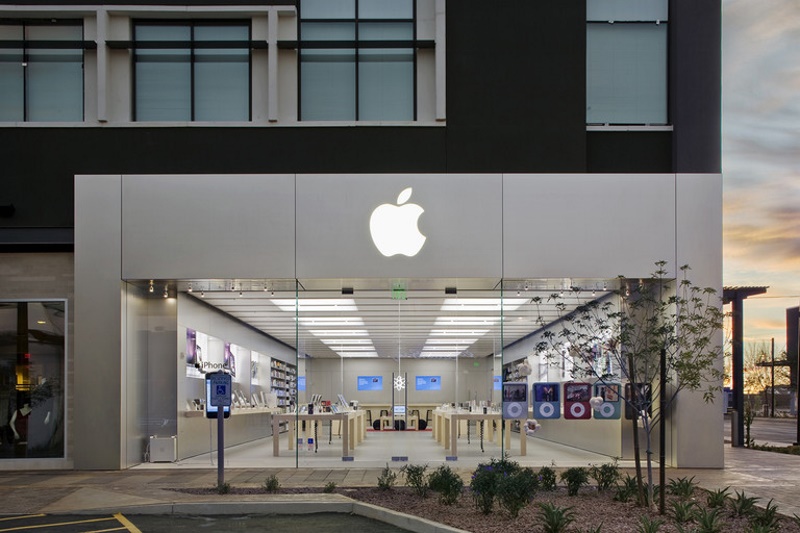 Part 2: FAQs about iPhone Charging Problem
1. How do I know if my charger port is damaged?
Some signs help you to find whether your charger port is damaged or not. For instance, if you're forced to hold an iPhone at a certain angle to charge your device correctly, it means your port has become loose.
Moreover, your pins get broken inside the port, making the charging process impossible. In addition, if you see debris inside your charger's port, it can also damage your port quicker than you think.
2. Why is my battery percentage not increasing when charging?
If your battery percentage isn't increasing when charging, there can be a few factors behind it:
1. The charger you're currently has been damaged.
2. There can be some hardware issues that are creating this issue.
3. The charging cable you've got has some loopholes.
3. What to do if your phone isn't charging, but it says it is?
In this situation, you'll need to check the charging cable status whether it's doing well or not. For this purpose, you can try using another charging cable to ensure the previous charging you were using doesn't have any issue.
Moreover, you can also check the status of the charger. If you find any issue with your charger or charging cable, replace it immediately.
4. Why does my iPhone charge when it's off but not on?
It doesn't seem serious because you need to reset your battery and check how things go afterward. You need to turn on your iPhone and connect it with a charger.
If the issue persists, there might be some issues with your battery. In this situation, you need to consult Apple Store and ask them to replace your battery as soon as possible.
Conclusion
Those asking, "my iPhone won't charge, but it says it's charging" can take the notes from this article. We've mentioned the reliable methods to fix this issue.
However, the possibility of getting your problem solved is pretty high if you opt to acquire the premium services of StarzSoft Fixcon. It is a mind-blowing third-party application that can fix your iPhone device issues.