You'll find that sometimes, your Airplay has stopped working for several reasons. This article will propose many solutions to problems you could encounter when your Airplay lags.
The most common solution to get your device back to life is by downloading Starzsoft Fixcon, but this article outlines different solutions you can try.
Part 1: Why is My Airplay Lagging? Find Reasons Here!
Using Airplay on the Apple TV is one of the most innovative features in recent years. You can now stream different content from one iOS device to another without the hassle of connecting extra wires together.
Whether connecting your Mac or iPhone to your Apple TV for content viewing, you can easily use Airplay to play your favorite shows and other content directly from your iOS device to your Apple TV.
There are multiple reasons why your Airplay could be lagging. Here's a compiled list of reasons you should look for if you're experiencing the same problem.
1. Choppy internet service could cause airplay videos to go in and out while trying to connect to the internet.
2. Airplay doesn't work on all devices, so you must check if your device is compatible with the Airplay feature.
3. Bluetooth might not connect to your Apple device, so you must enable Bluetooth. If you're using an iOS device and your Bluetooth is not allowed, Airplay won't work.
These are simply a few reasons why your Airplay might lag. If you've checked all these reasons and are still experiencing a lag, then you might want to check out some information at [OFFICIAL] Starzsoft.
Part 2: How to Fix This Airplay Lag Problem: 3 Ways
Some problems that contribute to Airplay lagging have simple solutions. If your Airplay is lagging on your Apple TV, then here are some ways to help fix the problem.
1. Fixing Your Internet Connection
Having a bad internet connection is one of the most common causes of Airplay being laggy on TV. To fix this problem, you can restart both devices that you are using and make sure they are connected to the same wifi network.
If your connection is to the same network, but your Airplay is still lagging, try restarting your router to reconnect your devices to the internet.
2. Try Using a 2.4gHz Band to Fix Airplay Lagging
Many users have tried using 5gHz on their WiFi and have still experiences issues with those devices.
It's been proven that 2.4gHz fixes the issue altogether. However, sometimes your router is automatically connecting to 5gHz, and you'll be seeing problems with your Airplay lagging on TV. This solution allows you to watch your favorite content in 4K still rather than switching the resolution to stop the lagging of your content.
3. Use StarzSoft Fixcon To Troubleshoot Airplay Laggy on TV
StarzSoft Fixcon Official is the most reliable way to fix this issue. However, you must follow specific steps in standard mode to ensure it's done correctly.
Helpful tip: This mode will not cause data loss on any of your devices.
The first step you need to do is download Starzsoft Fixcon software to your device. Once you launch the application, you'll be prompted to choose one of the three modes this software includes.
Standard Repair
Advanced Repair
Enter/Exit Recovery Mode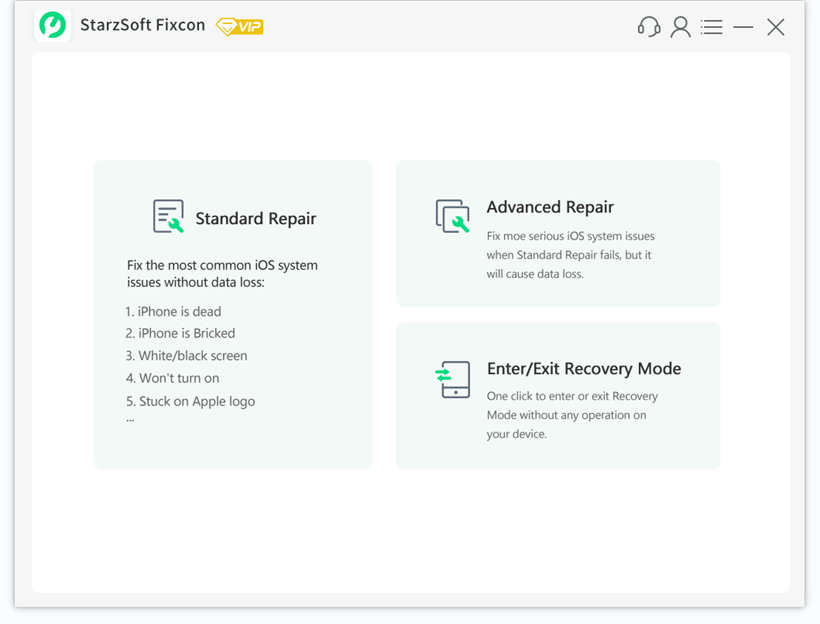 Choosing the Standard Repair mode is the most highly recommended for fixing common issues that come up while using Airplay on your Apple TV.
Advanced Repair allows you to fix more severe issues with your devices. The only downside to using Advanced Repair is that you will lose all the data in your device after using Advanced Repair.
Enter/Exit Recovery Mode allows you to enter or exit with one click. It's considered the most simple of the three options, but it is mainly helpful when a button on your device is broken.
The second step you need to do is connect your device. Your device must be connected to your computer using a USB cable.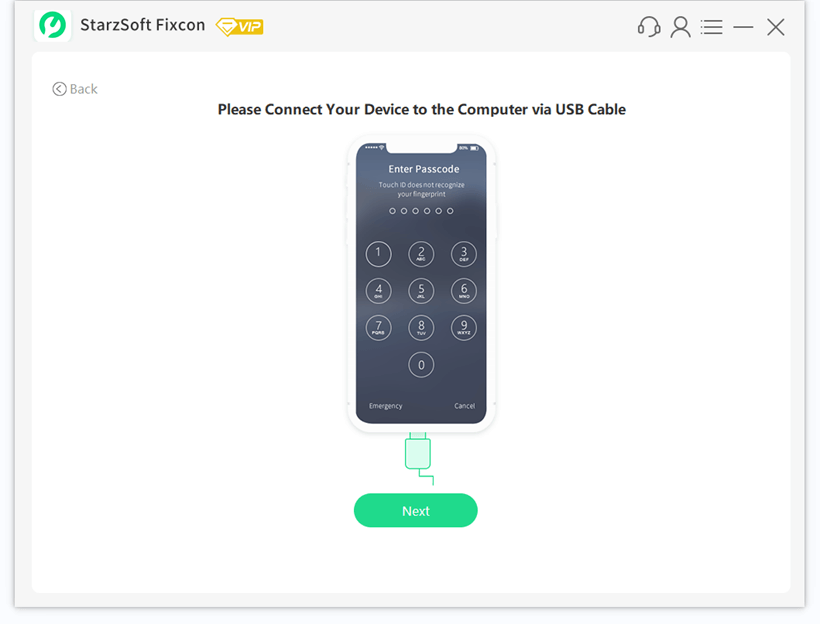 Starzsoft Fixcon can detect when your device is connected automatically. It will also automatically launch you into the next step to help you fix your Airplay.
The third step is downloading the right package to help your device stop lagging. Airplay lag should be able to stop with the downloading of the package to fix your device.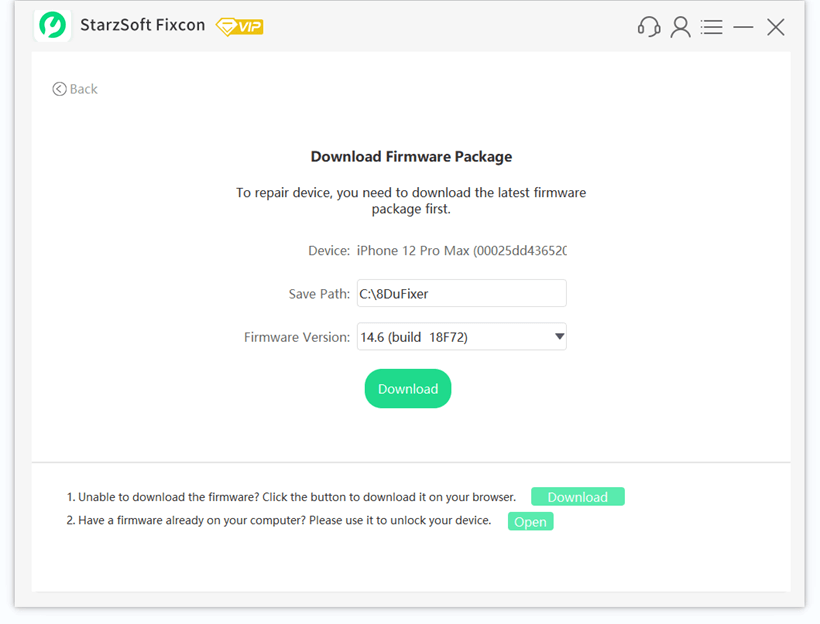 The fourth and final step is to start the Repair of your devices. The repair process will only take a few minutes. Once it's completed, your device will be restarted automatically, and you'll be able to enjoy Airplay without any lag on your TV.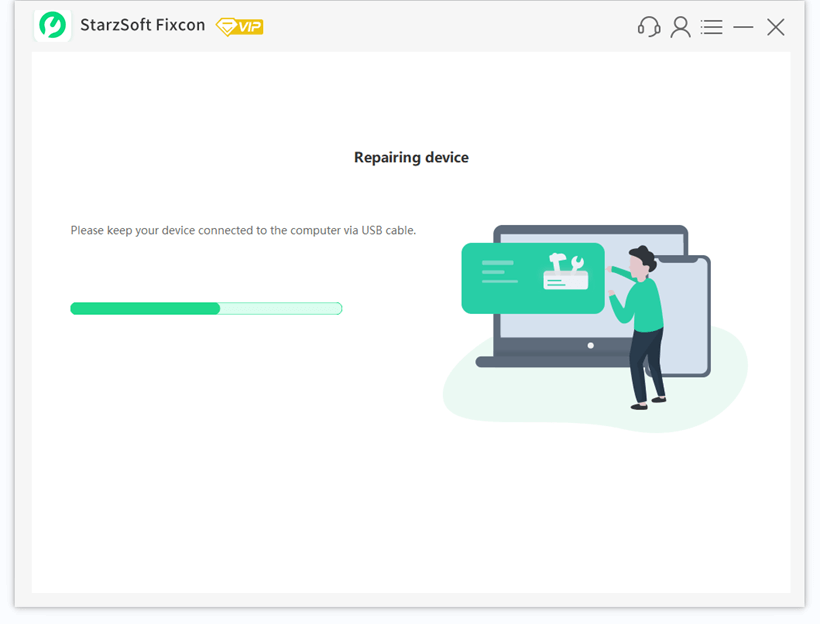 Part 3: Other Useful Tips for Airplay Lagging
Here's a compiled list of some other solutions for Airplay lagging on TV:
1. Look at your Airplay password setting. Having a password means that you have certain restrictions enabled on your device.
2. Reset iPhone network settings. This solution resets wifi networks and cellular settings on your device.
3. Uninstall screen mirroring apps. These apps disrupt the Airplay connections and could cause your Airplay to lag. Once these are uninstalled, try reconnecting to Airplay.
4. If you're using a Mac, check your firewall setting to ensure you haven't blocked the Airplay.
Final Thoughts
Airplay has become a heavily relied-on feature by many Apple users. However, whether you're using an iOS device or a Mac device, it becomes incredibly frustrating and inconvenient when the Airplay feature stops working. The steps and common fixes outlined above in this article are some of the simplest ways to fix your Airplay problems.
If you're asking yourself, "why is my Airplay lagging?" you're going to want to know exactly what the problem is before going in and fixing it. This article has outlined many of the most common issues surrounding your Airplay lag. Unfortunately, sometimes you can't find the source of your problem, so everything in this article helps you find those problems.