iCloud Activation Lock is one of the key features of Apple devices. It helps you to keep unauthorized people away from gaining access to your iDevices.
But the same feature can become a bit cumbersome if you happen to land your hands on a second-hand device, for example, a second-hand Apple watch paired with the previous owner's iPhone. In this case, you will need the login credentials of the previous owner to gain access to the Apple watch to start using it.
However, if you are stuck with the activation lock, this article has got you covered. Keep reading to know how to remove Activation Lock on Apple Watch and which tools to use to be able to do that.
What is an Activation Lock on Apple Watch?
Apple products have been designed keeping in mind their safety and security.
For example, if an Apple Watch is asking for an activation lock, it means that the watch can't be used unless you enter the activation code. This safety feature is available for every iDevices. The primary reason for using an activation lock is to keep your Apple watch inaccessible when you are not using it or when it gets stolen.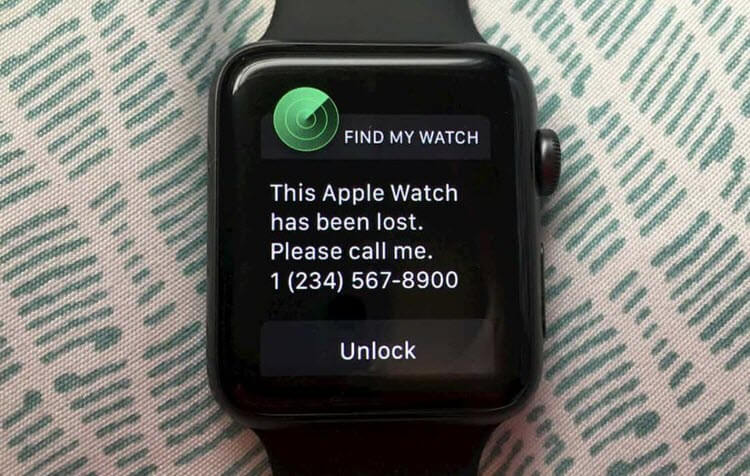 Your Apple watch will be paired to your iPhone, and whenever you try to reset it or try to use it, it will right away ask for an activation code, which only the paired iPhone device user will be able to enter.
If the iPhone is paired with Find My iPhone, then the activation code will get applied to the Apple watch and any other Apple devices automatically. This feature safeguards all the devices. Also, through this lock, you will be able to perform many tasks from the computer.
How to Remove Activation Lock on Apple Watch?
If you have bought a second-hand Apple watch or received it from someone and have noticed that it has an activation lock, you can try out some ways to remove it.
After the lock is removed from the Apple watch, only then will you be able to use it.
Method 1: Ask the Previous Owner for Help
If you know the person who sold you the Apple watch, you can tell them to help you unlock the device. The iCloud account is the one-stop solution for a host of issues. By visiting iCloud, the previous owner can easily remove the activation lock on Apple Watch that has been passed down to you.
To do that, the previous owner must remember their iCloud credentials. Next, the device has to be available on the device list on iCloud and then follow the following steps:
Step 1: Open any of the web browsers that you use and then visit an iCloud website. You will be asked to sing in. This is when the previous owner has to enter his credentials.
Step 2: Once the person signs in, they will be able to see multiple options. When you see the Find iPhone option, please tap on that.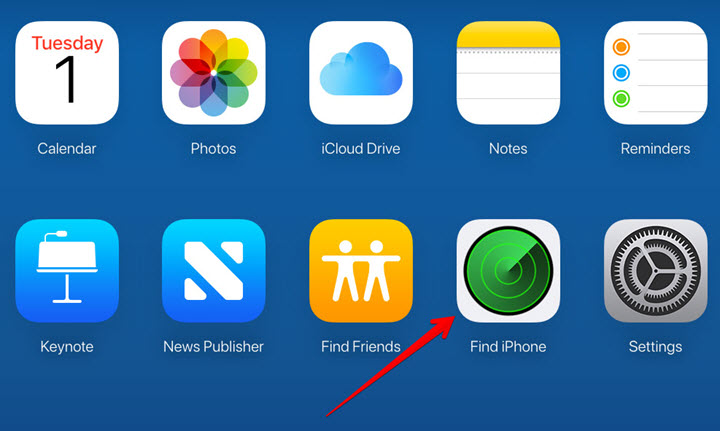 Step 3: From the provided list of devices, you need to select an Apple watch.
Step 4: After you select the Apple watch, you will see an option to Erase Apple Watch. Ensure to read the instructions carefully.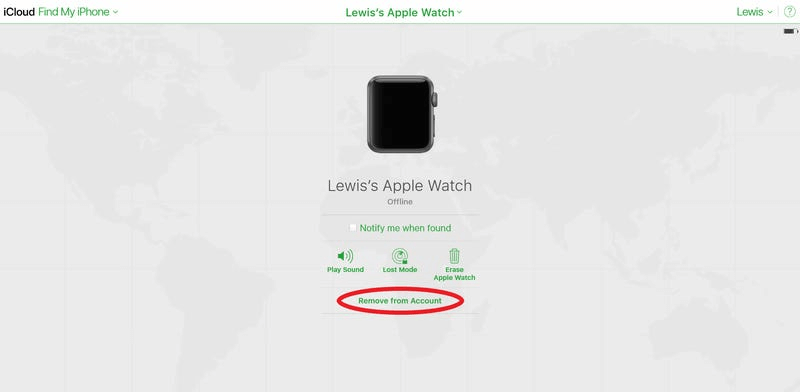 Step 5: Finally, the Apple watch will be removed from iCloud. Now, launch your Apple watch and hit the remove option that you see on the watch.
After the Apple watch is removed from iCloud, the activation lock will be removed automatically, allowing you to use the watch normally.
This way can also help you out when you forgot Apple Watch passcode.
Method 2: Remove Activation Lock from iPhone
If the iPhone that is paired with the Apple Watch is close by, you can use it to remove the activation lock easily and conveniently. However, to follow the steps, the iPhone has to be with you.
If you are the original owner of your Apple watch and you have activated the lock, then follow these steps to remove the lock:
Step 1: Take out the iPhone and bring the watch.
Step 2: Launch your iPhone and then open the Apple Watch app. You will have to click on My Watch first, click on your watch, and finally hit the "i" icon.
Step 3: The screen will show you an option to unpair the Apple watch. You need to click that.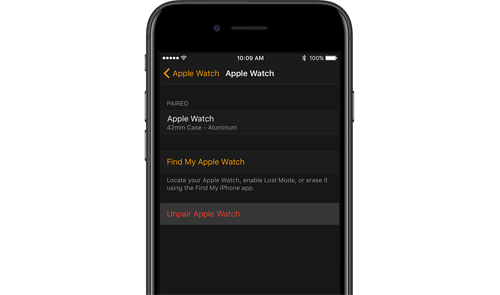 Step 4: Now, enter the credentials, which will be your Apple ID and password. Once you do, you will be able to remove your Apple watch.
After the watch gets unpaired from the iPhone, the Activation Lock will be removed from your Apple watch, you can start using it efficiently.
Method 3: Use an Apple Watch Activation Lock Removal Service
There are some online tools available which you can use for Apple Watch activation lock bypass. These tools will do everything from their end but will ask for a few things, which you need to be ready with.
Another important thing that you should be aware of is that if your device is marked as stolen, these services won't help you unlock the activation lock. Also, these services will come with a price, so be ready to shell out a massive chunk of money. Before getting started, they will ask you to make an upfront payment.
Now, the service that you can try is Apple iPhone Unlock. This is a reliable online service provider, and there are a few steps that you will have to follow:
Step 1: First, open a web browser and visit the Apple iPhone Unlock website.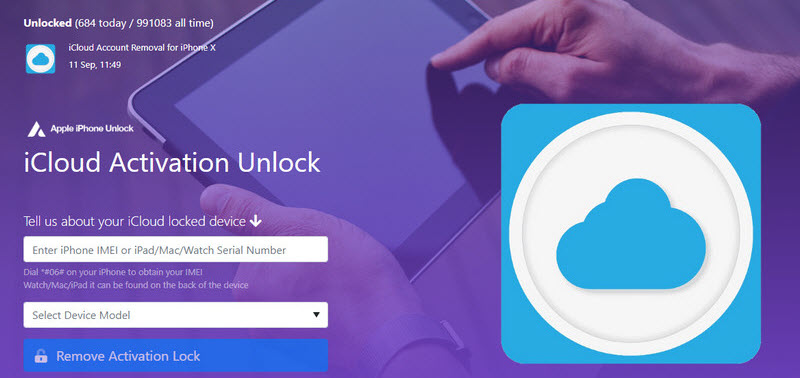 Step 2: Now, take out the case of the Apple watch and look at the serial number. It will be written either on the back or the side. Please note it down.
Step 3: On the site, you will have to enter that serial number along with the device model. You can select the device model by clicking on the drop-down menu.
Step 4: You will be asked to make the payment to unlock your Apple device; please make the payment, and Apple iPhone Unlock will confirm your request.
The service provider will take a few days to do the needful. Once the Apple Watch Activation Lock is unlocked, you will receive an intimation email about the same on your registered email ID.
Bonus: How to Bypass Activation Lock on iPhone?
If you want a hassle-free unlocking activation lock experience, you can try StarzSoft KeyPass. This dedicated iDevice unlock tool can easily unlock your iCloud locked iPhone so that you can use it conveniently.
The crux will be to remove the activation lock from the iPad or iPhone that is synced with your Apple Watch. Moreover, StarzSoft KeyPass doesn't ask you to enter the Apple ID credentials. There will be a few steps to follow, of course, but they are seamless to follow.
If you are new to StarzSoft KeyPass, keep reading this guide, and let's get started!
Step 1: Download StarzSoft KeyPass and Launch it
First, download KeyPass. Once done, let the software get installed. Now, launch StarzSoft KeyPass on your computer.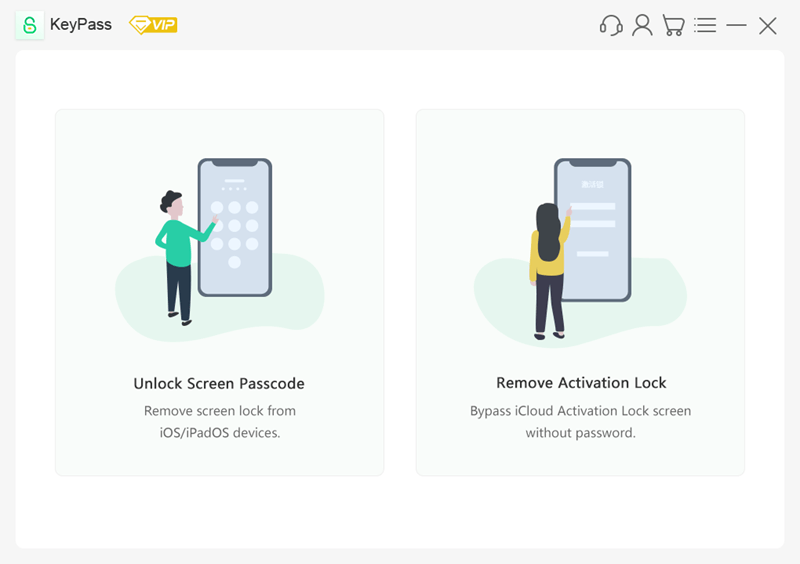 Step 2: Plug in the iPhone and Jailbreak
Take out your iPhone and use a lighting cable to connect it to the PC with StarzSoft KeyPass. The on-screen instructions will guide you to jailbreak your iPhone. Please follow that. To begin the jail process, you will have to click on the start option that you will see towards the bottom right of the tool.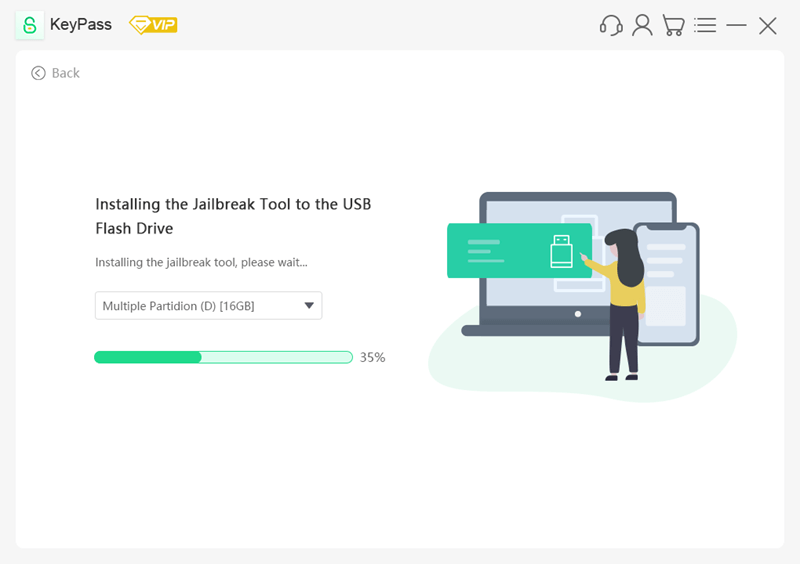 Step 3: Click on Done to Finish the Process
StarzSoft KeyPass will take some time to unlock your iCloud locked iPhone. While the process is on, don't use your computer and don't disconnect your iPhone.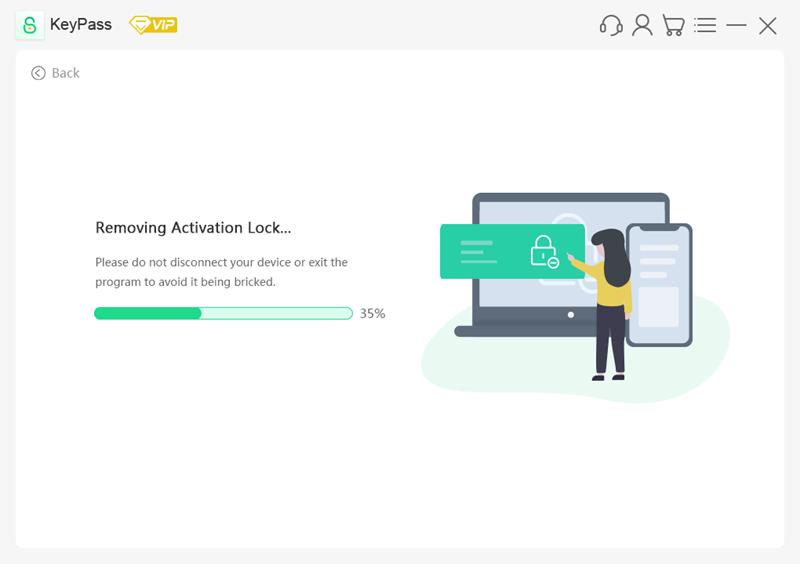 The activation lock will be removed, and you will see the done option towards the bottom right. Please click on that and remove your iPhone from the computer.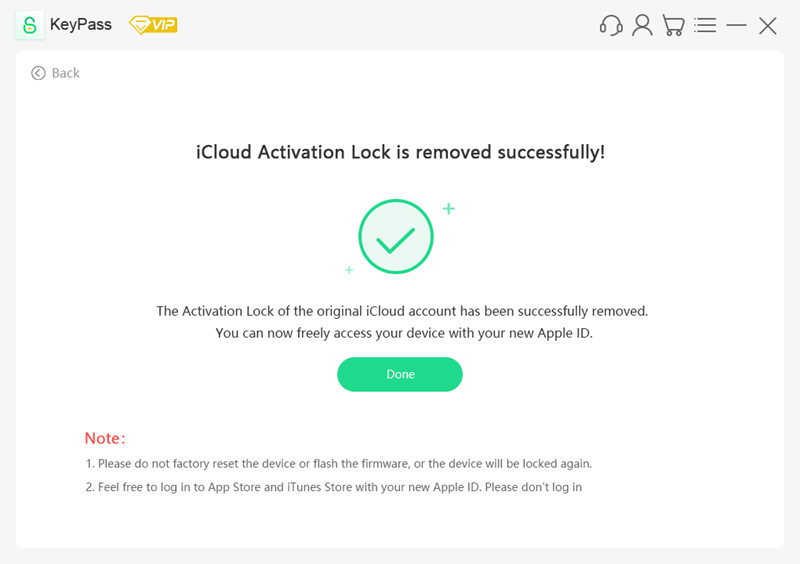 You will see that the activation code has been successfully removed, and now you are free to use your Apple watch.
If you want, you can now go ahead and add another activation code by visiting the iCloud account.
Conclusion
It is not uncommon to purchase a second Apple watch. People do that all the time. But one major issue that may come along is the activation lock, you'll have to remove the Activation Lock on Apple watch before using it. This article has covered all the methods that you can try to remove or bypass the activation lock on Apple watch.
If your iPhone is locked to Activation Lock, the one that will come in handy is StarzSoft KeyPass. This software will let you remove the activation lock under any circumstance. Even if you don't have adequate tech knowledge, you can still use it. So, go on and download StarzSoft KeyPass today and get rid of the activation lock comfortably.