Have you ever thought about playing your favorite Android games on a PC device? If so, then you have likely also considered playing the iconic Clash of Clans mobile app on PC. However, there's not necessarily a simple way to load up the Clash of Clans mobile app on your PC device, which then raises the question: how can you play the Clash of Clans mobile app on your PC?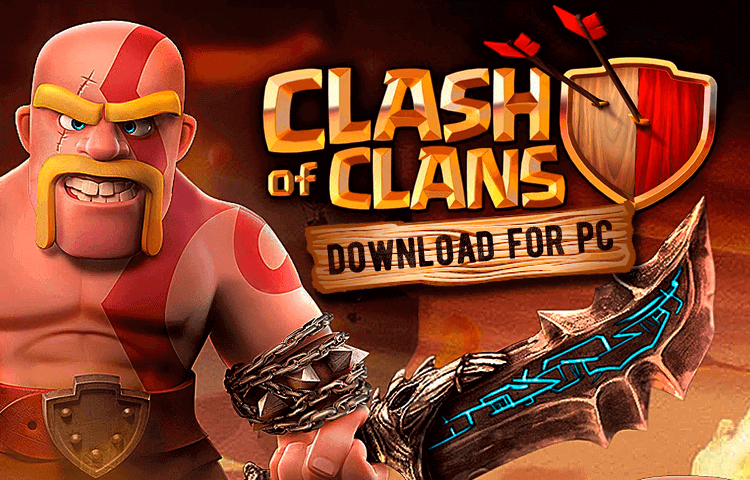 Well, fret no longer; if this is something you have been considering, our experts are on hand today to give you some new ideas about why you might want to play the Clash of Clans mobile app on your PC device, and if so, how you can make the most of the different opportunities available to you.
Is Clash of Clans Worth Playing?
Before we go any further, we should perhaps start with the main question here: is the Clash of Clans mobile app actually worth playing? After all, there are already countless amazing PC games available that you can play without having to take extra steps. Why should you play Clash of Clans on your PC, then?
Well, there are a few reasons you may want to play Clash of Clans on your PC, but perhaps the most obvious is simple: it's just a fun, relaxing game. Many PC games are very complex and longwinded, with plots that take a lot of thinking to follow. By contrast, clash of Clans is much simpler, so you can pick it up and play whenever without needing to spend hours catching up with your plot progress.
Why People Play Clash of Clans on PC
If you decide that the Clash of Clans mobile app could be right for you – and, if you ask us, it's definitely a good game option, you may have considered playing on PC.
Indeed, there's a lot to love about playing Clash of Clans on PC; perhaps the two main benefits,
There are easier-to-use controls and a larger screen size, which can make it far simpler to see the graphics and enjoy the gameplay experience.
Meanwhile, for some people, a broken phone screen might also make it impossible to play the Clash of Clans mobile app traditionally – but, by playing on a PC, this won't be such an issue.
How to Play Clash of Clans on PC With an Emulator
There are several different options you could consider if you've been looking for ways to play the Clash of Clans mobile app on your PC device.
However, perhaps the most obvious way for most people is through an emulator, such as BlueStacks, LD Player, or Nox. These emulators are designed to replicate the system and software of a traditional mobile device on your PC, so you can play your favorite games quickly and easily on your PC screen.
LD Player
LD Player is one of the most effective Android emulators for playing Clash of Clans, and the app even recommends itself specifically for this much-loved mobile games.
Some of the key features that make the LD Player emulator popular include its ability to write macros, reroll more quickly for the best characters or players, and the far-enhanced graphics the tool offers in many cases compared to other emulator tools.
BlueStacks
BlueStacks is one of the most popular tools for playing the Clash of Clans app on your PC device, and is highly effective as an Android emulator.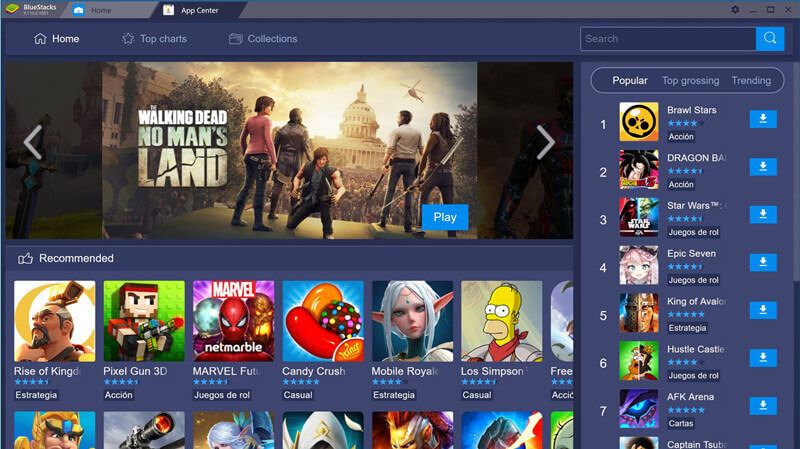 Its fast download speeds and ability to prevent lagging or latency certainly add merit to this emulator tool; however, there are also many other tools that could offer a similar experience. And while it's usually effective, it's often not as reliable on low-power laptop devices (even though you're only trying to play a mobile game!)
Also Read: Review: How to Download COC on PC without Bluestacks
The Pros and Cons of Playing Android Games with Emulator
Both LD Player and BlueStacks could be good options if you've been looking for a PC emulator allowing you to play the Clash of Clans mobile app on your device. However, they may not necessarily be ideal in every scenario.
Pros:
Indeed, there are many benefits of emulator software.
They effectively transform your PC into a phone or gaming device, allowing you to play multiple games from other platforms.
What's more, some emulators are even free to download yet still provide a surprisingly effective solution.
Cons:
What's the issue here, then? Well, for most emulators, the main issue you'll face during use is lagging.
Lags can severely hinder the quality of the gameplay and may even transform the Clash of Clans mobile app from a great title to one you can't bear to look at!
Plus, it's also worth considering potentially that many emulators may be slower to download, meaning that you'll have to wait a little longer before you can begin playing your favorite new game.
And, of course, if you have a save file on your current Clash of Clans mobile app, you'll have to wave that goodbye; while you can create a new game on the emulator, you often won't be able to launch a game from another device.
How to Play Clash of Clans on PC Without Emulator [HOT!]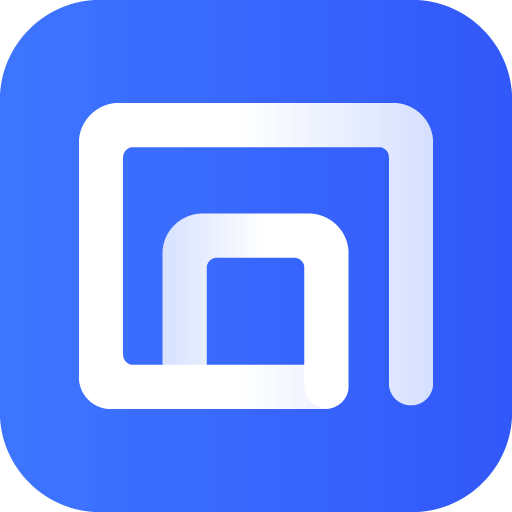 StarzMirror
Your Best iOS/Android Screen Mirror Software
At this point, we've considered two different emulators and the pros and cons of using an emulator on your PC to play the Clash of Clans mobile app. However, what if we were to tell you now that you didn't need to use an emulator to play the Clash of Clans mobile app on your PC.
What if, instead, there was a simpler and easier way to play your favorite mobile games on your PC device – without having to download a new emulator app for every time? Well, screen mirroring might just be the ideal option that you deserve.
There are numerous benefits of screen mirroring that you could consider. Some of the most notable benefits of screen mirroring tools, such as StarzMirror, include the following points:
1. With screen mirroring, you can play all of your favorite mobile games on your PC, not just limited to the Clash of Clans mobile app! As such, if you fancy playing Clash of Clans today but Angry Birds or some other app tomorrow, that's completely fine.
2. Screen mirroring directly shares your phone's screen onto your PC screen, rather than emulating a phone. This means that most screen mirroring apps are far easier to use than an emulator since there are fewer concerns about software updates and the like.
If your phone is able to run the game normally, it should also be perfectly fine to run the game through screen mirroring apps such as StarzMirror
3. When mirroring your phone screen onto a PC, you're able to pick up directly from where you left off. Since you're just sharing your screen onto your PC, you can play your favorite mobile saves on your PC – and, when you're done, just make sure you've saved the game and carry on as normal.
Some screen mirroring tools allow you to control the device from your PC as well, while others just amplify the screen size, allowing you to see the game in its full glory.
These are just a handful of the benefits of using a screen mirroring app to play your favorite mobile games. To find out more about screen mirroring, don't be afraid to contact our team, and we'll try to give you some further pointers.
Using the StarzMirror App
If you think Screen mirroring is the ideal option for you, don't worry – finding an excellent screen mirroring app doesn't have to be hard. And luckily, the StarzMirror tool could be just what you need.
StarzMirror is so simple to use and works in just a few simple steps to help you get the most from your screen mirroring efforts. With this in mind, all you need to do to begin screen sharing your phone screen onto a PC is follow the steps presented below:
Step1. Download the StarzMirror app onto both your phone and your PC device, and connect the devices using a USB cable.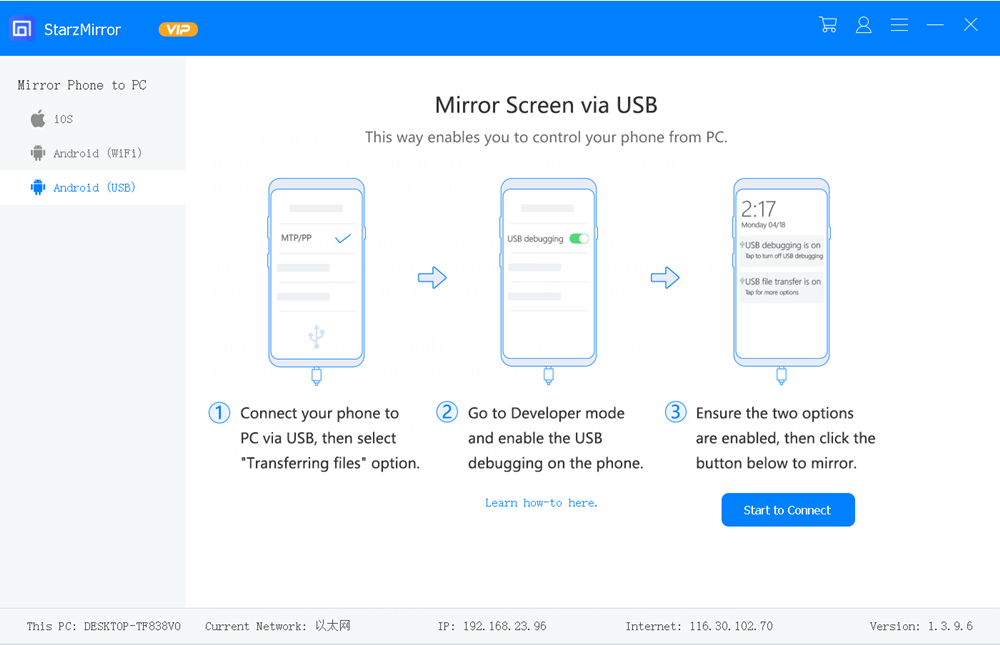 Step2. Navigate to the developer option by heading to your device's settings and finding the software information. Then, select the developer option, tap "build number" seven times, and this should enable you to allow USB debugging.
Step3. Allow StarzMirror permission to access your device, and voila – you should now be able to control your phone screen from your PC!
Here's the detailed user guide of StarzMirror.
Conclusion
If you've been looking for new ways to play the Clash of Clans mobile app on your PC device, we hope today's guide will have helped. Indeed, as far as mobile games go, there's no doubt that Clash of Clans is both one of the most popular and most well-known.
As such, there are plenty of options you could consider to make the most of your gaming experience – and using an emulator, or reaching for a specialist screen mirroring tool such as StarzMirror, might be the most effective options for your device.
Indeed, the latter in particular is often the most versatile approach for a smooth and lag free gaming experience on PC. Plus, you'll also be able to keep all of your save data from your mobile, allowing you to switch between mobile and PC gaming at will.