Something that seems like an easy addition to smartphones is the ability to mirror their screens to a computer.
Surprisingly, this is still a relatively new feature that was only made possible for iPhones a couple of years ago. On their own, iOS and Android devices aren't capable of screen mirroring though.
Instead, a third-party tool needs to be thrown into the mix and one of those tools is LetsView. Keep reading to find out more about what this fantastic tool does.
Part 1. LetsView Review: Is it Worth Trying?
In this LetsView review, we'll be discussing what this software is, the strengths and weaknesses of it, its safety and security, and we'll also be considering what alternatives there are to it.
1
What is LetsView?
LetsView is a basic screen mirroring tool that allows you to project your iOS and Android device's displays to your computer. The software allows this to be done completely wirelessly over Wi-Fi and makes it possible to expand the device's display without compromising the visual quality.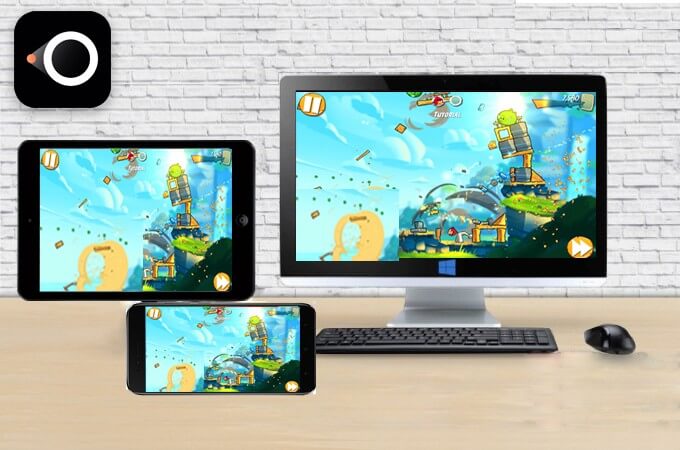 This is particularly useful in situations such as if you want to watch a movie you have saved on your smartphone on a bigger screen, if you want to play apps at a higher resolution, if you have trouble reading the smaller text, or if you want to take a screenshot of your smartphone's screen. For teachers (especially those in computer science), LetsView is a great way of showing your entire class a device's display and explaining certain concepts.
LetsView supports Windows and Mac computers, Android and iOS devices, and even Apple TVs and Android TVs.
2
Pros
Great tool for teachers who want to show their students things on a smartphone or tablet
Very fast application that allows screen mirroring in just seconds
Has a reputation for maintaining the quality of your screen and not diminishing the quality
Allows screen recording once you start mirroring the device's screen
Has a simple and easy to understand user interface
Completely free to use with no paywall that limits features
3
Cons
After a short length of time the device will disconnect from your computer (you can then reconnect it)
There is no USB connectivity support, meaning Wi-Fi connectivity is the only option
Does not support device control on either iOS or Android devices
4
Is it Free?
This is one of the great things about LetsView because yes, it is totally free to use for everyone! There's no need for you to buy a license to access any of the features that are offered by LetsView – without any paywall, complete access is provided to everyone who downloads this software.
You might think, "but if this software is free, surely there are going to be ads on it?". Again, fortunately, this isn't the case. You won't be bombarded with ads while using LetsView. The user experience is not brought down by ads and you can enjoy this free experience without them bothering you.
5. Is it Safe?
This is always an important question for us to address in any review, and our LetsView review isn't going to be any different. Some of the main questions we ask when we're pondering a piece of software's security and safety are:
Does it contain any coding that could cause harm to the computer?
Furthermore, is there any coding which is designed to steal user data?
Does the software do what it claims to do?
What do previous users of the software think about the safety of it?
Let's address each of these points. To figure out if there is anything harmful about LetsView we ran it through various antivirus software, along with some antimalware software. From this test, we can confidently say that there is neither any viruses, malware, or code that is capable of stealing user data.
Next, we can also say that the software does do what it claims to do. Without any issues, surveys, or licenses, you can go ahead and mirror your iOS or Android device's screen.
Finally, we considered what past users thought. There are no reports of safety issues from users and it was overwhelmingly known that the software is safe to use.
So, in terms of safety, there's no doubt in our mind that LetsView provides a safe and secure experience where your computer and data will be safe the entire time.
6. How to Mirror iPhone to Computer with LetsView
For this final part of our LetsView review, we're going to consider how the tool works so that you can see just how easy it is to use. In this case, we'll be sharing an iPhone's screen to a Windows PC.
Step 1 – Download LetsView on your PC and download the app to your iPhone.
Step 2 – Make sure your iPhone and PC are connected to the same Wi-Fi network. The connection will fail if this does not happen.
Step 3 – Launch the LetsView app on your iPhone and select your PC from the detected devices.
Step 4 – Next, choose the Phone Screen Mirroring option and then on your iPhone, swipe down to open the Control Center, then tap on Screen Mirroring and choose LetsView.
A similar method is used for mirroring Android devices to a PC, and the same goes for if you are using a Mac computer. Regardless of the platforms involved, LetsView is a very simple and easy to use program that makes screen mirroring possible for everyone. You're also able to go the other way and mirror your computer screen to your phone instead!
Part 2. Alternatives to LetsView
It would be wrong to assume that everyone is satisfied with what we covered in our LetsView review so far. The fact is, everyone has different preferences and some people won't have their needs satisfied by what LetsView provides users with. To make sure everyone finds a solution for them, here are some alternatives to LetsView to consider.
1
StarzMirror
Our first alternative is StarzMirror, a premium software which excels at screen mirroring. By connecting your smartphone or tablet to the computer, you're able to have a crystal clear view of your device's display without having to worry about the video quality being worse.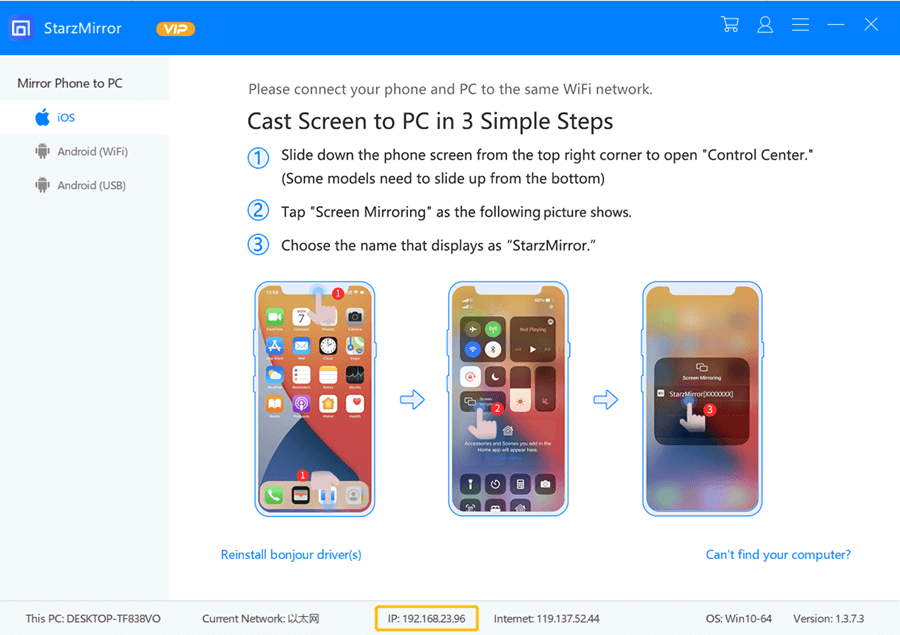 There are 3 connectivity options making it easy for everyone to get set up straight away. With StarzMirror, you're even able to create rooms where you can invite people to view your screen mirroring experience!
To get access to what StarzMirror has to offer though, you'll need a license. Licenses begin at $3.33 per month, making this a reasonably affordable tool to buy. It does, however, has a free trial available which doesn't limit your feature access. Instead, you get a time limit to use the full version of the program.
Pros
Share your iOS/Android device's screen with up to 40 other people
Provides very high-quality video quality which doesn't degrade over time
Rotates the screen automatically for a better viewing experience
A free trial of the full program is available to everyone
Compatible with Windows computers, and all iOS and Android devices
Cons
It does not support Mac computer
2
Screen Mirror
Another screen mirroring alternative to LetsView which is a different type of solution is Screen Mirror. It is a free to use web application which is as simple as they come. To use Screen Mirror, you don't have to install anything on your phone or computer, just follow the quick steps and you'll establish a connection is literally seconds.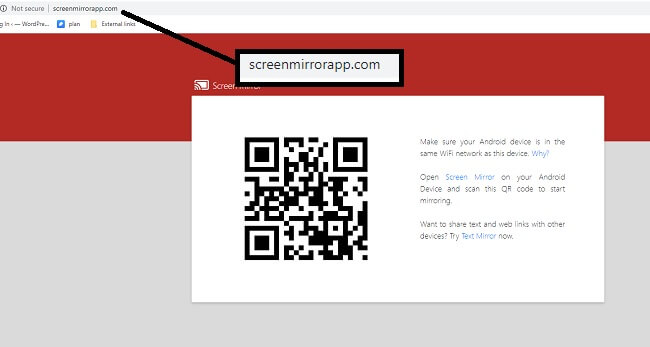 This solution isn't overcrowded with features and instead offers a basic set of tools. This includes the ability to zoom, screenshot the device's display, put the mirrored screen into fullscreen for enhanced viewing, and all while maintaining high-quality video.
Pros
Screen Mirror's user interface is incredibly basic and easy to understand
Video resolution is consistently high and doesn't drop in quality
It is easy to locate the features on the interface
The only requirement is for your devices to be on the same Wi-Fi network
There are features to zoom in and out, take screenshots, and enter fullscreen
No third-party installs required
Cons
Some users report that it can take a while to connect their smartphones to the computer
If you don't interact with your smartphone for a while, it is disconnected, and the screen mirroring is halted
Conclusion
By now, you should be able to choose a screen mirroring tool that meets all of your needs. We'd recommend that you check out LetsView first, especially since it's free to use and was the focus of our LetsView review.
However, we do understand that it has weaknesses and might not be for everyone. In that case, we've introduced three fantastic alternatives.