This is more common of a problem than most people care to admit and if you find yourself locked out of your iPhone, it's going to be incredibly frustrating.
For the most part, the iPhone will be unusable – the only main function you'll have access to is making emergency calls, something we rarely have to do.
So, to avoid this frustration, what can you do to unlock your iPhone and get back into it?
This guide will explain everything you need to know so that you understand why it happens, how to fix it, and how to avoid it happening in the future.
Part 1. FAQs When You're Locked out of iPhone
1
Why Am I Locked Out of My iPhone?
If you were locked out of your iPhone for seemingly no reason, you're probably wondering why this happened at all. Typically the answer is simple: you or someone else tried to unlock your iPhone using the wrong passcode too many times.
iPhones allow you to try entering the passcode 5 times but after the 6th attempt, they start to impose lockouts/disable the iPhone temporarily.
But why is there a lockout at all? The reason Apple added this iOS feature is to prevent other users from getting into your iPhone without permission.
If there were no lockouts, they could continuously guess your passcode until they got it right. Instead, their attempts are limited, and your device is kept more secure.
2
How Long is My iPhone Locked?
The length of your iPhone being locked varies depending on how many times you entered the incorrect passcode. Below are the different lockout times:
6 failed attempts, locked for 1 minute.
7 failed attempts, locked for 5 minutes.
8 failed attempts, locked for 15 minutes.
9 failed attempts, locked for 1 hour.
10 failed attempts, locked until synchronized with iTunes.
Unfortunately, once you reach 10 failed attempts, you'll have no other choice than to restore an iTunes backup or factory reset the iPhone.
The other type of lockout, which could be an iCloud Activation Lock, will disable your iPhone until you've entered the correct Apple ID details.
Part 2. What to do When Locked Out of iPhone?
Fixing your iPhone when you get locked out isn't always as simple as using one solution, some users will find the basic iTunes method to be effective whereas others won't.
That's why we've detailed 4 of the best methods to try and one of them will help you fix this.
1
The Easiest Way – StarzSoft KeyPass
The absolute best solution when you're locked out of an iPhone is to use a special software called StarzSoft KeyPass. With it, you're able to remove the lock screen under any circumstances and it comes with an impressive set of features: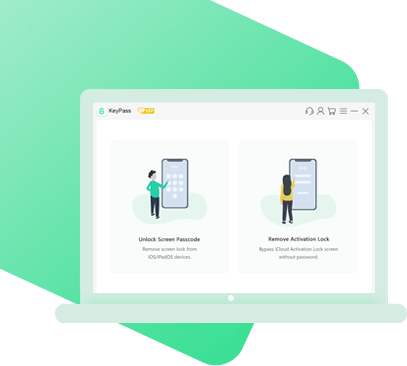 Remove all iPhone lock screens – PIN, passcode, Touch ID, and Face ID
Remove forgotten passcodes or locked out passcodes
Suitable for removing passcodes on iPhones, iPods, and iPads
Uses a straightforward passcode removal process that doesn't require professionals
Also capable of removing iCloud Activation Locks from any iOS device
A free trial is available (try before you buy!)
So, if you want to use a reliable software solution to fix a locked out iPhone, your best bet is StarzSoft KeyPass and here's how you can use it:
Step 1 – Download and install StarzSoft KeyPass on your computer.
Step 2 – Launch the program, connect your iPhone with a lightning cable and press Start to begin.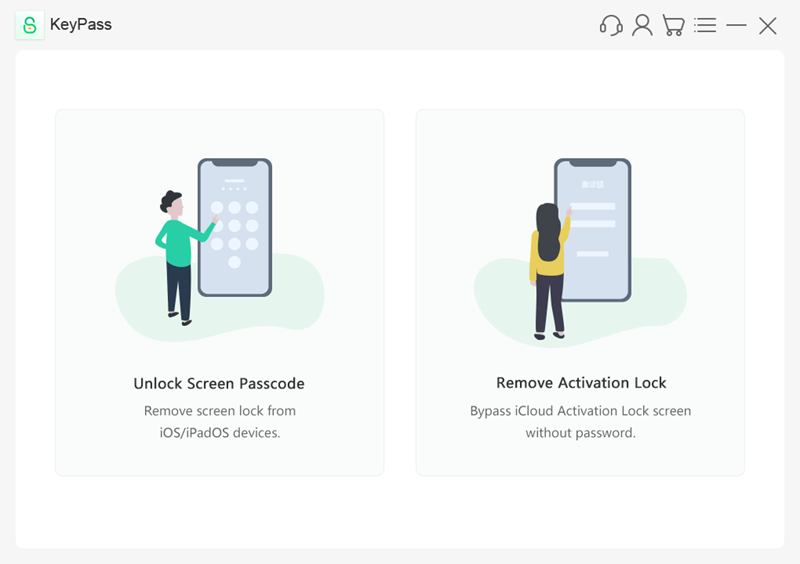 Step 3 – Next, you'll be given instructions to put your iPhone into DFU Mode depending on the iPhone model. Follow these steps to proceed.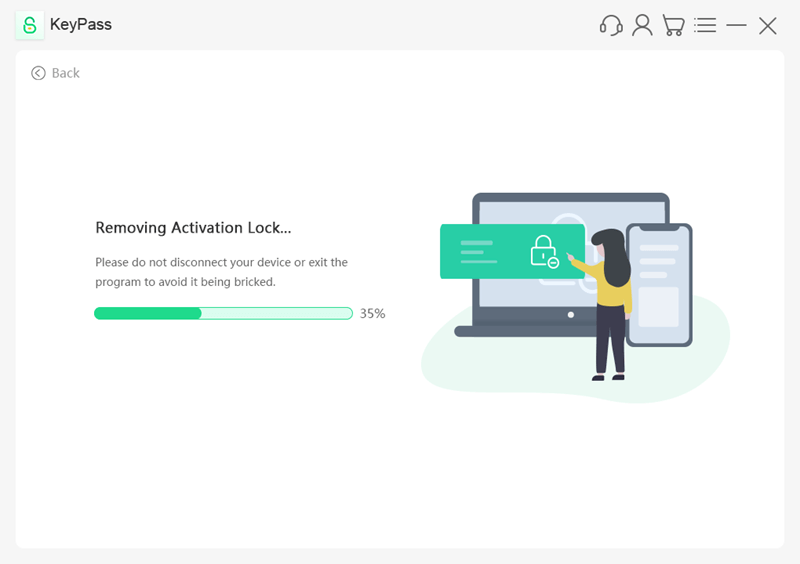 Step 4 – Once your device has been put into DFU mode, click Start Unlock and your passcode will be removed.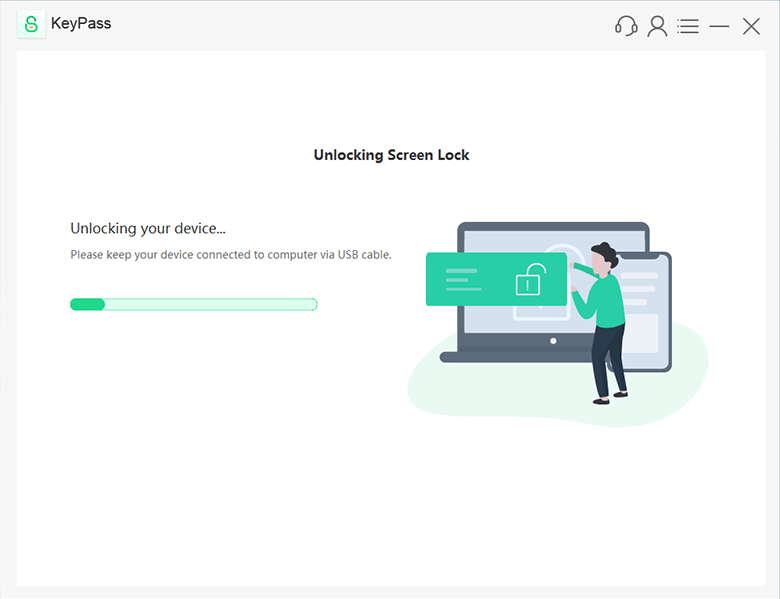 2
Previously Synced with Computer
The second thing you can try when you're locked our of iPhone or iPad is iTunes, because this is the method that Apple promotes and is technically the official solution.
Note that you must have synchronised your iPhone with the same computer beforehand, or this won't be a viable option.
Step 1 – Use a lightning cable to connect your iPhone to the computer and launch iTunes.
Step 2 – On iTunes, click on the device icon (or select your iPhone from the devices list), and then click on the Summary tab.
Step 3 – Click on Restore iPhone and you will be walked through the rest of the restore process.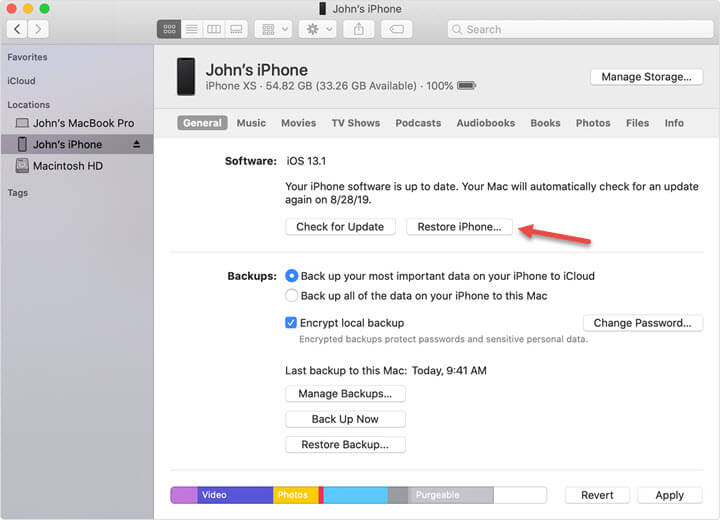 Step 5 – When restoring, your iPhone will be wiped and you will be given the option to Restore backup, which you should choose.
Step 6 – Select the iTunes backup you want to restore. It will then be restored to your iPhone and the passcode will be removed.
Although this is the official solution it does come with a couple of catches.
If you haven't synced your iPhone with iTunes before then this won't work.
There's a risk of some data being lost if the backup you're restoring isn't recent.
3
Previously Backed Up with iCloud
One of the great things about all users being made to sign up for an iCloud account is that automatic cloud backups are enabled by default.
This opens up another door for fixing a locked iPhone as long as you previously backed up with iCloud.
Step 1 – Using a browser, go to the iCloud dashboard and sign in with the same iCloud account that is signed into your iPhone.
Step 2 – Click on the Find My iPhone feature and at the top of the screen, click All Devices and choose your iPhone from the list.
Step 3 – A box will appear and you must click Erase iPhone from the options.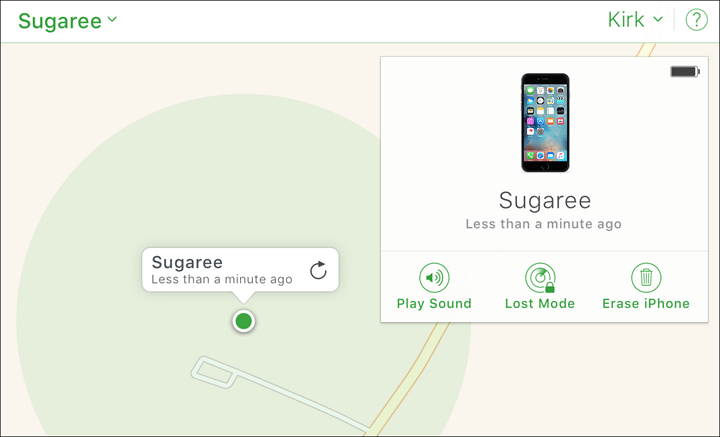 Step 4 – Confirm that you want to erase your iPhone when prompted, and wait until the device has been erased.
Step 5 – After iCloud has wiped your iPhone, set it up as you normally would until you reach the restore from backup stage.
Step 6 – Choose to Restore from iCloud Backup and follow these steps. Once the backup has been restored, you will find that the passcode has been removed.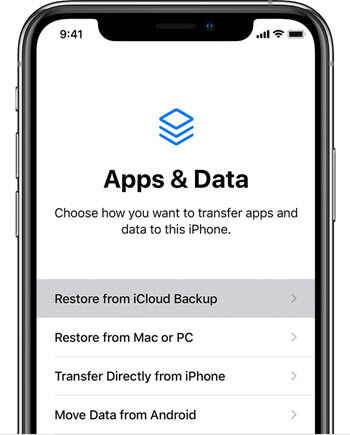 Again, this method leaves the risk that recent data is going to be lost if you don't take backups frequently. Nonetheless, it is an effective way of fixing locked out of iPhone.
4
Never Synced or Backed Up
If you have never synced your iPhone to iTunes or taken an iCloud backup then you're in the unfortunate position where one of the last options you have is to wipe your iPhone and lose all of the data that is stored on it.
This should serve as a reminder of how important it is to take a backup of your iPhone at least once a week because in situations like this it can prevent widespread data loss.
To do a wipe, follow the same steps in our previous method which uses iCloud, but skip the part where you restore an iCloud backup and set up the iPhone from scratch.
Something you can try if you want to avoid wiping your iPhone is relaxing, distracting yourself, and trying again later.
As simplistic as this sounds, if you forget the passcode then attempting to unlock your iPhone again later can trigger your muscle memory – you might not remember the passcode exactly, but your brain will remember your fingers' motion when you entered it.
BONUS: Prevent iPhone Locked Again in the Future
If you don't want to get locked out of your iPhone again in the future, there are some ways of preventing it from happening.
The obvious thing is to avoid forgetting your iPhone passcode so that you don't have to rely on guesswork -write your passcode on a sticky note and hide it in a safe place or use a password managing app.
But using either Touch ID or Face ID instead of a passcode will also help.
Because both of these rely on the iPhone recognising your fingerprint or face, there's less pressure on the user to remember their passcode and possibly forget it.
Conclusion
By this point, you should have fixed your iPhone and no longer be locked out, hopefully, because of the help you got from the solutions we've provided you with! The fact is, getting locked out of your iPhone is upsetting and very inconvenient, so resolving it as hastily as possible is undoubtedly a priority.
Whether you look into StarzSoft KeyPass, which is our preferred software for unlocking iPhones, or try the iTunes/iCloud methods, we're confident that you'll find an effective solution above.