Have you ever wondered how to unlock iPhone 13/13 mini/13 pro max without a passcode? There are numerous different options you could consider to unlock iPhone 13 without a passcode.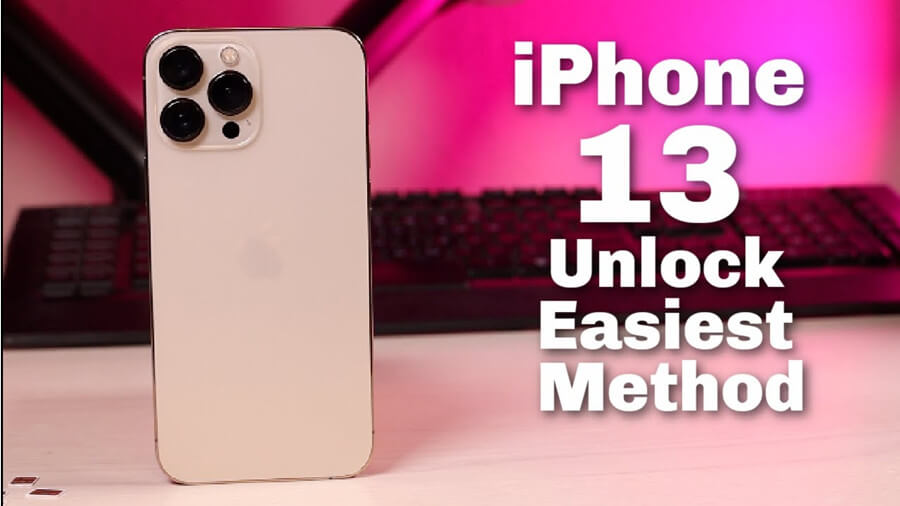 With this in mind, our experts are on hand today to help you find out more about how to unlock your iPhone 13 without a passcode. After all, there are countless different reasons you might need to unlock your iPhone 13 without a passcode, and as such, we've done our best to ensure that you've got the ideal solutions in place that can help.
Two Easy Ways to Unlock iPhone 13 Without a Passcode?
So, you've forgotten your iPhone passcode, and you're not sure how to go about this? If this is a challenge you've been facing, there are plenty of different options you could potentially consider – but it's still vital that you've spent some time considering the different ways you can regain access to your iPhone 13, even if you have forgotten your password.
Indeed, if you need to unlock your iPhone 13 without a passcode, there are several potentially excellent options you could try.
Note
But, before we go any further, we should point out that these methods should only ever be implemented for a device that you personally own. You must never attempt to use any of the information and ideas from today's guide to access an iPhone that's not yours or that you haven't paid for yet.
So, without further ado, let's first start by considering some of the different easy methods to unlock an iPhone 13 that's been locked without a passcode.
1. Secret Passcode
One of the most obvious first steps to consider is whether you could simply guess your secret passcode. Indeed, many of us set simple passcodes for our iPhone devices (although we here at StarzSoft highly recommend against this since there is no guarantee that these will keep your device secure if it should be stolen).
If you think you may have set a simple passcode, there are a few simple, secret passcode combinations you could try. However, this method will only work (of course) if you set a simple passcode for your device.
After all, even a four-digit iPhone passcode has 10,000 different options for combinations, so guessing this outright is next to impossible unless the secret passcode is based on a simple combination or real life figures.
Some common combinations that might be used for a secret passcode could include:
1234
2468
0000 (or equivalent)
9876
Your date of birth
The reverse of your date of birth
A special event in your life, such as an anniversary or the birth of a child
2. Face ID
If you haven't had any luck with guessing your iPhone's secret passcode, you could consider trying to enter the device without a passcode if you have Face ID enabled.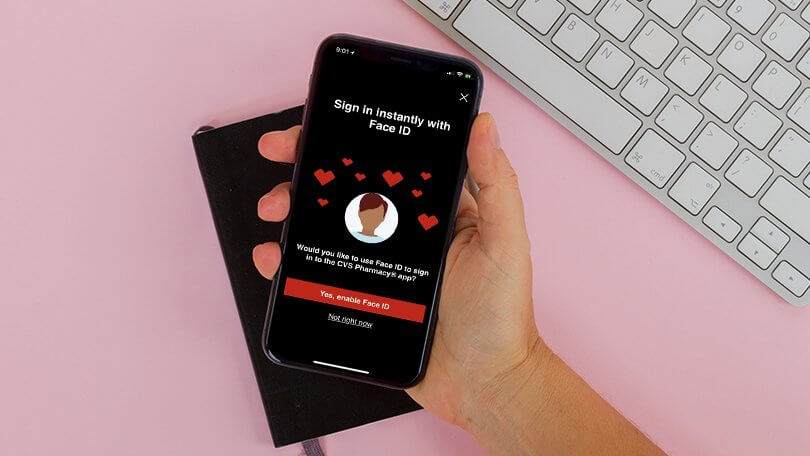 However, you cannot set up Face ID to gain access to your iPhone device after forgetting or losing your iPhone passcode, so we recommend ensuring Face ID is active when setting up your iPhone device. You could also implement Touch ID here to add a further level of access to your device.
You may like: How to Use Secret Passcode to Unlock Any iPhone( iPhone 13 Supported)
How to Unlock iPhone 13 without Passcode with Apple ID
If you know your Apple ID details, regaining access to your iPhone device is actually a lot easier (luckily).
However, to unlock your iPhone 13 without passcode using Apple ID, you'll need to consider one of the two following methods to regain access to your device.
1. Recovery Mode
One of the most common ways to unlock your iPhone 13 without a passcode is to put the device into recovery mode, if you know your Apple ID details. This process is a little more involved than some other methods, but it could nevertheless be an excellent option to consider if you've been struggling to remember your iPhone passcode.
To put your device into recovery mode,
Step1: You'll first need to ensure you have a computer device running the most up-to-date version of iTunes – a Mac may be the most obvious option here, but Windows PC devices can also run iTunes and so may also be good options to consider.
Step2: Now, the first step in the Recovery Mode process is to turn off your device,
then how the power button and the volume up/down buttons until two options appear: Slide to Power Off or Emergency SOS. Use the Slide to Power Off button, and then connect your phone to a PC device with a USB.
Step3: Once you have connected the devices, launch iTunes on your device, and then hold down the volume up and down buttons. Finally, press down on the power button, and you should eventually see the "Connect to iTunes" logo after around 10 seconds.
Step4: Then, you will also see an alert on your computer screen indicating the different options to update or restore your device. Select "restore" to restart your iPhone device; this will wipe all data from your device, but it will also allow you to regain access to your phone.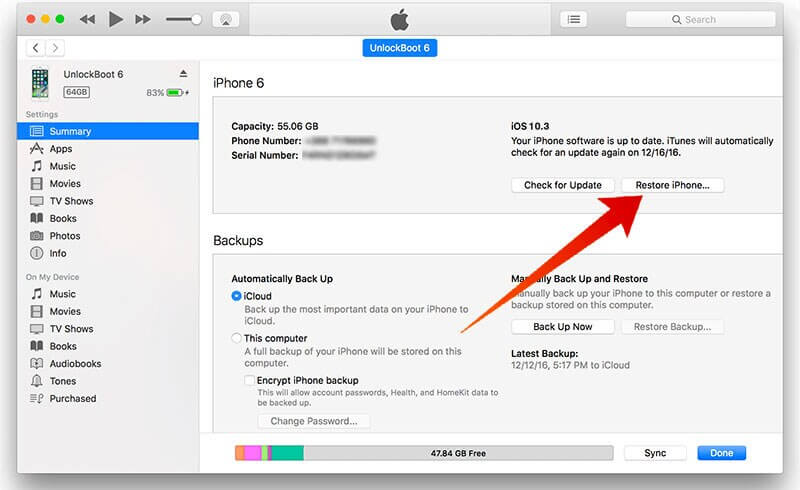 2. iCloud – Find my iPhone
Another excellent option you could consider to unlock your iPhone 13 without a passcode if you know your Apple ID is to use the Find my iPhone tool.
If you have Find my iPhone on your device, you can remotely access the iCloud website from any of your other internet-enabled devices and log into iCloud using your Apple ID.
From here,
Step1: Navigate to the Find my iPhone page, bring up the relevant device's information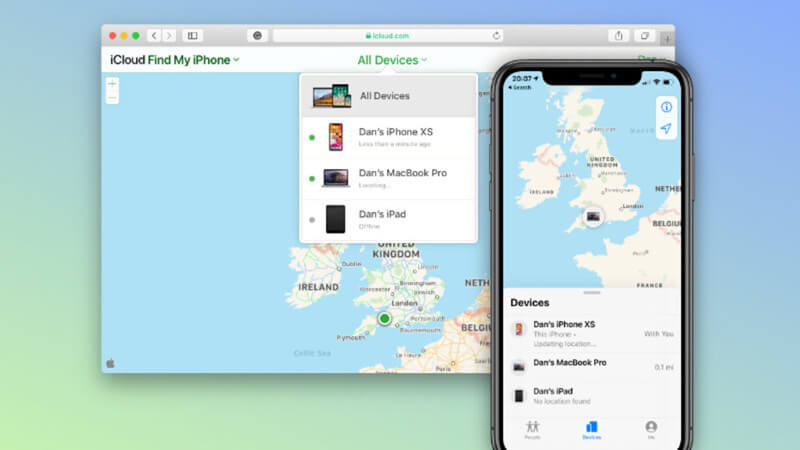 Step2: Remove the device from your Find my iPhone account.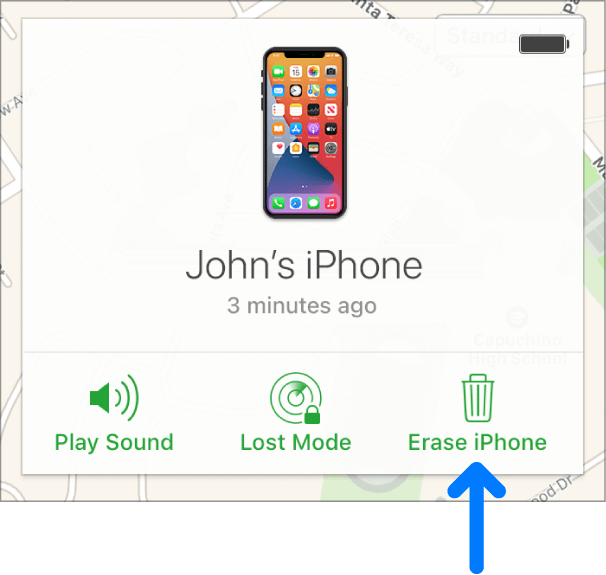 In doing so, this will wipe all data from the device, and you will then be able to log in to your iPhone device again. However, it's of course worth noting that you'll want to have a secure backup of your data in order to ensure that you don't completely lose out on all of your information.
How to Unlock iPhone 13 without Apple ID or Passcode — StarzSoft KeyPass [HOT!]
At this point, we've considered some of the most common methods to unlock your iPhone 13/13 mini/13 pro max without a passcode
– but what if these haven't worked, or you don't have a computer device running iTunes? Maybe you don't remember your iCloud password or details but still need to regain access to your iPhone device.
If this is the case for you, we highly recommend considering the StarzSoft KeyPass tool.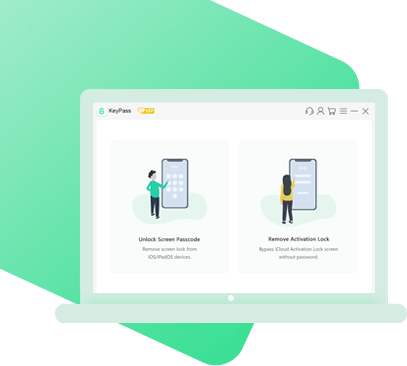 It can bypass iPhone lock screen without previous owner or password
It ensures 100% success rate for you to unlock your iPhone/iPad/iPod touch
Fast & easy to unlock your iPhone, no tech required
Supports all versions of iOS & iPad OS
Free trial is available for you!

Free Trial
100% Clean & Safe
StarzSoft KeyPass is one of the most effective, up-to-date iPhone unlocking tools, boasting an exceptional success rate of 98% and a money-back guarantee for users for whom it doesn't work.
What's more, the KeyPass tool is effective for countless different screen unlocking modes, including 4-digit and 6-digit passcodes.
It's also free to download, which means you can get started with preparing the tool even before you begin using it.
KeyPass tool is, fortunately, one of the most valuable, versatile, and effective on the market – and might be ideal for your iPhone unlocking needs, as well.
Notice: We highly recommend you download the tool solely from the main developer's website, since third-party copies could stand a high risk of being infected with viruses and/or malware that could wreak havoc on the security and integrity of your device. Why leave this to chance?
How to Use StarzSoft KeyPass
Using StarzSoft KeyPass to unlock your iPhone when you've forgotten your iPhone passcode is easy and can be summarized in three simple steps once you have downloaded the tool onto your computer.
Step1: First, launch the tool and select the relevant unlocking mode – in this case, you'll want to use the "unlock screen passcode" function.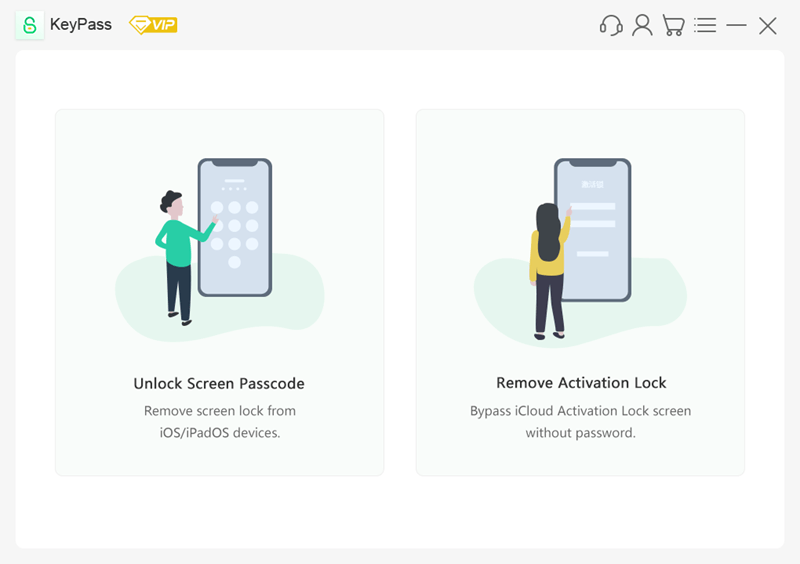 Step2: Follow the steps as prompted and connect your iPhone to your PC using a USB cable.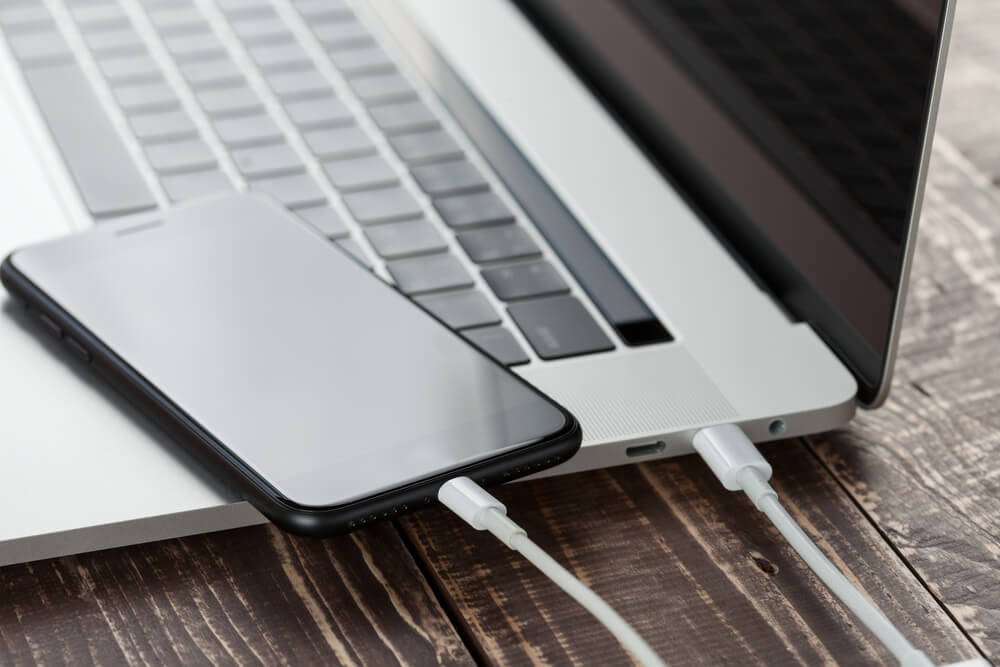 Do not disconnect your iPhone at any point from the computer; always ensure that your phone remains securely connected to your computer through the USB cable to be confident that the device's software won't be damaged by a partial unlock.
Step3: Once you have connected your device, simply verify the firmware and wait as the KeyPass tool begins unlocking your device.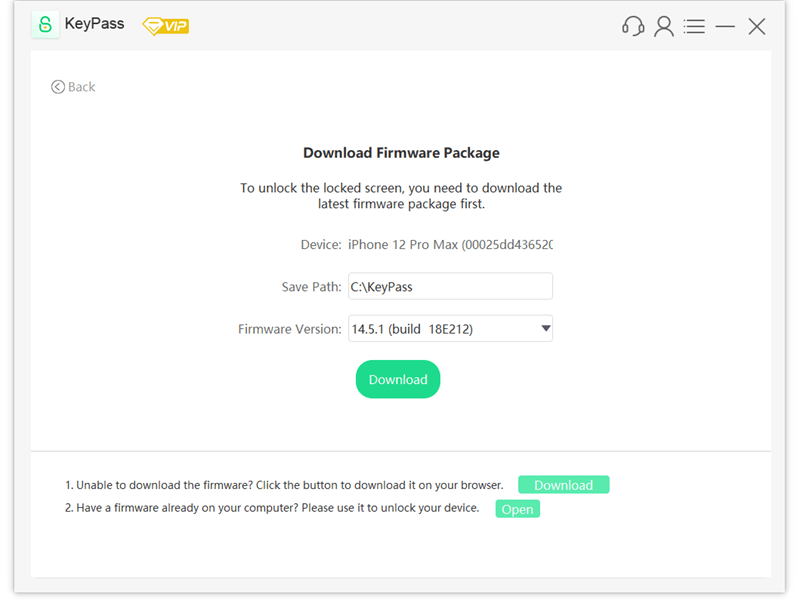 KeyPass will let you know once the device is fully unlocked and when you can use your phone again, so make sure to follow all of the instructions carefully for the best results!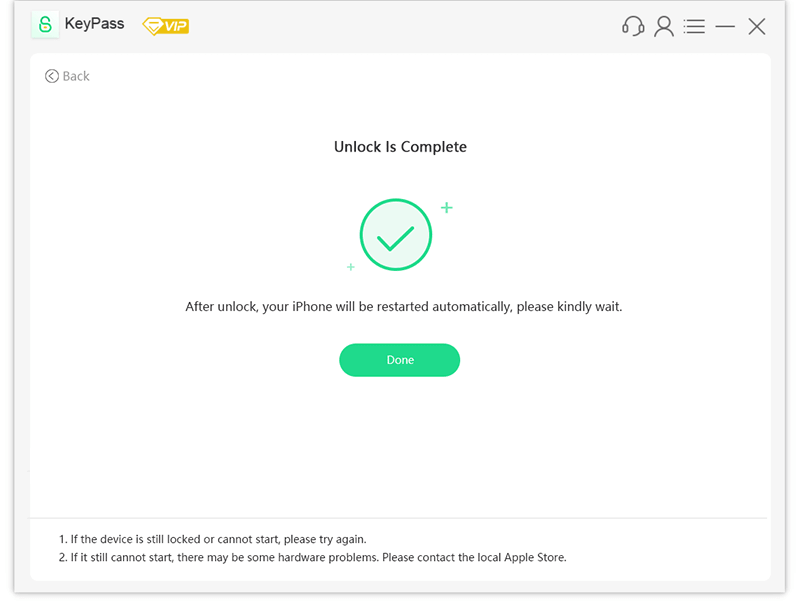 Conclusion
If you've been looking for new ways to learn how to unlock iPhone 13 without a passcode, we hope today's guide may have helped. Indeed, unlocking your iPhone 13/13 mini/13 pro max without a passcode shouldn't be a major challenge, but it remains crucial to ensure you've taken steps to do so safely and without damaging your iPhone device (or putting your device at risk of malware).
Fortunately, there are many tools and options out there that could help in this regard, and we hope the options we've listed in today's guide may also be of some value to you.

Free Download

For Mac OS X 10.7 or Later
Secure Download