> No matter you got an old iPhone Model like iPhone 6 Plus or you just recently get the latest iPhone like iPhone 13 Pro Max, if you have been locked out of iPhone accidentally, here is a right place you are in to help you out!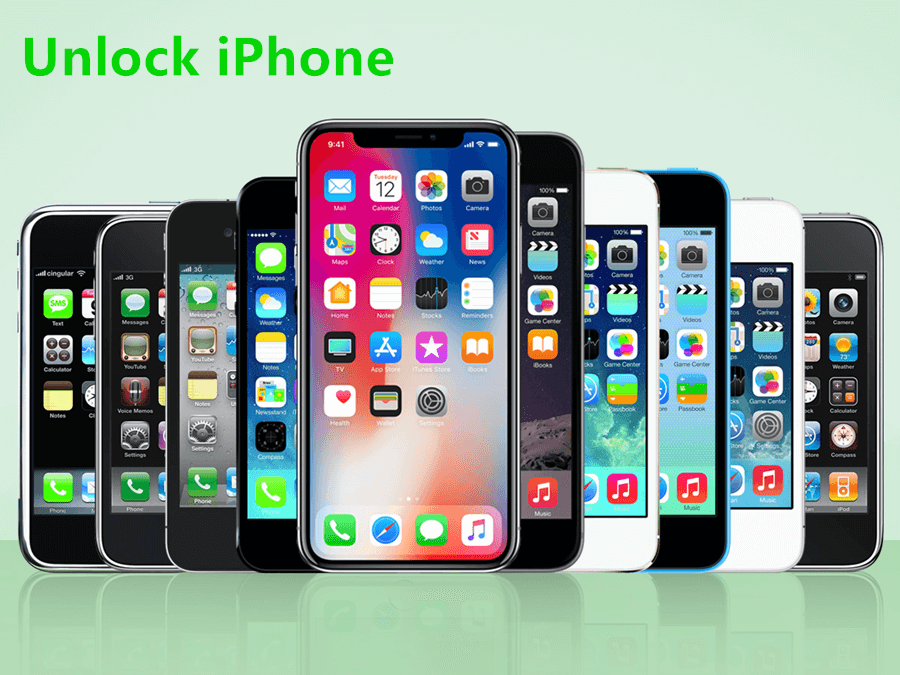 Indeed, across all models of iPhone devices, including iPhone 5/6/7/8/xr/11/12/13. However, while these security systems are highly valuable for protecting devices against hacking and the like, it can pose a challenge if you forgot your iPhone passcode or otherwise find yourself locked out of your device due to activation locks and the like.
As such, today, we'll be looking at some of the options available to you in these scenarios. Indeed, learning how to unlock iPhone without passcode access is surprisingly simple, so you may be able to find a solution for your own requirements!
How to Unlock iPhone Without Passcode Using StarzSoft KeyPass (100% Safe & Work)
One of the most effective methods for unlocking your iPhone device without having a passcode is to use StarzSoft KeyPass, which is also one of the newest iPhone unlocking tools on the market. Indeed, all too often, iPhone unlocking tools are not updated, and this can leave them incompatible with the latest iPhone devices or versions of iOS.
Fortunately,
StarzSoft KeyPass is compatible with all models, including iPhone 5/6/7/8/xr/11/12/13.
It is regularly updated to keep it relevant.
It offers a phenomenal success rate of over 98%.
It is also completely free to download and comes with a money-back guarantee if it's not effective, which can make it valuable for many people!
StarzSoft KeyPass is incredibly versatile and actually offers two unlocking methods. The tool can be used to remove iPhone passcodes ( 4-digit, 6-digit, Touch ID, and Face ID ) as well as iCloud activation locks, depending on your requirements.
How to Use StarzSoft KeyPass to Remove iPhone Passcode Locks
If you've forgotten your iPhone passcode and need to regain access to the device, the StarzSoft KeyPass tool is one of the most effective choices to consider.
Step1: Download the tool from the developer's website, and once the download has been completed, you should launch the program on your device.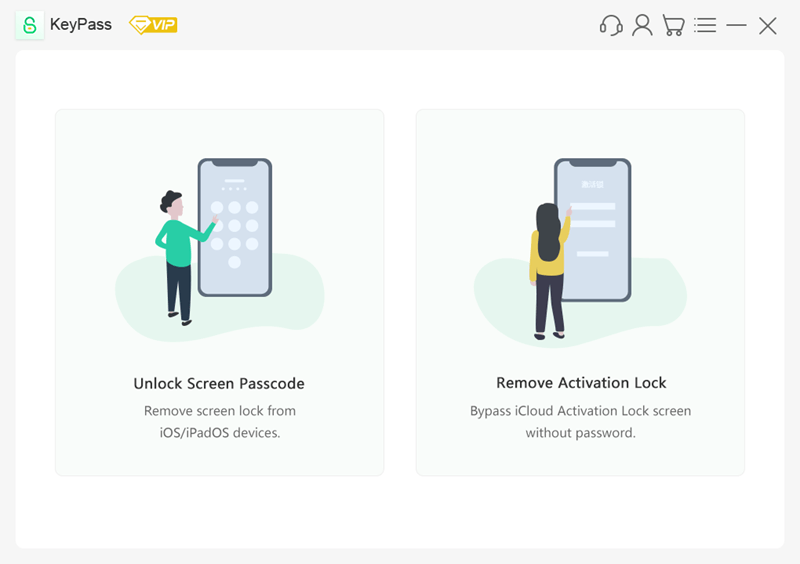 Step2: Once the device has loaded, select the "Unlock Screen Passcode" option.
Note
Before continuing, you should make sure you have taken a full backup of your data to iCloud, as the process will wipe your existing data from the device. The process will also fully update your iOS device to the latest version of iOS, so you'll need to ensure it's well-charged initially.
Step3: Connect the device to your computer using a USB cable. Once you've done so, select "next".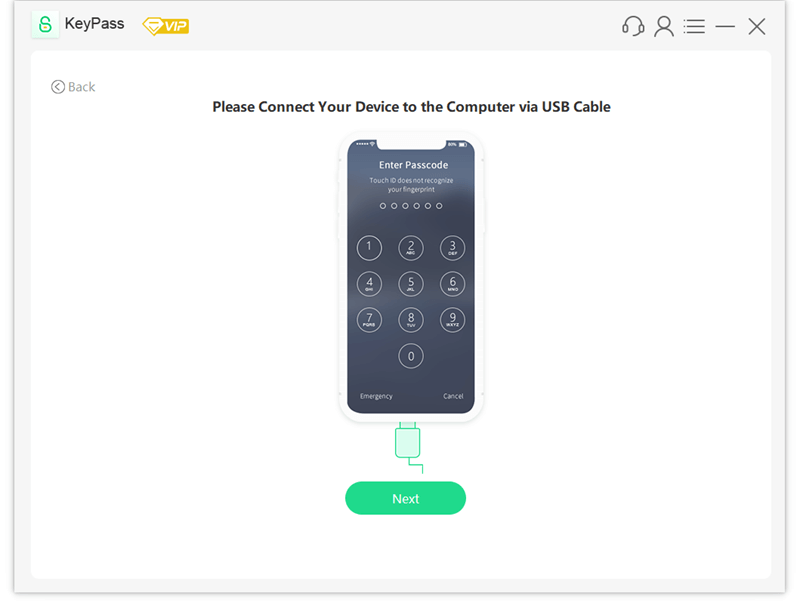 Step4: Verify that the correct firmware package is being installed. If you're confident it's the correct one, you should then be able to sit back and relax while the firmware is downloaded.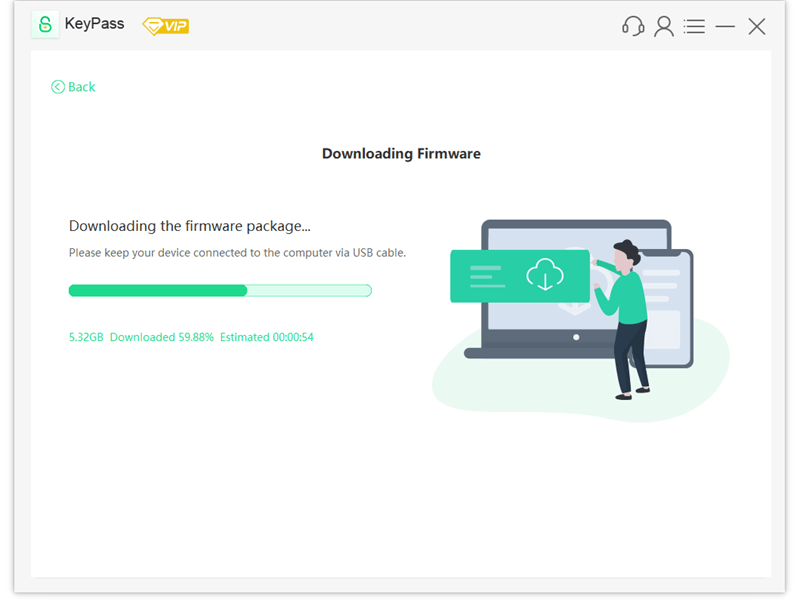 Step5: Once the download has completed, select "continue" and then enter 1111 to confirm the unlock.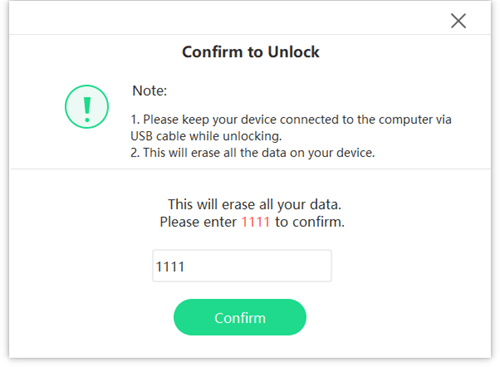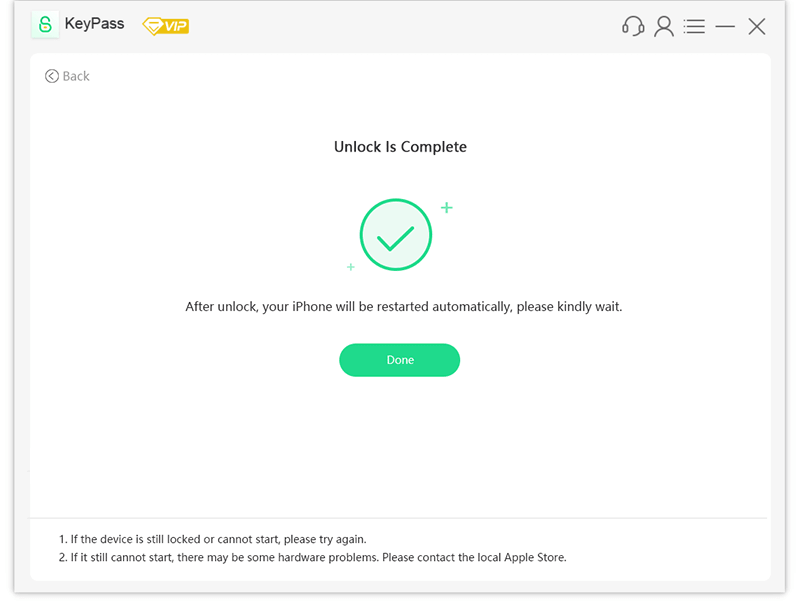 This will trigger the StarzSoft KeyPass tool to begin unlocking your iPhone device. Please note that you will need to keep your iPhone connected to your computer until the entire process is complete; otherwise, you could end up breaking your iPhone device if the process is only partially completed.
Don't take this risk; make the optimal choice for your iPhone device instead. Luckily, the tool doesn't take long to complete the full iPhone unlock, so before long, you'll be back to using your device as normal.

Free Download

For Mac OS X 10.7 or Later
Secure Download
Further Reading: [Solved] How to Bypass Apple Activation Lock on iPhone or iPad
How to Unlock iPhone Without Passcode Via iTunes
If you are looking to unlock your iPhone passcode, another good option you could consider is to use iTunes. Using iTunes is, fortunately, a simple method to unlock your iPhone device, making this a potentially useful option to consider if you're not ready to commit to the StarzSoft KeyPass package just yet.
To use iTunes to unlock your iPhone device, you have two different options: to put the device into recovery mode and unlock that way, or otherwise to use DFU settings to unlock the device.
1. Unlocking Your Device with Recovery Mode
To begin with, you'll need to install iTunes onto a computer device, then
Step1: Connect your iPhone to your computer with a USB cable. This will allow you to begin entering your iPhone into recovery mode.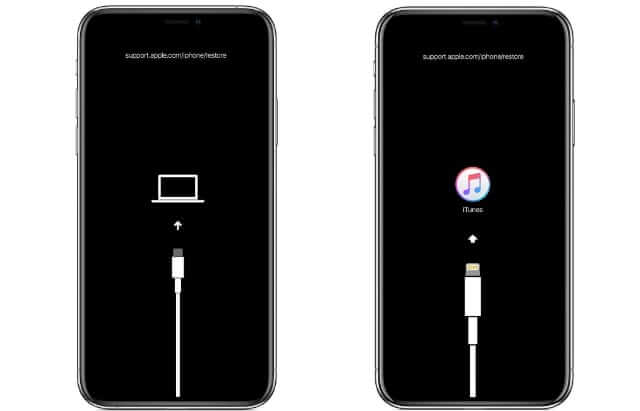 Step2: Press and hold down the power and home buttons simultaneously on your iPhone, which should eventually trigger the phone to boot up in recovery mode.
Step3: This should then open a dialogue box on iTunes promoting you to restore or update your device; you'll need to press restore to return the device to factory conditions using recovery mode.

Once this has finished, you'll be able to start using your iPhone again.
2. Unlocking Your Device with DFU Mode
Another method for unlocking your iPhone device is to use the DFU mode setting. This process requires that you have your Apple ID and password to hand. This method will also wipe all data from your device, so make sure you've taken a backup before starting.
As before, you'll first want to make sure iTunes is downloaded on a computer device, and then put your iPhone into DFU mode (device firmware update mode). The exact instructions for this vary depending on the type of iPhone you have, but can be summarized as follows:
–For iPhone 7 models, hold the side "volume down" button and the volume down button. After a total of eight seconds, let go of the volume downside button.
–For iPhone 8, 8+, and X models, quick press volume up, then quickly press volume down. Then, press the side button until the screen turns dark. Following this, you should then continue holding down the side button while also holding the volume down button.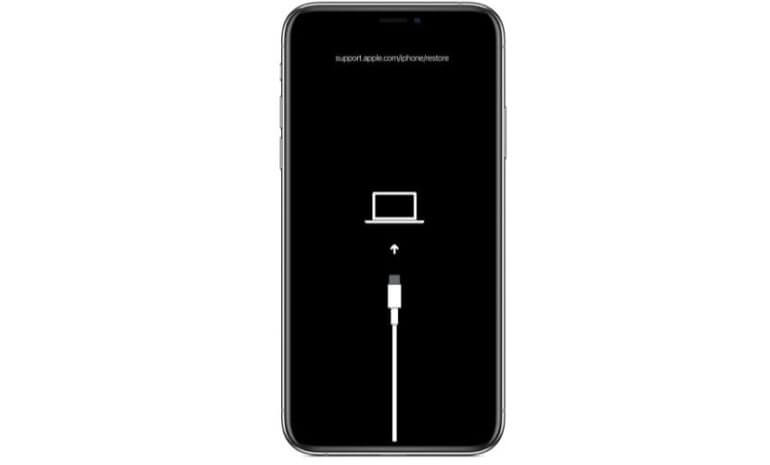 Once you have successfully entered DFU mode with your device, you'll then want to restore the device based on the iTunes prompt from your computer.
How to Unlock iPhone Without Passcode Via iCloud
Another option for regaining access to your device is through iCloud; as a notable benefit, this is also a great option for how to unlock your iPhone passcode without computer access, too.
To complete this method,
Step1: Begin by accessing iCloud.com and logging into your iCloud account.
Step2: Head to "Find my iPhone" and select your device from the list of drop-down options.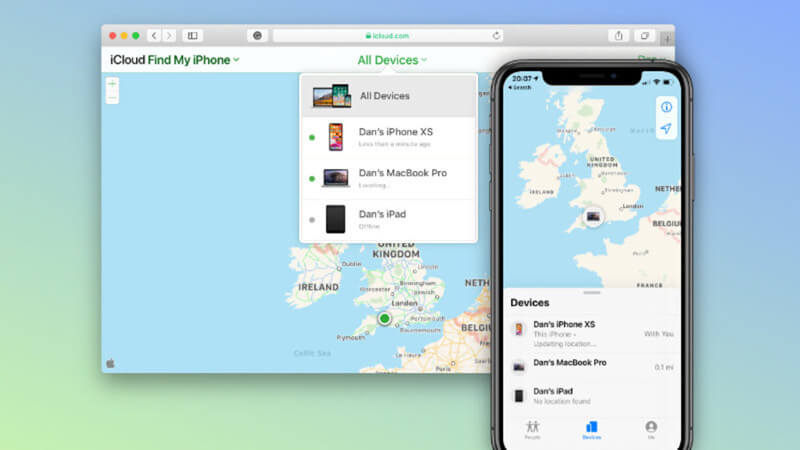 Step3: This will give you the option to remove or erase the device from your iCloud account; doing so will wipe the device's data, and simultaneously remove all iPhone passcodes too.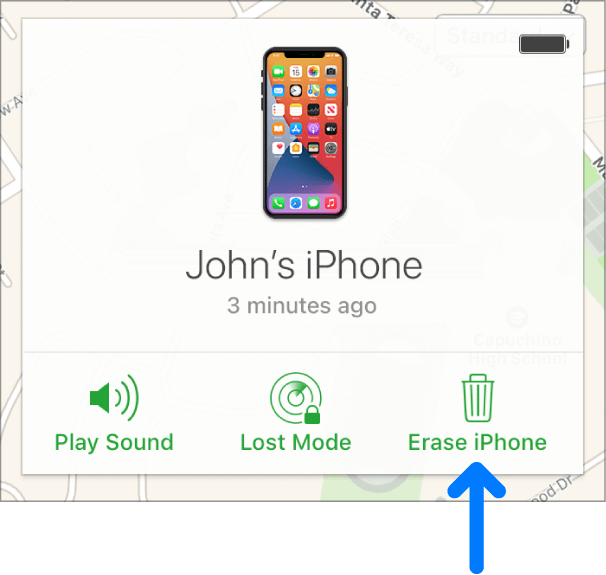 If you have purchased a second-hand iPhone device that's still got a passcode lock attached, you could also ask the previous owner to complete the above steps to unlock the device. However, this method will only work if Find my iPhone was enabled on the device previously; if not, you may need to consider a different option.
How to Unlock iPhone Without Passcode Via Siri
As a final option to consider if you have been looking for how to unlock iPhone without passcode or Face ID, you could attempt to unlock the device through Siri.
This is arguably the trickiest method and does not always work, so it should perhaps be used as a last resort if other iPhone unlocking methods are unsuccessful. Plus, it should be noted that this only works on devices running iOS 8 to 13.
To remove your iPhone passcode with Siri,
Step1: Start by activating Siri (hold the home button) and ask Siri "what time is it now".
Step2: When Siri displays the current time, you should then click the time widget, select + in the top right corner, and type random characters into the search bar that appears.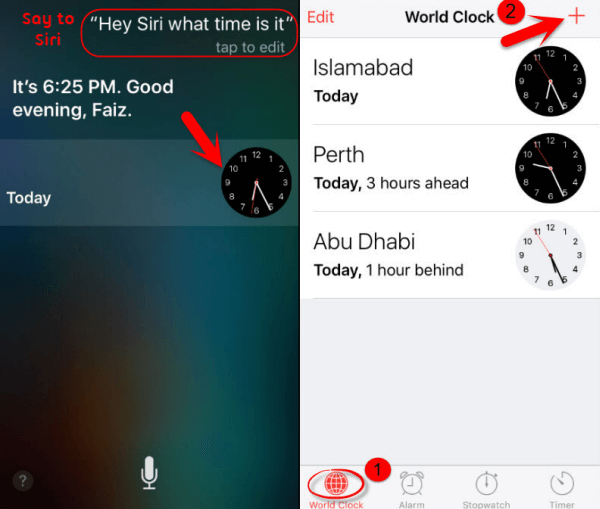 Step3: Then, "select all" for the characters that you've typed in, then share. This will give you numerous options;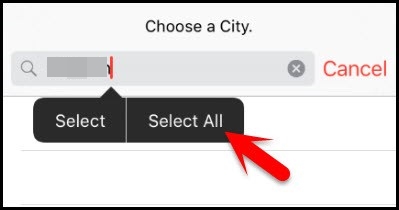 Step4: select messages, then past the copied text in the "to" menu.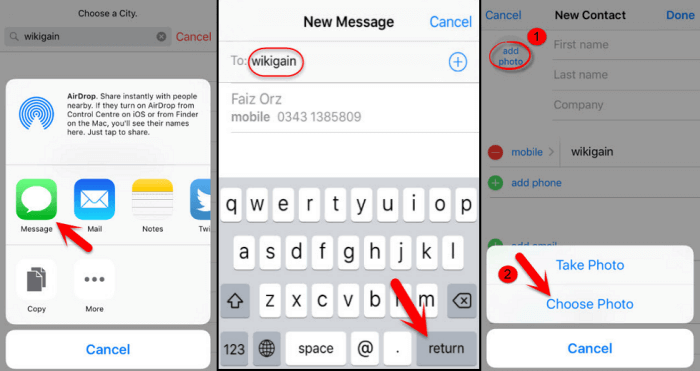 Finally, after a few seconds, press the home button. If you're lucky, this will redirect you to the home screen, and you won't need to enter any iPhone passcodes. From here, you can then look at other options for regaining access to your iPhone device; naturally, though, this should only be used as a backup option, as it's longwinded, awkward, and doesn't necessarily work every time.
Hence, other options, such as using StarzSoft KeyPass, can offer a much more reliable method – although the Siri unlocking method can make it easy to take a backup of all data from your device.
The Bottom Line
If you have been looking for effective ways for how to unlock iPhone 5/6/7/8/xr/11/12/13 without passcode or Face ID or computer access, then hopefully today's article will have helped.
Of the different solutions we have listed, there should be an option for you that's practical. But remember – if you forgot your iPhone passcode and need any further assistance with regaining access to your device, our team should be able to help you find the optimal solutions for your needs.

Free Download

For Mac OS X 10.7 or Later
Secure Download