Face ID and finger ID lock monitors have enhanced iPhone protection, including iCloud Activation Locks (in certain respects), but the latter has tended to be challenging. For this purpose, you need extra tools to open your security locks if the device is from another user. In this review, we will discuss the Unlock Mtool. You will end up knowing everything about this tool.
We also included a powerful tool for you. If you would like to unlock your iPhone or the disabled iPad, KeyPass is the perfect option. KeyPass will help you unlock the iCloud lock in a few minutes. So far, it is one of the most powerful ways to circumvent any iCloud lock. Go through this complete review before you choose to unlock Mtool.
Unlock Mtool Review: Does It Work?
1
What is Unlock Mtool?
Mtool Unlock 2019 was developed by programmers with a very easy and intuitive GUI to unlock iCloud locked iPhone/iPad for free. There was some debate as to whether or not this tool is legal, whether it functions because while it seems to be an easy solution, both of these points need to be discussed.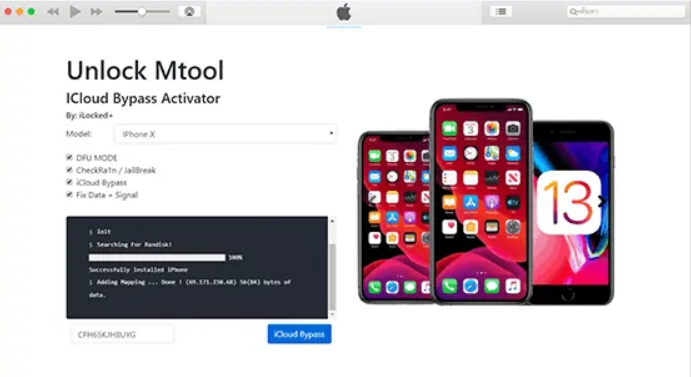 Since this tool has so many features, it is extremely helpful to have it. As an incoming tool for iOS users, this has recently gained a lot of attention and has been glued as one of the strongest iCloud Activation Lock activation tools.
2
How to use Unlock Mtool?
Mtool Unlock is coded in C-and is compatible with Windows and Mac variants. This is identical to earlier servers running iOS 9-10-11 that were updated by apple when they changed the Windows Server directory.
Mtool Unlock does not include internal improvements to your code, such as Disable Your Firewall or stuff that may make your system behave unsafely. The tool operates by clicking and does not need further changes because it uses the SSH protocol interface by doing a 100 percent Jailbroken Bypass. Just enter your Serial Number or IMEI and click the "Mtool Unlock" button.
For someone who chooses to use this method on their computer, the steps given below will help you to use it. This procedure will lead to the elimination of the iCloud lock:
Step 1: Begin with jailbreaking your iPhone if you have not done so.
Step 2: Download and run the Mtool Unlock software on your device and link it to your iPhone.
Step 3: After Unlock Mtool has identified the iPhone, press the "Start" button.
Step 4: Wait for a few minutes. Once the unlock is over, restart the iPhone.
Step 5: Verify that the iCloud unlock was successful and then log in to another account.
Cons
Here are some of the cons of using Mtool to unlock your device:
To use the tool, first, we need to jailbreak the iPhone.
No official link or website to download the tool.
Multiple people complained after using it that it didn't work at all.
3
Does it work?
As with all the tools we reviewed, we tested how successfully Unlock Mtool 2019 and 2020 performed with different iPhone models. These iPhones were loaded with various versions of iOS to help us decide how the tool reacts to different conditions.
We can say with absolute certainty that Unlock Mtool didn't seem to work on any of the devices we checked and was by no way the solution for eliminating iCloud Activation Locks.
4
How to download Unlock Mtool?
One of the major difficulties the users have with this tool is locating the official Unlock Mtool 2019/2020 download link since the developer's team operates with no official download. This leaves the possibility that users will download malicious copies that have been compromised by viruses.
If you want to use it, you can download it from here.
How to Unlock iPhone without Password?
Instead of using Mtool, we have the best alternative for you. StarzSoft KeyPass is most preferred because it is more significant and efficient than Mtool. Let us take a look at its features and key steps to follow.
KeyPass is an application that was introduced by StarzSoft. You can use KeyPass to unlock iPhone, iPad Lock Screen in a few minutes. You can unlock your iPhone in any of the given states: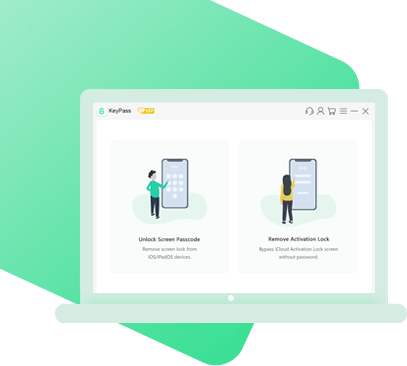 Bypass iPhone/iPad lock screen without asking for password
Remove 4-digit/6-digit password, Touch ID and Face ID
Compatible with all iPhone/iPads (iOS 14 Supported)
A limited free trial is available for users to try before they buy
Keypass is a perfection option if you want to bypass security locks without knowing the Apple ID or passcode. You will end up unlock iPhone within a few moments.
Steps to Unlock Your iPhone
KeyPass is a very effective way to unlock your device. It works on a few simple steps. You don't have to be an expert to complete this simple process. You just need to follow the given steps:
Step 1: Click on start to begin the unlocking process.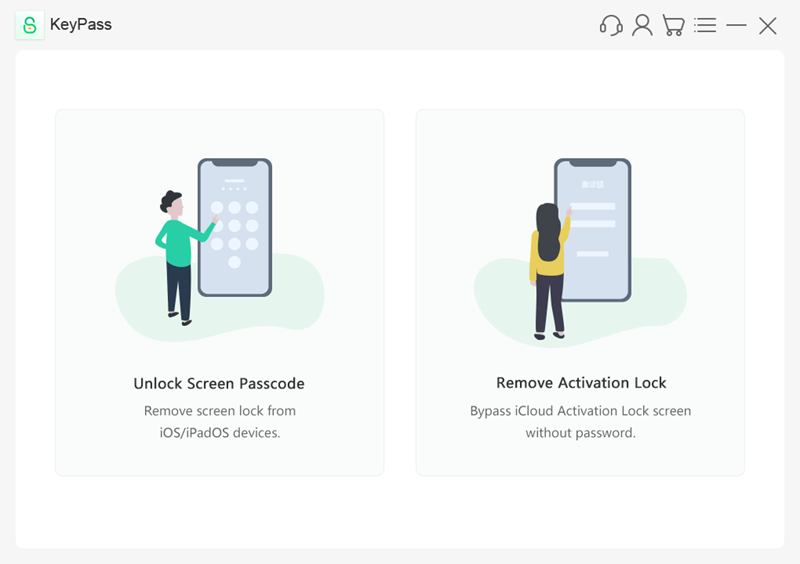 Step 2: Boot iPhone in DFU mode. First, choose the model of your device. Make sure your device is connected, then quickly press the volume up and down buttons, respectively. Then hold the power button until you see the icon connected to iTunes.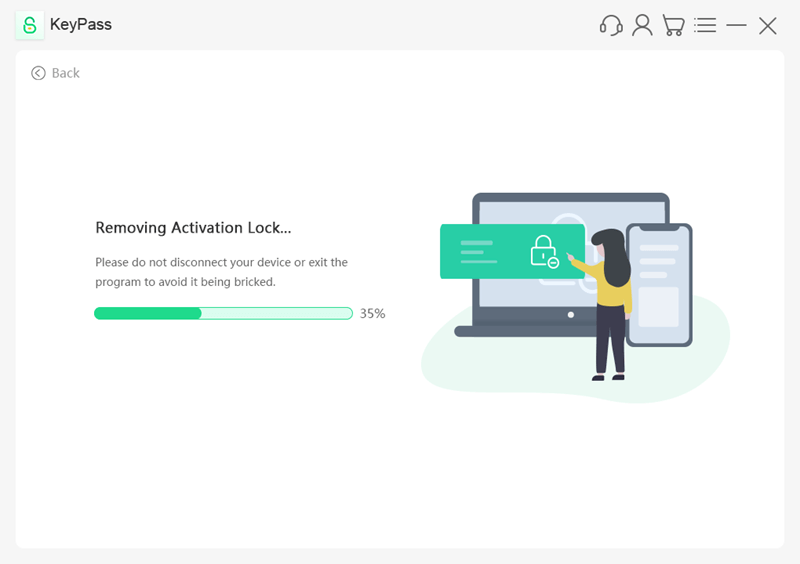 Step 3: Now remove the lock: your device will be completely unlocked.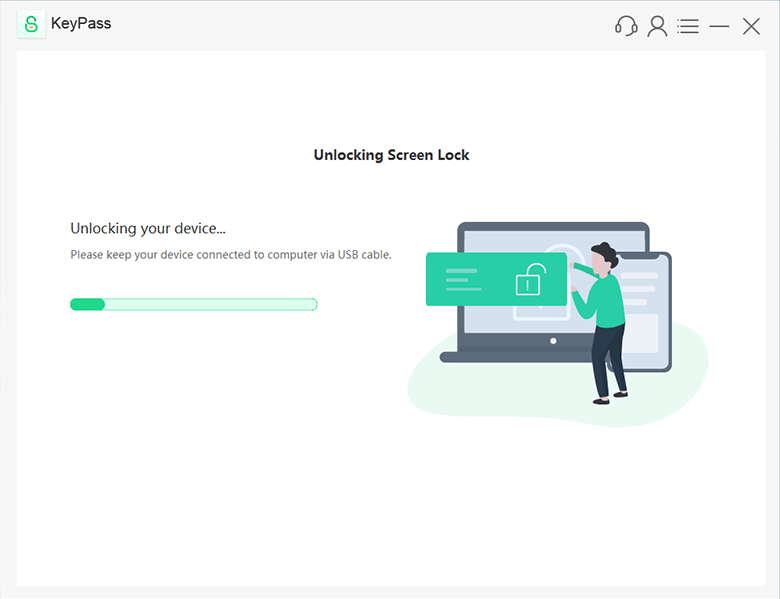 Conclusion
Now you know almost everything regarding unlocking Mtool. After reading this review, you will realize Mtool Unlock is a less efficient tool compared to KeyPass. That is the reason; we recommend using a proper service rather than shady tools. Mtool Unlock defrauds you by showing free services but only wastes your time and threatens your data security. We still don't recommend you Mtool Unlock.
We recommend using StarzSoft KeyPass as it carries many advantages. It makes the whole process easier and simpler for you and all users to unlock the iPhone. KeyPass is the most efficient tool to unlock iPhone quickly, even without knowing the passcode and Apple ID. We hope this review will not only help you make the best decision but also unlock your iPhone.