"How to unlock iphone after it went into lost mode and don't know the password?"
iPhone locks come in all shapes and sizes. There are lock screen locks, iCloud locks, and carrier locks, all of which aren't easy to get rid of. This becomes a problem if you recently purchased a second-hand iPhone and the seller left their lock enabled, whether it's the lock screen or an iCloud lock, and removing either of these can prove to be extremely difficult.
When you're doing a stolen iPhone 6 unlock the same applies and if you don't know how to unlock the iPhone, keep reading and our guide will walk you through every step of the process.
Part 1. FAQs About Unlocking Lost or Stolen iPhone
Since most users who wonder about stolen iPhone unlock have questions, this first section of our guide will be answering the top questions we receive.
1
Can Someone Unlock My Stolen iPhone?
There is one important factor that determines if a stolen iPhone can be unlocked, and that is the status of Find My iPhone.
If the Find My iPhone feature has been turned on then yes, you can bypass but it will only be a temporary bypass.
If the Find My iPhone feature is turned off, you will be able to unlock it very easily. All you do is connect the iPhone to iTunes and remove the passcode using the official method.
2
Is there any iCloud unlock services that can unlock a stolen iPhone?
Unfortunately, there are currently no services available which can unlock a stolen iPhone. The services that are available only work for iPhones which have a clean iCloud status.
3
Can iPhone passcode unlocker software remove iCloud lock?
Nope! There isn't any iPhone passcode unlocker software that can be used to remove iCloud locks.
The way that this type of software works is by reinstalling the firmware just like how iTunes does this, but you will still get stuck on the iCloud Activation Lock screen.
Part 2. How to Unlock a Stolen iPhone When Find My iPhone is Off
Now onto the solutions you can use for stolen iPhone unlock. For this first batch of solutions, they can be used if Find My iPhone has been turned off and they will
bypass the iPhone's passcode
.
1
Unlock Stolen iPhone Passcode with iTunes
The best way you can approach stolen iPhone unlock if Find My iPhone isn't enabled is by using iTunes which has a built-in feature that can take care of this.
There are three methods for this, depending on the iPhone model you are trying to unlock.
Unlocking iPhone 8 and Newer
Step 1. Without the iPhone connected, hold both the Lock/Side button and either of the volume buttons at the same time.
Step 2. When the Power Off slider is shown, swipe the slider and release both buttons.
Step 3. Hold the Lock/Side button and connect your iPhone to the computer.
Step 4. Once you see the recovery display, you'll be able to complete the unlock on iTunes.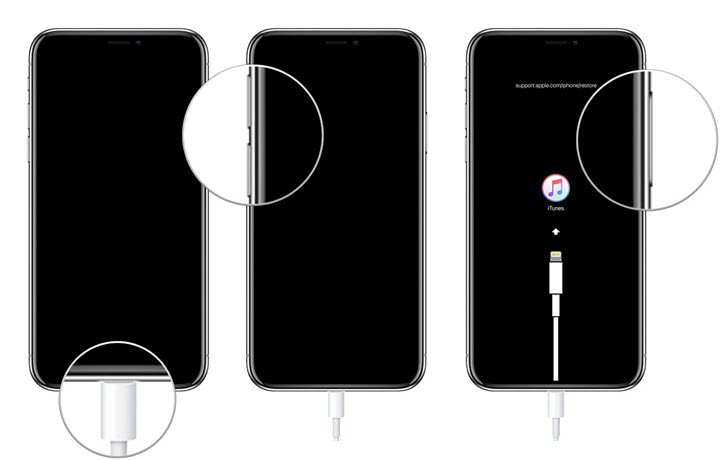 Unlocking iPhone 7 and 7 Plus
Step 1. Without the iPhone connected, hold the Lock/Side button until the Power Off slider is shown then swipe the Power Off slider.
Step 2. Connect your iPhone to the computer while holding the Volume Down button.
Step 3. Once the recovery display appears, finish the unlock from iTunes.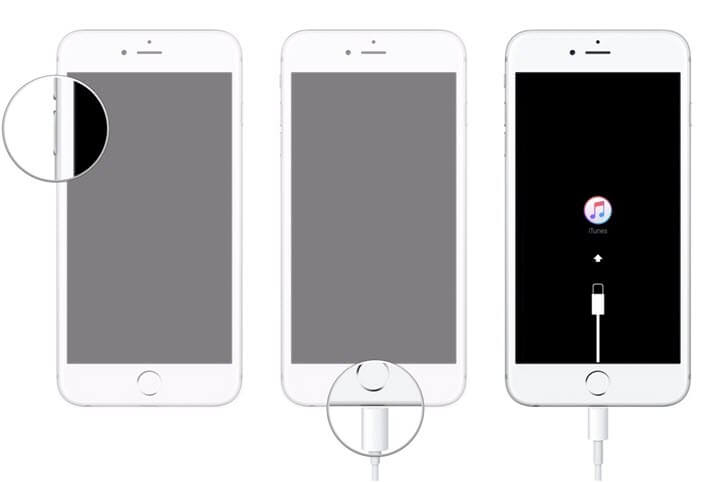 Unlocking iPhone 6s and Older
Step 1. Without your iPhone being connected to the computer, hold the Side/Lock button.
Step 2. Swipe the Power Off slider when it appears.
Step 3. Whilst holding the Home button, connect your iPhone with a lightning cable.
Step 4. After the recovery display is shown, follow the iTunes instructions.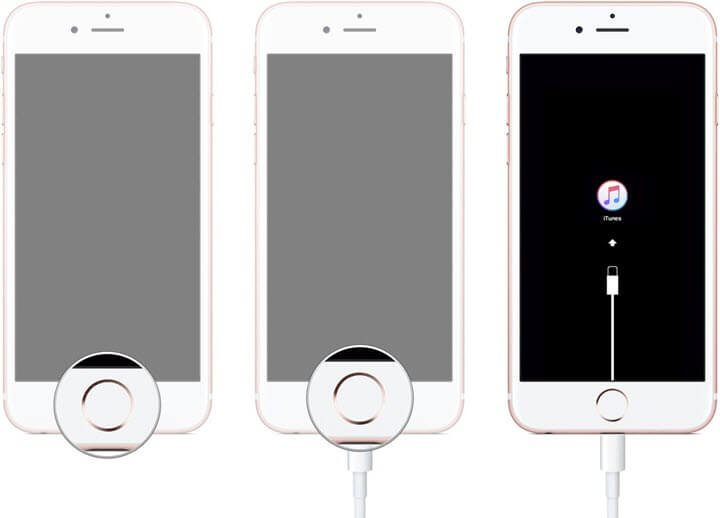 2
Using Third-Party iPhone Passcode Unlocker for Stolen iPhone Unlock
If you're hit with the unfortunate scenario where iTunes didn't yield the results you hoped for when trying a stolen iPhone 6 unlock, and the iPhone is still locked, then you can use a trustworthy iPhone passcode unlocker software.
There are a lot of different tools out there which you can download and use for free, but be aware that some of them are fake tools which have viruses. For that reason, be cautious about what you're downloading, try to only use reputable tools such as KeyPass iPhone passcode unlocker.
Only a few steps and minutes, you'll be able to get into the locked iPhone without any hassles.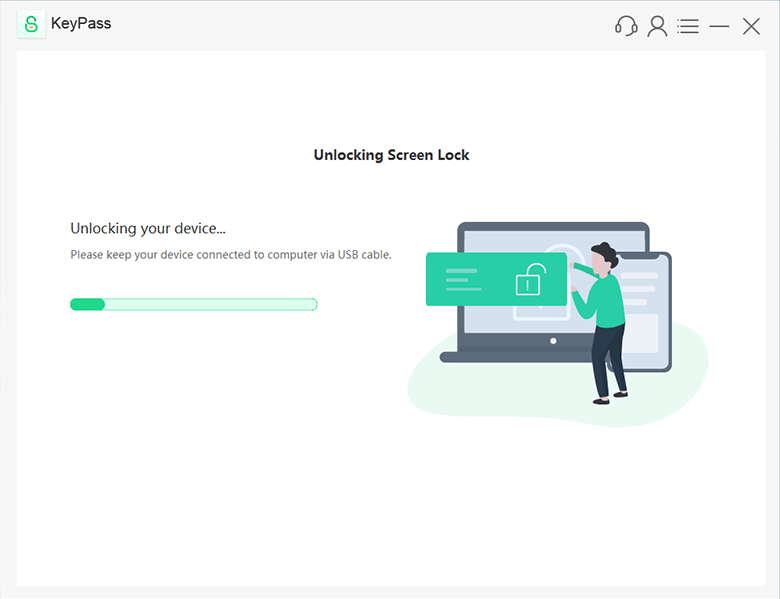 Part 3. How to Unlock Stolen iPhone When Find My iPhone is On
For the next set of solutions, these are suitable for unlocking an iPhone if the Find My iPhone feature is currently turned on. Note that there is no method which is 100% effective but the two which we've researched have brought us the most success.
1
Using DNS Method to Unlock a Stolen iPhone without Computer
Even though this method comes across as extremely complicated, it's worth trying for stolen iPhone 6 unlock. The DNS method involves adjusting your device's network settings so that you are connected to a specific DNS server which has been developed specifically for removing iCloud Activation Locks.
Step 1. After you do a factory reset of the iPhone, go through the basic setup steps until you reach the Wi-Fi settings.
Step 2. When choosing a Wi-Fi network to connect to, tap on the small "i" next to the network you want to connect to.
Note: if you are already connected to a network, tap the "i" and choose "Forget this Network" before you continue.
Step 3. For the DNS option, you must enter a specific DNS address depending on your location.
USA: 104.154.51.7
Europe: 104.155.28.90
Asia: 104.155.220.58
Everywhere Else: 78.100.17.60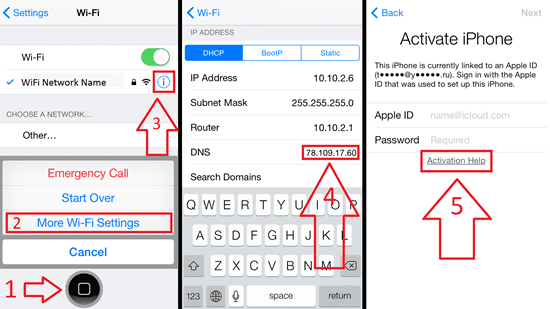 Step 4. Once you've entered the relevant DNS address, tap "Back" and connect to the same Wi-Fi address by entering the network's password.
Step 5. After connecting to the internet, you will be taken to the next setup page but instead, tap "Back" again which will bring you to the iCloud Activation Lock bypass page.
Step 6. On this page, follow the instructions to complete the bypass and you will then have an unlocked iPhone.
Don't mistake this for the perfect solution because there are downsides to it.
For one, you will still have a lot of limits on your iPhone since the iCloud lock isn't actually removed but rather it has been bypassed. Even so, if there are no other solutions left for you to try, give this a shot.
2
Checkm8 – Unlock iPhone Reported as Stolen
Another way you can do a stolen iPhone 6 unlock is by using Checkm8, a free iCloud Activation Lock bypassing tool. To use this tool you'll also need to use checkra1n, a program that jailbreaks iOS devices to provide users with more access to the device.
Here's how this method works.
Step 1. Download checkra1n and launch the program.
Step 2. Connect your iPhone to the computer with a lightning cable and after the program confirms that your device is compatible for jailbreaking, click on "Start".
Step 3
. You'll now be given instructions to put your iPhone into DFU Mode. After you follow these instructions the jailbreak will automatically begin.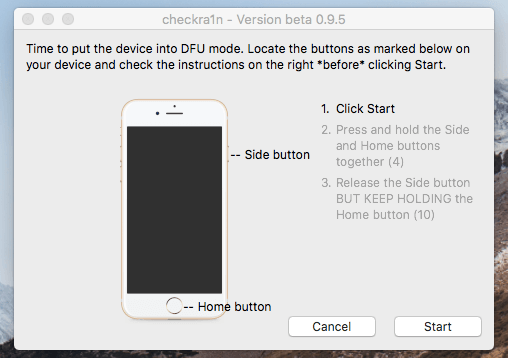 Step 4
. After jailbreaking your iPhone, download and launch the Checkm8 software.
Step 5
. Click the "Start Bypass" button and wait as the bypass is processed.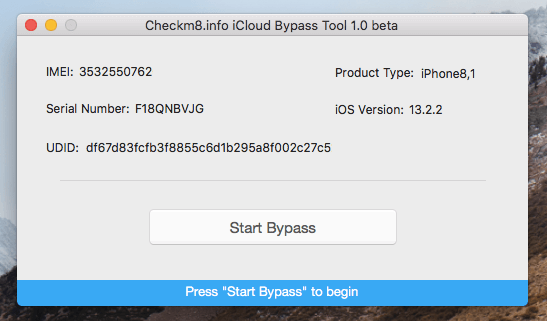 Because you'll have to jailbreak the device to do this, many users will be discouraged and will want to try another solution. If you'd prefer not to do a jailbreak, go back and try the DNS method instead.
Part 4. What is iCloud Activation Lock and How it Works
iCloud Activation Locks are a part of the security system that comes with using an iCloud account. If you sign in to your iCloud account on any iOS device and enable Find My iPhone, then this enables the FRP system (otherwise known as Factory Reset Protection).
The FRP system is what allows users to sign into the iCloud dashboard from a computer, and remotely do things like wiping the data (doing a factory reset) or lock the device completely (which prevents the thief from accessing it at all).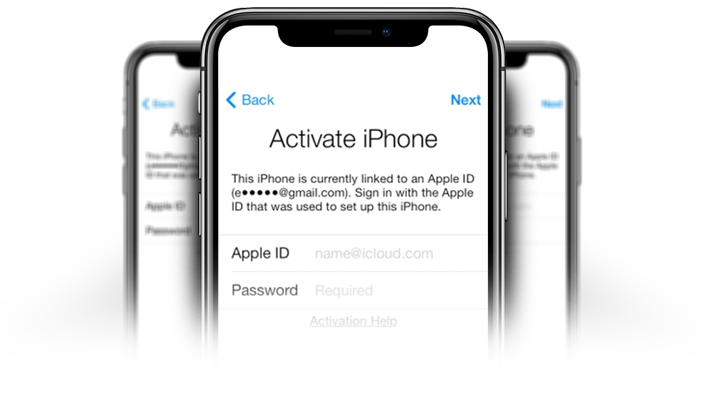 Overall, the purpose of an iCloud Activation Lock is to stop unauthorized individuals from accessing your iOS device and data without the iCloud account information, which only the owner should have. This makes the stolen iPhone unlock process much harder.
How it works is simple. With Find My iPhone enabled on a device, the device is then bound to your iCloud account unless you remove it. When someone tries to wipe your device and set it up as new, they still won't be able to access it without the iCloud account.
The only way which an iCloud Activation Lock can be removed is with the linked iCloud email address and password.
Conclusion
Hopefully, you'll now have no problem handling stolen iPhone unlock and with the methods we've presented you with, you'll know which steps have to be taken.
Admittedly it isn't the easiest thing in the world to remove an iCloud Activation Lock and if the device doesn't belong to you, it's even harder.
In addition, Apple uses an intricate and effective security system which makes the entire removal process very complicated without the account details.
Nonetheless, the methods we've presented will steer you in the right direction for removing the lock!