Is Your iOS 15/14 Spotlight Search Not Working Correctly?
Spotlight Search is a prolific feature that helps you locate and search everything you want on your iPhone.
For instance, if you type only a few words here, Spotlight Search will show you what you've been looking for. Unfortunately, many iPhone users have been complaining that their Spotlight isn't working well on iPhone.
Users have said that the Spotlight Search sometimes doesn't display accurate results. There can be many reasons behind this problem that needs to be addressed This article will give insight into why this problem occurs and how to cope with this chaos. Let us dive into the discussion.
Part 1: How Many Kinds of iPhone Spotlight Search Not Working Issues are There
Spotlight allows you to find documents, apps, and other things on iOS devices. It helps you find a specific app if you've downloaded many apps on your iPhone. But sometimes, Spotlight doesn't show you the desired results you must have been looking for.
Here are some everyday things you can see when you're finding that iOS Spotlight search not working.
1. You Can't See Your Contact
If you type "Contacts" on Spotlight Search and it doesn't show you the results, it means your Spotlight Search isn't working well. You need to resolve this problem as soon as possible because it creates many issues for you.
2. Search Isn't Responding Properly
Another situation that can give you a clue about the iPhone Spotlight not working issue is that it doesn't work when you type something on search. It will not allow you to search for anything you want and does not show you the results even if you write something on it.
3. Blank Result
If you're looking to search for a particular app on your Spotlight Search but couldn't find the App there, meaning something is wrong with Spotlight Search. If it shows blank results, you need to perform some tasks to fix this issue.
Part 2: How to Fix iOS 15/14 Spotlight Search Not Working
Many people face iPhone spotlight search, not working issues. It's indeed frustrating for anyone. Fortunately, you can get rid of this problem if you follow these eight solutions.
1. Use StarzSoft Fixcon to Fix iPhone Spotlight Search Not Working
Starzsoft is popular software known for solving a lot of iOS problems with minimal effort. If you're facing some issues with Spotlight search, StarzSoft Fixcon is capable of helping solve this issue as well. Let's explore how to solve the issue.
1. First of all, you need to select Standard Repair Mode from the three options appearing on the home screen.
2. Next, connect your iPhone to the software. It will detect your device automatically.
3. Now, you can check the firmwares and download one of them for your device.

4. Click on Continue button to begin fix the iPhone spotlight search not working issue.
2. Restart Your iPhone to Solve iOS Spotlight Search Not Working
Restarting your iPhone can be the most straightforward way to solve the iPhone spotlight not working problem. So it would help if you tried it before moving towards another solution.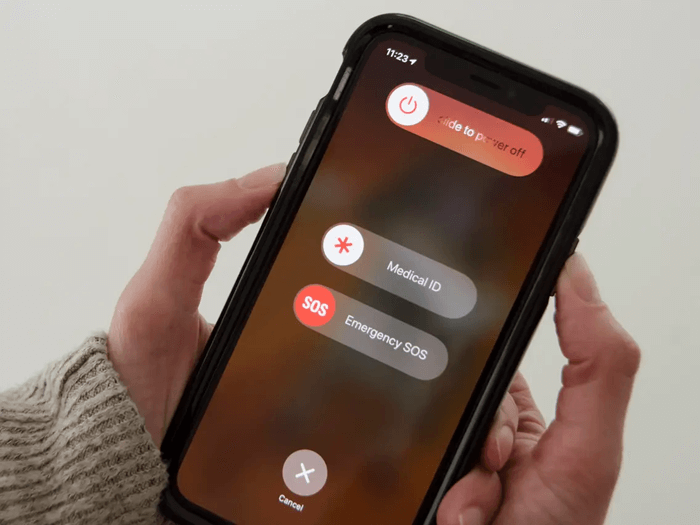 For iPhone X and Later version
To restart iPhone X or later version, you need to long-press the side and volume button and shut down your device by swiping the slider. After, you need to long press your side button to turn on the iPhone after a couple of minutes.
For iPhone 8 and earlier
After long-pressing your side button, you'll need to power off the slider. This process will shut down your iPhone device. After few moments, turn on your iPhone by pressing the side button.
3. Disable and Enable Spotlight Search for iPhone Apps
If you're facing some issues with a specific feature, you can disable and enable it to check whether it solves your problem or not. Here is the guide to disable your iPhone spotlight for the application.
1. Open your iPhone settings.
2. Hit Siri & Search.

3. Click on the application after scrolling it down.
4. Toggle off:
Show in search and Show App.
Suggest shortcuts and show Siri suggestions.
5. You need to repeat the above procedure for every application.
6. Now, you'll need to check whether spotlight Search works or not. If this thing doesn't work, you need to enable Siri & Search again.
4. Change Language Settings to Fix iPhone Spotlight Not Working
Sometimes corrupted language can create iOS 14 spotlight search not working chaos. If this happens, you need to change language settings. You can change your language settings by following these simple steps.
1. Open your settings.
2. Navigate to General options and then Language & Region.
3. After tapping iPhone Language, you need to change your language to Canada or any other languages.

4. Shut down your iPhone.
5. Change your iPhone language again and set it to your default language.
6. Restart your device again.
Try to use spotlight search now; if the problem isn't solved yet, move to the next solution.
5. Remove Shortcut Widget for Solving Spotlight Search Not Working iPhone
Adding Shotcut widgets might be the reason behind your spotlight search not working issue.
1. To remove shortcuts, you'll need to view the widgets.
2. After, click on "Edit" after scrolling down.
3. Now, you can remove Shortcuts widgets by tapping the red icon.
4. After it, you need to check whether the problem is solved or not.
6. Update Your iOS Device
If you didn't update your iPhone to a new version, it might be the reason that can cause Spotlight Search to misbehave. You need to check whether there is pending software available or not. If yes, then install it on your iOS device.
1. Open iPhone Settings.
2. Now, you need to navigate to "General" and then the Software Update option.
3. Install the updates after tapping Download.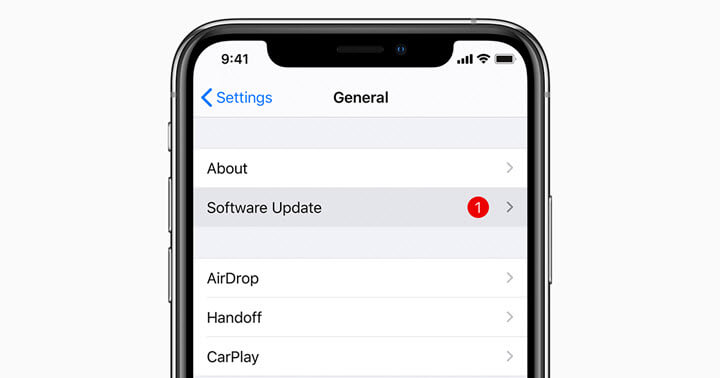 7. Reset Your iPhone Settings
If all the above solutions don't help your cause, you need to reset your iOS device settings to check whether it works or not.
1. Open Settings on your device.
2. Tap General and navigate to Reset and Reset All Settings from there.
3. After entering your passcode, you'll be able to reset all your settings.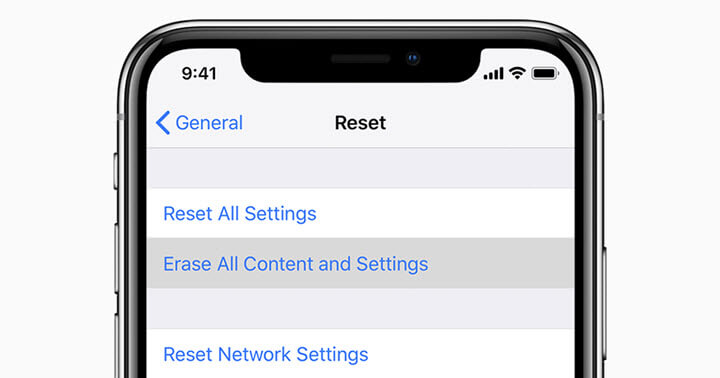 8. Contact Apple
If all the options mentioned above don't solve your problem, you'll need to contact Apple and discuss your issues with them. Since Apple is a pretty credible company, they're more likely to solve your problem.
Final Words
Addressing and then fixing the iPhone Spotlight search not working issue isn't an easy task. You need to conduct proper research to make sure you're on the right side of facts. In this article, we've explained why iPhone Spotlight Search issues appear and how to get rid of them.
In addition, we also highlighted eight appropriate ways to resolve this issue. All eight solutions are worth your attention, but StarzSoft Fixcon is a more reliable and trustworthy option compared to any other solution. It offers mind-blowing services with minimal effort, of which you can be proud.