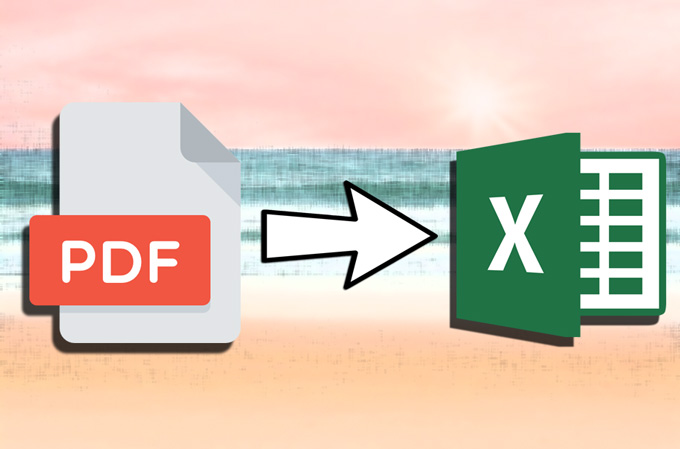 When it comes to business, pretty much everything is done in numbers. And when it comes to numbers, there is no program better than excel. PDF files are great for sharing, but when you want to actually work with the data, you'll need to convert to Excel. Not only does excel allow you to create and edit data, but it also makes data analysis much easier. So how can you convert your PDF files to Excel? Using a PDF to excel converter. Today we'll take a look at some of the best ones out there. Let's not waste another minute:
Part 1: Top 3 Offline PDF to Excel (.xlsx & .xls) Converters
1
Best Free PDF to Excel Converter – PDF Wiz
If you are looking for a free PDF to Excel converter, PDF Wiz is your best option. PDF Wiz is a free, easy-to-use software program that allows people to convert PDF files to Excel files within a matter of minutes. With just a few simple clicks, you can convert your files from PDF to Excel, or to a variety of other formats.
And the best part? Anyone can use it! While some PDF converters can be difficult to use, PDF Wiz will guide you through the entire process with simple to use instructions. So even if you aren't a technological genius, you'll still be able to use PDF Wiz to convert your files.
What are the different features of PDF Wiz?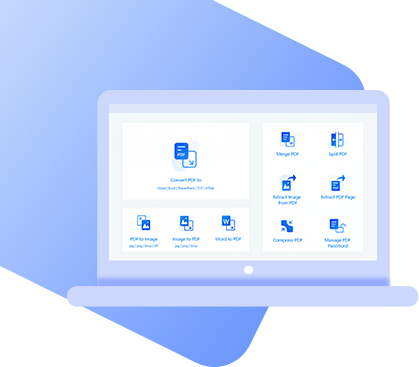 Convert your PDF files to a variety of different formats including Excel, Word, Powerpoint, Text, HTML, Image, and more!
Split, merge, compress, and extract images and pages from your PDF files
No feature limitations, 100 % free to use for everyone
Fast conversion speed, allow you to convert files in bulk with lightning-fast speed
2
PDFelement
PDFelement is another PDF editing tool that has been designed specifically for professionals who need to edit, convert, or create PDF documents. The main benefit of this software program is that it's not only available for use on Windows and Mac, but also has a downloadable iOS app. This means that you can use PDFelement right from your phone when you don't have access to a computer.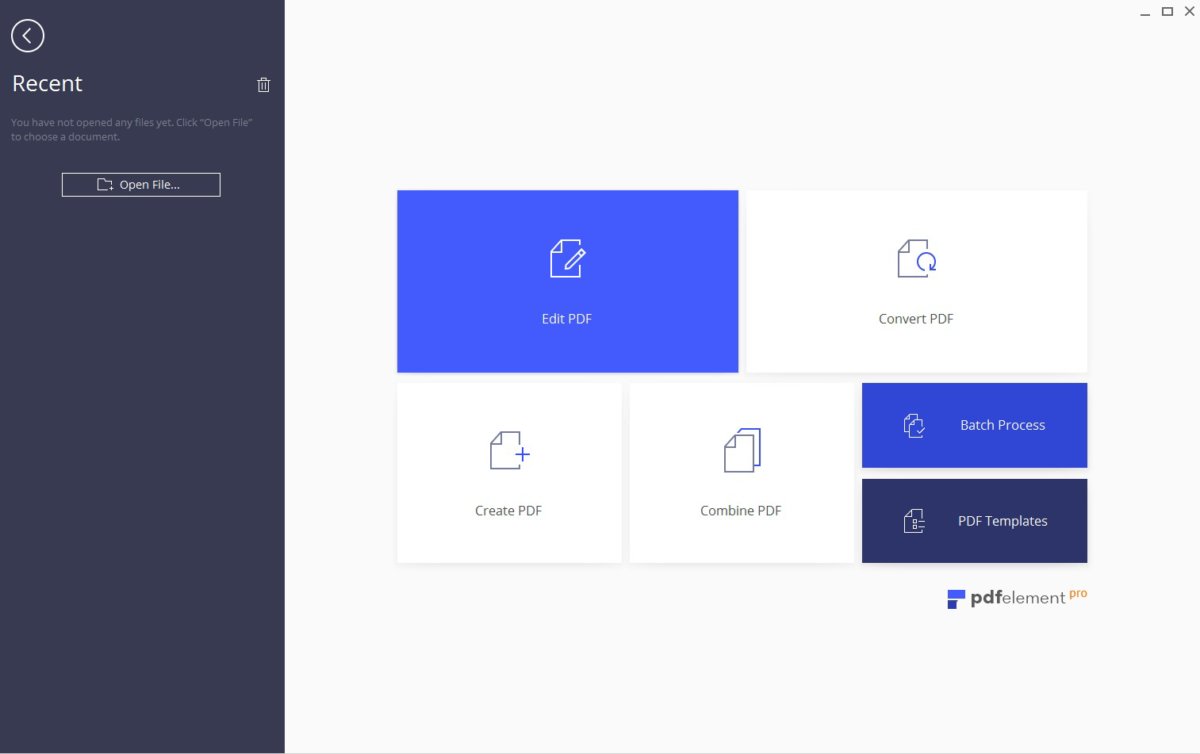 The program allows you to quickly and easily edit PDF documents, and allows you to convert them to other file extensions without messing with the format.
Pricing
PDFelement can be a great way to edit and convert your documents, but it's important to note that it is not a free PDF to Excel converter. A standard package starts at $79.95, and you will need to upgrade to the professional package to have use of all features. The professional package is $129.99.
You may like: PDFelement 7 Professional Review: Does It Worth Trying? [2019]
3
Adobe Acrobat
Adobe Acrobat is one of the most popular PDF editors. Not only is Adobe a well-known and trusted name brand, but they are also the original creators of the PDF format. For this reason, Adobe is a leader in PDF software.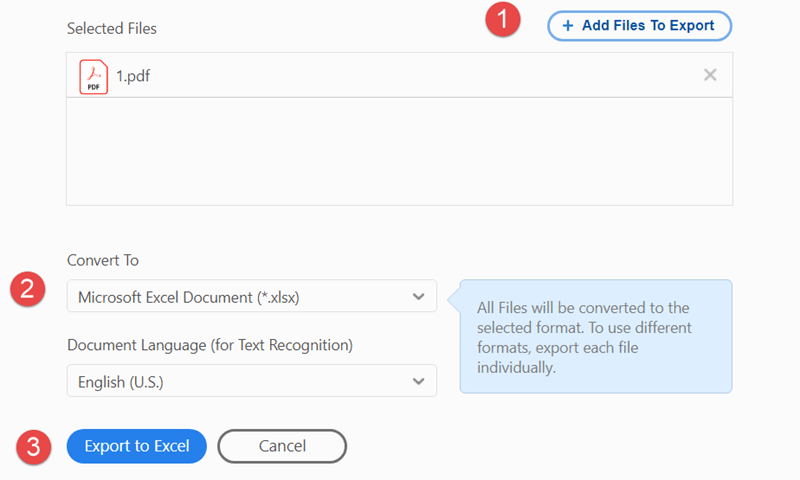 With Adobe Acrobat you can perform a variety of functions related to PDF files. Whether you want to edit your files, convert your files, or export your files, you can easily do so with the help of this easy to use software program. Like PDFelement, Adobe Acrobat is also available for use on your cell phone, and does a good job of preserving your data without the need to reformat when converted to a new file type.
Pricing
Adobe Acrobat is not a free PDF to Excel Converter. Rather than paying a one-time fee, however, Adobe charges their users on a monthly basis. The Standard version of Adobe is $12.99 per month (Windows only version). To use the upgraded features and to have access to Adobe on Mac, the cost is $14.99 per month.
Part 2: Top 3 Online PDF to Excel Converters
Things to Note before Using Online PDF to Excel Converter
Online converters can be a great tool to use when you need a quick conversion from PDF to Excel, but there are some warnings that you should heed before you consider using them:
If you are going to use an online converter, make sure you trust the website. When you use online services you are required to download your files. Anytime you download a file you open yourself up to the risk of Trojans or other viruses.

Online converters can compromise the quality of your documents. Not only can image quality be reduced, but online converters are not always the best at maintaining format.

Anytime you upload something online, privacy becomes an issue. Once uploaded, you have no control over who sees your documents. So if privacy is a concern, documents should never be uploaded into an online converter.

Many online converters will not support large file sizes. In addition, many online converters limit the number of conversions you can make and will not let you convert in batches.
1
iLovePDF
iLovePDF is a PDF converter service that you can use both on and offline. Whether you need to convert your PDF files to another format, or other formats to PDF, you can do so with iLovePDF. The best part about this service is that it is extremely easy to use and can complete conversions with just one click. It also allows you to save output files in Google Drive.

Though iLovePDF can be a great conversion tool, conversions are not always 100% accurate and formatting issues may be a concern, especially with batch conversions. The program also does not support scanned or image based PDF files.
You may like: iLovePDF Review: Is It Safe or Free to Use?
2
SodaPDF
SodaPDF is another free PDF to excel converter that is easy to use. With this service you can convert as many PDF files as you need without any limitations. In addition to being able to convert files, SodaPDF also allows you to encrypt, split and merge, sign, and watermark your documents.

Another benefit of SodaPDF is that it allows you to share documents securely. When you use SodaPDF, each document has its own password. This means that documents can only be seen by people that you give passwords to, which is an added relief to know that your documents are secure.
3
SmallPDF
SmallPDF is another online converter that allows you to convert PDF files to a variety of different outputs including Excel, Word, and PowerPoint. This tool is available both on and offline, and allows you to store your documents in the cloud. This means that you can gain access to your documents from anywhere, even if you don't have access to your own computer.

With SmallPDF you cannot only convert your files, but you can also compress, merge, and split them. All files are deleted one hour after processing in order to prevent any security risks.
Though SmallPDF comes with many benefits, it's important to note that it is not free to use. SmallPDF charges $6 per month if you subscribe monthly or $4 per month if you subscribe annually.
You may like: Smallpdf Full Review: Is It Safe to Use?
In Conclusion
There are many different options for converting your PDF files to Excel. When it comes to a Free PDF to Excel converter online, you need to take precautionary measures to ensure that your computer and your data are safe. Offline programs are much more secure and can guarantee your privacy. With that being said, most offline converters like Adobe Acrobat come with a hefty fee. So why not meet somewhere in the middle?
With PDF Wiz you get the best of both worlds – an offline conversion program that guarantees your safety but that is also completely free to use!