Mirroring your smartphone or tablet's screen to a computer is extremely useful in certain situations.
Let's say you're a teacher who wants to explain how something on your iPhone works, this would make it easier to show all of your students the iPhone screen at the same time. Or you might be watching Netflix on your iPad but want to enjoy a bigger screen, in which case screen mirroring is what you need.
With tools like Mirroring360 doing these things is made possible and in this Mirroring360 review, we'll be discussing if this is a good solution to use.
Part 1. Mirroring360 Review
1
What is Mirroring360?
Mirroring360 is basically a software which you can install on your Windows PC or Mac computer, and which can be used to mirror the displays of a range of devices to the computer. iOS, Android, Windows, and Mac devices are all supported and by wirelessly connecting any of these devices to your computer, Mirroring360 enables high-quality screen mirroring.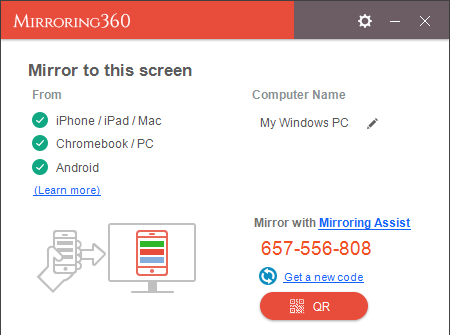 Alongside the mirroring, you can also record the mirrored screen. In other words, you can record your iPhone's display without the built-in iOS screen recording which is strenuous on the device's hardware.
You'll need to buy Mirroring360 if you plan on using it long-term, however, a free trial with full feature access is available for a short amount of time.
One of the most outstanding features is that if you purchase the Mirroring360 Pro Edition, you can create a room which you can then invite people to so that they can view your mirrored screen from their own computers. This is very convenient for remote working circumstances where you need to show a large group of people your screen.
2
Pros & Cons
As with most software solutions, there are strengths and weaknesses to Mirroring360, and here are the ones which we believe are prevalent.
Pros
The screen can be shared with as many as 40 people
Provides a screen recording option
Very simple to set up and merge with your current network configuration
Doesn't require high-end hardware to function properly
A full free trial version is available so that you can try before you buy
Extensive documentation is available so that users can learn the software with ease
Cons
A license is required for every computer that you want your screen to be mirrored to
Only the Pro Edition license supports sharing screens with a wider audience
3
Is it Free?
As we've already covered, a free trial is available, but this isn't a long-term solution since it will only work for a short while before you are required to buy a license.
When the time comes, there are 3 different licenses you can choose from:
Standard License. One computer installation, supports all devices, and provides lifetime access on a single computer. $11.99 one-time fee.
Pro License. One computer installation, supports all devices, provides lifetime access on a single computer but the license can be transferred to a different computer, and allows screen sharing with up to 40 participants. $29.99 per year.
Enterprise License. This license includes all of the features that are included in the previous licenses, but is designed for companies/schools which require licenses for a lot of computers. For pricing and more specifications, you must contact the Mirroring360 developers directly.
So, whilst you can use Mirroring360 for free with the trial version, you'll probably need to buy a license eventually so that your access isn't cut off.
4
Truth About Free Registration Code
Free registration codes sound great in theory. You get access to the software's full version for free, sounds simple right? Well, there are several problems with this.
First of all, if you can easily find a free registration for any software including Mirroring360, the chances are that somebody else has already used it before you. If that happens, the code will be invalid and you won't be able to redeem it.
Secondly, a lot of these "free registration codes" are hidden behind surveys. You're forced to fill out endless surveys in the hope of receiving your free code but instead, there's no end in sight and you're just filling out surveys for no reason. It doesn't matter how many surveys you complete, you'll be told to do more and there won't actually be a code for you to redeem.
Don't waste your time trying to receive a free registration code for Mirroring360.
5
Truth About Cracked Version
Along with trying to get free registration codes, some people will instead try to download a cracked version of the software they want.
Basically, cracked software removes the code which checks for a license so that people can use the software for free. The problem is that this can be very dangerous, and here's why:
There's a high risk of malware. The majority of the time, any software that claims to be cracked is actually infected with malware. This malware may cause damage to your computer, steal your personal details, or just cause problems. More often than not, cracked software has malware.
The software probably won't work properly. This is another big problem. In some cases, the cracked version will be outdated and won't have many of the features that are included in the most recent version of the official software. Bugs won't be patched, and recent updates won't be made available to you.
You need to download from shady websites. This ties in with the risk of malware because cracked software is typically hosted on shady websites. Why? Because if cracked software was uploaded to trustworthy sites, like Google Drive or Dropbox, it would be instantly removed since it's illegal. Shady websites alone are very risky and should be avoided.
The list goes on and on, there are hundreds of reasons not to use cracked software and the same goes for a cracked version of Mirroring360. Stick to the safe option of using the free trial and then purchasing a license when you're happy with what the software does for you.
Part 2. Alternatives to Mirroring360
Understandably you might not be tempted by what Mirroring360 has to offer. For some people the pricing is too high, for others, the features that it offers just doesn't do it, but sometimes it's just the fact that alternatives have more to offer.
Below are some of the top alternatives to Mirroring360 that we'd suggest checking out.
1
StarzMirror
StarzMirror allows you to mirror your iOS/Android device to your computer in real time with an un-interrupted and lag free experience. It also provides essential features such as LAN Mirroring and Wireless Mirroring.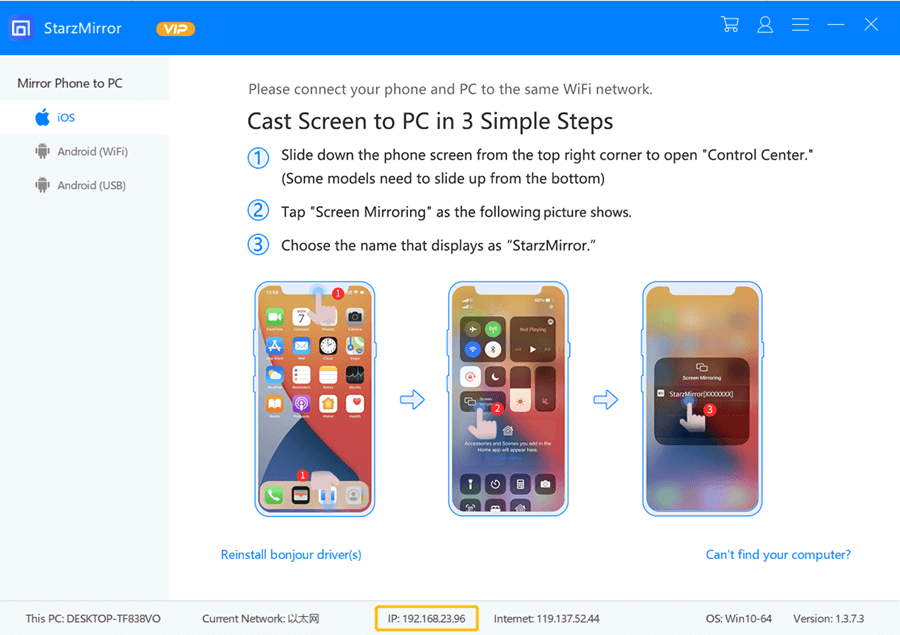 It comes with all the basic features that you would look for in an alternative to Mirroring360.
The main advantage of StarzMirror is that it does not use any third party server and all of its features are not encumbered by any sort of ads and other bloatware. It also has other features such as casting videos from YouTube, FlixSync and even ChromeCast (if supported offline) as well.
Here is how to use it:
1. Download & install StarzMirror on your computer.
2. Make sure your phone and computer are in the same WiFi network, then click on Mirror. You can also mirror via a USB cable.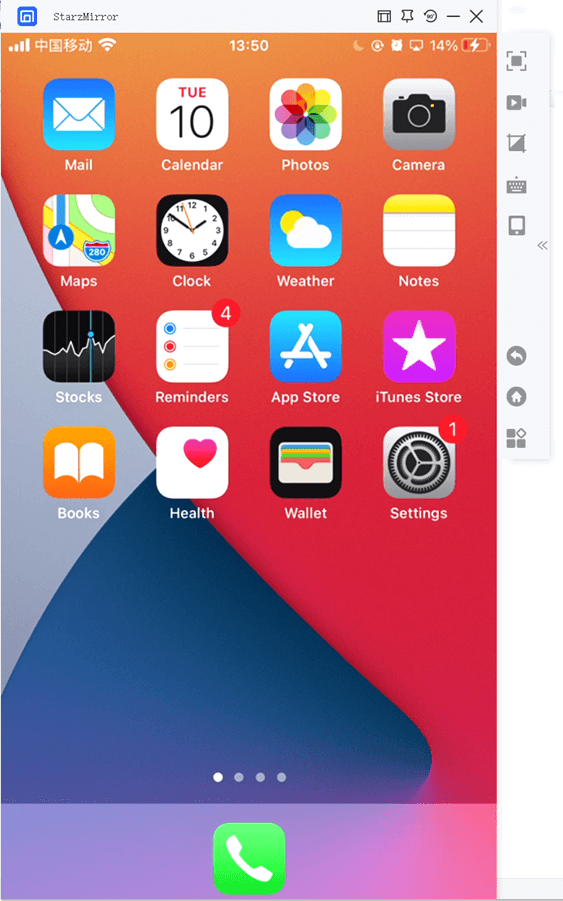 3. Enjoy!
2
LonelyScreen
This is one of the most basic screen mirroring programs you can use. LonelyScreen utilises AirPlay meaning that it's only compatible with iOS devices, meaning Android devices will have to use another solution.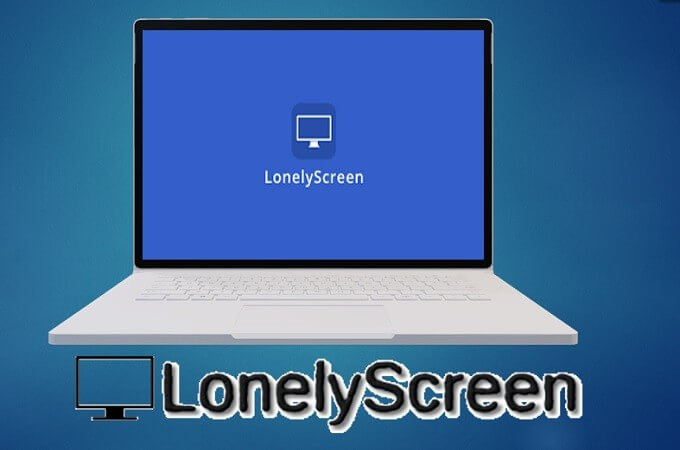 After installing the program on your computer, you just have to connect your iPhone via AirPlay and the mirroring will commence. You can take screenshots of your device's screen and record it too, but that's where LonelyScreen's functionality ends.
3
AirServer
AirServer offers similar functionality to LonelyScreen except this solution is targeted towards Android devices, although iOS support is provided. With relatively basic features, this is a straightforward program for mirroring iOS and Android to your computer.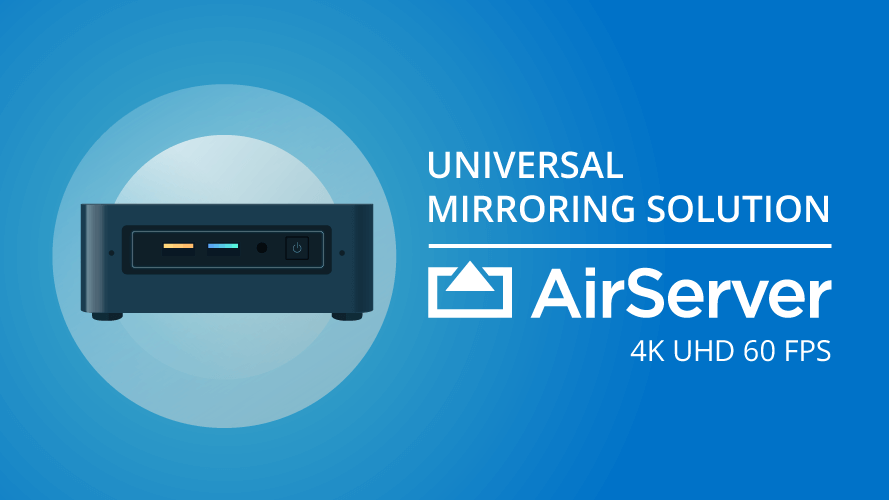 AirServer provides both Windows and Mac support, but can also be set up to work with gaming consoles like the Xbox One. You'll need a license to use this but the prices are very reasonable and start at just $7.99. For enterprise licenses though, you can expect to pay as much as $39.99 – this is as expensive as it gets.
4
Reflector
One of the main features worth noting about Reflector is that it is completely wireless. After establishing a connection from your smartphone or tablet, and setting up Reflector on your computer, you can stream your device's screen wirelessly and without connection problems that result in poor video quality.
Again, this screen mirroring solution makes it possible to record your mirrored screen. On top of that, you can mirror the screens of multiple devices simultaneously and if you're connected to an Android device, you can also control it to some extent. A one-time fee of $19.99 is needed to take advantage of this solution.
5
VMLite VNC Server
Last up is VMLite VNS Server, a screen mirroring program that works exclusively with Android devices. The big benefit to being Android exclusive is that it allows the program to include fantastic features like remote controlling your device from your computer.
Even though this expert feature is included, surprisingly it isn't a requirement for your Android device to be rooted – whether or not your device is rooted won't matter.
Conclusion
That sums up our Mirroring360 review and we hope that you now know enough about the software to be able to decide if it's what you're looking for, as well as what alternatives are available if it isn't exactly what you need.
Also important is that if you do get Mirroring360 then you take the time to use the trial and that you get the right license for your needs. Be sure to do your research and consider all the factors at hand before making your decision.