Sometimes, you might find yourself locked out of your iPhone device, which can be a real problem. Indeed, our iPhone devices contain a huge amount of crucial data and information nowadays, and losing access to these can be heart-breaking!
Whatever the case might be, it's worth knowing how to unlock your iPhone without having to resort to Siri or passcodes or iTunes locks.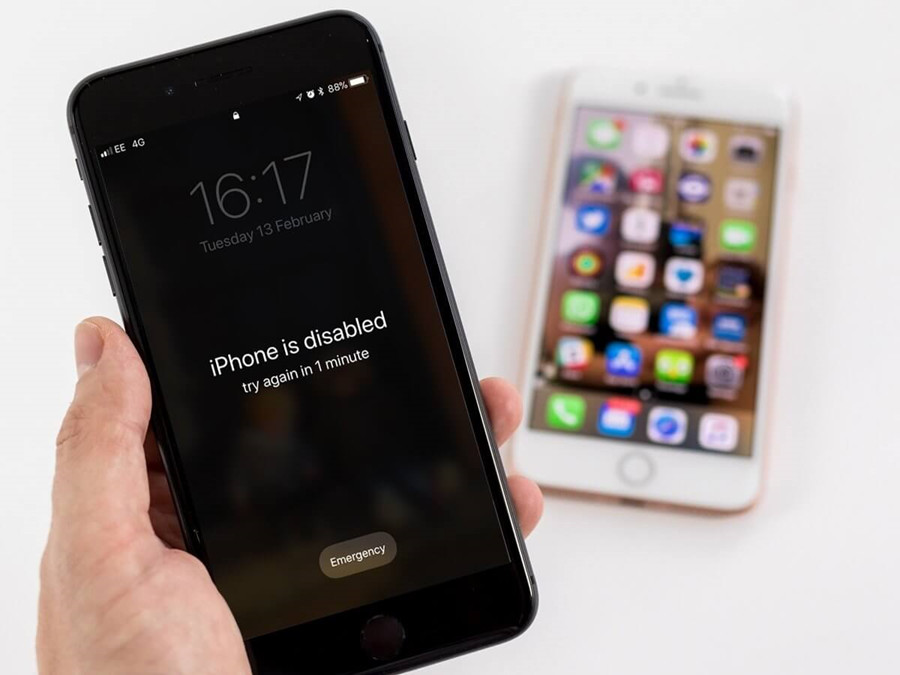 Today, we'll be considering a few other alternative options for how to unlock iPhone without Siri or passcode or iTunes or computer input to help you find the ideal solution for your needs.
Part1. What Causes iPhone Locked Out?
There are, of course, numerous ways that you could find yourself locked out of your device.
>1. Perhaps a friend got hold of your phone and tried to break into your phone in a typical friendly fashion but locked the device instead.
>2. Perhaps you've always relied on Touch ID. However, your phone has now prompted you to enter your passcode for the first time in ages instead.
>3. Or, as a final alternative, maybe it's an old device that you want to get access to that you have long since forgotten the passcode for.
Part2. The Cons of Unlocking iPhone with Siri and iTunes
Have you have been looking at alternative ways to unlock your iPhone device? If so, it's important to consider the cons of unlocking iPhone devices with Siri and iTunes.

1. Unlocking Devices with Siri
Trying to unlock your device using Siri typically relies on a bug with the system. To this end, this method is one that usually has a very low success rate. Hence, while it is possible that it could work, it's also possible that you could end up wasting your time with a method that is a waste of time, and your phone will still be locked and inaccessible at the end of things anyway.
What's more, the Siri hack for unlocking your iPhone device is incredibly longwinded and awkward. It involves a lot of work, and many people will get fed up with all of the button-tapping long before they actually manage to hack the device (or not). To this end, other options can often be much more preferable for getting back into your iPhone device after you've been locked out.
2. What About Unlocking with iTunes?
As an alternative, you could consider the iTunes method – but, again, this may not always be a practical solution for unlocking your iPhone device. What's more, you will also need a PC readily available to make this method work, and if the method doesn't work the first time, you'll need to find another computer device to try again with. Not ideal!
Question
Are there Alternatives to Unlocking iPhone with Siri and iTunes?
So, what are you here? Well, it's easy to panic when it comes to unlocking your device if one method fails. Still, there are other options you could try. Fortunately, we're here to help you find out more about these alternative iPhone unlocking methods that you could try!
Part3. The Best Way to Unlock iPhone Without Siri / Passcode / iTunes–StarzSoft KeyPass
Have you been looking to get into your locked iPhone device? If so, then StarzSoft KeyPass could be just the solution for you. Indeed, KeyPass is a unique iPhone unlocking tool that can be used to unlock iPhone and remove activation lock without Siri or passcode or iTunes and is often regarded as one of the most effective modern iPhone unlock tools available.
Here are the pros of KeyPass:
Keypass can be used to bypass numerous types of iPhone locks, including 4 and 6 digit passcode locks, Touch ID, and Face ID.
The tool can rapidly remove locks from a device in three simple steps, allowing the user to regain access to their device quickly and efficiently.
The team behind Keypass claims that their software achieves an over 98% success rate, which is far higher than for many other methods of unlocking iPad and iPhone devices.
Furthermore, the tool works on all Apple models running iOS 7 and later.

Free Download

For Mac OS X 10.7 or Later
Secure Download
Simple steps to unlock iPhone with StarzSoft KeyPass:
Step1: Download KeyPass on your PC and launch it, then connect your locked iPhone to the PC effectively.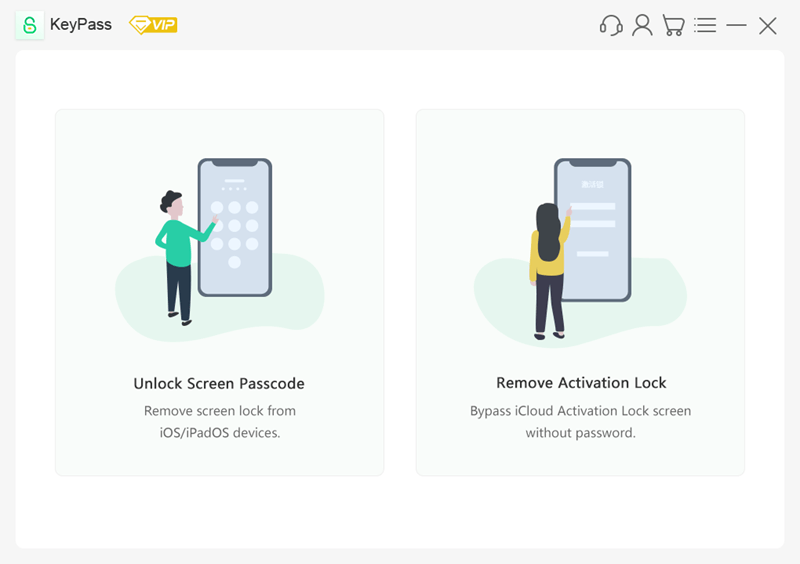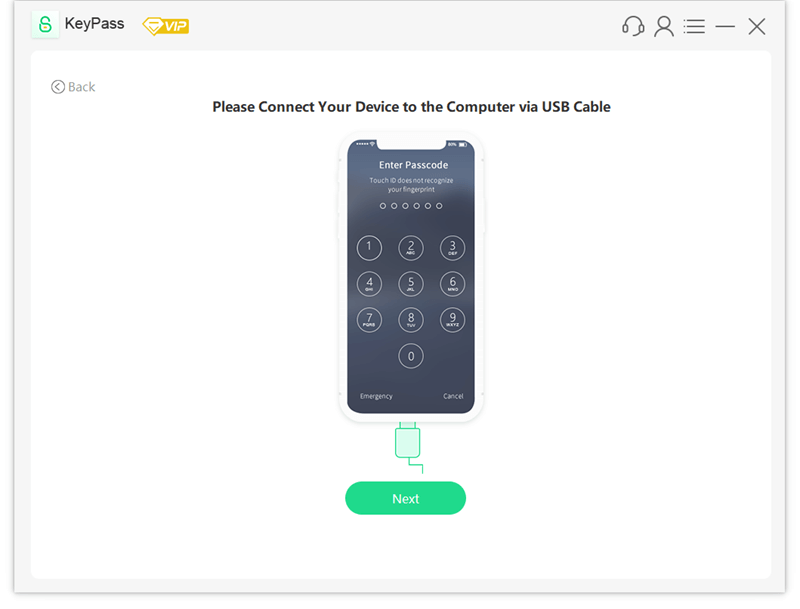 Step2: Download firmware package.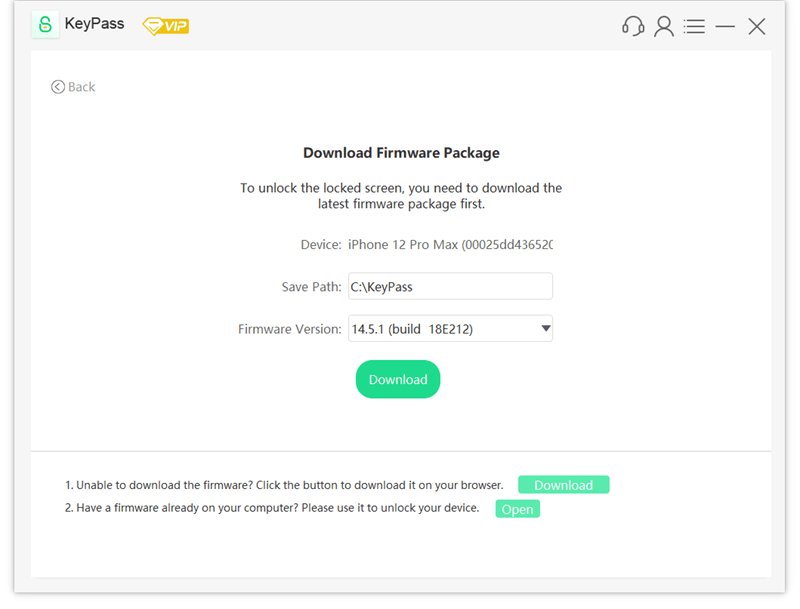 Step3: Unlock screen lock.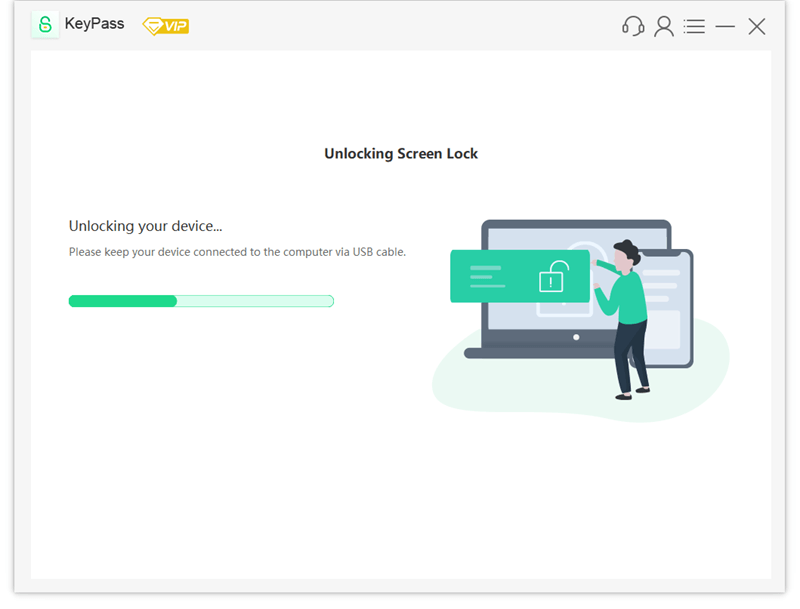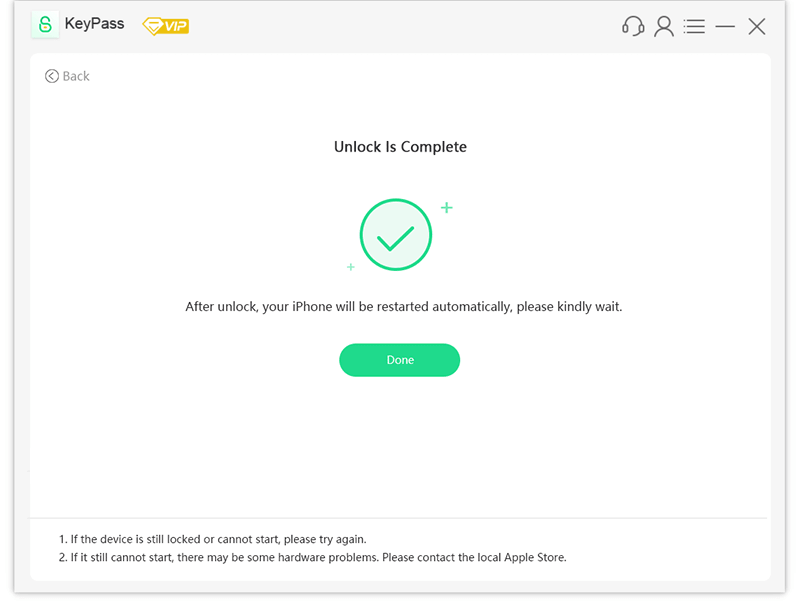 Using Keypass is a breeze, thanks to the straightforward instructions. These are tailored with diagrams depending on the model of the iPhone device you are running. However, the only drawback of the Keypass tool is that it does require your Apple device to be connected to a computer for the tool to run successfully. As such, if you have been looking for how to unlock iPhone without Siri or passcode or iTunes or computer input, then you may want to consider other options instead.
Part4. Other Ways to Unlock iPhone Without Siri / Passcode / iTunes
Generally speaking, if you need to unlock your iPhone device, tools such as Keypass will be the go-to option. Sometimes, though, you might want to bypass using a computer device to unlock your iPhone or iPad – and fortunately, there are still options for this.
The two most obvious ways to unlock your iPhone without computer access are through Find my iPhone functionality or via recovery mode, as outlined below.
1. Unlock iPhone via Find my iPhone
First up, let's consider how to unlock your iPhone using Find my iPhone. Find my iPhone is a handy software that helps Apple users keep tabs on their iPhone device, so long as you have connected the device to the internet. The Find my iPhone functionality can hence be helpful with recovering lost or stolen iPhones in many cases, then. Hence, it is a valuable addition to ensuring iPhone security.
How to Unlock using Find my iPhone?
You can access Find my iPhone from any internet-enabled device, and this makes it a handy tool for unlocking your iPhone if you have been locked out.
To go about this, start by loading up iCloud.com on your chosen device. Then, once you have logged in, navigate to the Find my iPhone page.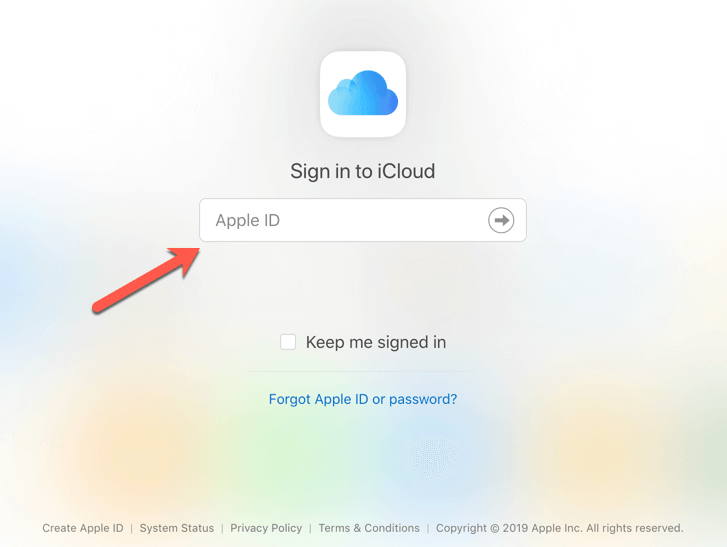 Here, you will see a list of all iPhone and iOS devices that are connected to your iCloud account; simply select the device you want to unlock and then select "remove device" or "erase device". In doing so, the device will be completely reset, and you'll be able to access it again without needing to worry about any locks.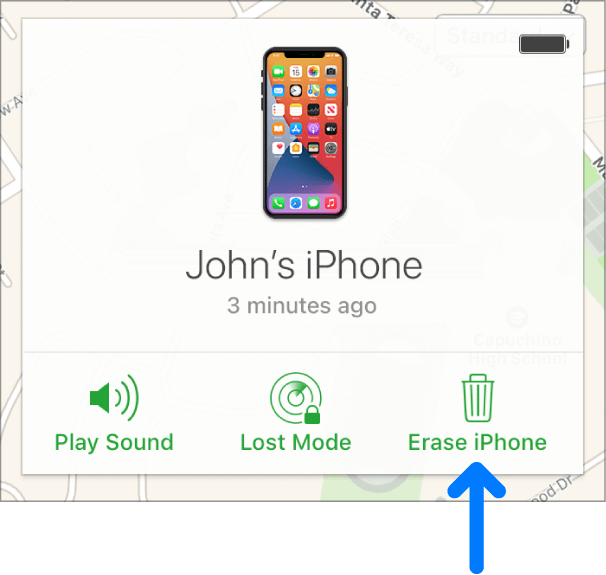 A word of caution – make sure you've got a backup of your data before doing so, as this method will wipe the data from your iPhone! After the device has been removed from Find my iPhone, you can then use the data backup to restore all of your data (photos, videos, contacts, etc) back to the device.
2. Unlock iPhone via Recovery Mode
If the Find my iPhone option doesn't sound like a good method to try, then the last resort is to use the iPhone recovery mode functionality to unlock your iPhone without using Siri, passcodes, or iTunes.
We need to stress here that this mode can come with risks and there is the chance that it can leave the device completely unusable; as such, you should only try to unlock your iPhone with recovery mode if all other efforts have proven fruitless. You will also need a computer device to pull this method off, unlike the Find my iPhone reset which doesn't require a computer.
To trigger your device to enter recovery mode, start by connecting your iPhone to a computer. You will then need to put your phone into recovery mode by pressing the necessary keys; this depends on your iPhone model and is summarised as follows:
For iPhone 6 or earlier devices, hold power and home buttons until the recovery mode icon appears on your screen.
For iPhone 7 or 7+, press down continually on the volume down and power buttons. Continue until the recovery mode icon appears on your screen.
For iPhone 8, X, 11, 12, or later, press and release volume up and then volume down. Then, continue to hold down the Power button until the recovery mode icon appears on your screen.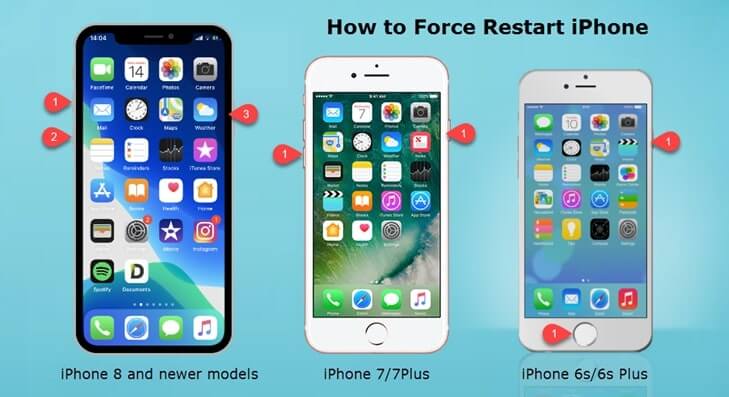 Completing the above steps correctly will trigger your device to enter into recovery mode. Following this, you will then want to consider the computer device it is connected to, where you should see an iTunes dialog box has popped up. This dialog box should inform you that the device needs to be reset to the default factory settings, and doing so will remove all data on the device.
The dialog box will also give you the option to backup your data and advise you that, once the factory reset has been completed, you can restore the backup of data onto your device.
Click the "restore" button to begin the complete reset of the device. It should be noted that you will need the iCloud password connected to the device if Find my iPhone has been enabled on it.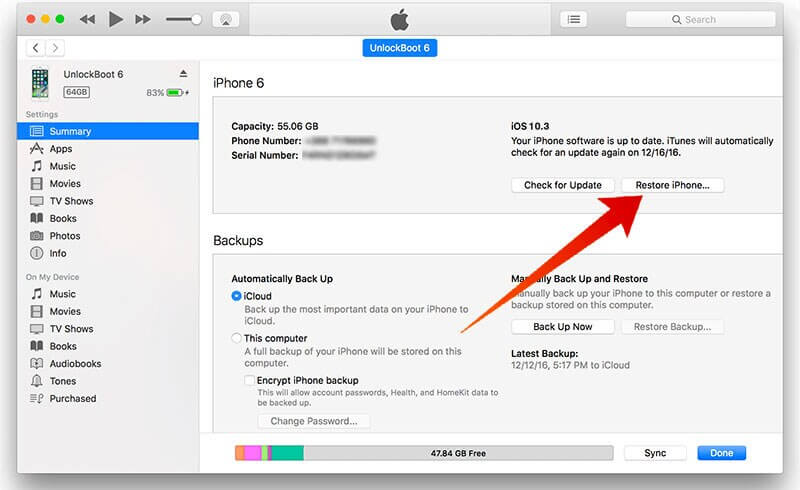 At this point, it's just a matter of waiting to see whether the factory reset was successful! If it was, you will now have a fully unlocked iPhone device onto which you can restore your backed-up data.
Part5. Conclusion
Getting access to your device after you've gotten locked out doesn't need to be impossible, and today, we've looked at a few of the ways you can use to unlock your iPhone without needing to enter a passcode, use Siri, or go through iTunes. Hopefully, better with StarzSoft KeyPass that it will have helped you get access to your iPhone device again, because after all – with so much data stored on our beloved devices, getting locked out can be a real source of stress for many of us!

Free Download

For Mac OS X 10.7 or Later
Secure Download